Hockey's a tough sport, there's absolutely no question about that. The players train their entire lives and go through multiple leagues before reaching the NHL, becoming more physical as they go along. NHL-caliper players hit hard and fight harder, especially when frustration sets in. Lost teeth, concussions, broken bones and cuts are not uncommon, it's just the nature of the sport.
Not Your Average Hockey Injury
There's your typical injuries, then there's devastating injuries. Like the one that Mats Zuccarello, fondly known to teammates and fans alike as "Zucc," suffered in Game 5 versus the Penguins in the 2015 Stanley Cup playoffs. Sitting in his usual spot waiting in front of the net for a deflection opportunity or the chance to leap on a rebound, the right winger was struck in the head with a slap shot from his fellow teammate, Ryan McDonagh. Helmets offer protection, but when you have a hockey puck, a disc of vulcanized rubber, hit your head at nearly 100 mph, a helmet is hardly a failsafe. It does, however, mean the difference between life and death, and Zuccarello hardly escaped unscathed.
The story's been repeated multiple times: the hospital trip where he was diagnosed with a fractured skull and a brain bleed that left him numb in his right arm and unable to speak for a few days. McDonagh, who was wracked with guilt, being his first visitor, and his best friends Derick Brassard and Carl Hagelin breaking down at seeing him in such critical condition. Amazingly enough, he made a nearly complete recovery, one that is deserving of the Masterton Trophy and that's precisely why he's a finalist.
ICYMI #NYR @zuccarello36 was named a finalist for the Bill Masterton Memorial Trophy https://t.co/djL5fAmHws pic.twitter.com/obaPsckrLm

— New York Rangers (@NYRangers) May 5, 2016
Setting New Career Highlights
The Bill Masterton Memorial Trophy is annual award given to a single player who "best exemplifies the qualities of perseverance, sportsmanship and dedication to hockey." Zuccarello certainly fits the bill. Not only did he overcome his injury, he didn't let it deter him from the thing he's most passionate about: playing hockey. Any doubts he had about returning were put to ease after he set foot on the ice and let his instincts take over. The end result was a banner year for the Norwegian with 26 goals, 35 assists and a team-leading 61 points. He only missed one game in the entire season, the final one, and that was to rest up in preparation of the Stanley Cup playoffs.
The last Ranger player to win the award was Dominic Moore, who took a year off from hockey to care for his wife after a terminal cancer diagnosis. The winner of the award is to be announced on June 22, and Zuccarello is up against two other great candidates: Jaromir Jagr and Pascal Dupuis.
Featured Image was provided by Amy Irvin / The Hockey Writers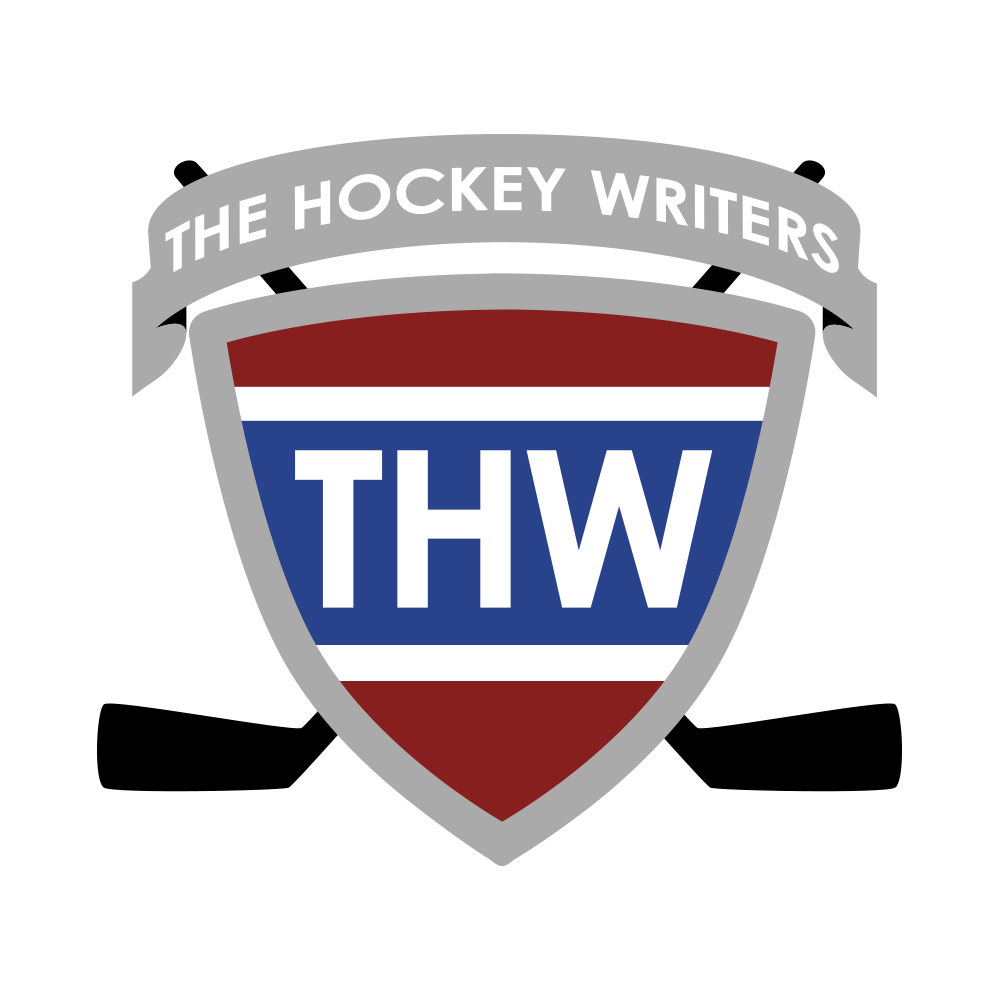 The Hockey Writers is:
1) A top-tier hockey media company delivering a top-notch, in-depth look at the NHL
2) A collective of some of the best hockey writers anywhere
3) A multimedia provider with daily podcasts and YouTube shows
4) Well-respected and widely-cited NHL prospect and draft resource