The Wild had an excellent start to the season that featured four wins in the first five games. However, as of late, several of the Wild's issues have caught up to them. They have gone 2-3 in the past five games and have been struggling. Let's take a look at the three stars of the month of January for the Wild.
These players have been the diamonds in the rough for the Wild. For some context, I compiled this list after examining their analytics, points, and overall impact to start the season.
1st Star, Joel Eriksson Ek
The Minnesota Wild's lack of depth down the middle is one of the prominent issues they are facing right now. The closest thing the Wild have to a first-line center is Eriksson Ek. I detailed in my breakout piece back in November that he was an under the radar breakout candidate for the Wild.
The value he brings on the defensive side of the game is evident, but the lack of offense he has had since entering the league has kept him from being known as a top-six center. It was inevitable that he would break out and be a quality offensive contributor at some point, but he has exceeded all expectations right out of the gate.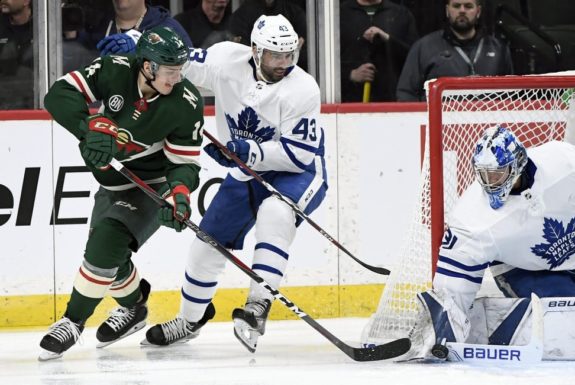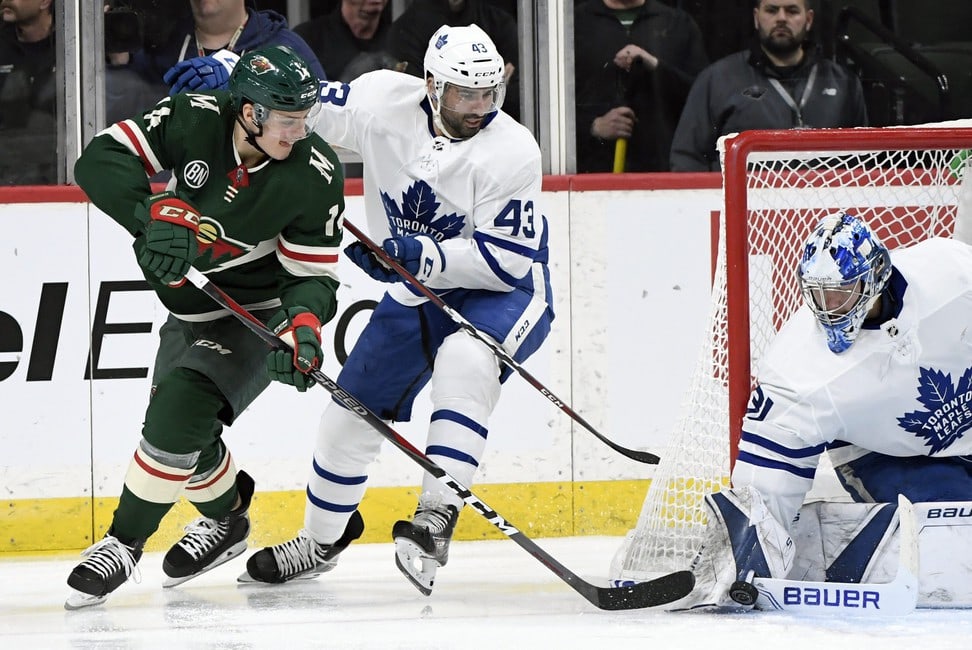 Eriksson Ek, 24, has recorded five goals and nine points in 10 games. While he's averaged 17 minutes per night so far this season, it is time for the Wild to provide him with an elevated role in order for them to get the most out of him. He's been utilized as the Wild's third-line center for the majority of the season so far.
It has been puzzling that he's been the best forward yet he has been playing primarily on the third line despite the Wild having one of the weakest group of centers in the league. While it is understandable that head coach Dean Evason doesn't want to break up the third line, it has become a real problem for Kirill Kaprizov and Kevin Fiala who don't have a top-six quality center on their line.
Looking at Dom Luszczyszyn of The Athletic's game-score which is a mix of analytics and other elements such as points, Eriksson Ek's 1.59 average game-score ranks 18th in the NHL. Likewise, the 24-year old center has a 50.53 Corsi for percentage (CF%) and 56.64 expected goals for percentage (xGF%). Furthermore, he's 3rd in goals for per hour, 2nd in expected goals for per hour, and second in expected goals against per hour on the Wild. The 2015 first-round pick has been as good as it gets in regards to being a strong two-way center.
Looking at Evolving-Hockey's RAPM chart, it is clear that Eriksson Ek has been an impactful two-way center to start the season. His defensive prowess isn't surprising, but this offensive impact is a first in his career. While it is important to note that sample size is important, it is still a great sign and indicator of what he could become as the season progresses.
Eriksson Ek has been strong at generating offense and finishing on his offensive opportunities. Part of why he has been able to score is because he has a knack for the net and is a heavy-hitting forechecker known for being a test. He isn't afraid to get his hands dirty and get in the high-danger areas such as directly in front of the net.
Not known as a shooter, he has been particularly good at finishing his chances. Not only does he have an 18.2 shooting percentage – obviously not sustainable but still notable – but he also has scored 1.7 more goals than expected according to Hockey-Viz's finishing charts.
He also has been an excellent shot suppressor evident by his Corsi numbers. Likewise, he has been outstanding at suppressing scoring chances, specifically in high-danger areas. It isn't just his impressive offensive numbers, but his ability to be an effective center in all three zones and playing a full 200-foot game.
2nd Star, Kirill Kaprizov
The second star of the month goes to Kaprizov. The Wild's highly-touted Russian prospect has exceeded all expectations in his rookie season. It was unknown how Kaprizov would respond to the transition from the KHL to the NHL, but he has been very impactful and a difference-maker for the Wild. He is most definitely at the top of the Calder power rankings and has a real shot at winning it too.
The 24-year-old winger has been a dominant force and has kept the Wild afloat. He has two goals and six assists in the first 10 games this season. Kaprizov and defenseman Ty Smith from the New Jersey Devils are tied for first in points among all rookies.
In my breakout piece for this season, I had Kaprizov as a safe bet to break out in his rookie season due to the fact that he is a very complete player because of all his experience. He has more than lived up to it and has been one of the driving forces behind the Wild's success.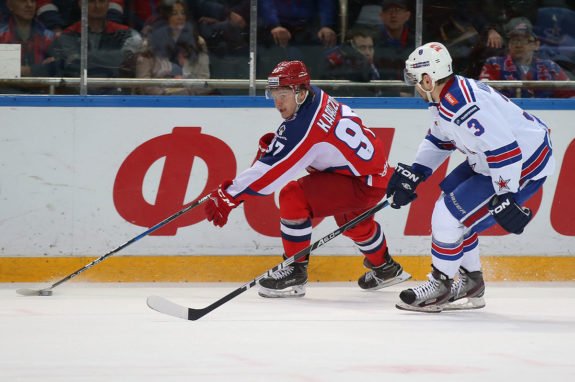 Kaprizov's 2.00 individual expected goals rank fifth on the Wild. Likewise, he has a 62.07 CF% and 58.00 xGA%. Furthermore, Kaprizov's 0.99 average game score ranks third on the Wild. The Wild's 2015 fifth-round draft pick has excelled in the NHL thus far.
Kaprizov leads the team in goals for per 60 minutes (GF/60) and has also been average defensively which is an indicator of what the Wild can expect from him going forward despite the small sample size. One positive element that came from the Wild's five-year wait for their prospect was the fact that he is a well-rounded player and very developed.
3rd Star, Jordan Greenway
Finally, the 3rd star of the month of January is winger Greenway. He has two goals and a team-leading 10 points in 10 games. He has been one of the biggest surprises this season and has utilized his 6-foot-6 stature which has led him to excel on both ends of the ice.
After signing a two-year extension this offseason, Greenway had a lot to prove going into this season. He has delivered and has significantly grown as a player over the course of the past year.
The 23-year-old winger's 1.15 average game-score ranks second on the team. One element of Greenway's game is his 200-foot game. He is one of the Wild's best defensive forwards, but he has finally contributed offensively in terms of point production.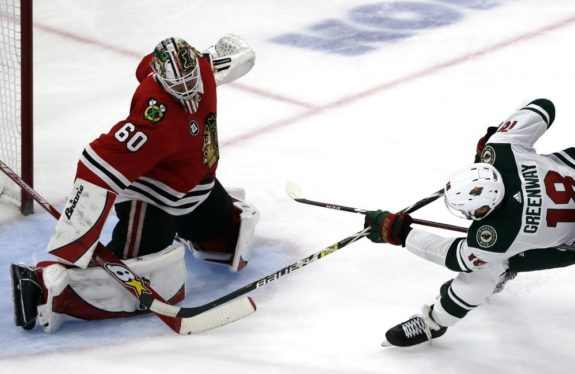 In even-strength, Greenway ranks second in GF/60, fourth in goals against per 60 minutes (GA/60), and fifth in expected goals for per 60 minutes (xGF/60). His offensive game has really skyrocketed this season and he has been a force for the Wild.
I had Greenway as my bold pick to break out this season in my preseason piece on the Wild's young players. While it is a small sample size, he looks like a completely different player poised for success.
Bottom Line
The Wild's youngsters have been integral to their success. It goes beyond just Eriksson Ek, Kaprizov, and Greenway too. Fiala, Nico Sturm, and Kaapo Kahkonen have had great starts to the season too. The Wild's offseason acquisitions – aside from Nick Bjugstad – have been very underwhelming which makes the breakouts from the Wild's young players even more important.
(All Data and Information Via Evolving-Hockey, Natural Stat Trick, Hockey Stat Cards & Hockey-Reference)
---
---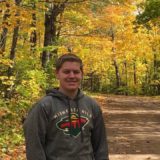 Aaron Heckmann is a journalism & broadcasting student. He covers the Wild for The Hockey Writers & Zone Coverage's 10krinks. His data-driven articles are focused on solving problems, telling stories, and discovering unique storylines. Find him on Twitter @aaron_heckmann.