Patrik Laine may be the purest goalscorer the Columbus Blue Jackets have iced since the heyday of left-winger Rick Nash. Nash, a Blue Jacket from 2002-03 through 2011-12, holds the team records for goals, assists, and points. Should Laine stay in Columbus for the next eight or nine years, he may challenge that goalscoring record.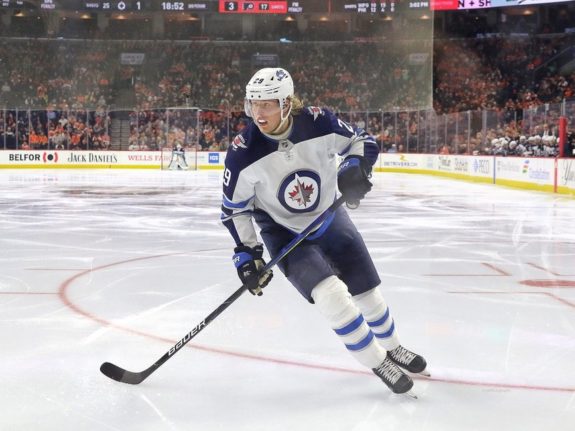 Laine takes the ice as a Columbus Blue Jacket following a blockbuster trade on Jan. 23, 2021, that sent Pierre-Luc Dubois to the Winnipeg Jets. The trade also included then-disgruntled-but-now-happy young center Jack Roslovic to Columbus and a third-round draft pick to Winnipeg.
Career Beginnings: The First 306 Games
Laine starts his time as a Blue Jacket with 306 NHL games under his belt. In those 306 games, he's scored 140 goals and 110 assists. Nash's first 306 games produced 131 goals and 102 assists. (That includes Nash's initial four seasons plus his red-hot first 23 games of the 2007-08 season, in which he scored 15 goals and added 11 assists.)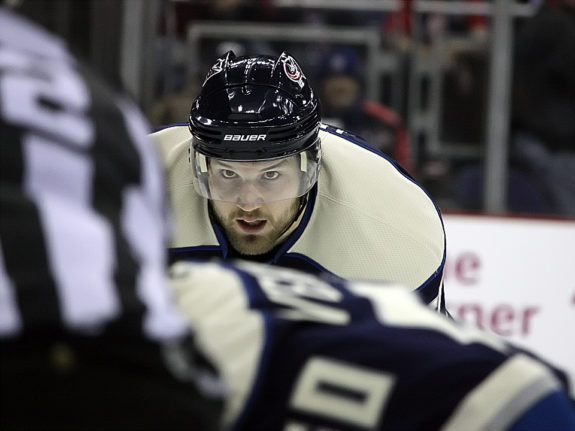 I don't intend to understate the accomplishments of Cam Atkinson or the potential of Oliver Bjorkstrand, Alexandre Texier, and Emil Bemstrom as Blue Jackets goalscorers. After all, Atkinson scored 89 goals in his first 306 NHL games. Bjorkstrand has 67 goals in his first 255 games, which puts him on pace to score about 80 goals in his first 306 games. Texier has scored 11 times in 47 games, on pace for close to 72 goals in his initial 306 NHL games. Bemstroms' 10 goals in his first 61 games put him on pace for some 50 goals in his first 306 games. But those numbers don't compare to Laine and Nash.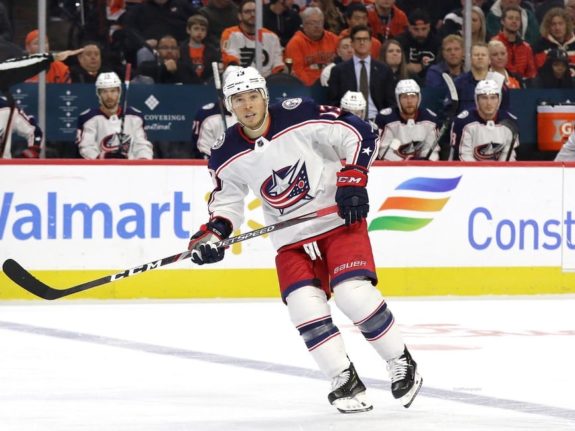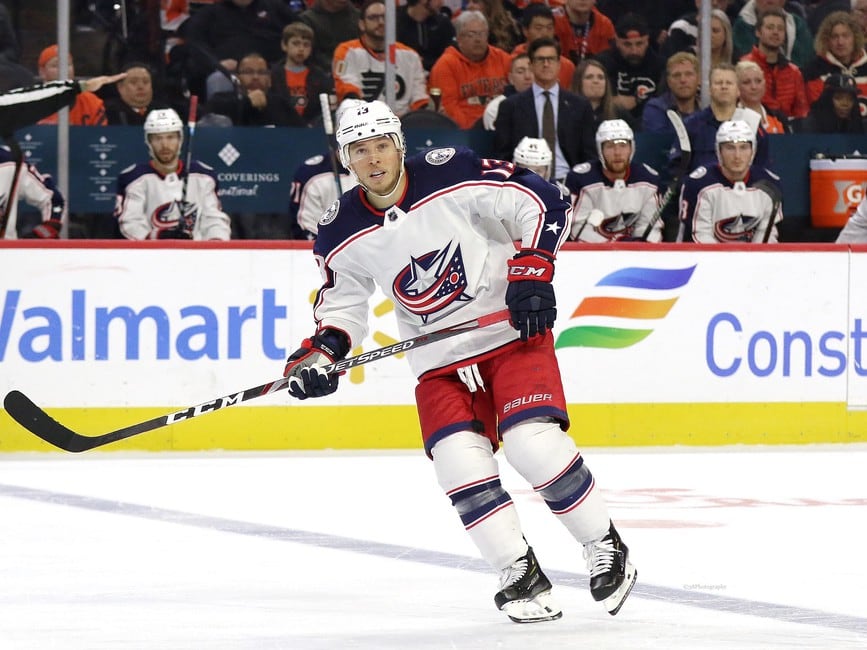 Here are a few more statistical comparisons:
Nash Hat Tricks: Nash totaled seven hat tricks in his career. Five of them were scored while wearing a Blue Jackets sweater. Only three of his hat tricks came in his first 306 games.
Laine Hat Tricks: Laine already has eight hat tricks to his credit.
Nash Power Play Goals: Nash scored 111 power-play goals (PPG) in 15 years. In nine years with Columbus, he scored 83 power-play goals. In his first 306 games, he tallied 51 times on the power play. (That includes an incredible six PPG in the first 23 games of 2007-08. He scored only four more PPG in his other 57 games that season.)
Laine Power Play Goals: Laine has 52 PPG.
Nash Average Time on Ice: In his first 306 games, Nash averaged 18:02 time on ice (ATOI) per game.
Laine Average Time on Ice: Laine's ATOI clocks in at 17:40. While that doesn't look like a substantially smaller number than Nash's ATOI, it adds up to over 112 fewer minutes on ice over 306 games. That's 112 fewer minutes and (with Laine's ATOI) just over six-and-a-third fewer games in which to score goals. With Laine's goals-per-game ratio, that's just about three more career goals.
Of the three comparisons, I think hat tricks is most telling: Laine scores in bunches. For every six games played, Laine scores three goals.
Nash shares (with Atkinson) the team record for most goals in a season at 41, and is the only Blue Jacket to score 40-plus goals more than once. He scored 30 or more goals in seven of his nine seasons with Columbus. Laine has already hit 44 goals in a season and in his four seasons in the NHL, he missed 30-plus goals only in the COVID-19-shortened 2019-20 season, where he scored 28 goals in 68 games, which pro-rates to almost 34 goals in an 82-game season.
Comparing Career Rates and Ratios
While Nash's career is in the record books, Laine is still a young player. He's in his fifth year in the NHL after being drafted No. 2 overall in the 2016 Entry Draft. Dubois, the player for whom he was traded, was drafted one spot later.
Related: Laine for DuBois Trade: Hockey Pundits Are Sounding Off
Following the conclusion of the Blue Jackets' 2019-20 postseason, I wrote a series of articles that we can use to compare the accomplishments of Laine and Nash. 
"Blue Jackets' All-Time Goals-Per-Game Leaders" Laine's .4575 goals-per-game rate would rank first in Blue Jackets history, bumping Nash (.4288) to second.
"8 Blue Jackets All-Time Points-Per-Game Leaders" Laine's points-per-game of .8170 would place him third all-time behind Artemi Panarin (1.0563) and Ray Whitney (.9272), and just a hair ahead of Nash (.8116).
"The Finishers: NHL's All-Time Highest Goals-to-Assists Ratios" (Note: Laine didn't make the original list because he doesn't – yet – rank among the top 500 goal scorers in NHL history.) Laine's 1.273 goals-to-assists ratio would place him ninth on the list, just behind Pavel Bure. Nash would then drop from 21st to 22nd, which would bump Atkinson (1.165) down one place to 23rd. For reference, Alexander Ovechkin (1.234) was 13th on the list when that story was written.
The numbers certainly seem to favor Laine over Nash. In fact, some have already crowned him king:
With apologies to Blue Jackets legend Rick Nash, Patrik Laine will become the most talented, pure goal scorer in franchise history the moment he first pulls a Columbus sweater over his moppy, blond head.

–Aaron Portline, "'A pure goal scorer': Patrik Laine gives Blue Jackets an elite offensive talent," The Athletic, Jan. 23, 2021
Can I quibble with Aaron's statement? Actually, no I can't, not when we're discussing pure goal-scoring talent. Matt Larkin, writing for Sports Illustrated/The Hockey News, compares Laine to Brett Hull and Hull's post-trade career.
Can Laine Continue to Score in Columbus?
During his first four years as a Winnipeg Jet, Laine played on a team more geared to scoring than he'll find in Columbus. And, truth be told, it was a much more offensively-talented team than the one he joins in Columbus. During his years in Winnipeg, Laine not only never led his team in scoring, he wasn't even the highest-scoring right-wing on his team. Blake Wheeler finished with more points each of those years.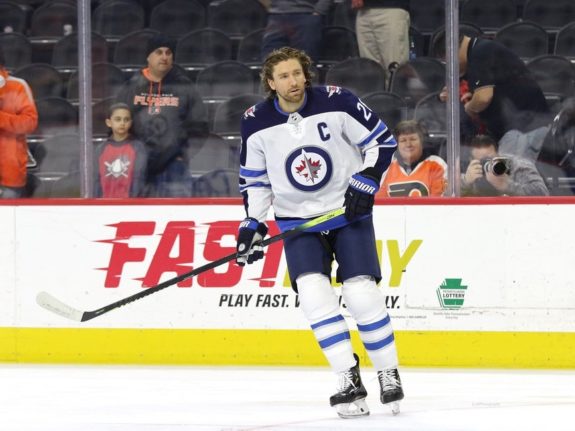 Laine, however, scored more goals than Wheeler – 138 to 91. And he did it while, for the most part, playing on the Jets' second line. In Columbus, he'll play on the de facto top line, simply by his presence on that line. Who centers the line and how much ice time he gets will likely change and change again as head coach John Tortorella works Laine into his system. 
I would be remiss if I didn't mention that Laine can play either side of a forward line. While he's spent most of his career on the right-wing, he can play the left, especially on the power play. The right side is a bit stronger in Columbus, but which winger switches sides is also likely subject to Torts' tinkering over the next couple of weeks.
Laine's Future in Columbus
Laine's impact on the Blue Jackets will depend on how long he wears the red-blue-silver sweater. He's scheduled to be a restricted free agent (RFA) at the end of the season. Columbus GM Jarmo Kekäläinen is confident that a long-term deal can be arranged. Brad Berreman of Fansided reports that contract discussions began almost immediately after the trade was finalized. Gavin Lee, the Pro Hockey Writer for MSN, writes that Kekäläinen says that more serious negotiations are still to come.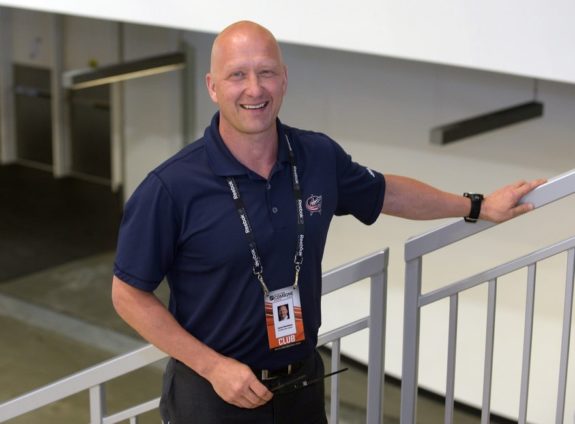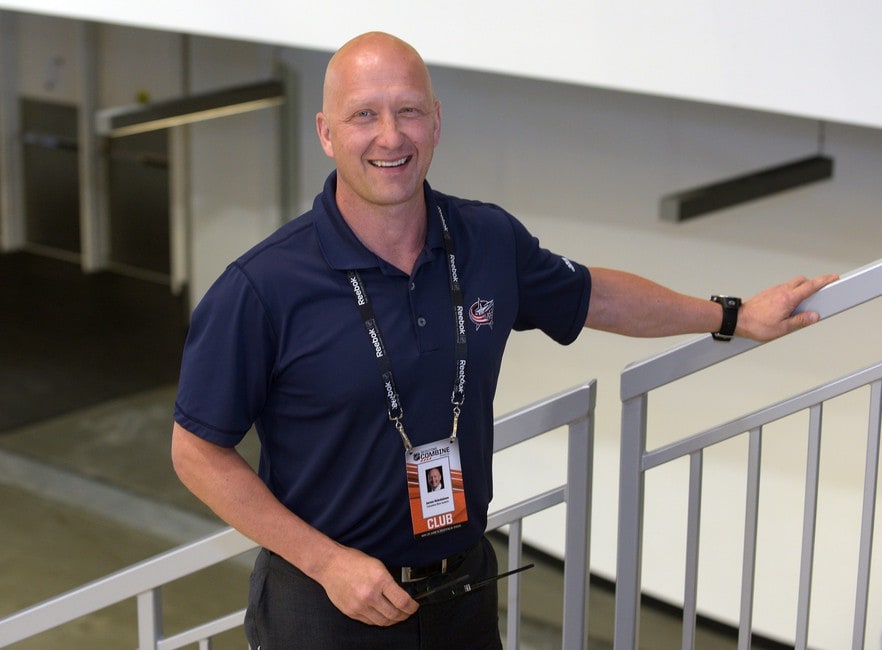 TSN's Pierre LeBrun says he thinks that "a medium-term deal would make more sense for Laine." He bases that position primarily on the flat salary cap and the "economic landscape" of the NHL. He also says that Laine's agents probably want to "worry about the contract much later down the road." 
My take on the subject of Laine signing long-term with the Blue Jackets is two-sided. On one hand, I think Kekäläinen needs to hit a home run as soon as possible. After losing Artemi Panarin, Sergei Bobrovsky, and Matt Duchene as free agents after the 2018-19 season, he needs to prove that a highly-skilled player wants to play in Columbus. He also has the specter of Dubois reportedly rejecting an eight-year contract offer looming over his shoulder.
On the flip side, I think Laine needs to be successful in Columbus to make a long-term commitment. Yes, he might quickly sign a big contract (certain to be the biggest in the history of the Blue Jackets). But he also might want to wait a bit and make sure that he'll have the personal success he craves. Remember that a number of reports prior to the Laine-Dubois trade said young Patrik wanted out of Winnipeg because he wasn't playing on the top line.
Do I think the pieces will come together and Laine will put pen to paper for a multi-year stay in Columbus? Yes, I do. I think that Kekäläinen, Tortorella, and his Blue Jackets teammates will make Laine feel wanted and appreciated. And I think Laine will bask in the glow of being the undisputed top gun as a Blue Jacket. (Apologies to Seth Jones.)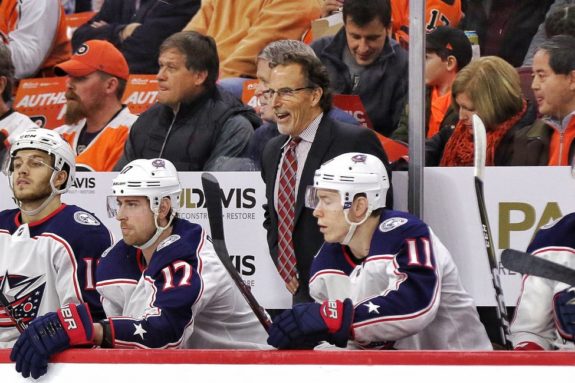 Can Blue Jackets fans expect Laine to score 40 goals per season, year in and year out? Sure, why not? But will it actually happen? Stay tuned – "The Patrik Laine Show" is just getting started in Columbus!
Statistics courtesy of the NHL, Hockey-Reference.com, and HockeyDB.com. And lots of time with my calculator.
---
---