When the Philadelphia Flyers drafted forward Nolan Patrick, fans hoped that he would become a new face on an offense that already had the likes of captain Claude Giroux, Jakub Voracek, and Sean Couturier among others on it. He could be a new fresh face that helped breathe more youth into the roster, along with talents like Oskar Lindblom (who was 19), Ivan Provorov (who was 21), and Travis Konecny (who was 20). Even players like Shayne Gostisbehere (age 24) and Couturier (age 25) were young even with the experience they had under their belts back then.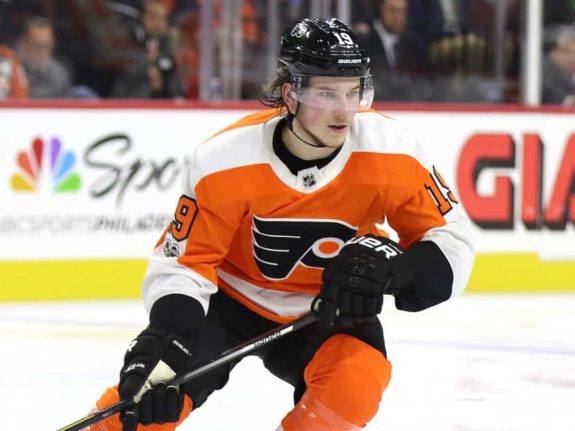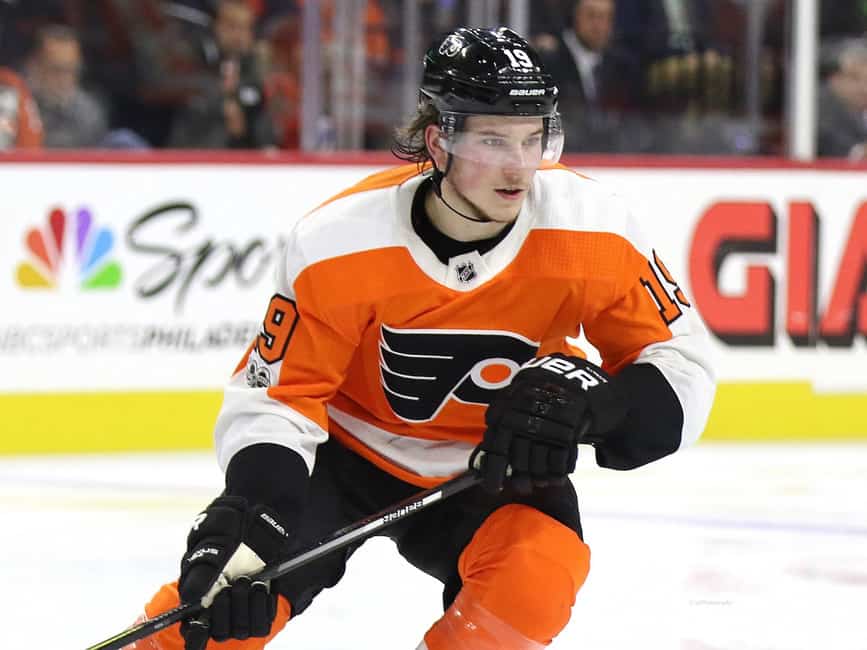 Patrick's journey to the NHL and his time in the league with Philly so far to a degree did not go how the Winnipeg native wanted. Various injury obstacles stood in his way constantly over the years, and it was something hockey people couldn't ignore. Now, entering his third season playing for the Orange and Black (he missed all of last season or it would be the fourth), Patrick is out to prove that these injuries will not hold him back from becoming the player he was touted as being when he was an upcoming prospect.
Early Expectations
Patrick had a lot of promise heading into his NHL draft year in 2017. Some hockey personnel dubbed him the potential 1st overall pick, going head-to-head with Swiss forward Nico Hischier. Patrick had suited up for the Brandon Wheat Kings of the Western Hockey League (WHL) from the 2013-14 hockey year until 2016-17. He accumulated the following numbers in the regular season while with the franchise:
2013-14: one goal in three games
2014-15: 30 goals and 26 assists for 56 points in 55 games
2015-16: 41 goals and 61 assists for 102 points in 72 games
2016-17: 20 goals and 26 assists for 46 points in 33 games
Patrick also accrued 21 goals and 24 assists for 45 points in 49 playoff games. The biggest moment for him with the Wheat Kings was in the 2016 postseason when he was a big factor in Brandon winning the Ed Chynoweth Cup, which is the WHL's version of the Stanley Cup. 2015-16 was a breakout year for him in general, reaching the 100-point plateau with the club, but winning the championship was the perfect ending for the year. Patrick was then named captain of the Wheat Kings for the 2016-17 campaign, his final one with the team.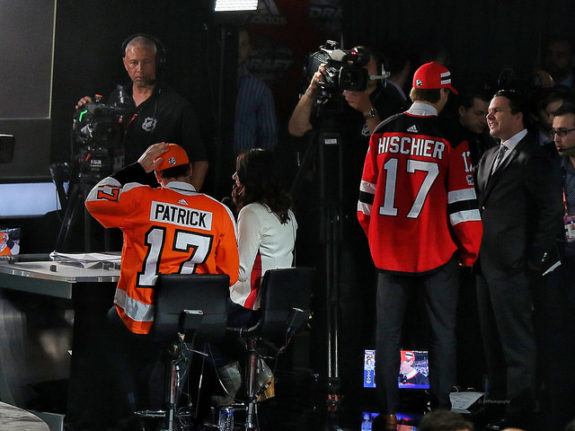 Fast-forwarding to 2017, the New Jersey Devils ultimately won the NHL Draft lottery and used the first pick to select Hischier. Philadelphia slotted at number two and chose Patrick to add to their offensive arsenal. Based on everything he was able to accomplish in junior, it was understandable why the bar was set high by the Flyers organization and their fans. Adding a top talent in a draft to a team already positioned with solid pieces going forward is a dream for organizations in all sports leagues, not just hockey. With the good that the City of Brotherly Love received in Patrick, they also had to take the bad that came along with selecting him though as well.
Injury History
The biggest issue for Patrick throughout his entire hockey career has been injuries. It can be traced back all the way to his days with the Wheat Kings and became a concern leading up to him being drafted in 2017. Throughout his hockey journey prior to joining the NHL, Patrick suffered some injuries that included a shoulder injury (right around his call-up to Brandon for his WHL debut), an upper-body injury the next season in 2014-15, a sports hernia during the 2016 postseason run to the Ed Chynoweth Cup (which he played through), and had a related injury to the hernia in 2016-17.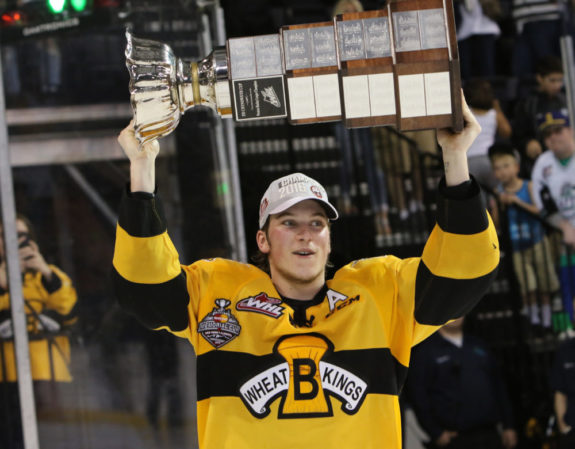 Unfortunately, the injury concerns followed Patrick into the NHL too in Philadelphia. The biggest health issue he had occurred last season in 2019-20. He ended up missing the entire campaign due to a migraine disorder. Before he was fully able to recover, the NHL season shut down due to the COVID-19 pandemic. When the Flyers returned to the ice for their postseason run in the later months of 2020, Patrick did not join them. He missed the entire 2020 playoff run for the club.
There were a lot of concerns about whether Flyers management should move on from the 22-year-old, that maybe they needed to trade him. There were a lot of question marks surrounding his future with the team. A temporary answer was given by general manager Chuck Fletcher prior to the 2020-21 season. He signed Patrick to a one-year contract worth $874,125. Fletcher wanted to give Patrick a chance at being able to bounce back from these injury concerns. Now the next step for Patrick would be taking the ice and earning that next contract.
Patrick's Start in 2020-21
So far, Patrick has had a pretty good start to his 2020-21 NHL season. He got off to a solid scoring tear, notching five points in a span of the first seven games (two goals and three assists). The next three contests found him pointless, but a lot of players go through small droughts (if we can even call them droughts) during a season. For the most part, Patrick has been battling to earn that next deal.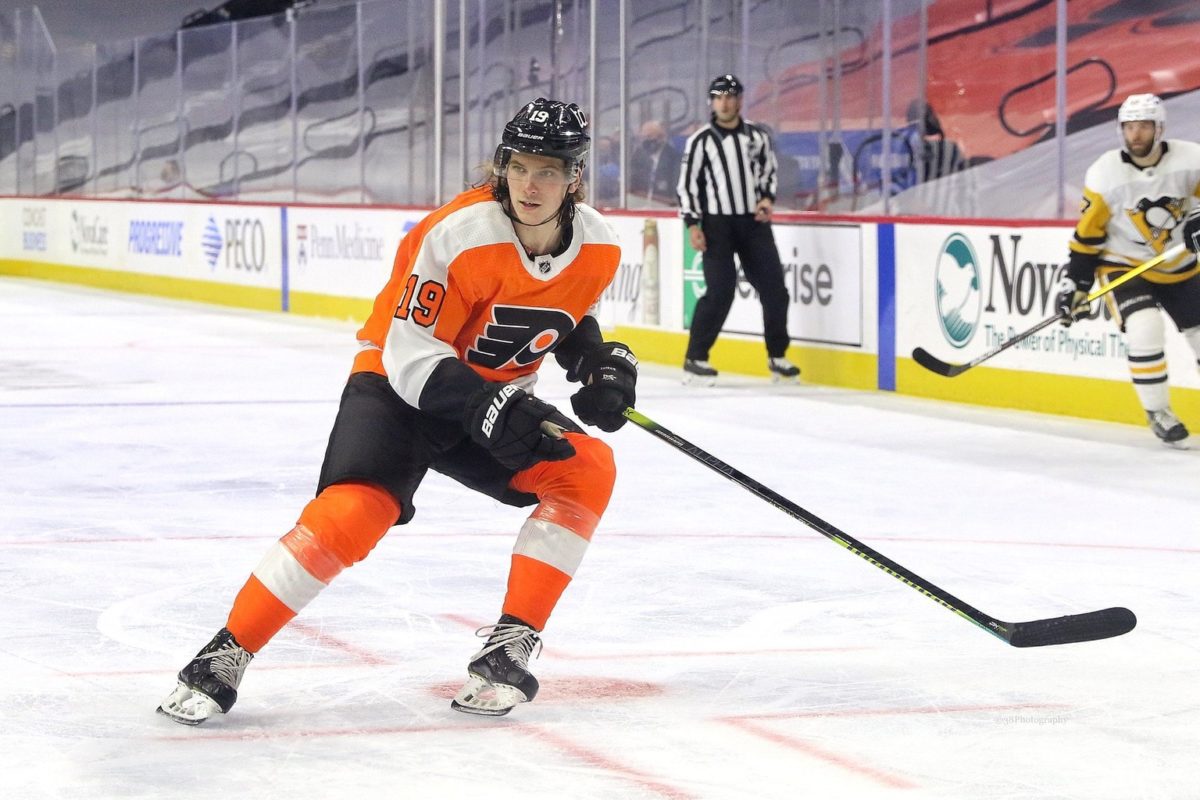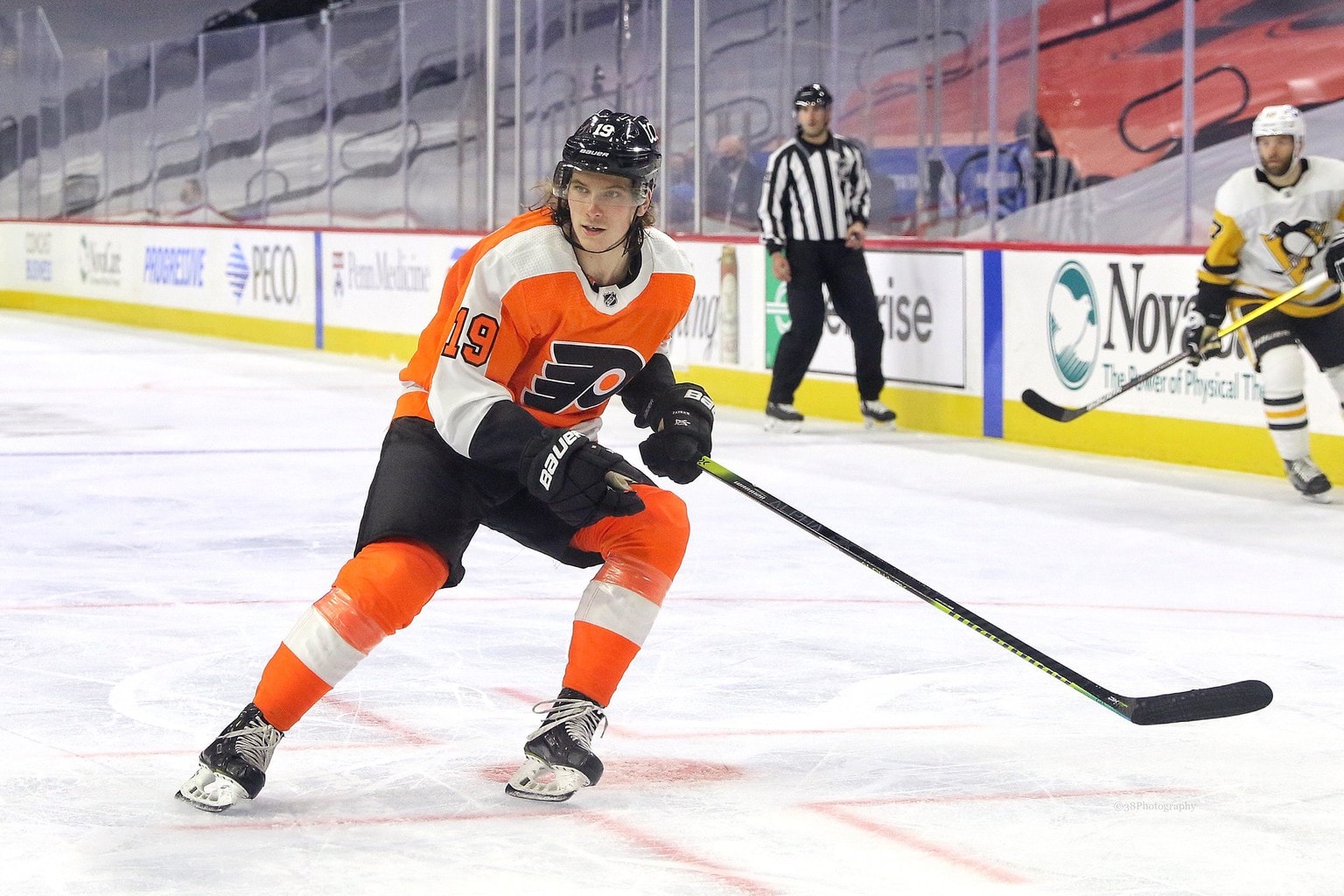 Other stats of note from Patrick include nine shots on goal, a +/- of -2, and eight penalty minutes in the first 10 games of the season. He was also second on the team in Face-Off Win Percentage (FO%) with 53.6% success. Only Giroux had a better FO% with 58.27%.
Overall, Patrick has made an impact in his Flyers return so far in 2020-21. It has been a tough road for him not only fighting to come back from the migraines he suffered during the entirety of last season but through all of the injuries, he dealt with since breaking into the WHL with the Wheat Kings. He deserves a lot of credit for not giving up on living his dream and battling back through all of the health obstacles. Credit also deserves to be given to Fletcher for giving Patrick another opportunity to establish his game with the organization and stay healthy while doing it. If he can become a regular threat in the lineup, he is another tool in the arsenal for a Philadelphia team that could cause real problems for the rest of the East Division opponents.
---
---
I have been a hockey fan for most of my life, and have played the game myself for more than six years. I graduated from the State University of New York at Oswego in 2018, with a bachelor's in Broadcasting & Mass Communication. Previous positions held include being a Sports Analyst for Oswego's student-run TV station, WTOP-10; News/Sports Intern for WIVB-TV Channel 4; and Sports Beat Writer Intern for Pro Player Insiders.