A name that is not discussed enough as part of the Minnesota Wild's group of forwards is winger Ryan Hartman. He's entering the final year of a two-year contract he signed with the Wild last offseason, and there will be some questions on his future with the team looking forward.
Contract Situation
Hartman is only 26 years old and will be an RFA after this season. The Wild will have plenty of cap space at their disposal next offseason, but that's because they have some significant forwards with expiring contracts.
Along with Hartman, Marcus Johansson, Nick Bonino, Kevin Fiala, Marcus Foligno, Nick Bjugstad, Joel Eriksson Ek, and Kirill Kaprizov are all forwards with expiring contracts after this season. It's safe to assume that Fiala and Kaprizov will be re-signed, likely at a significant raise from their current contract. The other forwards, which includes Hartman, will all be playing this season to show they deserve to be re-signed for next season.
Hartman is currently signed for one more season at a cap hit of $1.9 million. He signed this deal with the Wild last season after not receiving a qualifying offer from the Dallas Stars, for whom he was traded to but never played a game. There were rumours that the Stars were interested in negotiating with him, but he became an unrestricted free agent (UFA) and decided to sign in the state of hockey.
On-Ice Play
Hartman is a former first-round draft pick, 30th overall by the Chicago Blackhawks in 2013. His breakout season finally came in the 2016-17 season, where he posted 19 goals and 31 points in 76 games.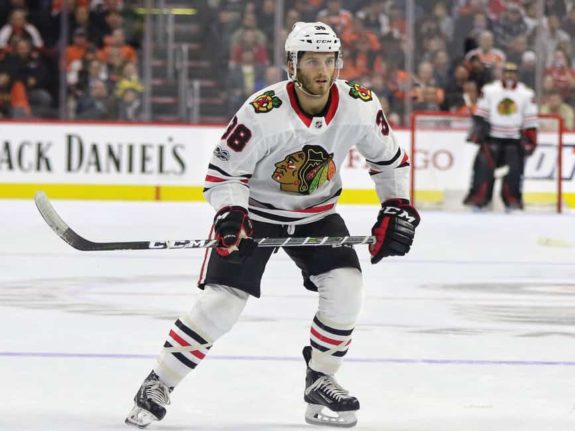 Since then, though, he has had a tough time establishing himself with one team, as along with the Blackhawks, he has also played for the Nashville Predators, Philadelphia Flyers, and the Wild. Four teams in three seasons is a lot of moving around for a player, making it challenging to get comfortable with one organization.
As a first-round pick, expectations are high that you will become a high-end player in the NHL. Hartman showed he has some offensive flair to his game with 19 goals in that one season with the Blackhawks. Since then, though, his single-season high for goals is 12.
Last season with the Wild, Hartman had 9 goals and 11 assists for 20 points in 69 games. Those numbers don't jump out at you as an elite offensive player, but as we know, the NHL is not just measured on goals and assists anymore.
Hartman proved last season with the Wild that he is a well-rounded bottom-six player in their lineup. Hartman was a tough player to play against, registering 44 hits and blocking 54 shots. He was also very responsible with the puck, having 34 takeaways to just 14 giveaways.
Looking at his advanced stats, Hartman was actually really impressive last season. He had a 52.2 Corsi for percentage at even strength, meaning his team had more shot attempts for than against when he was on the ice. He also had a positive goal expectancy rate last season while on the ice, which is extremely valuable in third and fourth-line wingers.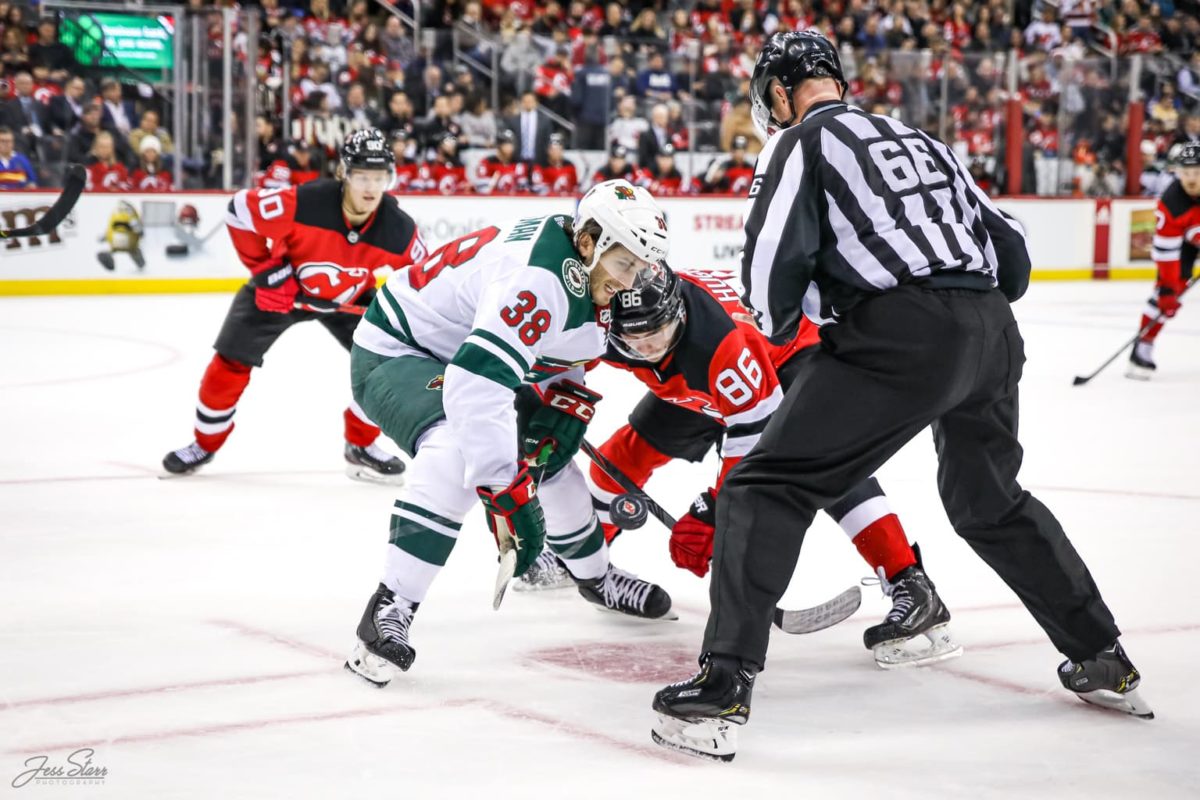 This is precisely what Hartman likely is, a bottom-six forward with impressive underlying numbers and an ability to chip-in offensively. Last season, his shooting percentage was 7.9%, the lowest in his career besides the 19 games he played with the Flyers at the end of the 2018-19 season. Before that, his shooting percentage had always been 8.3% or above, which is a more considerable difference than it looks.
Suppose he can get his shooting percentage back up to his career average over an 82-game season. In that case, he looks to be a 10 to 15-goal scorer, which, combined with his advanced statistics, makes him an extremely valuable bottom-six forward.
Hartman's Future in Minnesota
It's tough to know what Hartman's future with the Wild looks like; however, if he plays this season like he did last season, there's a good chance Bill Guerin will have interest in keeping Hartman around.
Playing as a bottom-six forward, Hartman likely won't be burning the bank with his next contract. There's a chance he takes a similar or lower salary in exchange for some term on his next contract. If he does play well enough to earn a raise, it likely won't be a massive one.
Hartman has to play like he did last season if he wishes to stay with the Wild, as there are certainly some factors Hartman is undoubtedly aware of. He has already seen that Guerin isn't afraid to make changes to the roster if he sees fit. If the Wild get bounced in the first round of the playoffs, or worse, don't even make the playoffs, Guerin would be foolish to keep bringing back the same players and expecting a different result.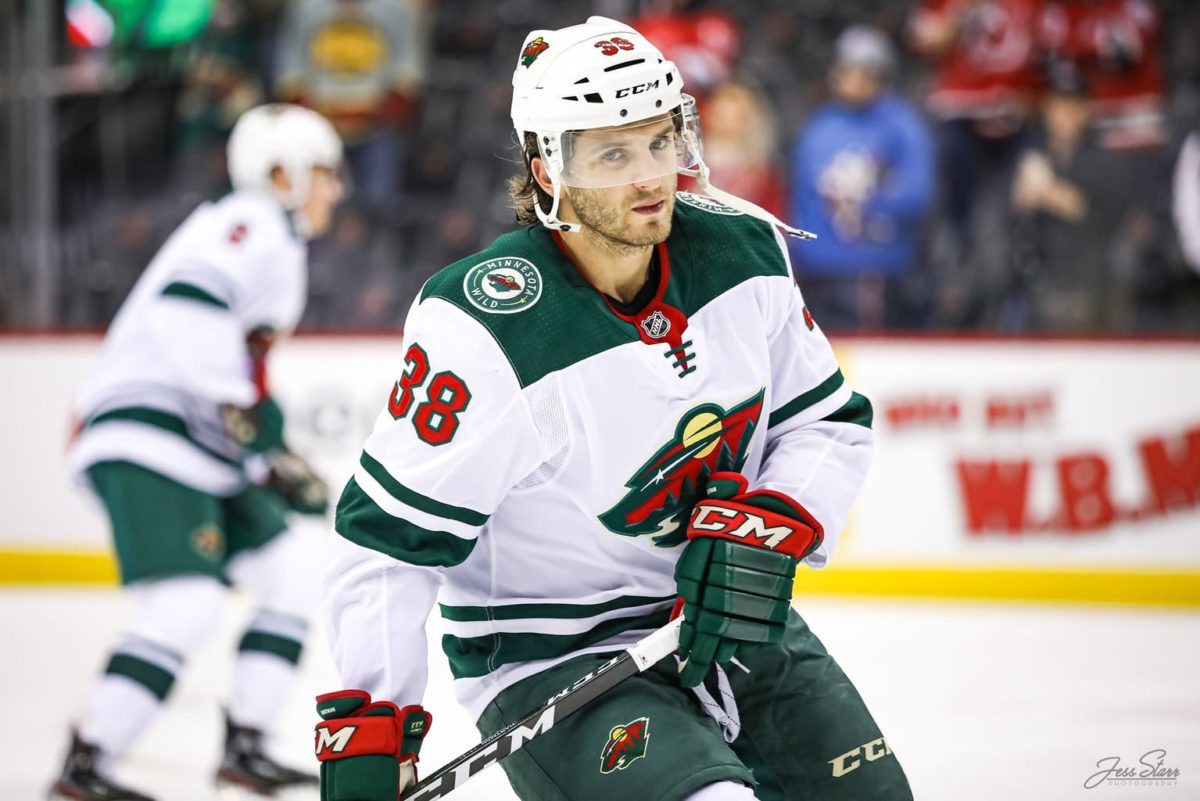 Also, as mentioned earlier, the Wild will have some significant cap space to play with next offseason, and the 2021 UFA class has some talented wingers that the Wild should be able to make a run at signing. There's also the issue that the Wild might be looking to save some cap space to try to sign or trade for one or even multiple centres next offseason.
The Wild's primary area of weakness is at the centre position. With players such as Ryan Nugent-Hopkins, Phillip Danault, David Krejci and many more all poised to be UFA's next offseason, the Wild might be preparing to save some money to take a run at those players.
Regardless, Hartman proved he can be a valuable player for the Minnesota Wild in his contract's first season. This season, he will have to continue doing what he did last season if he wants to stay in the State of Hockey moving forward.
---
---