After concluding the 2019-20 season in seemingly effortless fashion mere months ago by conducting the Stanley Cup Playoffs inside a bubble environment, the NHL will officially commence the 2020-21 season on Wednesday, Jan. 13.
The Anaheim Ducks will have to wait a little bit longer – just a day more – before they can start their season, but having already waited nearly 10 months to play an official NHL game again, waiting one more day won't hurt.
Head coach Dallas Eakins has yet to guide the team through a "full" NHL season, but there were signs of improvement during his first season at the helm. In fact, the shortened season of 56 games will prove to be beneficial for a team that has missed the playoffs the past two seasons.
Fresher Getzlaf and Fresher Gibson
The 82-game schedule can be grueling at times for a star goaltender or an aging veteran player. In the Ducks' case, they possess both of these in John Gibson and Ryan Getzlaf, respectively.
Gibson is coming off his worst statistical season, one in which he set a new career-high for losses (26) and his goals saved above average (GSAA) was a putrid minus-8.66 after netting totals of 10 or higher in the previous three seasons.
Ryan Miller will be returning this season to deputize for Gibson after signing a new one-year deal, and, as the 2020 Stanley Cup Playoffs demonstrated, having not only a solid starting goalie but also an above-average backup as well can go a long way toward keeping your team on the right path.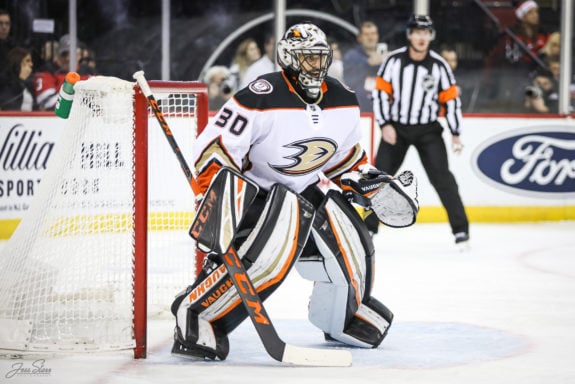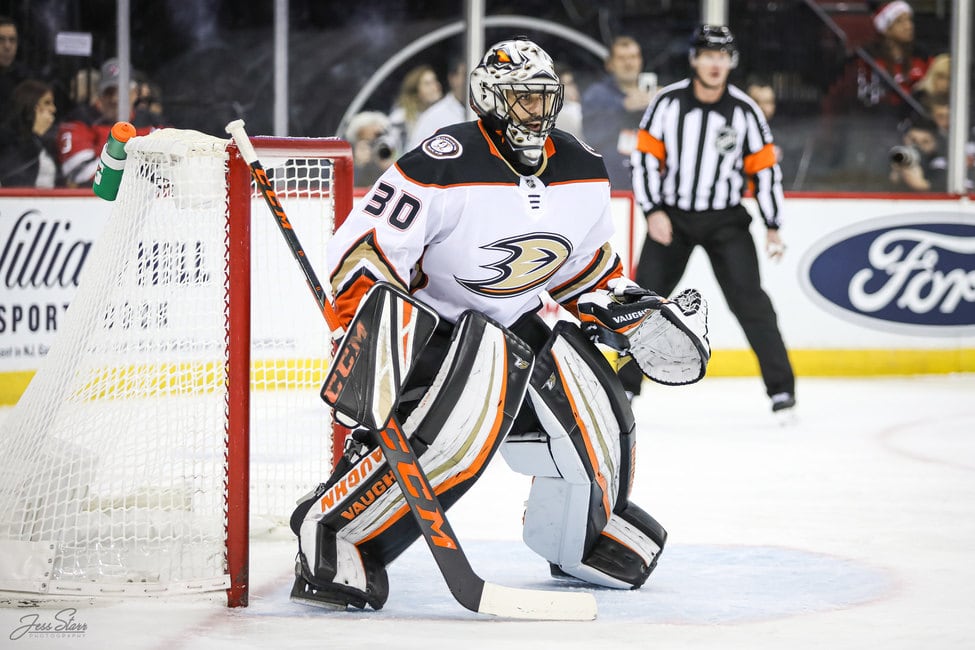 The shortened schedule means that the Ducks will only have six back-to-back games this season. While on paper this may indicate that Miller will not play as much, Eakins is – or should be – aware of the high amount of games that Gibson has played in over the past few seasons. He should be keen to give Miller the odd start every so often with such a short season.
Getzlaf will be 36 by the time the 2020-21 season ends and while he has shown no sign of hanging up his skates soon, it's obvious that the Ducks captain is no longer the same player he was when he first entered the league.
While he was certainly durable this past season, missing just two games, he did miss 15 games during the 2018-19 season and 26 games during the 2017-18 season. With fewer games to play this season, the hope would be that the shorter schedule gives the 35-year-old more time to rest and recover in between games.
Crowded Depth Chart Will Be Motivator
Bringing back Miller means that the Ducks have their goaltending rotation locked down with Gibson, Miller and Anthony Stolarz, who will be the third goaltender as part of the taxi squad. The forwards and defensemen have also been worked out for the most part but there are still more players than open roster spots available.
On the blue line, the top-four is made up of Hampus Lindholm, Kevin Shattenkirk, Cam Fowler and Josh Manson, but the remaining two spots are a bit harder to nail down. New addition Kodie Curran may have an advantage in securing one of the open spots due to his ability to – and affinity to – play on the right side, even though he is left-handed.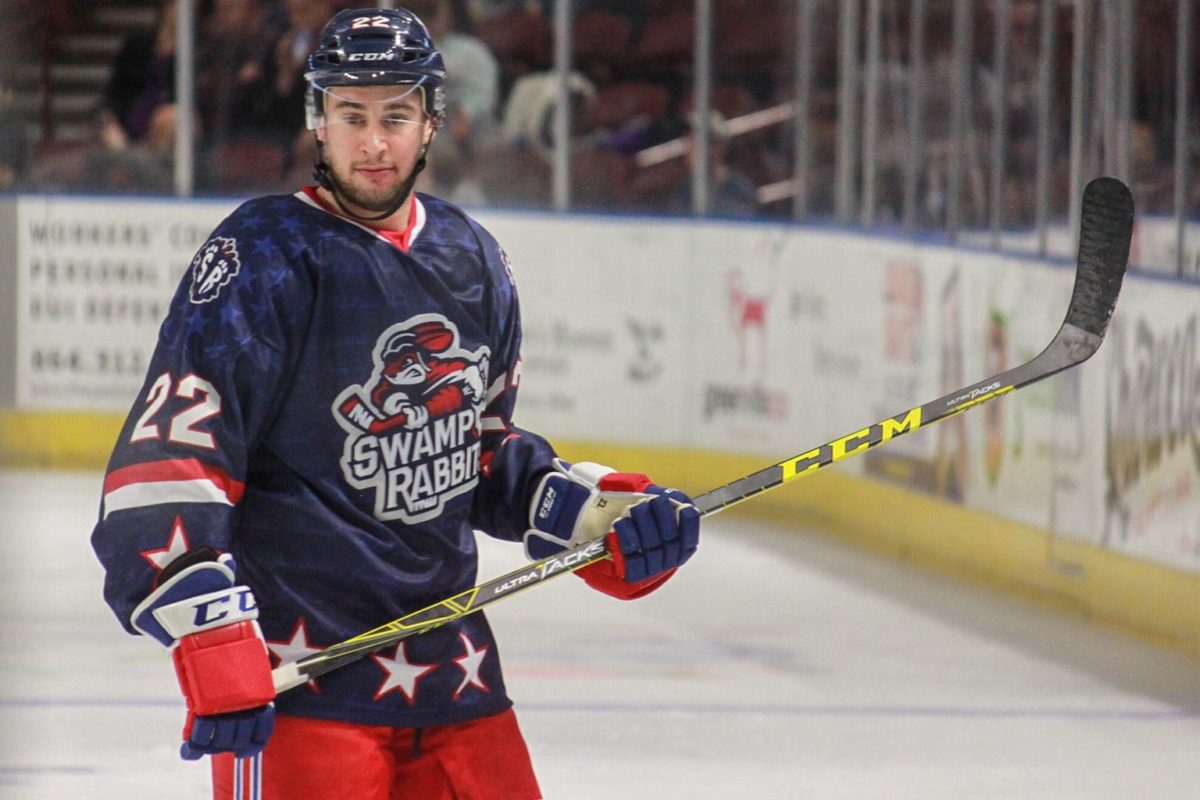 Fellow left-handers Christian Djoos, Brendan Guhle and Jacob Larsson also return after being offered new contracts this past offseason. Larsson has been on loan with Kristianstads IK in the second tier of Swedish hockey during the NHL offseason. The Swede has registered two points (both assists) in five games.
Finn Jani Hakanpaa also impressed toward the tail-end of the regular season and would be an option if Eakins wants another right-hander in the lineup.
The forwards are seemingly set after the return of Derek Grant, with the rest of the offense being returning players from last season's roster. Maxime Comtois has the best shot at forcing his way into the lineup with Isac Lundestrom not far behind him. David Backes is also likely to play a part at some point as well.
With as many as four players fighting for one spot, every member of the team will need to work hard to keep (or earn) their place.
Puck Luck and Hard Work
Hockey involves plenty of skill but there is also plenty of luck in the mix. Stats can only tell so much of the story, especially when a team like the Dallas Stars – negative goal differential and all – batters their way to the Stanley Cup Final. It would take quite a bit of luck for the Ducks to sneak their way into the playoffs thanks to some new additions to their division, but it can be done.
A clean bill of health first and foremost would go a long way toward remaining consistent on a game-to-game basis. The team in front of Gibson needs to do much better than they did last season. Getting more out of their core of young players will also take more pressure off of players like Rickard Rakell, Jakob Silfverberg and Adam Henrique, along with Getzlaf.
Improving on last season's performances is a must for the Ducks. It's not good enough to get by on luck alone, though that does help. Being good enough to be lucky should be the goal.
All things considered, the Ducks have to be happy to just be playing hockey again soon. It was quite an abrupt end to their 2019-20 season and almost a year without work would be enough to make anyone grumble.
The long layoff has given players the chance to fully recover from any tweaks or pulls they may have suffered along the way so the team should be at full strength come opening night.
---
---