When the Anaheim Ducks traded Erik Gudbranson to the Ottawa Senators for a fifth-round draft pick, fans had to know something was brewing. Why would the Ducks trade away one of their only right-handed defensemen if they weren't going to make some moves in free agency? After all, moving Gudbranson freed up $4 million in cap space, something the Ducks desperately needed after being close to the max limit. They will, of course, receive more cap relief when they place Ryan Kesler on LTIR, but that won't be of any aid during the offseason.
Related: Canadiens' Top-20 Goal Scorers of All-Time
General manager Bob Murray also brought back a fan favorite in center Derek Grant on a three-year deal with an AAV of $1.5 million, something fellow contributor Anthony Ciardelli is surely ecstatic about. While the Ducks' brass has previously committed to keeping veteran center David Backes and making him a regular in the lineup, Grant has had extended success with the Ducks in his previous two stints and will add more depth to the bottom-6. Backes and forward Carter Rowney, who has been a regular fixture on the fourth line, are both free agents this upcoming offseason, so Murray may be trying to think ahead as well in terms of adding more depth.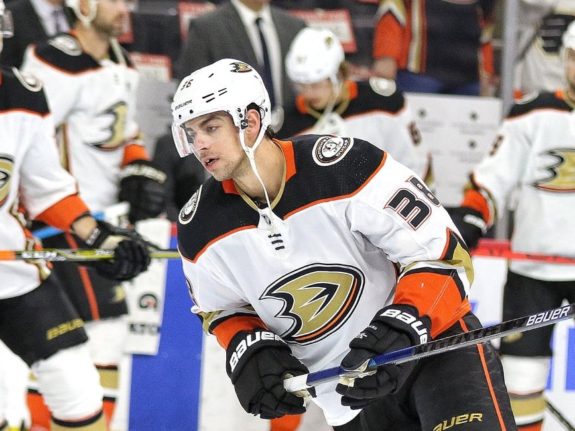 Grant is also another veteran leader who can be a role model for the still fairly young Ducks' team. The locker room has players with plenty of experience –– Ryan Getzlaf, Cam Fowler, and Adam Henrique, to name a few. But Murray is always looking to add more leader-type players, especially after stating that he felt some of the Ducks gave some of their youngest and least experienced players too much freedom last season (from, 'Ducks GM Bob Murray bluntly says no excuses next season' The Orange County Register, 06/03/20). Kevin Shattenkirk is coming in as someone who can lead as well.
New Additions Replace Departed Ducks
The signing of Grant also closes the book on Kiefer Sherwood's Ducks career. The 25-year-old was not tendered a qualifying offer by the Ducks and became an unrestricted free agent on Oct. 9. He signed a one-year, two-way contract with the Colorado Avalanche shortly after and will be competing for a spot on the Avalanche's fourth line. Sherwood, who joined the Ducks as an undrafted free agent in 2018, received plaudits for his hard work and grit from both Ducks media and Ducks fans alike.
The Ducks' commitment to Backes was always going to leave Sherwood the odd man out, but the small chance of Sherwood returning disappeared when the Ducks brought back Grant. There is already plenty of competition at forward, even without including players like Trevor Zegras, Maxime Comtois, and Isac Lundestrom. And at 25, Sherwood will surely feel he deserves a chance to play in the NHL regularly somewhere after spending a majority of last season in the AHL.
As for the blue line, replacing Gudbranson with Shattenkirk is certainly an upgrade. While Gudbranson was by no means a liability for the Ducks, Shattenkirk is more mobile and can move the puck better––on both zone entries and exits––than Gudbranson.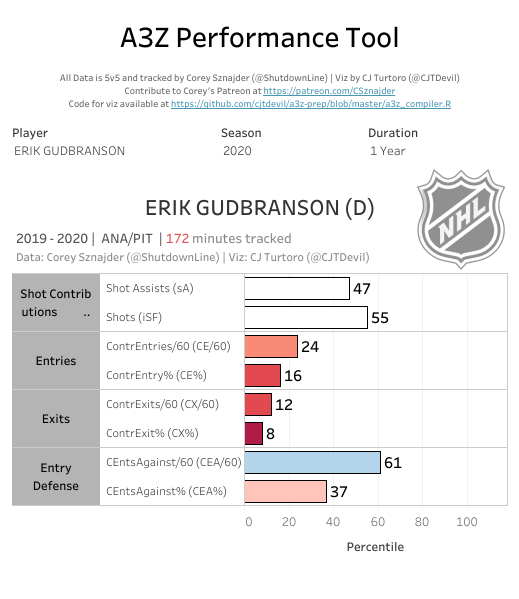 There is also a chance the Ducks reunite Cam Fowler and Josh Manson as a pair after previously having erratic results. Pairing Shattenkirk with the more defensive-minded Hampus Lindholm will allow for adequate cover when one of the defensemen join the rush.
Expansion Draft Decisions
What looms beyond the horizon is the Expansion Draft, which will follow the conclusion of the 2020-21 season. The Seattle Kraken will make their long-awaited debut and be able to fill out their team via selections from the rosters of the other 31 teams in the league. Adding Shattenkirk means that the Ducks will have a big decision to make next offseason when it comes down to which defensemen they will protect.
Fowler, Lindholm and Manson are all worthy of consideration. The Ducks will almost certainly protect Shattenkirk. You don't sign a player like him to a multi-year deal unless you plan on keeping him around. Based on performance, Manson would be the odd man out after regressing repeatedly since his career year during the 2017-18 season. The Ducks could also expose Fowler and hope that his remaining six-year, $39 million deal scares off the Kraken.
Return to the Playoffs?
Murray brought in Shattenkirk with the notion that the Ducks will be a playoff contender. Believing that the team will be a playoff contender is one thing. Actually making the playoffs is another. The Ducks are likely still one proven goalscorer away from being an actual playoff contender but do have plenty of young, affordable players that they could use as trade chips.
Players like Max Jones and Troy Terry will need to take the next step in their development in order for the Ducks to improve upon last season's dreadful performance. Sam Steel is settling into the third-line center role fairly well and should continue to improve. Zegras is the wild-card, and he could provide a dynamic offensive weapon if he shows during training camp that he is ready to play with the big boys.
Related: Top 10 All-Time European-Born Forwards in NHL History
"We're a better team," said Murray. "We've got a lot of good teams out West so we got to get going here. I think it's time and I think you're going to see improvement with some of our young guys. And if we get improvement in some of our young guys, which it's time for, and you get a bit more consistency from the middle age guys, I think we can be right there fighting for a playoff spot. There's no reason we can't be." (from, 'Inside the Ducks' pursuit of Kevin Shattenkirk and what made them a match', The Athletic, 10/12/20)
---
---