Ever since Zach Parise signed his monumental and franchise-altering 13-year, $98 million contract in the summer of 2012, he has been the Wild's go-to forward in the most crucial situations. This has changed over time as he has continued to age and the Wild bolstering their youth. One has to wonder how much this affects Parise mentally as he isn't the player he once was during his prime.
There is no doubt that Parise is no longer the indisputable go-to player for the Wild. The veteran forward was almost traded to the New York Islanders at the deadline last season. It is a very strong indicator that the Wild are shifting from dependence on the veterans to the youth on the roster. The thought of even trading their biggest free-agent acquisition in franchise history speaks volumes.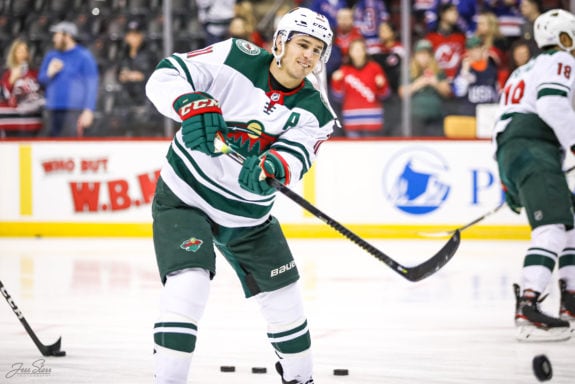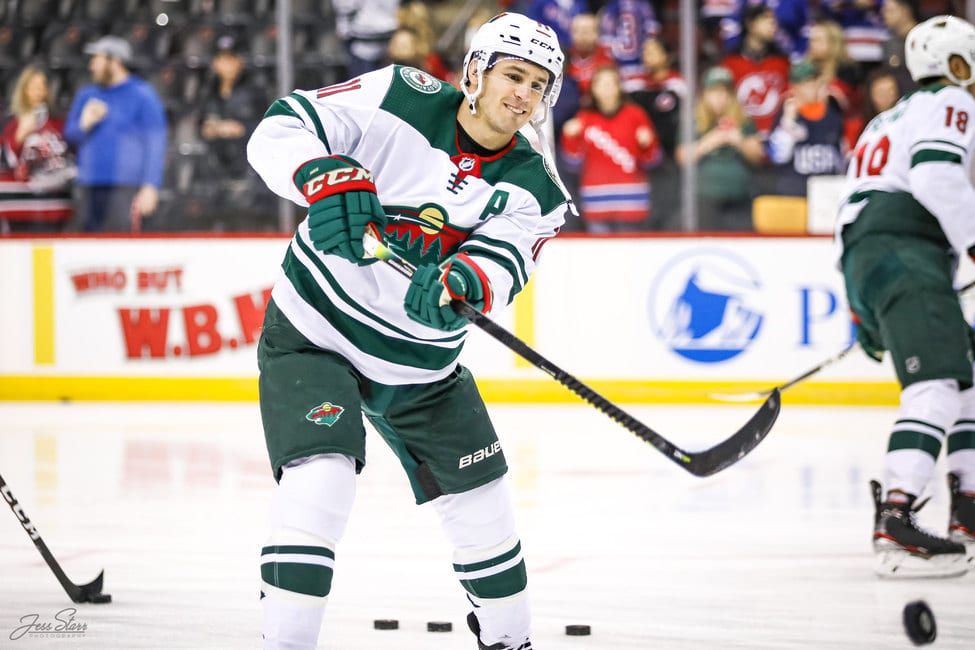 While this doesn't mean Parise is not a huge part of the Wild's goal-scoring, it does mean that he no longer will be depended on to do the heavy lifting. The way Parise is trending combined with the new core being built for the future, it might not be too much longer until he sees himself outside a top-six role.
Accountability: Veteran Was a Healthy Scratch
There was a dauntless lineup development for the Wild last Wednesday against the Vegas Golden Knights. Parise made a careless and questionable decision on Monday in the Wild's 5-4 overtime loss against the Golden Knights that led to his first healthy scratch as a member of the Wild and only his second of his career. He was on the ice for the game-tying goal to send the game to overtime after extending his shift to 1 minute and 33 seconds.
The element that is problematic is that it was poor decision-making by the veteran winger. He extended his shift to help his teammate Marcus Foligno get his first career hat trick. The issue is that there was an empty net and Parise didn't make the decision that would reflect a team mindset. It was an honorable thing to do to help his teammate, but there is a time and place for everything.
Parise, 36, isn't the player he once was and a shift over a minute and a half is not acceptable in the situation that was present. When Foligno skated back for a line change, Parise stayed out there instead of going for a line change. Regardless of his thoughts on the matter, it was not his decision to stay out there and portrayed careless decision-making.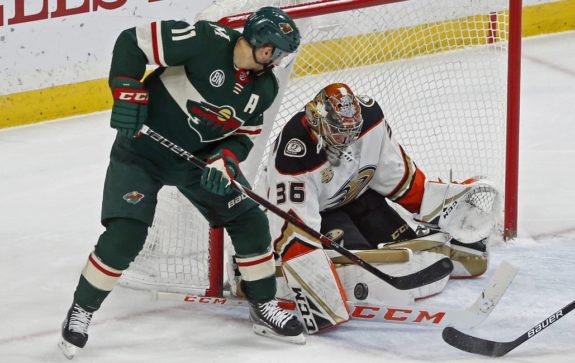 While his intentions were good, ultimately it backfired as the Knights scored the game-tying goal and ultimately won the game in overtime which lost the Wild a very valuable point. It was likely the action that pushed head coach, Dean Evason, over the edge after poor play from Parise all season so far.
While Parise didn't agree with the decision, it has certainly sent a message to the team and fans alike that playing time will be earned regardless of stature or reputation. This is a very different approach than Evason's predecessors and offers valuable information about the coach. The harsh reality is that no coach before Evason would have scratched a veteran like Parise despite it being the correct call.
Is Parise's Concerning Play a Sign of Decline?
While it is very important to note that this is a shortened season that heavily affects veterans, Parise's play is alarming. It is a small sample size – 23 games – but even from the eye-test, he looks like a step behind which is completely uncommon from the veteran. It certainly should worry the Wild organization.
Parise has a 3-7-10 stat line in 23 games. His three goals would put him on pace for roughly 11 goals over an 82-game season. The concerns aren't just limited to his point production, goal scoring, and his play through the eye-test. After a career season in terms of his finishing last season, it isn't surprising to see him regress this season due to his abnormal shooting talent in the 2019-20 campaign. However, his numbers have dipped to a level that was almost certainly unexpected.
He's on pace to reach the average number of shots he takes per season which displays shot volume isn't a negative factor in the equation. His number of individual expected goals has taken a dramatic plunge which is part of the issue, he's not in the right places and isn't taking enough high-quality shots.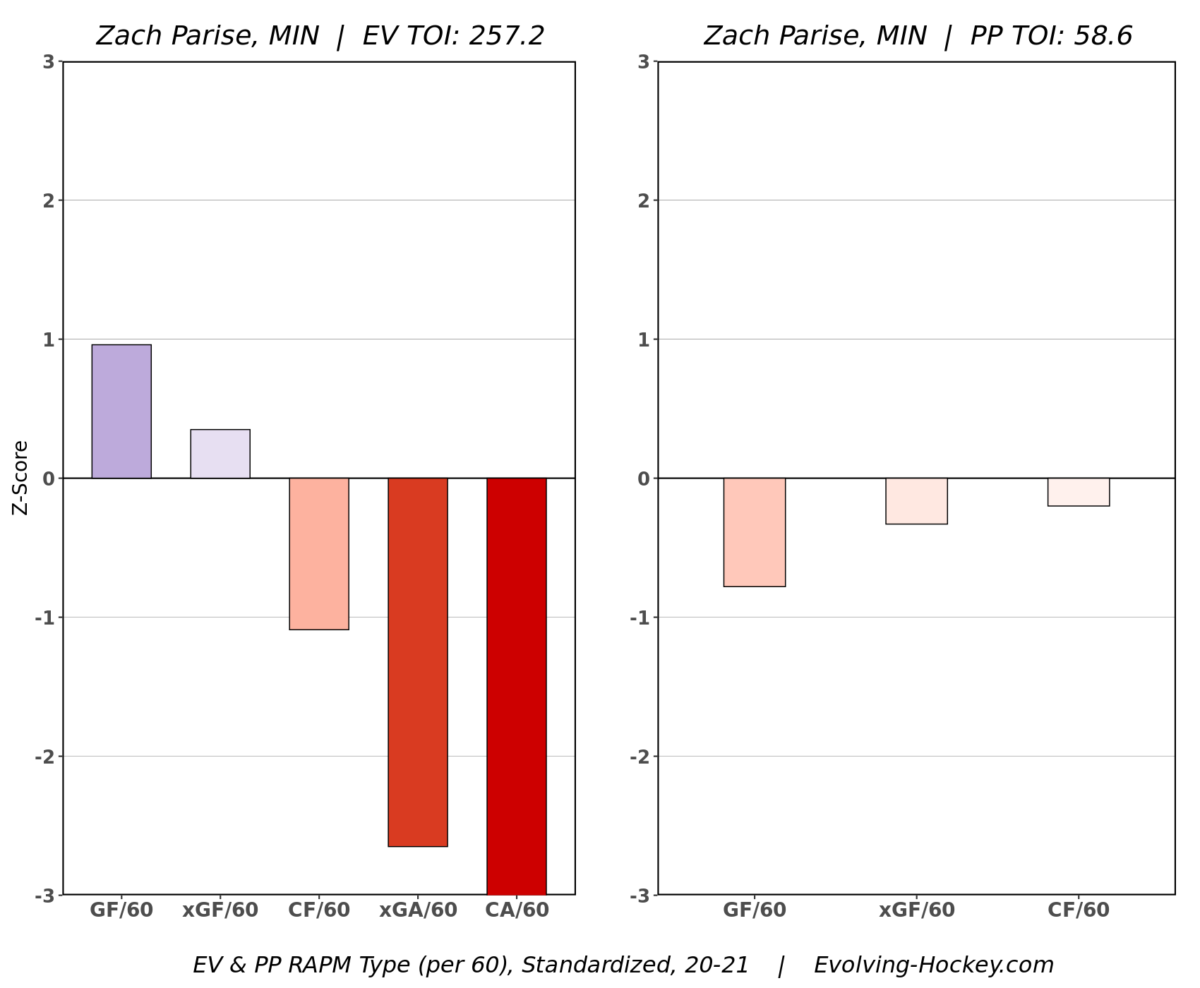 Parise has been above-average offensively as displayed by his on-ice goals for per hour and expected goals for per hour. The issue is that this is not overly strong for a player considered to be a top-six winger. His power-play numbers have taken a huge hit which is likely a large contributor to his poor play so far this season. While his 5-on-5 offensive underlying numbers are par with the last several seasons, the numbers on the man-advantage this season have really taken a hit which is a key reason why the Wild have one of the worst power plays to date this season. He's a staple to the Wild's man advantage and they desperately need him to find his groove.
The most concerning facet of Parise's game is the defensive element or lack thereof. He's never been a strong defensive player, but he has been a defensive liability and one of the worst defensive forwards so far this season. Not only is he allowing a large volume of shots, but a large amount of high-danger ones.
Even looking past Evolving-Hockey's RAPM, he's been on the ice for 2.83 goals against per hour which is the third-worst mark on the Wild this season according to Natural Stat Trick. Looking at a better metric that takes away the goaltending aspect, Parise has allowed 2.94 expected goals against per hour which is the worst mark on the Wild and among the worst in the NHL.
While he's been above-average offensively league-wide in terms of his offensive underlying numbers, he has yet to perform to a top-six status offensively which is a negative since he's been a defensive liability on the other end of the ice. Parise hasn't offered any value this season and it is becoming increasingly problematic. The Wild sure hope this isn't a sign of decline and rather a slow start since it would become a large barrier in the near future.
How Will This Impact the Future?
Parise has four years remaining on his contract with a cap hit of roughly $7.538 million. It is very unlikely now – or before – that he will be traded due to his contract and age. Another route teams go is the buyout avenue which isn't happening because there are no short-term or long-term benefits to a decision like that.
The Wild are stuck with Parise which makes things more difficult because of his expensive contract. The Wild has an array of extensions to deliver to the likes of Kirill Kaprizov, Kevin Fiala, Joel Eriksson Ek, Jordan Greenway, Ryan Hartman and Kaapo Kahkonen all within the next two years.
Minnesota Wild GM Bill Guerin has a difficult road ahead of him and will have to maneuver past the Parise and Suter contracts that could hinder the Wild's ability to lock up their youth.
Final Thoughts
Hopefully, Parise can find his game and start producing, even if it's not to the extent Wild fans are used to from the veteran winger. While they may no longer depend on him as heavily as they did in the past, the Wild need Parise to produce offensively and be in a supporting cast role that can help the young core.
If this is the new Parise the Wild are getting for the next four seasons, there is real trouble looming.
(All Data Via Evolving-Hockey, Natural Stat Trick, Hockey-Reference & Cap-Friendly)
---
---