Last Friday, the Buffalo Sabres were coming off their fifth straight loss, a 5-2 defeat at the hands of the New York Islanders, who they haven't beat since 2019. The team's record was 6-12-3, and they were sitting at the bottom of the Mass Mutual East Division™, the worst team of all eight in the division. With frustrations rising to a new boiling point among the fanbase, media members, and players themselves, input from the first-year general manager, Kevyn Adams, was needed. And that's just what we got.
The Sabres tweeted out mid-day that Adams would be issuing a statement on behalf of the team, and answering questions from select members of the local media to follow. At 4:30pm EST, all eyes would be on Adams in his first "emergency" press conference as GM of the Sabres.
Adams Breaks Months-Long Radio Silence
When former GM Jason Botterill was abruptly fired and Adams was named as his replacement, it signaled yet another shift in the team's vision, or so it seemed at the time. Adams, who was elevated to senior vice president of business administration just nine months before, had no managerial experience at the NHL level and would be taking over a team that Botterill built – one that had endured three consecutive losing seasons under his watch.
There was optimism heading into this season for the Sabres. Fans were optimistic about a change in management, and Adams boosted that optimism by trading for veteran center Eric Staal, and signing star winger Taylor Hall. And then… the season started. And then, the team started losing. A lot. And Adams was nowhere to be found – not a comment, not a Q&A – nothing. He was radio silent, until last Friday. Fans were going to hear Adams send the team a message.
Adams was honest and direct with his choice of words in the press conference, albeit he only spoke for about a couple of minutes before opening the floor up for questions.
"Unacceptable where we're at right now," said Adams about the team's position in league standings. "Part of my job is to raise the standard, the expectations, and the accountability in this organization. And we're not where we need to be. It's unacceptable."
It was refreshing to hear a voice from the organization be critical for once since all fans had heard beforehand after each and every game was head coach Ralph Krueger talking about "sticking to the framework" and "building confidence." To fans, these sounded like tired excuses. Especially when they failed to produce results, time and again.
"I will never, ever have a team that makes excuses or talks about, 'Oh, you know, my confidence is down,'" Adams said. "Focus on what you can control. What you can control is going out there and absolutely working as hard as you can, every practice, every game, and that's it. Focus on that, and then confidence can build from that."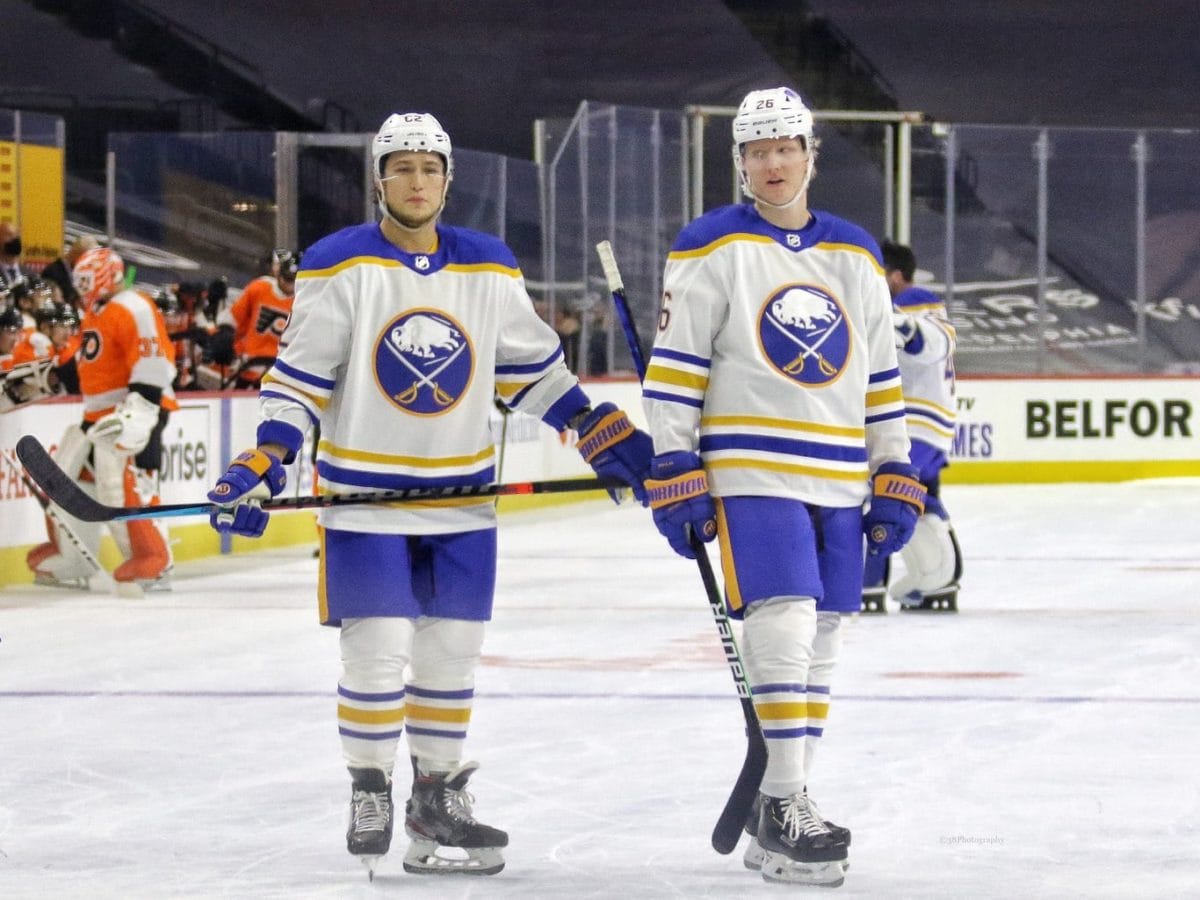 Every team in the NHL this year has dealt with adversity, whether due to COVID, immigration issues, shorter training camps, and more. Adams made it clear that in his opinion, attributing the team's record to any of those would be nothing short of an excuse.
"I just will not ever tolerate excuses. I won't tolerate the fact that we've had injuries, COVID adversity. So have other teams. You battle through it, and you've got to find a way. That's it. No excuses."
Lots of Buzz Words, No Solutions
Although Adams' message appeared to be loud and clear, one thing seemed to be missing: solutions. He made sure to hammer home certain "buzz words," such as "unacceptable" and "continuity," but apart from that, there wasn't much offered in the way of a clear path out of this mess.
"I don't think we've been competitive enough in all areas of the ice," Adams said. "We've shown glimpses of it at different times, but not a consistent hunger and battle and competitiveness through the games."
There are two more buzz words: "hunger" and "competitiveness." For the fans sitting at home, this sounded like more empty words. Over the past ten years, Sabres fans have heard every platitude in the book. And they've gotten good at calling things like they are. This was just more of the same.
"I'm going to keep saying it. It's just flat-out not good enough," the GM said. "I'm angry. I would hope that all of you are. I would hope that all our fans are because that means you care, and that's a good place to start. But what's going on is unacceptable."
Krueger Didn't Get Vote of Confidence From Adams
A lot of people were hoping that the reason for the surprise presser was going to be announcing Krueger was being fired, but that might have been a little hasty on the part of Adams. What really made sense was to send a message to the team now, Krueger included, and see how they respond in a pair of back-to-back matchups against the Islanders. The Sabres lost each game, 5-2, the same score of the first of three matchups on Thursday prior to Adams speaking.
While he didn't fire him on the spot, Adams certainly didn't plant his sword on the Krueger hill to fall on it later, either.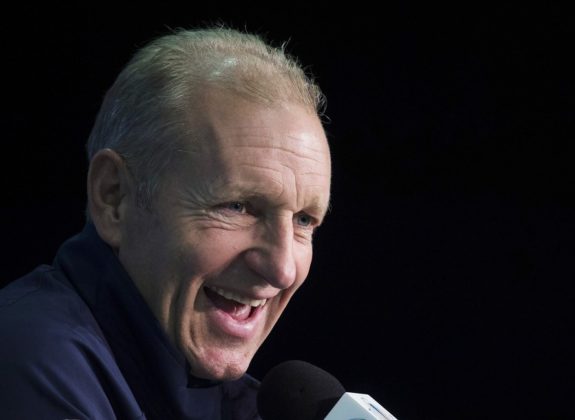 "I like Ralph a lot. I've learned a lot from Ralph. He's just an unbelievable person and there's good people in the room, so that's been a good working relationship. But we both know that it hasn't been good enough so far in terms of translating to success," said Adams when asked about the head coach. "So, we'll assess everything. It'll lead to a bigger plan of how we march forward."
An honest assessment of Krueger's performance behind the bench is all that has been asked of Adams to date, and to many, it's clear what needs to be done. Krueger can now be considered "on the hot seat," and many believe he is just a few more losses away from being fired. With almost every player on the Sabres drastically underperforming and the team holding the worst record in the entire NHL, assumptions as to the team's failure point toward the coach.
Adams hasn't been too talkative with those outside the organization, but he claims he and Krueger have a good relationship and are generally on the same page. "Ralph and I talk every day, multiple times a day. We're very honest with each other. He understands [that] the situation we're in is unacceptable."
"With Ralph, part of the evaluation is to look at everything. Big picture, small picture and everything in between. I need to do what's best for the team right now and also in the long term."
For many of this team's problems to be solved, they likely need to improve on things in the short term, not the long term.
Sabres Could Be Active Sellers at the Trade Deadline
Adams was adamant about the fact that he genuinely believes this roster is good enough to compete, and for whatever reason, just hasn't put it together quite yet.
"What's interesting about this team, and it just flat-out hasn't been good enough, but there's good people in there," Adams said. "They communicate well with the coaches, and the players enjoy playing for Ralph and the coaching staff. There's a belief in that locker room, so that's something that I have to balance. But it hasn't been good enough, hasn't worked and it needs to."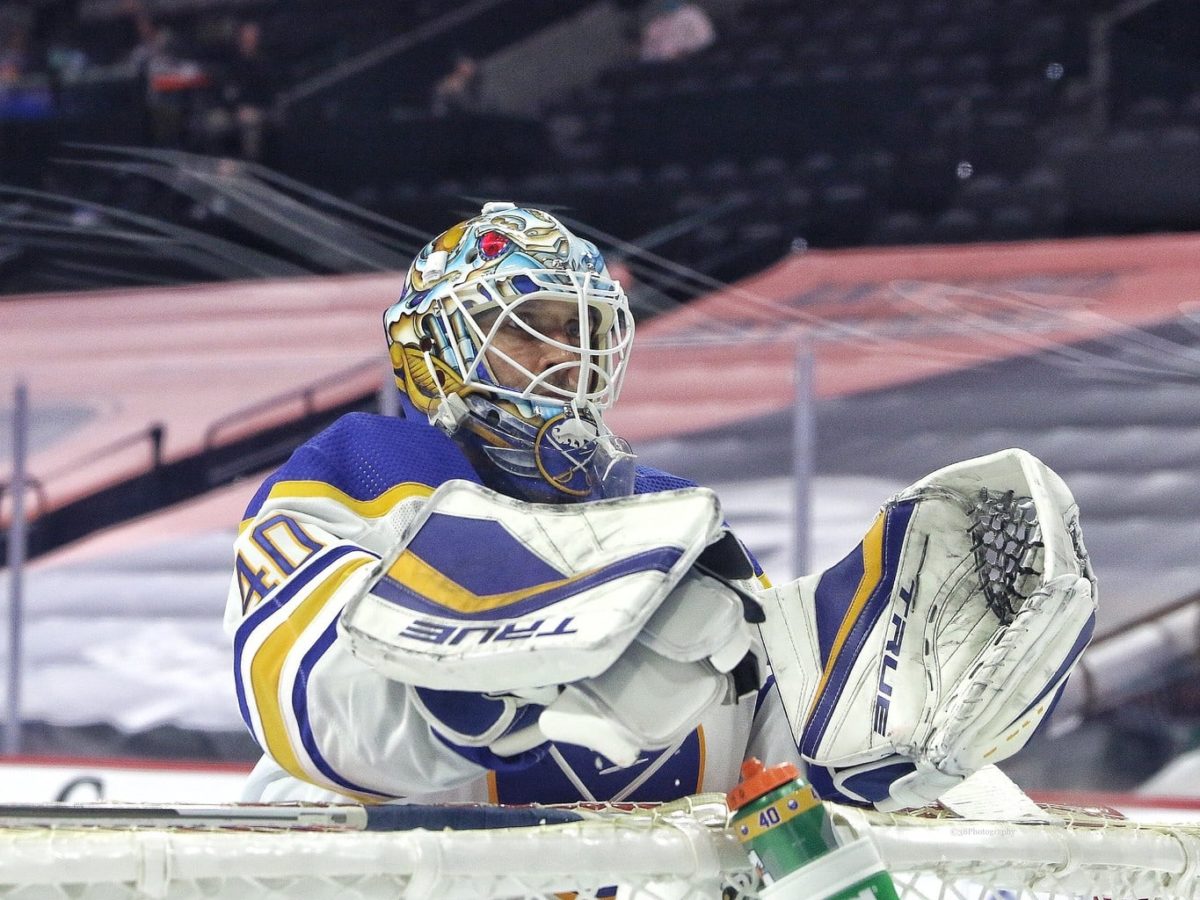 Adams is right about one thing: it just hasn't worked. Whatever is ailing this roster, it runs deep. And it likely won't be solved through a few trades or shaking up the lines, although that certainly couldn't hurt at this point. I mean, what do they have to lose?
One thing the Sabres have lacked not just this season, but for years now, is continuity. They have never been able to remain consistent for the entirety of an 82-game season, and now they have shown they can't even hold it together for 56 games. So, how do they do it?
"Continuity is always something that you hope can happen," Adams said. "Ultimately, how does continuity happen? It happens by having success, and we need to have success."
Word around the NHL is that the Sabres are going to be selling at the trade deadline, big time. Whether there is any merit to those rumors as of right now, if the Sabres continue on this trajectory toward another last-place finish, that scenario becomes ever more likely. One of the most frequently mentioned names among Sabres trade bait: captain Jack Eichel.
"He has not asked for a trade," Adams said when asked if his star player had requested out this season. "Jack is one of the best players in the world. Period. Are people going to make a phone call and ask? Of course. And that's the extent of it."
It was nice to hear Adams put a rest to Eichel wanting out, but even if he doesn't request a trade, who's to say Adams and the rest of the front office still won't pull the trigger on the franchise-shifting move? All things remain possible if this team stays where they are.
Other Sabres players to come up in trade rumors have been Jeff Skinner, who just potted his first goal of the 2020-21 season and his first since February 29, 2020, Staal, Hall, defenseman Brandon Montour, and more. Adams offered praise for Skinner in particular, who made headlines for getting healthy-scratched three games in a row earlier in the season.
"What I have seen out of Jeff has been really impressive, though, because there was not one minute of him hanging his head or being negative." Skinner, who is signed at a $9 million AAV through the 2026-27 season, would be hard to move, and the Sabres would almost definitely need to retain some of his cap hit. Outside of him and Eichel, though, this team could go into a fire sale for the right price.
Adams answered the bell and gave his honest opinion on the Sabres Friday, and I genuinely believe he was being sincere in his answers. He seems like a manager who really wants this team to succeed and just doesn't know where to begin. After all, what's worked in the past decade for this organization? Not much. The puck is in Adams' end, though, as it's up to him to decide the direction of this franchise come trade deadline day, and make the moves he sees fit to transform this team into a winning organization once again.
---
---