The Minnesota Wild concluded their regular season in style with a 6-3 win against the San Jose Sharks on the road last Saturday night. Win or lose, the Wild were already booked to play the Winnipeg Jets in the opening round of the playoffs, but the win was still a nice way to close out the season and shift attention toward the postseason.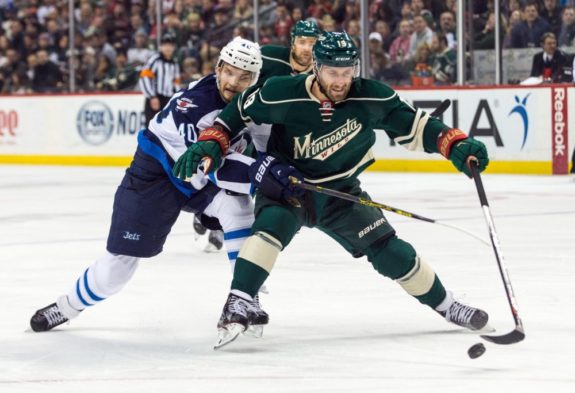 For only the second straight year, the Wild played well enough in the regular season to finish in the top three in their division, resulting in the luxury of not being a wild-card team in the playoffs. Although against the St. Louis Blues last season, the Wild only managed to win one game while finishing in second place in the Central Division, which was their worst postseason output since the 2012-13 playoffs where they only mustered one win against the Chicago Blackhawks. They were favored against the Blues, but this season they are underdogs against the Jets.
Wild Have Goal Scorers
Something that has cursed the Wild since their inception is goal scoring. While certain players like Marian Gaborik and Brian Rolston provided large quantities of goals during their stints with Minnesota, it has generally been a dry cupboard. Nowadays in the NHL, being a 20-goal scorer is an impressive accomplishment. Minnesota owns three 20-goal scorers this season in Eric Staal, Jason Zucker, and Mikael Granlund. In fact, Staal is a 40-goal scorer and Zucker is a 30-goal scorer. It's only the fourth time in Wild history that the team has had two 30-goal scorers in a single season. The other three times were from 2005-2008 with Gaborik and Rolston for three straight seasons.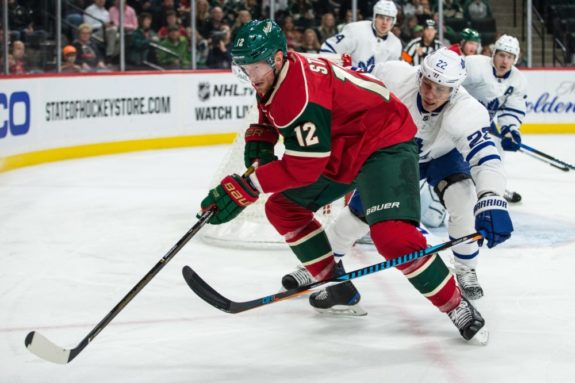 The Wild have depth outside of their top goal producers, with eight other players with 10 or more goals. These players include Nino Niederreiter, Zach Parise, Matt Dumba, Mikko Koivu, Charlie Coyle, and Matt Cullen. That shows the Wild have depth on every line. Dumba having 14 goals as a defenseman will force other teams to watch the defense closely, because he has proven to be a legitimate offensive threat.
The real question is if the top-tier scorers will continue to put up numbers in the postseason or if they will fade away like seemingly every postseason the Wild play in. Guys like Coyle and Niederreiter haven't been scoring with consistency for quite some time now, and if they don't get hot quick, it might be too late. Parise was having a great surge in scoring for awhile but hasn't put up a single point in his last two games. With a banged-up defense, scoring is absolutely imperative.
Related: Wild Limping to 6th Straight Postseason
Absence of Ryan Suter
Does it hurt the Wild that their star defenseman, Ryan Suter, is out for the remainder of the playoffs? Of course it does, but it isn't going to be what prevents them from competing with Winnipeg. Suter is a top-tier defender who has the durability to play almost every game while spending nearly half the game on ice. Very few defenders can do that in today's fast-paced NHL. He is a fantastic passer as well. Suter has never put up great numbers for the Wild in the postseason. His play seems to diminish every year. Although as previously stated, the goal scoring seems to cease production as well so it can be hard for a player like Suter to look good.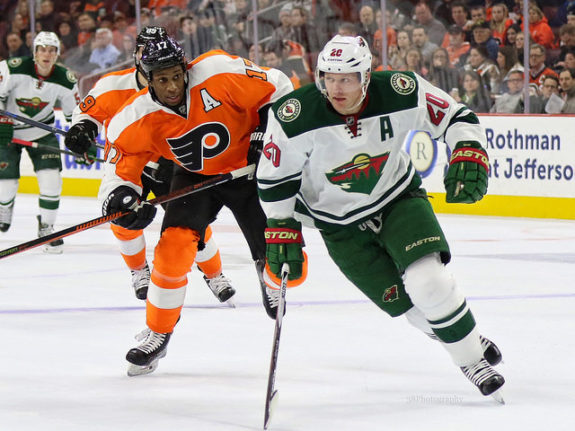 Luckily the defense has been producing without their two star defenders in the lineup. Dumba is leading the charge while having the best season of his young NHL career. Dumba was only one point short of matching Suter's 51-point season total, which is an extremely impressive accolade for a player who has been so controversial. Jared Spurgeon also returned to practice but is still waiting for final clearance to return for the playoffs.
Related: Criticism Persists for Wild's Ryan Suter
Rested Devan Dubnyk
Devan Dubnyk was starting an insane amount of games when the Wild first acquired him, as they desperately tried to save their season by making the postseason. Since then he has been the regular starter for Minnesota over the past three seasons. Each year he has played a lot of minutes, which may have influenced his postseason play.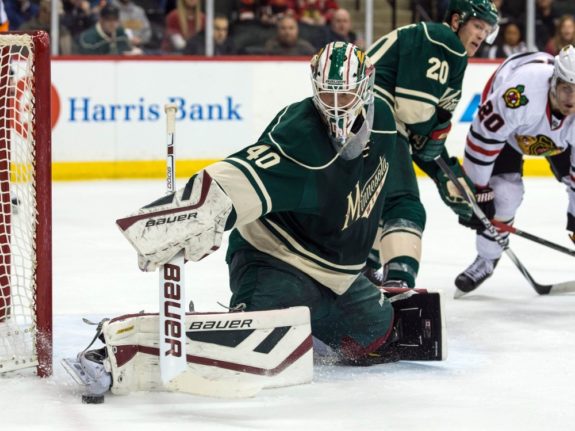 During the 2015-16 season, Dubnyk played 67 games and 3,861 minutes which are the second most in a single season in Wild franchise history. The 2016-17 season, he followed the same trend playing in 65 games and 3,758 minutes good enough for third most in a single season. The 2017-18 season had Dubnyk playing in 60 games and 3,450 minutes. The total games played is tied for fourth and the minutes rank fifth. This season wasn't a huge drop in playing time but only time will tell if it makes any difference for the Wild's franchise goaltender.
Related: Wild's Devan Dubnyk Controls Club's Fate
Winnipeg Jets' Biggest Threats
Plymouth, Minnesota native Blake Wheeler is a huge offensive threat for the Jets. He finished the season with 23 goals and 68 assists for 91 points. He was rewarded for his efforts and made his first All-Star appearance this season. The captain of the Jets is a dangerous playmaker who can also make one pay the price by scoring himself. He is a very active power-play contributor, finishing the season with 40 points with the man-advantage.
Patrik Laine is another huge problem for the Wild to deal with. He led the Jets in goals with 44 on the season and also had 26 assists. He has 31 points on the man-advantage, 20 of which came directly from his goals. His shooting percentage was 18.3 percent, which is absolutely ridiculous considering his production. He is just one of four players with 15 percent or better shooting on his team.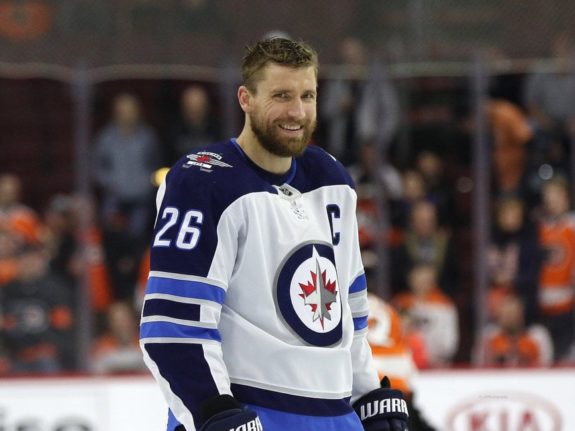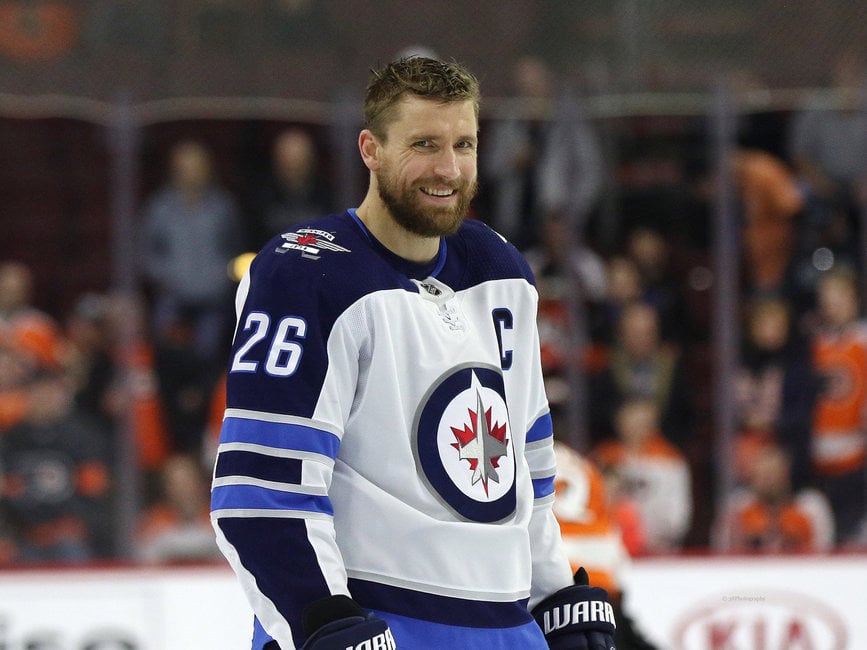 Luckily, the Wild have one thing going for them. The Jets' goaltender, Connor Hellebuyck, has played 67 games and 3,966 minutes. The goaltender battle between Dubnyk and Hellebuyck will be interesting as they have seven games and about 500 minutes separating them on the season.
Related: Wild's Most Prominent Rivalries
Tough Games Ahead, Fun Series to Watch
The Wild-Jets rivalry will truly be kicking off once the playoff series begins on Wednesday night. With how good the Jets are on the power play and Minnesota missing one of itstop penalty killers in Suter, it will be key for the Wild to stay out of the penalty box as much as possible if they have any hopes of moving on in the postseason. If Spurgeon is able to return for the Wild's playoff series, it would be a huge boost as long as he doesn't have any major rust holding him back. This will be an intense series, and leaders like Staal and Parise are going to need to show their worth. The window is closing, so can Minnesota deliver.
Season Series: Jets won, 3-1