This was a notable season health-wise for several Pittsburgh Penguins, including Sidney Crosby, who played the first 82-game season of his career. But the biggest accomplishment might belong to defenseman Olli Maatta, for whom this year's 82-game effort was not only the first of his five-year career— it was also the first time since his rookie year that he's had the chance to live up to the potential he established in 2013-14.
Maatta's Injury History
Maatta has fought through an unbelievable number of injuries in his five NHL seasons. He's undergone hand surgery, a cancer diagnosis and a host of other injuries that have kept him away from the game for months at a time.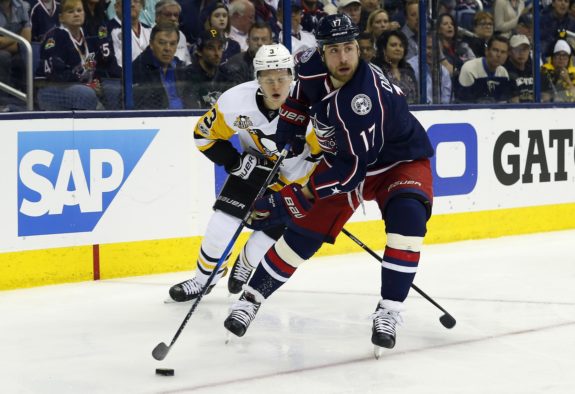 Prior to 2017-18, the closest Maatta had gotten to a complete regular season was his first year in the NHL, when at age 19 he played 78 games in the 2013-14 season, most alongside former Penguins (and current Capitals) defenseman Matt Niskanen. That first season, Maatta put up 29 points in 78 games, ranking him behind only Niskanen in the points race among Penguins defensemen.
His performance even warranted him some Calder buzz. Although he would eventually lose to 18-year-old Nathan MacKinnon, who dominated the rookie scoring race with 63 points, Maatta was on about 16% of the voters' ballots. (That beat out a host of rookies whose names you might recognize today, including Jacob Trouba, Sean Monahan, Frederik Andersen, Chris Kreider and Seth Jones.)
The Calder nods were the icing on the cake that was a solid rookie season. Those 78 games had proven that Maatta wasn't only an NHL-level defenseman, but that he had the capacity to be a core part of the Penguins' defense. He couldn't immediately assume that role, however, as the 2014-15 season proved to be a cruel one to the young defenseman.
Related: Reliving the Flyers and Penguins 2012 Playoff Series
Escalation of Injuries
In preseason physicals for his sophomore season, Maatta was diagnosed with thyroid cancer. The treatment went well and the defenseman was only off the roster for two weeks, but the cancer treatment was followed by a never-ending chain of bad news that lasted for three long years. Maatta came down with mumps. Then a serious shoulder injury that wouldn't heal sidelined him for most of the season – he only ended up playing 20 games that year.
The next season, Maatta took an awkward hit into the bench, where he collided awkwardly with an open bench door and missed weeks of time. Then the next, he had to undergo hand surgery that kept him out of the lineup for over a month. In total, for the three seasons after his debut, Maatta played only 142 of 246 possible regular season matches. His injuries kept him from over 40% of those three seasons.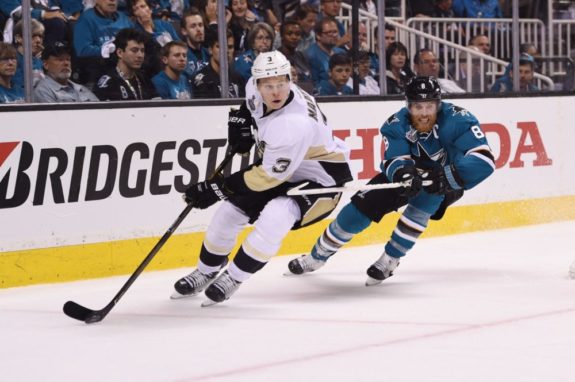 This season, Maatta was finally allowed a full 82 games. And in those 82, he began to realize the potential that the hockey world saw in him as a rookie.
Related: Sidney Crosby Finally Makes It to Game 82
Maatta in 2017-18
Mattaa is one of just three Penguins to have followed an entire playoff run with a full regular season in 2017-18. He joins ironman Phil Kessel and recent rookie Jake Guentzel in logging a 25-game postseason before an 82-game regular season.
Excellence, nothing less.

Let's keep those impressive highs rolling throughout the playoffs.

Let's Go Pens! pic.twitter.com/SD6CjgkuJv

— Pittsburgh Penguins (@penguins) April 10, 2018
Maatta hit more than just his career high in number of games this season— in 2017-18, he also beat his record for season assists with 22, just beating out his rookie total of 20. He was more present offensively than he has ever been, averaging two shots per game for the first time in his career. His possession statistics have improved since his rookie year – his 51.7 Corsi For % ties for the most possessively dominant season of his career.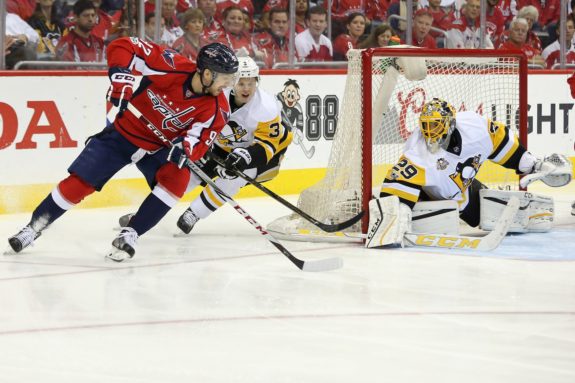 Maatta's 2017-18 season is the result of a talented, solid second-pair defenseman finally getting a chance to not have to play through injuries. His newfound reliability has made him an important part of the Penguins' defensive core, and the team will hope to see him maintain his health through this year's playoff run.