To say Chuck Fletcher of the Minnesota Wild front office had a busy weekend would be an understatement. While in sunny South Florida, the Wild GM got busy on his list of off-season to-do's for the respective club.
After acquiring the rights of coveted free-agent Mike Reilly Friday, completing the draft Saturday and fulfilling everybody's wishes on the Devan Dubnyk re-signing Sunday, the GM and Minnesota fans alike can finally breathe easy, for now. At least until the free-agent period begins this week, when a whole different level of stress ensues.
Signing of Mike Reilly
Minnesota finally beat Chicago at something. The two-year $1.85 million dollar contract given to former Gopher Mike Reilly, began the hectic weekend for Fletcher. After narrowing his options to just three teams (Wild, Chicago Blackhawks and Pittsburgh Penguins), the Chanhassen native ultimately decided that home was his best option.
"They've got a lot of great pieces. I got to watch a lot of games throughout the year and they're fun to watch."
Reilly proclaims to know he isn't a shoo-in entering next season as a definite starter on Minnesota's back-end. Pending additional free-agent defenseman signings this summer, the Wild have a promising group of young blue-liners that will all be competing for third-pairing positions come training camp.
"I've got to come in and earn a spot and play well and play my game."
What does this mean for Minnesota's defensive depth chart? There is an abundance of routes Chuck Fletcher may take going forward. It is possible that UFA's Jordan Leopold and Nate Prosser are not offered another contract for their services and Fletch opts to go with youth on the tail-end of his D-corp. However, Leopold may provide the veteran presence needed to partner one of the young guys on the third pairing (for cheap), which would be the smartest move. It is expected that RFA Christian Folin gets re-signed this summer as well, but don't count out youngster Gustav Olofsson on competing at training camp either, (the latter of whom missed all of the 2014-2015 campaign after sustaining a shoulder injury during the pre-season). Should a veteran D-man be signed or re-signed by Fletcher, all of a sudden you have three highly capable youngsters in Folin, Reilly, and Olofsson, competing for the last roster spot in Minnesota.
Notable Draft Picks
With the 20th selection of the 2015 draft, Fletcher and company chose Swedish center Joel Ek-Eriksson. After the disappointing second-round sweep at the hands of the Cup champion Blackhawks, it was evident that the Wild needed to get stronger up the middle. Joel provides a hard shot and strong board play, similar to a Mikko Koivu. Using their first-rounder on a competitive two-way centre like Ek-Eriksson, further demonstrates Fletcher's and coach Mike Yeo's position on a defensively responsible style of play for their squad. This was a pick I predicted Minnesota would make just over a month ago.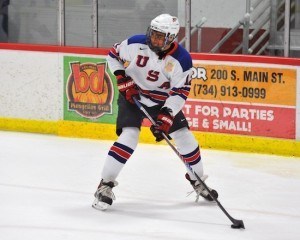 With their second-round selection Saturday, Fletcher took Jordan Greenway,  a future Boston University product who with his 6'5, 222-pound frame (just 18 years young), resembles a future Chris Stewart net-front presence type player. The Wild do indeed need more size on their team, something they have not had much of in some time. Greenway will provide just that.
Dubnyk Contract
Finalized on Sunday, Fletcher signed Devan Dubnyk to a six-year contract worth $26 million and an AAV of $4.33 million. The contract is front-loaded and not entirely unreasonable for a goaltender who stated he wants to continue to get better going forward for his team. Personally, I wasn't expecting anything longer than four years, but beggars can't be choosers, and it's a relief to finally have a bit of (hopeful) stability moving forward.
The question is now, who is the backup? Does Darcy Kuemper want to ride the bench until he is 27? Granted, he had his share of ample opportunities over the past couple of years, but it would not surprise me one bit if a move was made this summer or next to attain some value in return. It may all just be a waiting game pending the outcome of the Niklas Backstrom debacle.
The Week Ahead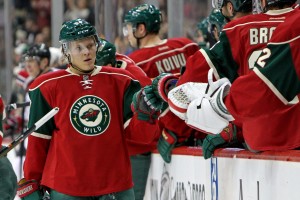 Mikael Granlund remains unsigned after Fletcher discussed a contract renewal with the Finnish centre's agent this weekend as well. This will be high priority for Mr. Fletcher in the foreseeable future, barring any unreasonable desires from Granny's camp. It will be interesting to follow, as the injury-prone Granlund hasn't exactly been spectacular thus far in his career.  I'm holding my breath on this one.
Jon Nomland is a Journalism student out of Colorado, and currently a Minnesota Wild contributor for The Hockey Writers. When not engaged in Wild hockey, he enjoys following the Philadelphia Flyers due to his Pennsylvania roots.