The Minnesota Wild have officially passed the halfway point of the season and with 42 games played, they have a record of 24-14-4 and 52 points. In the spirit of that, it's time to take a look at who've been the three best players and the three worst players so far. These players have been judged on their performances from offense to defense and if they've made improvements from last season to this season. Most of the results are predictable while a couple of others may come as a surprise.
Wild's 3 Best
The Wild's Russian phenom Kirill Kaprizov has been living up to expectations once again and currently leads the team with 52 points (25 goals, 27 assists). While he has accumulated over 100 assists and 200 points in 178 games, he sits just short of 100 goals with 99. In this current season, while he's doing great offensively, he's also on pace to have his best season defensively with improvements in both blocked shots and hits. He's also averaging the most ice time per game of his career, as he typically plays around 20 minutes a game, while last season he averaged 19.
---
---
The best defenseman overall for the Wild is their captain, Jared Spurgeon, with a close second being Jonas Brodin. However, in terms of points alone, the position would go to Calen Addison who's currently in his first full season with the team. Spurgeon has always been a strong defensive player but from the halfway point of his career to now, he's really improved offensively. This season he has yet to miss a game and has 19 points in 42 games and leads the team in blocked shots with 95.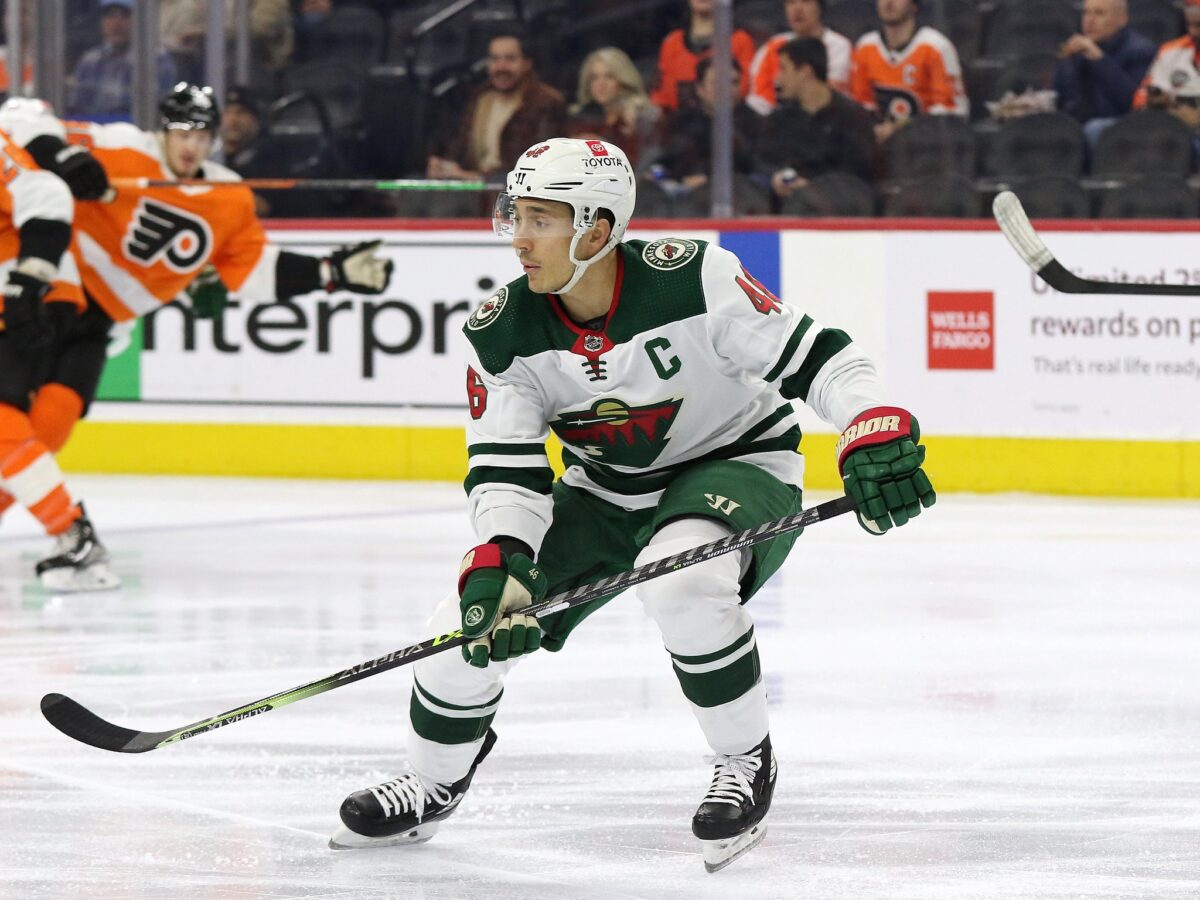 Switching to Addison, he currently leads all NHL rookie defensemen in points with 22 and sits fifth among all NHL rookies. He'd made a few appearances with the Wild over the last few seasons but with his new permanent position this season, he has made an impression with how confident he's played. He's even played well enough to man the point on the first power play unit.
Related: Wild By the Numbers: Midseason Report
---
Latest News & Highlights
---
Last on the list is the goaltending position, and while there are only two names to pick from, both Marc-André Fleury and Filip Gustavsson have earned the top spot. At the beginning of the season, it was hard to tell how long either goaltender was going to be with the team after a difficult start, but thankfully they both pulled it together and have stuck around. These last few weeks Fleury and Gustavsson have shown what they are capable of and they have done everything they can to ensure their team comes away with a victory. Hopefully, their play continues to improve and they'll win even more games for their team in the coming months.
Wild's 3 Worst
It's hard to say that Alex Goligoski is one of the worst players on the Wild but in terms of stats, he does sit at the bottom in most categories. He hasn't played a lot of games this season due to being the seventh defenseman and odd man out in most cases. In 17 games played, he has blocked 23 shots on goal but has recorded only three points. Due to being 37 years old, Goligoski is currently the Wild's oldest defenseman and will most likely not be getting any extra ice time anytime soon.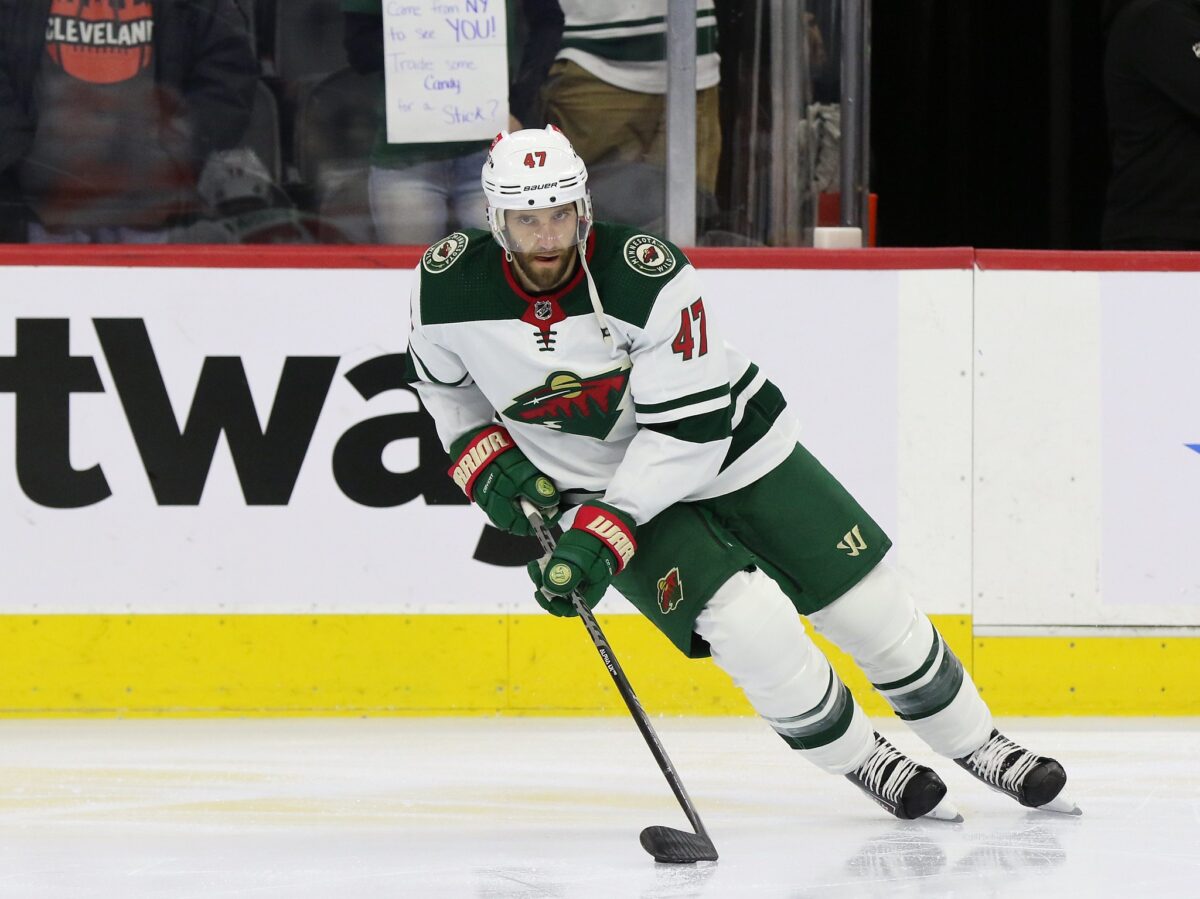 Unfortunately, Jordan Greenway is next on the list but it's not all his fault. While he's low in points he's also missed the majority of the season because of nagging injuries. He finally rejoined the lineup in the last month but he hasn't been able to find his scoring touch. Last season he played in 62 games and recorded 27 points and showed his ability to score goals. This season however he's played in 25 games and tallied just six points.
The third and final player to make this list is rookie Mason Shaw who's been through three ACL injuries to get to the NHL. He was the Wild's Cinderella story after finally making it to the NHL following those ACL issues plus five seasons with the Iowa Wild in the American Hockey League before making it to the big leagues. He started out strong with three points in his first five games but in his last handful of games, his production has basically stopped. He's also been spending most of his time in the penalty box.
Shaw was assessed a game misconduct and was suspended for two games in the last couple of weeks and he's cost his team goals because of those penalties. He really needs to refocus his game to stay out of the penalty box as well as get his scoring production back on track and contribute to the lineup.
Wild's Second Half
The Wild have clearly done a decent job of turning their season around after a dismal start but they still have things to improve on, like time in the penalty box as well as power play scoring. If they want to keep winning they have to address those issues and also work on playing a more consistent game.
Besides that, they'll need the three players who have been at the bottom of the stat sheet to turn things around by the end of the season and make significant contributions to the lineup. All of these things together are ways for the Wild to win and continue to move their way up the standings and hopefully, the second half of the season can be as successful as the first.