Wednesday (Jan. 18) will mark exactly 10 weeks from when the Edmonton Oilers recalled forwards Mattias Janmark and Klim Kostin from their American Hockey League (AHL) affiliate, the Bakersfield Condors. 
---
---
The moves coincided with Evander Kane being placed on long-term injured reserve (LTIR). He had just undergone surgery after his left wrist was cut by a skate blade in a frightening scene against the Tampa Bay Lightning on Nov. 8, and was expected to be out of action for months.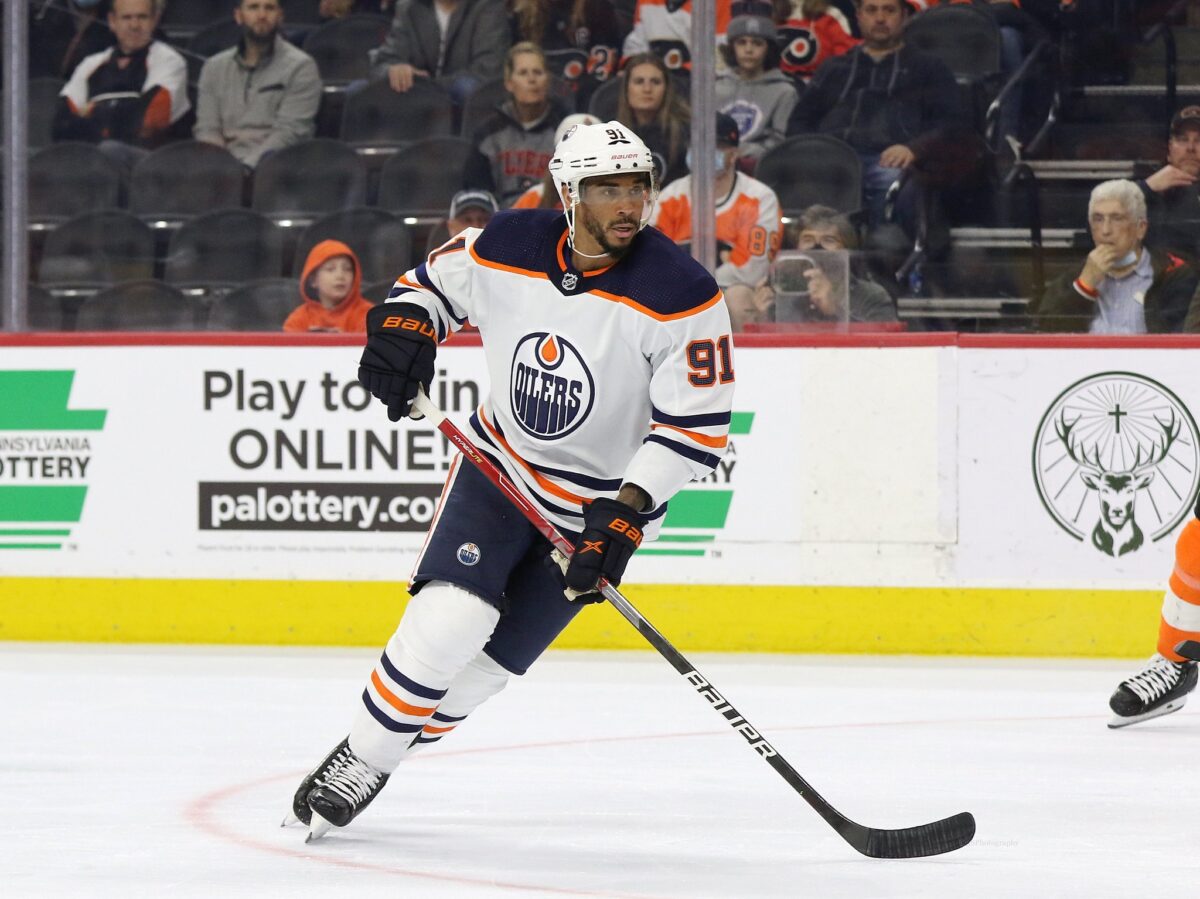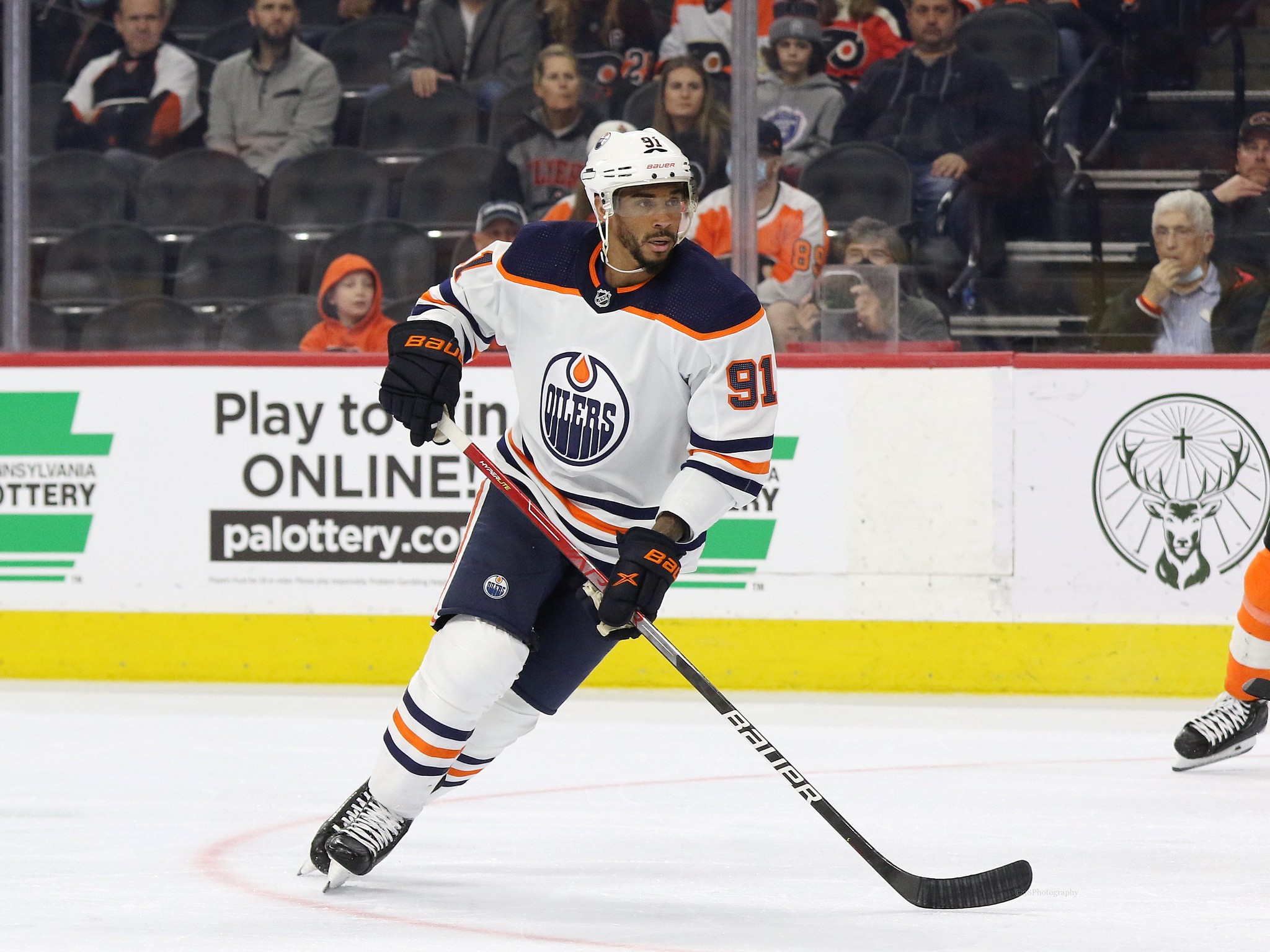 The prospect of being without Kane for such a length of time caused widespread panic in Oil Country. Since joining the team midway through the 2021-22 season, the imposing power forward had become a massive presence in Edmonton's lineup for both his offence and toughness. 
In 43 regular season games, Kane scored 22 goals and added 15 assists. He then helped propel the Oilers on their longest postseason run in 16 years, to the 2022 Western Conference Final, with 13 goals and four assists in 15 playoff games.  
Through the first 14 games this season, Kane scored five goals and added eight assists, ranking fifth on the Oilers in points, behind forwards Connor McDavid, Leon Draisaitl, Ryan Nugent-Hopkins, and Zach Hyman. Kane's contributions weren't going to be replicated easily, and most certainly not by depth forwards the ilk of Janmark, a journeyman veteran on his fourth team in as many seasons, and Kostin, an unproven 23-year-old with all of 46 games of experience in the NHL. At least, that's what Oil Country thought. 
Janmark and Kostin Contributing Offence 
Edmonton has now played 31 games without Kane. In that span, the Oilers' top four leading point-producers continue to be McDavid, Draisaitl, Nugent-Hopkins and Hyman, while there's a tie for the fifth-highest point-scoring forward: it's between Janmark and Kostin. 
Janmark has played all 31 games since his recall, scoring four goals and notching nine assists. Kostin has suited up for 29 games, potting nine goals and recording four assists.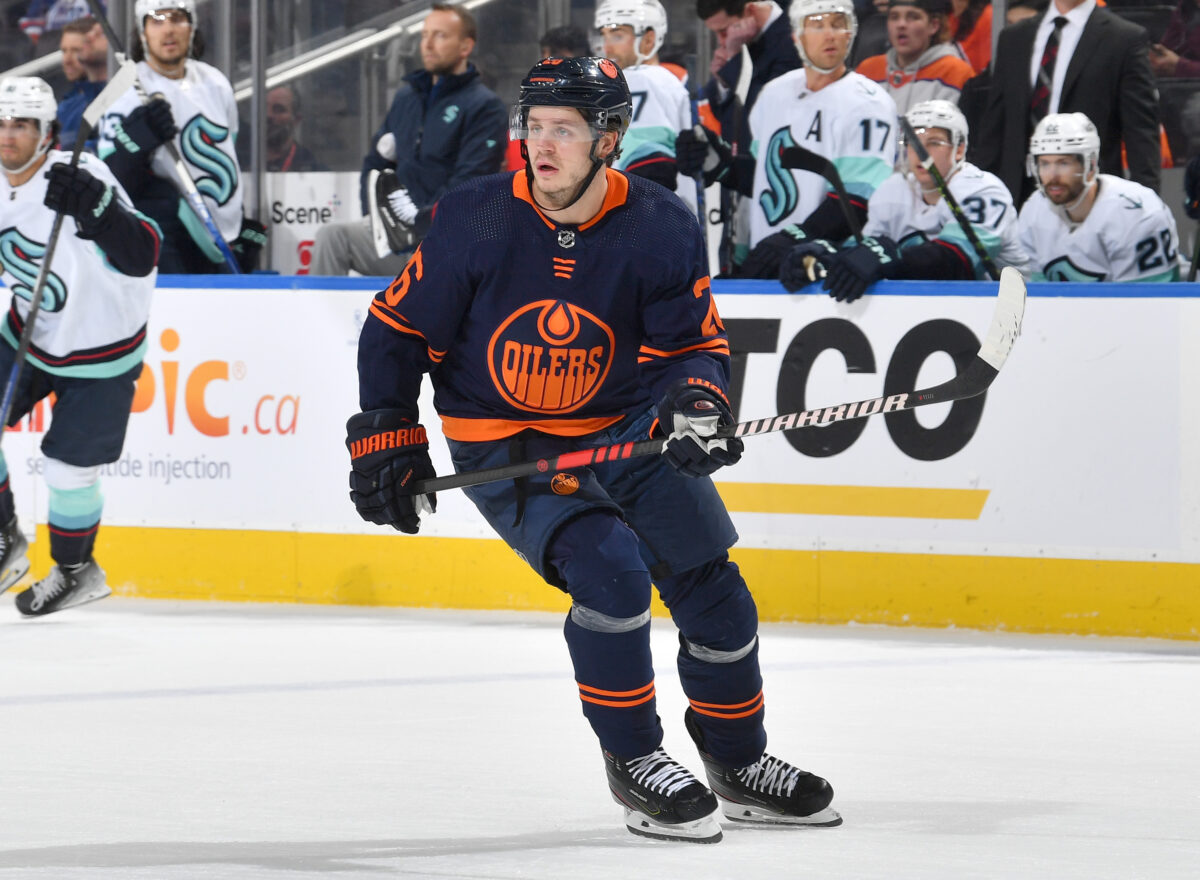 Combined, they have scored 13 times and assisted on 13 others. Based over 31 games, that's an average of 0.42 goals, 0.42 assists, and 0.84 points per game. Over his 57 regular season games as an Oiler, Kane's per-game averages are 0.47 goals, 0.40 assists and 0.88 points.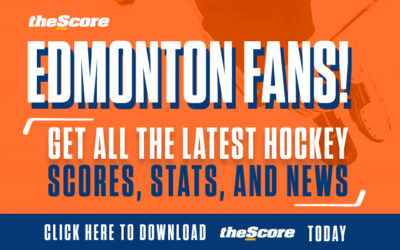 Are they Kane, who has 10 NHL seasons of at least 19 goals? Of course not. But by committee, Janmark and Kostin have managed to give the Oilers the same output on offence as the injured veteran.
Kostin Brings the Ruckus  
As mentioned, Kane provides a physical presence that was otherwise missing from Edmonton's lineup. He was that guy who by just simply being on the ice could make an opponent think twice about taking a run at McDavid and the like. And when the situation calls for it, Kane is prepared to throw hands.
Related: Oilers Need To Make Multiple Moves To Activate Evander Kane
---
Latest News & Highlights
---
Checking in at 6-foot-3 (an inch taller than Kane) and 215 pounds (five pounds heavier), Kostin is a more than a reasonable facsimile of Kane. But between the lines, size only goes so far as channeled by spirit. And when it comes to being that guy, Kostin has the requisite disposition.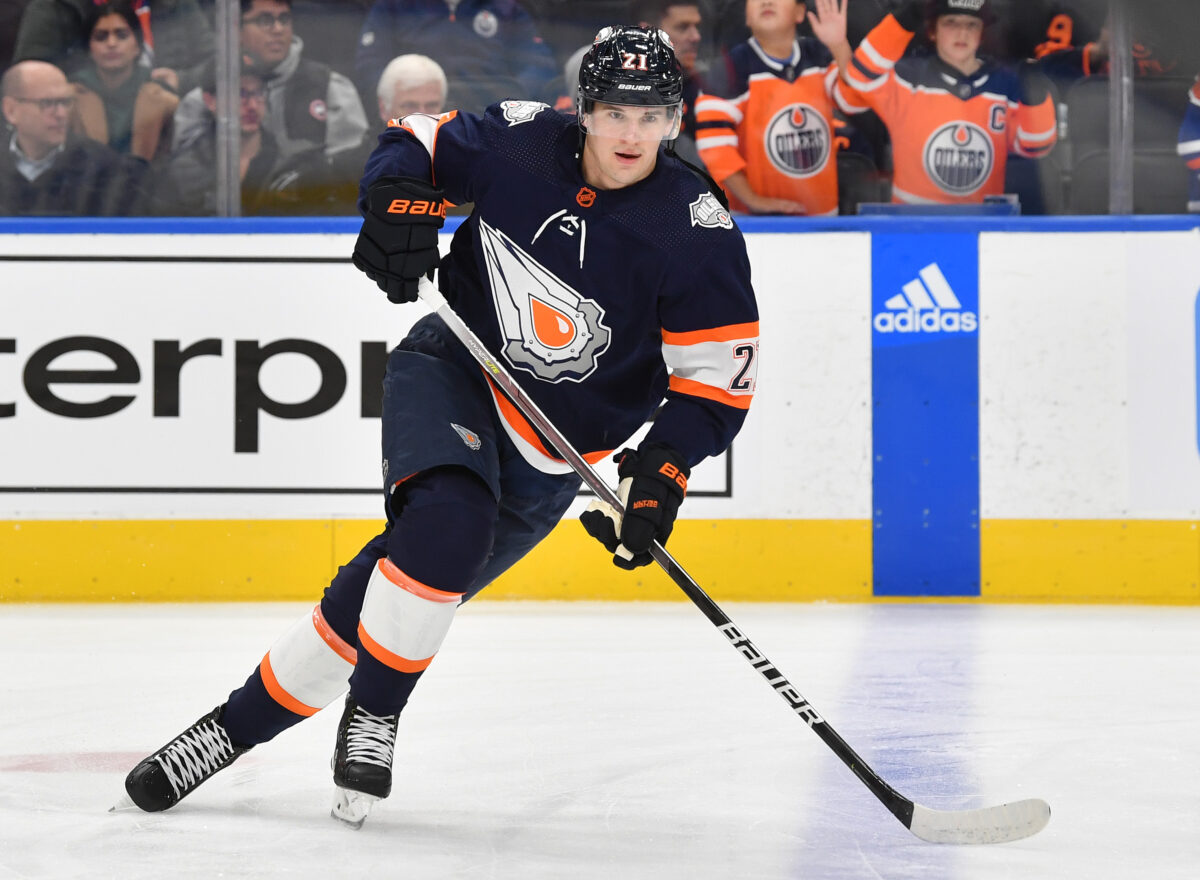 Kostin has already fought twice, tying for the team lead. On Dec. 7 against the Arizona Coyotes, he squared off, ironically, with the player that many felt failed to fulfil the modern-day enforcer role in Edmonton, former Oilers forward Zack Kassian. Kostin most recently dropped the gloves with Brandon Lemieux of the Los Angeles Kings on Jan. 9. If one didn't know better, they might almost think the 23-year-old Russian is spoiling for a fight, and it's been a long time since that can be said of anyone wearing Oilers silks. 
What's more, Kostin has dished out 84 hits in his 29 games. His rate of 16.47 hits per 60 minutes leads the Oilers and ranks 14th in the NHL among players that have appeared in at least half of their team's contests. 
While similar in measurements, the 6-foot-1, 205-pound Janmark hasn't brought that same dimension to the Oilers, but that's never been the 30-year-old Swede's M.O. (Janmark has only 121 penalty minutes in 451 career NHL regular season games), nor has it needed to be in Edmonton. Kostin has provided more than enough of a physical game to fill the void left by Kane. 
Kane's Impending Return
Kane is well ahead of schedule as he looks to return to the Oilers lineup. TSN reported that the 31-year-old forward was set to meet with doctors, as early as Monday (Jan. 16), to gain clearance. His first game back could come against the same opponent as his last outing, the Lightning, who Edmonton hosts on Thursday (Jan. 19). 
In order to activate Kane, the Oilers need to clear $3,487,500 of cap space, which likely means waiving at least one player currently on their roster. There are a number of possible candidates, but it surely won't be Janmark or Kostin. Over the duration of Kane's recovery, the pair has gone from not even being in the NHL to being too important to leave out of Edmonton's lineup. And in a season where a number of the team's players have performed below expectations, Janmark and especially Kostin are a big reason the Oilers are in a playoff position as they take on the Minnesota Wild at Rogers Place on Tuesday (Jan. 17).