Last year was the year of Rasmus Ristolainen, as he upset host nation Sweden with an overtime goal in the gold medal game. Could another Buffalo Sabres player rise to the occasion at this year's World Junior Championship? Given the organization's wealth of talented prospects and recent history, the answer to that question is a resounding yes.
Sabres Shined in Sweden
During last year's WJC tournament in Malmö, Sweden, the Sabres prospects shined. Ristolainen and  Nikita Zadorov were the two defensemen named to the 2014 World Juniors all-star team. Zadorov lead all defenseman with four goals, including two big power-play goals to lead Russia past the United States in the quarterfinals. Playing with Zadorov for team Russia was forward Mikhail Grigorenko. Grigorenko tallied three assists and five goals, including a goal against Canada to lead Russia to the bronze medal.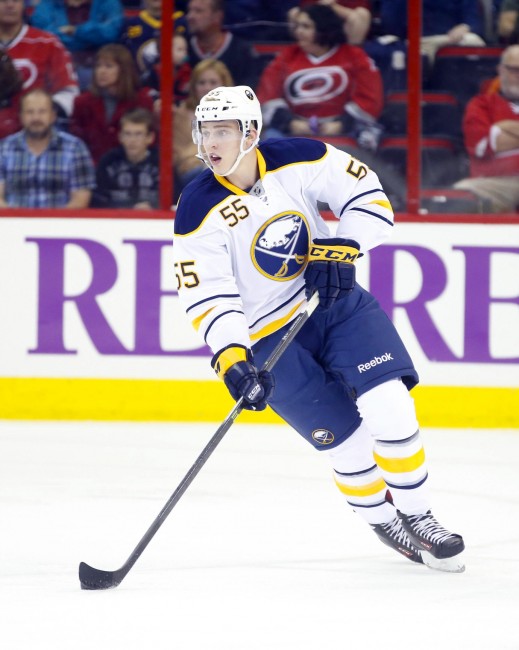 The common theme among these three players is that they each got a taste of the NHL prior to playing in the tournament. It was clear to see that Ristolainen, Zadorov and Grigorenko were men playing among boys. All the players elected to WJC rosters are talented, but there is no substitute for experience.
Sabres Selected to 2015 World Juniors
A number of Sabres have been selected to attend World Junior campaigns prior to the 2015 tournament. J.T. Compher and Hudson Fasching will be joining Team USA, while Sam Reinhart and Nicholas Bapiste will be joining Team Canada. Additionally, four other Sabres were selected to join their respective country's camp: Zadorov (Russia), Victor Olofsson (Sweden), Johan Johannson (Sweden) and  Vaclav Karabacek (Czech Republic).
Both Zadorov (assuming the Sabres allow him to participate) and Reinhart will be returning after turning in excellent performances at last year's World Juniors in Malmö. While much of the attention will be centered on Connor McDavid, look for Reinhart to have the biggest impact for Team Canada. Not only does he have the year of World Junior experience under his belt (as does McDavid), he's gotten the not so often had opportunity of playing in the NHL while still being eligible for and given the chance to play in the World Junior tournament.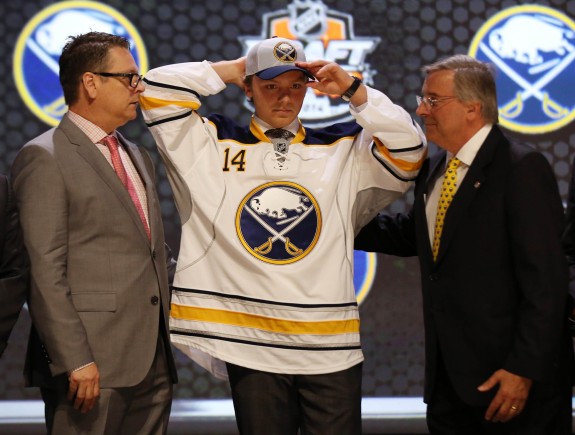 After his nine games with the Sabres, Reinhart was returned to the junior ranks and he hasn't lost a beat. He started right where he left off, tallying 27 points (8 goals, 17 assists) in 14 games for the Kootenay Ice. All signs point to him having an exceptional World Junior run this year. Look for him to be involved with everything Canada does: winning key faceoffs, leading the powerplay, creating difference-making plays with his high hockey IQ, while generally making his teammates better.
His teammate in Buffalo Zadorov may be in line for an even bigger tournament. Zadorov has not only played in the NHL and World Junior tournament (turning in an all-star appearance as previously stated), he's done both very well. He's appeared in 27 NHL games and this season, has really blossomed. He's proven that he belongs in the Show, forming one of the best young defensive tandems with his partner Ristolainen.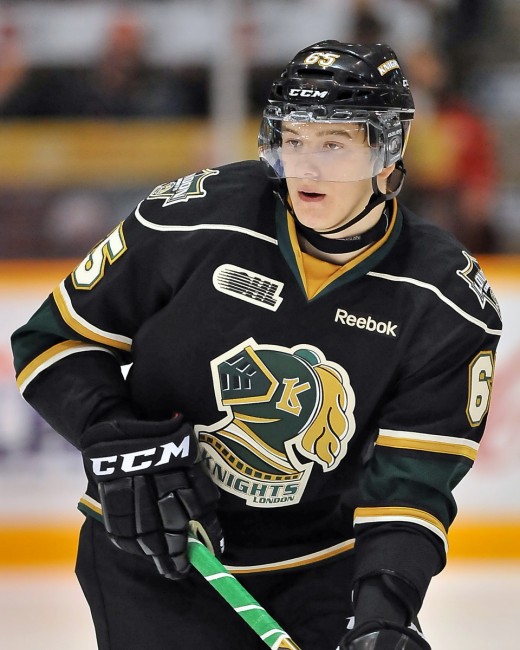 With his 6'5″ 236 pound frame, he'll truly be a man among boys. Look for his size, speed, physicality and scoring touch to pay huge dividends for Russia. He'll be too much for the opposition to handle and should be expected to log a ton of minutes.
Both Reinhart and Zadorov are primed for success at this year's World Junior championship in Montreal and Toronto because of their experience. And just maybe, another Sabres prospect will rise as a national hero on the game's biggest annual stage.
As an American based in Amsterdam, Joe provides a unique hockey insight, bringing a global perspective to the game. Joe has several years of experience covering the game on both a domestic and international level, including being credentialed for multiple World and World Junior Championships.