It has now been one week since the Montreal Canadiens traded Alex Galchenyuk for Max Domi. Galchenyuk, drafted third overall by the Habs in 2012, was supposed to be the long-awaited solution for the organization's never-ending search for a franchise center. Nearly six years to the day after drafting Galchenyuk, the Habs finally gave up on him.
Yesterday, the Habs once again were drafting third overall, and once again they drafted who they hope will be the long-awaited solution for that elusive franchise center, Jesperi Kotkaniemi. While the story so far sounds eerily similar, Habs fans can only hope that history doesn't repeat itself with the exact same ending.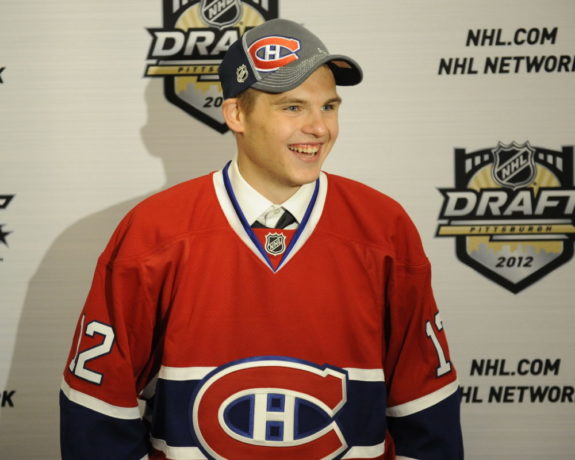 Where Did It Go Wrong with Galchenyuk?
Galchenyuk was supposed to be the Habs' long-term solution as their franchise center. He showed good promise, with 27 points in 48 games as an 18-year-old rookie during the lockout-shortened 2012-13 season. In 2015-16, a then 21-year-old Galchenyuk scored 30 goals, finishing the season very strong after having finally been moved to center.
Despite his productivity during his stints at center, former Habs coach Michel Therrien would always move him back to the wing, citing his poor defensive awareness. During Galchenyuk's early years, the Habs more often than not had him playing as a winger, preferring David Desharnais and Tomas Plekanec as the team's top two centers.
Marc Bergevin and Michel Therrien, hired in the Summer of 2012, were both probably caught by surprise by the Habs' successful season in 2012-13, finishing the season as division leaders just one season after finishing 28th overall. Based on that season, the Habs decided to enter win now mode as opposed to pursuing a progressive rebuild.
The player who suffered most from that decision was Galchenyuk. Instead of playing him at center from the onset in order to give him the requisite repetitions to learn the position, the Habs chose to play Desharnais and Plekanec at center. Instead of focusing on developing a future number one center, the Habs chose to keep giving minutes to more experienced but lesser skilled players.
After Bergevin went all in on his "win now" strategy, having traded PK Subban for Shea Weber, Galchenyuk, as one would expect, didn't have the requisite experience to be a center on an experienced contending team, so he remained relegated to a role as a winger. Galchenyuk became growingly disgruntled at never having had a prolonged opportunity at center and was also plagued by some alleged off-ice issues.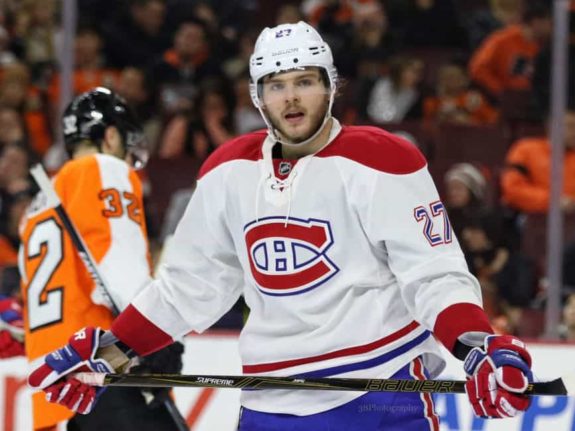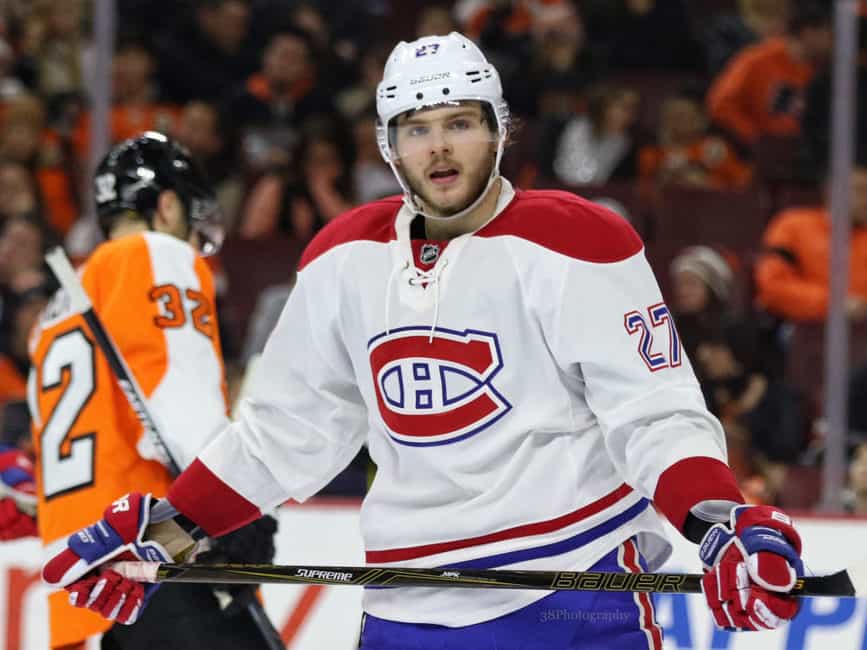 Poor Asset Management
During the 2017-18 season, it was evident that the franchise had given up on Galchenyuk as a center. Despite numerous injuries, and Drouin's ongoing struggles as a center, Galchenyuk never got a single look at center. It was almost as though the franchise didn't want to risk being proven wrong by Galchenyuk should he perform well at the position. The Habs were essentially actively driving down the market value of their formerly prized asset.
It is fine that the Habs no longer believed that Galchenyuk was their long-awaited solution at the number one center position. What isn't fine is that once they decided to move on, they opted to drive down his market value as opposed to trying to elevate his market value.
Unfortunately, from a hockey operations standpoint, the Habs simply haven't been a well-managed business since Geoff Molson and his group have taken over the franchise. Irrespective of the industry, well-managed businesses need to manage their assets properly. If you want to divest an asset, you make it look as good as possible to drive up asset valuation. That idea is often referred to as staging.
In real estate, you stage a home before you put it up for sale. In investment banking, you stage the business to improve the financials before putting up for sale in the market and presenting it to other businesses. In hockey, it's the same idea. Smart franchises stage their assets before divesting them: once they decide they want to trade a player, they try to put the player in a good position to produce in order to drive up that player's market value.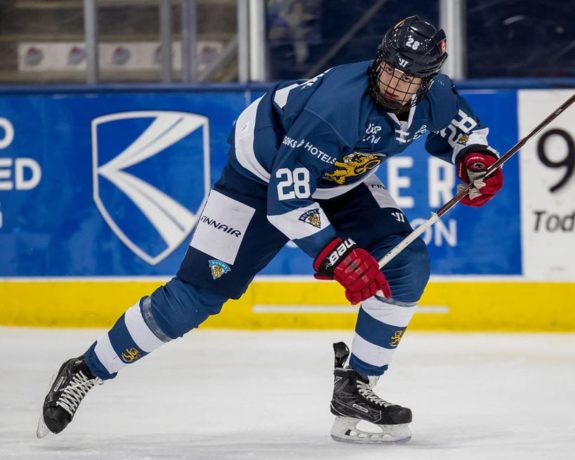 History Repeating Itself?
The good news for Habs fans is that Marc Bergevin has actually already showed glimpses of savvy asset management in the past, divesting himself of Josh Gorges and Brian Gionta before the market perception of their valuation caught up with their actual declining valuation.
Trading Galchenyuk for Domi, a decent player but far less skilled than Galchenyuk, is a very bad "sell low" move. It may very well be a low point in Bergevin's tenure when it comes to asset management, and that's saying a lot considering his recent history of poor asset management (buying high by signing a clearly declining Karl Alzner, buying high by swapping two second-round picks for an alleged playoff performer in Andrew Shaw, etc.).
Despite his mistakes, Bergevin, the general manager whose asset management moves directly led to the Habs finishing 29th overall this past season, seems to have been given the mandate to rebuild or retool (the Habs "plan" is still very unclear) the franchise by Geoff Molson. Six years after drafting Galchenyuk third overall, the Habs again drafted a promising young center with a third overall pick. This time around, Habs fans around the world are hoping that the gentlemen who mismanaged the previous third overall pick don't make the same mistakes handling and developing the franchise's latest prized possession.