When it comes to special teams, we have seen great playoff teams get away with having a bad power play (see the 2011 Stanley Cup winning Boston Bruins), but having a bad penalty kill is nearly impossible to get away with. Winning a Cup with a bad penalty kill is much more difficult than winning with a struggling power play.
As for the San Jose Sharks, their penalty kill saw a steep drop off in 2014-15. The Sharks managed to kill off just 78.5% of opposing power plays, 25th overall in the league, or sixth worst. Two years ago in 2013-14 they were the sixth best short-handed team, finishing with an 84.9% success rate. In 2012-13, they were also strong on the penalty kill, again finishing sixth best with an 85% success rate.
Larry Robinson —–>Bob Boughner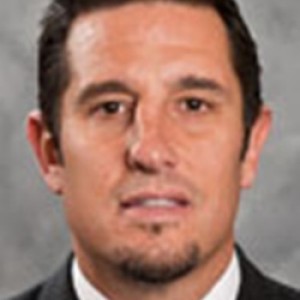 Those terrific penalty killing seasons coincided with the arrival of Larry Robinson behind the bench. Before then, the Sharks were an abysmal 29th in the league in 2011-12. Last year Robinson took a step back and wasn't always behind the bench. This year he is fully transitioned into his role as director of player development. Taking over penalty killing duties behind the bench for new head coach Peter Deboer will be former NHL defenseman Bob Boughner. San Jose's new assistant coach played in 630 NHL games with six different teams. He amassed 10 times more penalty minutes (1, 382) than points (72) in his career. Safe to say he was the furthest thing from a power play quarterback.
Coming off the past four years as head coach of the Windsor Spitfires in the OHL, it is a big question whether or not Boughner can get the Sharks penalty kill back on track. Last season the Spitfires posted a league worst 72.2% penalty kill. In 2013-14 they finished 12th out of 20 teams with a 77% success rate. In 2012-13 they came in 10th with a 79.4% mark. And finally during 2011-12 they were 17th at 77.3%.
Joel Ward & Paul Martin Will Help PK
As a head coach the last few years for Windsor, Boughner can't exactly be considered a penalty kill guru with those performances. The Sharks penalty kill unit is without a doubt the biggest concern facing the team this season. Getting the percentage back into the low 80s could make the difference between playoffs and no playoffs in the ever tight Western Conference. The good news for the Sharks is the two free agent skaters they added in the offseason are quality penalty killers. Paul Martin adds great stick work to the blue line group and Joel Ward is a tough as nails, defensively responsible forward that can be effective on the penalty kill as well.
In fact, Ward led all Capitals forwards last season in goals against while skating short-handed. His 4.08 GA/60 while down a man was actually good enough for 11th in the entire NHL among forwards. First year Shark Ben Smith was also fantastic in this area, finishing sixth in the league. Joe Pavelski was second among Sharks forwards with a 6.41 mark. Logan Couture finished with a 7.75 GF/60, Tommy Wingels ended up at 8.30 and all the way down at the bottom was Patrick Marleau with an abysmal 9.31.
What this shows us is that despite being a quality penalty killer in the past, Marleau should be taken off the penalty kill altogether. With Ward in the fold, he can take over Marleau's short-handed minutes. Furthermore, despite being a top notch penalty killer, the Sharks should limit Pavelski to the third most used forward pair. No. 8 will be playing big minutes at even strength and on the top power play unit.
Given this information, the Sharks should roll out their penalty killing forward pairs in the following fashion: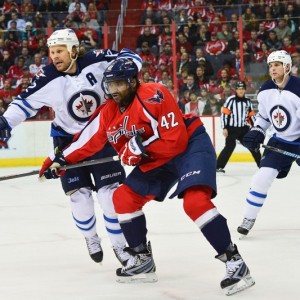 No. 1 Pair: Ward and Smith
Smith is above average in the faceoff circle and both these guys work extremely hard. These are tough guys to play against and their elite penalty killing performances from last season are no joke. Pairing these two together makes the most sense given that they are both newer to the team and can develop chemistry together.
No. 2 Pair: Couture and Wingels
The second most used pair should be Couture and Wingels. These two have often skated together short-handed and often play together at even strength. They read off each other well and are both solid defensive players.
No. 3 Pair: Pavelski and Goodrow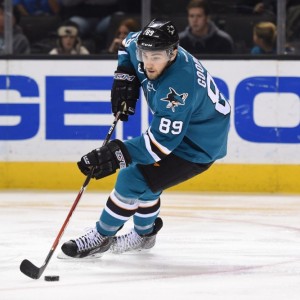 Finally, the third pair makes the most sense as Pavelski with Barclay Goodrow. The latter is a young player who chipped in briefly on the penalty kill last season. Strong on his skates, and a big body, Goodrow would be a nice short-handed complement to the smaller Pavelski. Goodrow also brings good speed to the table for potential odd man breaks the other way.
Overall Outlook:
Going with these three as the top penalty killing forward pairs makes a lot of sense. While Ward will likely play top line even strength minutes, he likely won't be skating on the top power play unit. Therefore his minutes won't be as high as other top caliber forwards. The big benefit with these pairs is that they keep Marleau and Joe Thornton fresh. Furthermore limiting Pavelski's short-handed minutes will also help keep him from being overtaxed. None of these guys are defensive liabilities but they are much more valuable at even strength and on the power play. Given that the Sharks should be able to feature a strong penalty kill with guys like Ward, Smith and Goodrow up front, it makes perfect sense to give the high-end talent guys a break when short-handed.
While Boughner's lack of a strong penalty kill with Windsor is a bit concerning, with Vlasic, Martin, Braun, Burns, Ward, Smith, Pavelski and Couture killing penalties, I'm optimistic about a bounce back year from the Sharks penalty kill.