His on-ice antics are well-documented. From his game-winning celebrations with goaltender Carey Price to his animated vocalization of emotions, P.K. Subban has been highly criticized throughout his playing career.
Prior to the shortened season in 2012-13, Subban and the Canadiens were involved in a contract holdout lasting roughly two weeks. Subban wanted a long-term, higher-salaried deal while Montreal was offering him a shorter bridge contract.
In the end, Subban signed a two-year deal with the Habs worth $5.75-million – a steal for an offensive defenceman with his skill set. While Subban was surely worth more by NHL standards, the defenceman took the pay cut and went on to score 91 points (21g-70a) in 124 regular season games over the two years the contract lasted.
Subban: A Man Worth the Money?
When that deal expired, fans and management knew that it was time for Subban to find himself among the highest paid NHL blue liners. With that, the Canadiens rewarded the then 25-year-old with an eight-year deal worth $72-million.
Still, with the assurance of his contract and the numbers and awards to back it up, Subban remained a target of criticisms from fans. In fact, along with his ability to play in his own end, his exuberance and celebratory tendencies drew the ire of Hockey Night in Canada's Don Cherry and Hall of Famer Doug Gilmour.
"Sometimes a little too flashy for us old-school guys," said Gilmour on TSN Radio 1050 in May 2015 according to Sean Fitz-Gerald. "You'd keep that in the back of your mind and, sooner or later, take a [few] liberties on him."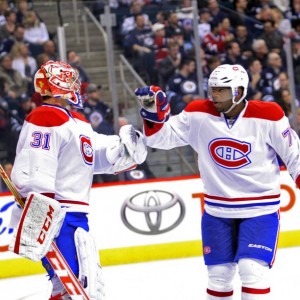 Cherry focused on his goal celebrations and his incessant need for bone-rattling hits that often left the defender out of position. Regardless, Subban's made a name for himself on the ice. While some love the emotionally driven play, others seem to raise their noses to the sky when it comes to the animated Hab defenceman.
But last week, Subban took that image that people have of him on the ice and silenced his critics. For a time, the fierce and animated Canadien stepped away from his everyday role as part of the team's core leadership and showed just how important he is to the community that surrounds him.
P.K. Subban: Hockey Player and Philanthropist
On Wednesday, Subban had the chance to look up at three words that will ultimately change his life and the lives of so many others. The words read: "Atrium P.K. Subban." The venue was the Montreal Children's Hospital – the site of a $10-million donation by Subban and his foundation.
[ALSO: P.K. Subban Makes $10 Million Donation to Children's Hospital]
What was so telling though, was how Subban diverted from his written speech. In front of so many people he shared the news that over the next seven years, he will donate the money and use it to help families of sick children with the financial deficit they may endure – a fund he's calling "P.K.'s Helping Hands."
While many of us look at Subban for the player that he is, there are things that go on behind the scenes and within the community that shape the person that athletes ultimately become. As he mentioned in his announcement, it's the things that he's seen in his short life – the people that he's met – that have taught him to give back to the community.
As Arpon Basu writes for LNH.com, Subban's reasoning for giving so much money came down to one simple question. "Why not?"
It's not often that one individual can make such a difference – that one person can ultimately give that much hope to so many people. But sometimes our idolization and adoration of these players forces us to forget just how human they are. For Subban it comes down to more than how it bounces back on him.
Seeing my name in the atrium gave me goosebumps! It's an honor to be able to partner with #MontrealChildrensHospital. pic.twitter.com/MlG0hS10ny

— P.K. Subban (@PKSubban1) September 16, 2015
"In life I believe you are not defined by what you accomplish, but by what you do for others," Subban said in the Basu piece. "Sometimes I try to think, 'P.K., are you a hockey player or are you just someone who plays hockey?' I just play hockey. Because one day I won't be a hockey player anymore," continued Subban. "I'll just be someone who played hockey. So what do I want people to remember me for other than being a hockey player?"
That's easy. The answer is three words. Atrium P.K. Subban.
The Good, The Bad and Our Perceptions
For us, as viewers of the game, it's easy to form opinions on our favourite or least favourite players. That happens whether we like it to or not. But look at how Subban is perceived on the ice. Some call him too exuberant, while others say that he only has an offensive side for a guy that is supposed to know how to play in his own end.
Now, take a step away from the game. Seven years and $10-million later and Subban has changed his legacy. No longer a hockey player, but someone who plays hockey, Subban not only changed the lives of so many patients and their families to come, but he changed the way fans should look at athletes.
Sure, you're always going to have the 'bad' guys in sports – the NFL's Aldon Smith comes to mind. But for guys like Subban and even the 'party animal' Tyler Seguin, sometimes all it takes is a chance to learn what life offers. Sometimes it's about growing up.
For Subban it was learning from his experiences at the Children's Hospital. It was about giving back to the community that has taken him in – Montreal. And it was about following in the footsteps of a legend in Jean Beliveau.
So the next time you're ready to judge, criticize or provide some kind of commentary on an athlete – take a second to look back on what the player has done over his or her career. So before you deem an athlete good, bad or not worth cheering for – remember that we shouldn't be so quick to come up with our perceptions as fans of sport.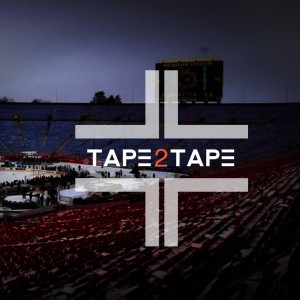 Have some thoughts about this week's column, let me know on Twitter at @AndrewGForbes or @Tape2TapeTHW.
Tape2Tape is a column looking at some of the biggest stories from around the world of hockey. Discussing different topics, it focuses on delivering some opinion to hockey's biggest fans. Whether you agree or disagree, writer Andrew Forbes would love to hear what you have to say.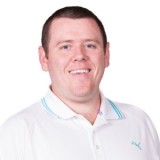 Andrew is in his 8th year reporting for The Hockey Writers covering the Toronto Maple Leafs. He began his broadcasting with CBC's Hockey Night in Canada team as well as being part of their coverage of the 2014 Winter Olympic Games in Sochi. He's the former play-by-play voice of the London Jr. Knights for Rogers TV and currently hosts the Sticks in the 6ix podcast. You can follow him on Twitter at @AndrewGForbes.