The window to win for any NHL team isn't terribly long. Thanks to the NHL salary cap, the way contracts are structured, and with the development curve or top prospects coming out of the NHL Entry Draft, parity in the NHL is better than it's ever been, so franchises need to be savvy when it comes to making trades and signing players if they want to stay near the top of the standings season after season. For the Oilers, that window opened up wide last season and the organization is hoping to keep it open as long as possible, especially as Connor McDavid and Leon Draisaitl play out the final few years of their current contracts.
Related: NHL Rumors: Senators, Flyers, Oilers, Maple Leafs
For McDavid and Draisaitl, there's no doubt they'll be a part of this season during the club's most competitive seasons (hopefully longer). The same can likely be said for Ryan Nugent-Hopkins, Evander Kane, Zach Hyman, Darnell Nurse, Mattias Ekholm, and Stuart Skinner. But, there are other players on this team who might not get the opportunity to win with this core group while the window is open. In fact, this season might be the last for a few current roster members.
---
Latest News & Highlights
---
Let's take a look at the most likely Oilers to depart when this season is done:
Devin Shore Has Been a Soldier
As useful as Devin Shore has been in the role he's been asked to fill, the writing is on the wall based on how often the forward is used when the Oilers have depth. The forward has played in 43 games this season and while he fits in the category of "cheap players" Holland says he wants needs to sign, the GM will likely reserve those spots for players who will play more of a full-time role going forward.
Shore is a pending UFA who has been up and down from the Oilers to the Bakersfield Condors. This run in Edmonton is likely his last, simply because the Oilers will prioritize filling other holes. Shore is a solider, but his lone goal on the season isn't enough to warrant another extension. When insiders and analysts talk about line chemistry, Shore is rarely in the conversation. He's useful, but he's not essential.
Nick Bjugstad Will Be Too Expensive
There is a chance that the newly-acquired Nick Bjugstad could fall in love with the Oilers (he's already said how much he likes Edmonton) and look for an extension in the summer. A pending UFA, he was brought in as a rental from the Arizona Coyotes at a cost of $450K thanks to salary retention that was part of the trade. There's no chance he re-signs for anything close to that this offseason, thus he's likely in a one-and-done situation with the Oilers.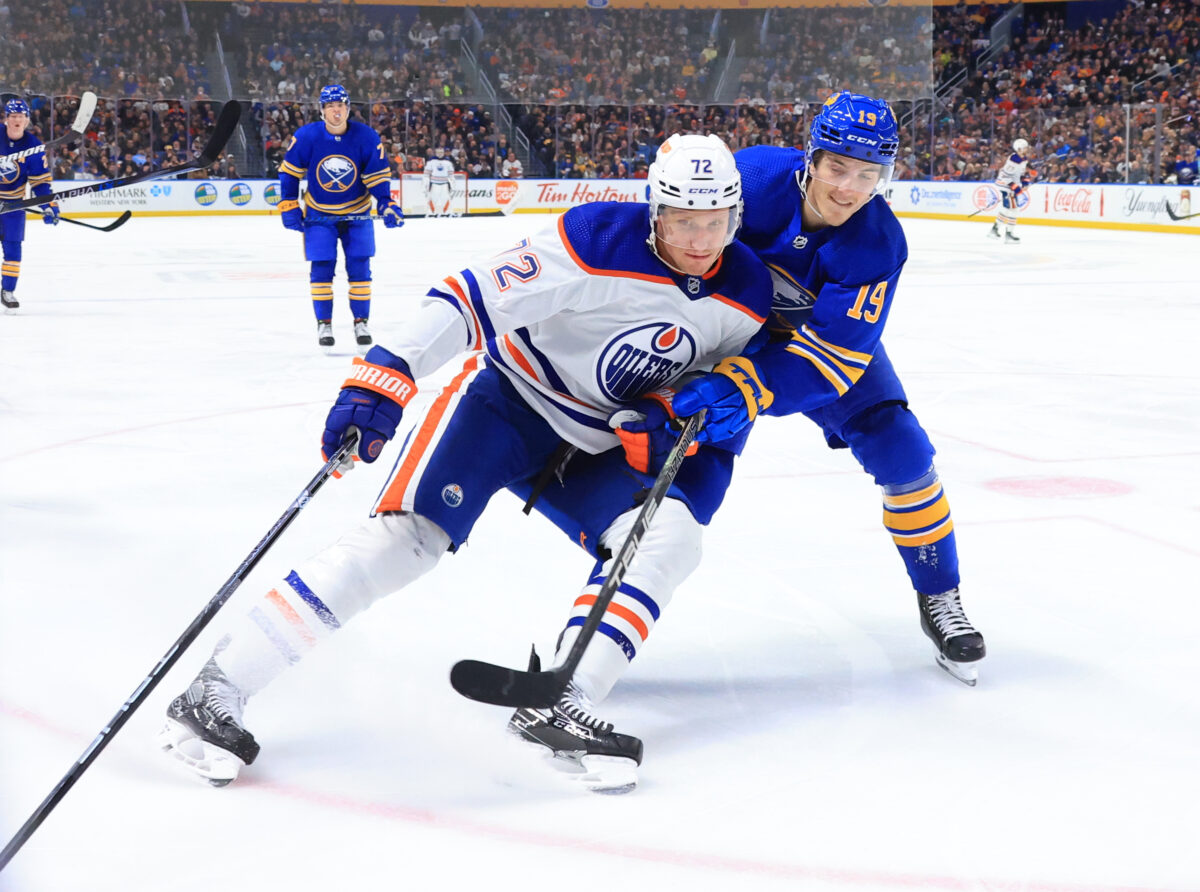 Bjugstad has 16 goals and 27 points on the season. He could score close to 20 by the time the campaign is done and if that happens, he's a $2 – $3 million player on the open market. The Oilers won't go there with him, especially knowing he's a depth center, ideally in a third or fourth-line role. The more he produces on the Oilers, the more he'll attract interested parties as a UFA. And, because this is his 11th season in the NHL, he knows that opportunities to cash in on productive seasons don't come around all that often.
The only way the Oilers hang onto Bjugstad is if he turns down other opportunities for the chance to win a Stanley Cup in Edmonton. It's possible, but it seems rather far-fetched to assume he'll do so.
Ryan Murray Never Got a Chance
Ryan Murray was brought in as a depth guy who could play in the six or seven holes on the Oilers' blue line, but injuries and the progression of young talents like Philip Broberg, Vincent Deharnais, and Marks Niemelainen filled them and made Murray an afterthought. He played in all of 13 games for Edmonton this season and in at least half of those, he looked like a fish out of water.
On some nights he was steady. Others, he was a trainwreck. Injuries and inconsistencies mean he won't be back and as a pending UFA with next-to-no offensive production in the last three seasons of NHL action, there's a solid chance he doesn't get another NHL opportunity. This was a player the Oilers took a flyer on and it simply didn't pan out. That sort of thing happens, but smart organizations don't let it happen twice with the same player.