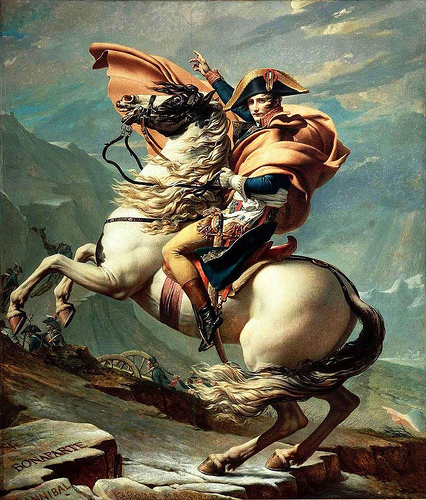 "Never interrupt an enemy while he is making a mistake"  Napoleon Bonaparte
Oh, Napoleon.  So wise in the ways of war, but have you any wisdom regarding friendship? We, in Detroit, have a friend whose recent history is tainted.  Do we interrupt this friend while he is making a mistake?  Are we duty-bound to discipline this friend? Do we simply hope that he learns from his mistakes? You are a master tactician, dear emperor; an expert in the utilization of friends and the annihilation of foes.  Answer me!
The "friend", in this case, is the Red Wings' management and the "mistake" is its claim that "few if any superstars" exist among the prospects.  This is an odd claim given the evidence to the contrary and makes one wonder if the management is employing a Napoleonic tactic of its own.
Observe…
Tomas Tatar (Calder Cup Playoffs MVP)
Gustav Nyquist
Tomas Jurco
Martin Frk
Teemu Pulkkinen
Calle Jarnkrok
Only an extreme cynic, or a euro-hating bumpkin, can immediately mumble "not superstars" after watching these videos.  The cautiousness of men like Ken Holland and Jim Devellano is well documented, but there is no reason to think that these men are cynics.  So why the cynical language?
Red Wings fans are devout students of the game, not imbeciles.  Look at the comments section for each clip.  "Most impressive" has been the general reaction to these young men in the fan community.  The front office, however, and some in the media, have had a different reaction.  This raises several questions:  Are we (the fans) mistaken? Is the front office mistaken? Or, and most importantly, is this a tactic employed by a savvy group of team-builders?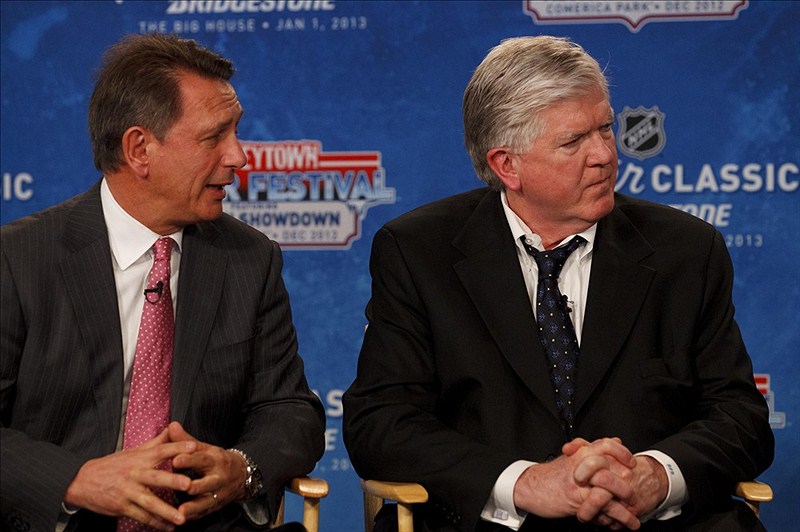 While the recent acquisitions of Daniel Alfredsson and Stephen Weiss strengthened the team, and faith in the management, Detroit has achieved little on the ice since the nightmare of the 2009 Stanley Cup Finals.  The management secured a perception of infallibility because of past achievements.  Until this month's signings, the management, and again, some in the media, displayed a downside to this perceived infallibility:  the managers were immune to criticism.  Their jobs were more than safe.
The fans were being told, tacitly, to "have faith because of the past."
Our response:  "We have won nothing since 2009. Setting the record for home-wins in a row was pleasant, but corrupted because of shootouts."
In other words, our trust was shaken.
Let's, for the sake of optimism, assume two things: Detroit's management is still a savvy group of team-builders and the "no superstars" line is a tactic.  The tactic is designed to get the prospects to think, "f*** that…I AM going to be an NHL superstar."  If this is the case, then I say "bravo" to Holland Incorporated.  Star-caliber players need to be challenged not just by opponents, but by their teammates, coaches and managers alike.  The players featured in the videos above seem to want for nothing regarding confidence.
Take Tomas Tatar's showmanship (34:50)
An in-house challenge to this machismo could be healthy.
Men who achieve great things do not do so without encountering the wisdom of great men from the past.  It's reasonable to assume that Detroit's managers have quote-books in their homes where Napoleon's wisdom can be found.
The principle of Occam's Razor states that all things being equal, the simplest answer is often the correct one.  If we apply Occam's Razor to the situation I have been discussing here, then the situation is clear: Detroit possesses no superstars in the amateur and minor ranks.
But all things are NOT equal in this situation.  As we have seen, the management's recent history is muddled, and while will does beat skill, chance is God in hockey.  Who knew Pavel Datsyuk and Henrik Zetterberg would be superstars when they were twenty-one? Nobody.
So, Napoleon.  I believe I have answered my own question since you are unable to answer it.  Watching and waiting is not a specialty of warlords, but maybe that's what you should have done before attacking Russia, you bungling, Bilbo-ish, Basque-killing bastard.  And that is what we in Detroit must do, unexciting as it is…
Watch and wait.