In recent years, July 1 was a day that teams would spend an exorbitant amount of money to bring in the best players available. That was even the case in years when the free agent contingent wasn't that strong (David Clarkson ring any bells?).
This year, things changed. Teams actually seemed to be smart with their money and as a result, clear losers were fewer than recent years.
Of course, there were teams that stayed quiet. They will not be considered losers for not doing anything.
Winners
Pittsburgh Penguins
The Penguins were finally able to find an elite winger to play alongside one of their elite centers. Whether Kessel plays with Sidney Crosby or Evgeni Malkin, you can bet that the odds of him finally reaching the 40-goal plateau have gone up. Kessel gets a chance to play his game out of the spotlight which could do marvels for his career.
The Penguins didn't make any signings, however, they didn't really need to with the move they made.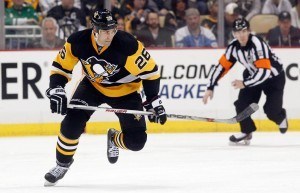 Toronto Maple Leafs
Whether or not you believe the Leafs got enough in return for Kessel, the deal had to be made. Picking up the future pieces they did and a player in Nick Spaling that only has a year left on his contract is pretty good as they can flip him at the deadline for another future asset.
As far as free agents, they signed Matt Hunwick, P.A. Parenteau, Marc Arcobello and Daniel Winnik. They also re-upped Richard Panik. The most important thing with all those contracts is that they are short-term deals. With the exception of Hunwick and Winnik, who signed two-year deals, all of the deals are for only one-year. That's really good when you're in a rebuild and need players to serve as a transition to their future.
Detroit Red Wings
They only made two signings but they were pretty good ones. Mike Green gives them a top defenseman that can take some of the pressure off of Niklas Kronwall. His contract isn't all that bad either. He might have a $6 million cap hit, but they were able to get the term down to three years.
The other signing was that of Brad Richards. He was signed to a one-year deal for $3 million dollars. Coming off of a Stanley Cup with the Chicago Blackhawks, he is just the latest veteran brought to Detroit to get further into the playoffs in the line of Mike Modano and Daniel Alfredsson.
Boston Bruins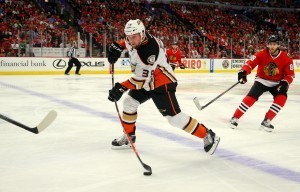 With all the moves that the Bruins have made, it was pretty surprising that they were the team that landed Matt Beleskey. What's more surprising is that they got him signed to a deal with a cap hit of $3.8 million. It was a five-year deal so the whole idea of a rebuild in Boston should be out the window by now. Even at a smaller cap hit than expected, he will still be under pressure to prove that his strong playoffs wasn't a fluke.
Losers
New York Rangers
The Rangers made a bunch of small moves on the opening day of free agency. The brought back Raphael Diaz after he spent last season with the Calgary Flames. They also signed Viktor Stalberg, formerly of the Nashville Predators. For a team that's looking to take the next step, those really aren't the type of moves that inspire success.
Ottawa Senators
Eric O'Dell. Zach Stortini. Mike Kostka.
Sounds like a great haul to me. When all your signings are two-way contracts, it doesn't exactly look like the Senators are taking the next step.
Colorado Avalanche
The Avalanche needed defenseman. In that way, signing Francois Beauchemin is a great move for them. However, at his age, a three-year contract might be a little too long. The Stephane Robidas signing last season should have been a warning.