Round two is officially set, with the most highly anticipated matchup kicking off Friday evening. That would be the Winnipeg Jets versus the Nashville Predators, the top two teams in the Central and the NHL.
Both teams are evenly matched up and down the roster as we've looked at previously. While anything can happen in the playoffs, the winner of this series will likely win the Stanley Cup – they are just that good.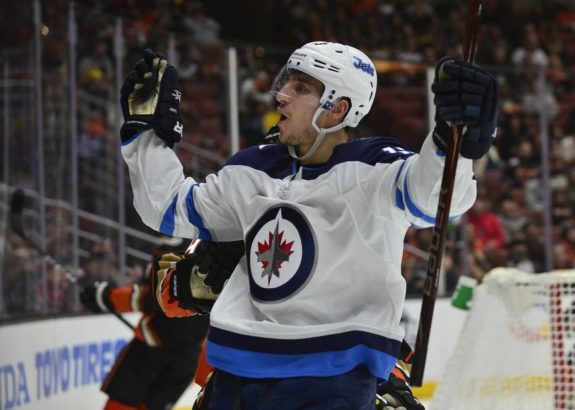 So when two heavyweights like the Jets and Predators collide, the winner is the one who gets everything just right, from the top to the bottom of the lineup. There are a number of things that have to go well for a team to win.
The Winnipeg Jets, who went 2-3 against the Predators during the regular season, will win the series if…
Hellebuyck Steals Games
As good as the Jets are, they can't always be great. It's impossible for an NHL team to be perfect, which is who no one has ever gone 82-0 then swept all four series en route to a Stanley Cup. Like everyone else, players have off days and the Jets are not an exception.
This isn't saying that they will for sure have an off game during the series, but history usually shows that every team has at least one bad game during a series. For the Jets, Game 3 versus the Wild was that game, a 6-2 defeat which they followed up with 120 minutes of shutout hockey.
The good news is that, when the forwards or defence are having a bad game, the Jets have often had Hellebuyck right behind them, holding the team up. Against an incredible team like Nashville, the Jets will need their netminder to make crucial saves and maybe even steal them a game or two, particularly when they have to travel to Nashville.
They Get Depth Scoring
It's a very good bet that the trio of Mark Scheifele, Blake Wheeler, and Kyle Connor will have a good chunk of points by the end of the series. Patrik Laine will likely score as well, or will at least pull defenders towards him so others have a chance to score.
Besides being a better offensive team then Colorado. Winnipeg is gonna test Nashville's entire line up. Jets have depth & scoring through their line up. The defensive matchups for the Preds will be interesting to see. #StanleyCup

— Jerry Da Ponte (@JerryDaponte) April 23, 2018
But Nashville can roll four lines game in and game out. The Jets have been lauded for their forward depth, and they will need to rely on it not just for defence, but also for scoring.
The good news is that they have already succeeded this postseason. The only regular without a point last series was Adam Lowry, who managed to shut down the Wild's top line.
If the Jets want to advance, they will need scoring from all four lines in every single game.
They Stop Getting Injured
The Predators enter the series at basically full health, with no major injuries to key players. It's been that way all season, with just 132 man-games lost to injury, with their goaltenders not missing a single game.
The Jets…well, it's a different story. They have lost significant players for long stretches all season, including Jacob Trouba, Mark Scheifele, Dustin Byfuglien, and Adam Lowry. Unfortunately, that's not a complete list, with another six regular skaters missing at least some time. In total, the Jets lost 282 man-games to injury.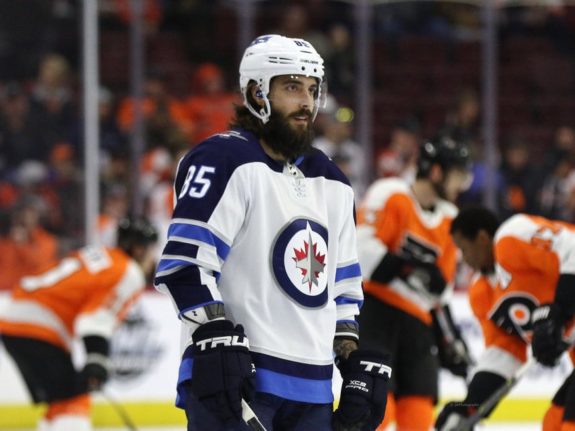 And while they haven't been dropping like flies during the playoffs, it certainly hasn't gotten much better. Mathieu Perreault got knocked out in Game 1, forcing Jack Roslovic to fill in (which, if we're being honest, wasn't actually a bad thing). Toby Enstrom has still not returned, and Tyler Myers missed a game because of injury but was able to return.
Heading into the second round, both Nikolaj Ehlers and Patrik Laine have missed practice with what Paul Maurice refers to as 'malaise.' It was the first full practice Laine missed all season.
A healthy Jets team is basically unstoppable, but it's also a very rare sight and one Winnipeg will need if they want a shot at the Stanley Cup.
They Stay Out of Penalty Trouble
During the playoffs, the Jets averaged 12 minutes of penalties per game. The Predators averaged 9:39.  During the regular season, the Predators averaged 11:19, while the Jets bucked their annual trend of taking too many penalties, only averaging 8:30 per game.
Yes, the playoffs are much rougher than the regular season, but in a league where refs forget that they own whistles when the postseason comes, 12 minutes of penalties a game is way too much.
The good news for the Jets is that the Preds have struggled, riding a 15.8 percent power play. The bad news is that the Jets have only killed off 76.9 percent of their penalties.
While a large portion of postseason games are played 5-on-5, the turning point can come on the man advantage. The Jets cannot give the Predators any hope if they want to win the series.
They Play Well
This is obvious. The Winnipeg Jets need to play Winnipeg Jets hockey. Quick passes, fast skating, blistering shots, and solid hits. The Predators are a difficult team, which is why they finished first in the league. But the Jets were second, and the players know it. They have a great team. Now it's time to prove it.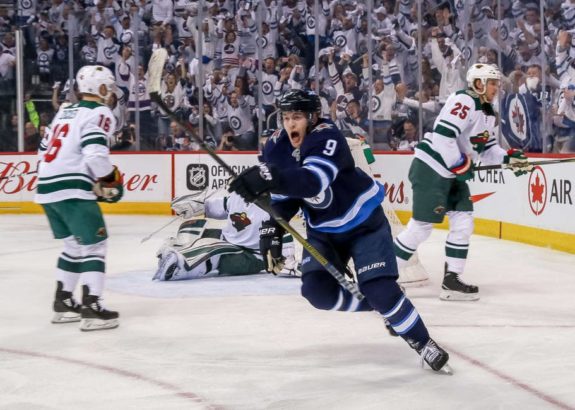 Bonus prediction: Yes, I'm a Winnipeg Jets writer and an unashamed Jets fan. Picking Winnipeg to win is my obvious answer. So I'll be a bit more specific. The Jets will win in six games, stealing the first in Nashville then going undefeated at home. Laine will score two goals in a game twice. Hellebuyck will record another shutout.