For the first time since 2010 when hosted in Saskatoon and Regina, a World Junior Championship (WJC) host city is not an NHL or professional hockey town. In 2023, Halifax and Moncton are sharing the tournament and, as of the end of the round-robin phase, it has been a rousing success.
Hockey Canada and the IIHF get together to deliver a profitable product and a part of that is ticket sales, so having large venues makes sense on paper. But in recent years, there have been risks associated with playing in the larger centers. When it is held in cities where junior hockey reigns supreme, the cities and local businesses are more welcoming, the fans are more receptive, and the tournament is improved by that interaction. All in all, the IIHF holding these tournaments in cities that host Canadian Hockey League (CHL) teams is better for the sport and its bottom line.
Hockey Tradition 
Junior hockey has a long tradition in Canada. Small to medium towns across the nation have been competing for decades against each other and building up the grassroots of hockey. Towns like Sudbury Ontario have one of the most storied arenas in the Ontario Hockey League (OHL) with unique traditions that span decades. Such as "the wolf on a wire" that roars to center ice after every Sudbury goal. These quirky stories litter the junior hockey world and would add far more character to an event than an NHL team hanging a division championship banner.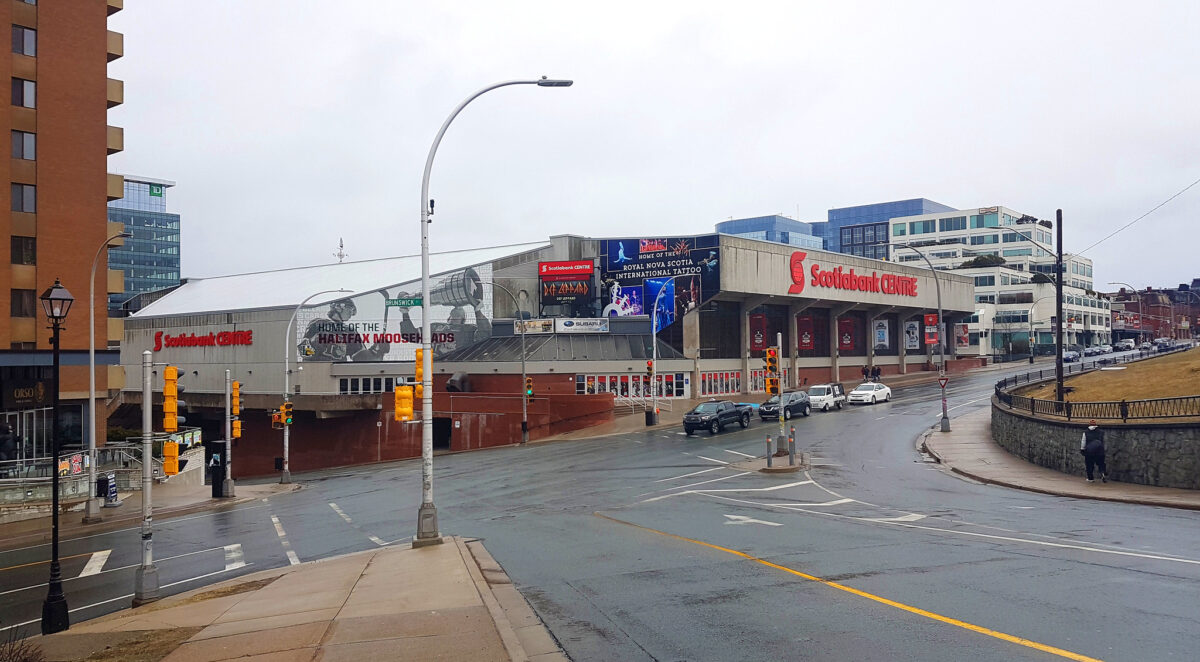 Over the years, the World Juniors has been built into a must-watch event over the Christmas and New Year's holidays on television and has become a prized commodity for TSN. Over the last 30 years, families have developed Christmas traditions where they gather, flip on the TV and watch Canada in their quest to win gold and prove once again that they are the world's pre-eminent hockey power. 
Big City, Big Gamble 
As mentioned, big centers have larger venues, usually some that host NHL teams providing organizers with arenas that hold 18,000 seats or more. Net proceeds from the event are shared between Hockey Canada, Hockey Canada members (provincial hockey boards), the CHL, and the IIHF. So, on paper, a big city should mean massive sales from tickets alone helping that bottom line.
Related: WJC 3 Up, 3 Down: Canada vs Sweden
---
Latest News & Highlights
---
The 2022 WJC was set to be played in Dec. 2021 in Edmonton (which also hosted the 2021 WJC). However, COVID-19 shut down the tournament after only two games were played and forced the rescheduling to August 2022. Even before this major change, attendance in Edmonton was lower than expected with tickets still available for walk-up sales. Then in Aug. 2022, the average attendance for the tournament's 20 preliminary-round matches was a disappointing 1,319.
The IIHF blames high ticket prices for low attendance with seats in the lower levels ranging from $160 to $476 per seat, per game. This aggravates the cost issue as Hockey Canada sells tickets as a package that encompasses every game in the tournament for each seat, making the cost for a pair of seats affordable only to the wealthy or to businesses. 
Economic Impacts 
While the profits for the hockey management groups are one thing, another aspect is economic spinoffs. For a large center, such as Edmonton, Montreal, or Vancouver, the economic impact of a two-week event is negligible, as they are already filled with tourists spending their hard-earned money. Also, the WJC would need to compete with other major shows, events, and local traditions for the entertainment dollar. Cities with NHL teams are accustomed to watching players like Connor McDavid. Those fans would be less likely to get excited about the WJC because they regularly watch a highly polished, professional game, played by the world's best players. 
The fans' spending in bars, restaurants, and hotels would also be negligible in an NHL city. Because hosting the event would mean that the local NHL club would need to schedule a long road trip. It would mean that the money hockey fans were spending for NHL events over that time frame is still being spent anyway.
"I think that there's an opportunity to look at hockey in a new way and I think there's no better place than here in Maritime Canada"

Halifax Mayor Mike Savage
The economic spinoffs for Halifax and Moncton also provide a major boost to the local economy, as more people are visiting, and hotels, restaurants, bars, and local tourist attractions are full. 
Smaller Towns, Bigger Gains 
In a smaller market such as Moncton or Halifax, these events immediately become the top billing. These are the best junior hockey players in the world arriving to compete, like 2023 top prospect Connor Bedard. In a junior hockey city that means a major jump in the quality of play and the attention of hockey fans.  
"This is awesome! The support is there because we already support the Mooseheads and it's an awesome market for it. When you play Montreal, it's an NHL city and the fans there expect a higher style of hockey"

– Bernard Gagnon, Halifax Mooseheads season ticket holder 
In Halifax, seat prices ranged from $60 to $90 per game, which makes it far more affordable for the target audience, families. The children in these families idolize the local junior hockey team's players and love to support them even when they play for other nations. The cost of a package for the tournament in Halifax and Moncton was far more affordable than the ones in Edmonton, coming in at just under $1500 for every game held in each city.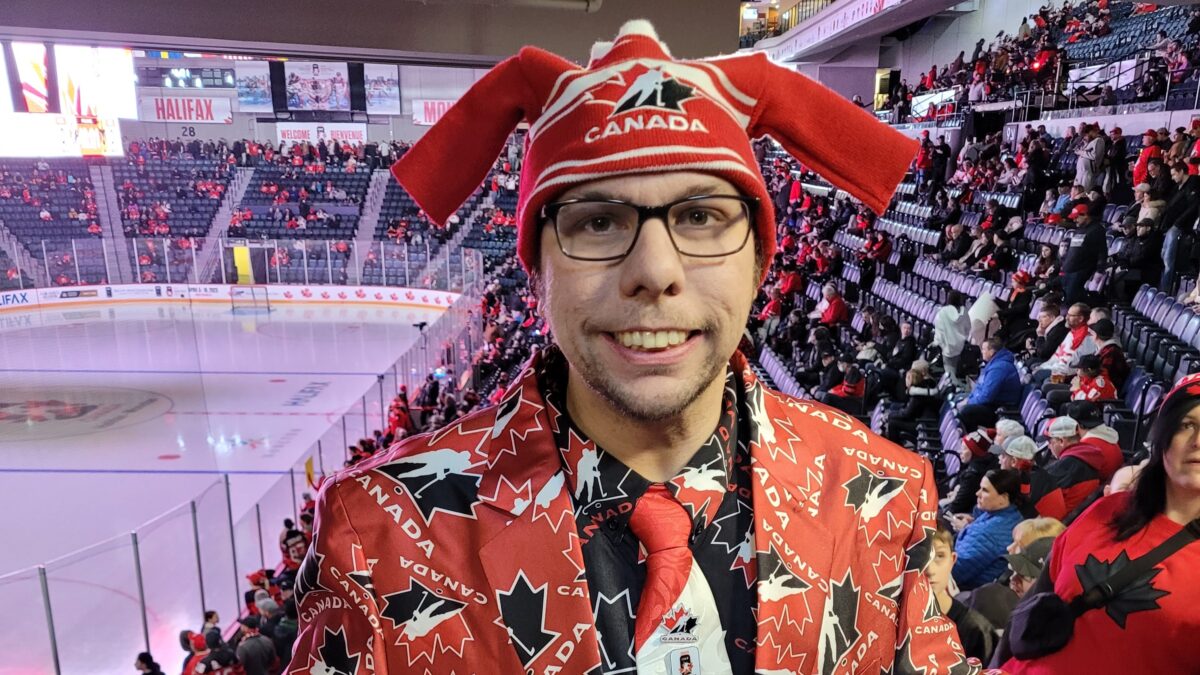 With far more children allowed at the games, the enthusiasm of the fans is also much higher. With added enthusiasm, a smaller, more intimate building also means the atmosphere and the noise are amplified.
This is crazy. The Austria game, when they score their first goal of the tournament, I thought Canada scored. It was awesome. The support is there 

Steve Devost, Halifax Mooseheads season ticket holder and Canada super fan
It also makes for better television, increasing the value of the franchise for the IIHF and Hockey Canada in selling their broadcast rights. More importantly, it helps to grow the game at the grassroots level, which should be the main goal and not to just maximize profits. In junior hockey cities there are strong hockey traditions, with true ties to junior hockey. This provides an opportunity to increase the value of the product. Halifax and Moncton in 2023 have shown that they can provide the economic benefits all parties are in search of. It also gives Hockey Canada an opportunity to showcase itself and the game in a more wholesome light, one that provides inclusivity and could help to rehabilitate its tarnished image.
---
---