The Montreal Canadiens have six prospects playing at the 2023 World Junior Championship (WJC). After a slow start for some of them, all six have been contributing and helping their teams succeed at this year's tournament. Starting in the medal rounds, Owen Beck will join the Canadian team, making a total of seven prospects, but since he has yet to play, he is not included in this article. Here is a look at how Montreal's prospects are fairing at the WJC so far.
Vinzenz Rohrer – Austria
Vinzenz Rohrer is a third-round pick in the 2022 Draft by the Canadiens and the only drafted player on the Austrian roster. He was held out of the first game due to an illness but has been the best player on the team since. Statistically, there is not much to look at, as Austria only scored two goals in the round-robin in their last game against Germany, but Rohrer got an assist on one of those goals. However, his play can't be summed up in just goals and points.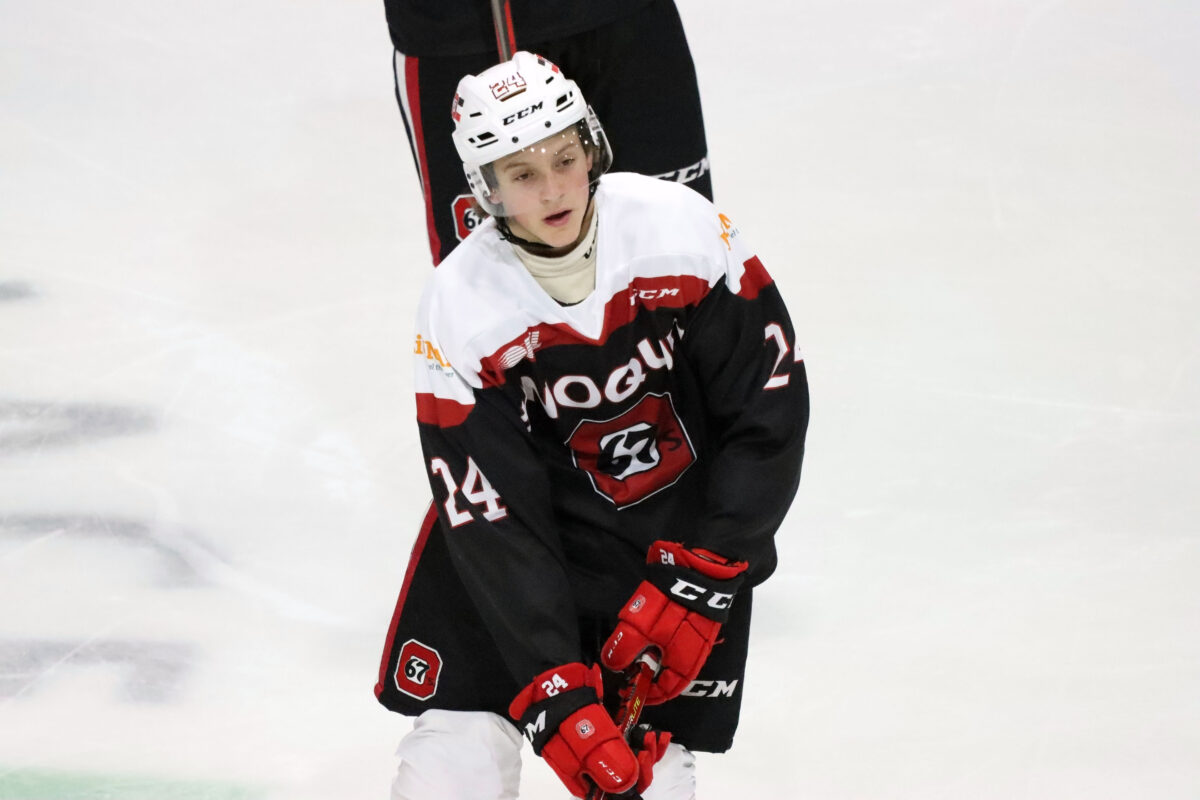 Rohrer has been Austria's most essential two-way forward, playing in all situations and leading the team in ice time (TOI) with 22:13, averaging almost a minute a shift. He was named captain because his leadership has kept Austria positive through a tough tournament that has seen them allow 35 goals while scoring only two. Austrian coach Kirk Fuery praised the young forward, saying, "He's as advertised. He's a warrior, a great kid, and a great person, and it was huge to have his presence back in the lineup." If Habs fans can take anything out of Rohrer's play at the WJC, it is that he is a true leader.
Joshua Roy – Canada
In his second WJC this year – the 2022 tournament was played in August due to COVID – Joshua Roy is showing he belongs in the class of top Canadian players. In last year's tournament, he scored eight points in seven games and was a solid two-way forward for Canada, playing in all situations by killing penalties and some power play (PP) time. This year is no different; he was on the third line in Canada's loss to Czechia but quickly moved to the second line playing alongside phenom Connor Bedard.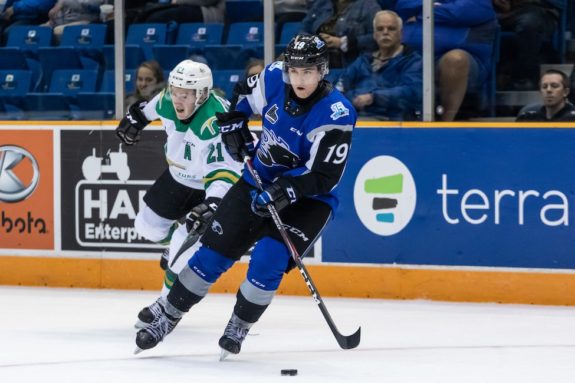 Since joining the second line, Roy has exploded offensively, scoring six points – including three goals -and is in the top ten in scoring overall at the WJC. He also ranks second in the tournament for plus/minus behind Canada's Bedard with a plus-10 rating. Roy is having his second successful WJC while still tearing it up in the Quebec Major Junior Hockey League (QMJHL), scoring 43 points in 24 games. He led the league last season with 119 points and 51 goals.
Oliver Kapanen – Finland
Oliver Kapanen is having a quiet tournament; he came out strong, scoring a goal and an assist in his first two games, but hasn't registered a point since. He is a 2021 second-round pick who many fans forget could be a surprising draft pick for the Canadiens. He is the captian of the Finnish team and is playing in his second WJC.
Related: 2023 Guide to the World Junior Championship
---
Latest News & Highlights
---
Kapanen didn't have a great WJC last year, scoring only two points in seven games, and this year seems no different. If there is anything to worry about, it appears to be his ability to play under pressure. He is still playing a solid two-way game, and Finland has only scored 12 goals in the four-game round-robin. Even with the two points, he still is tied for third on the team in scoring and has a 63% faceoff percentage (FO%), which is fifth overall at the WJC.
Filip Mesar – Slovakia
Filip Mesar was the Canadiens' second first-round pick in the 2022 Draft. He was a surprising pick but one with a very high skill set and a promising future. After an impressive camp with Montreal, he started the season with the Laval Rocket of the American Hockey League (AHL). Still, after one game, he was sent to the Kitchener Rangers of the Ontario Hockey League (OHL), where he scored 22 points in 17 games.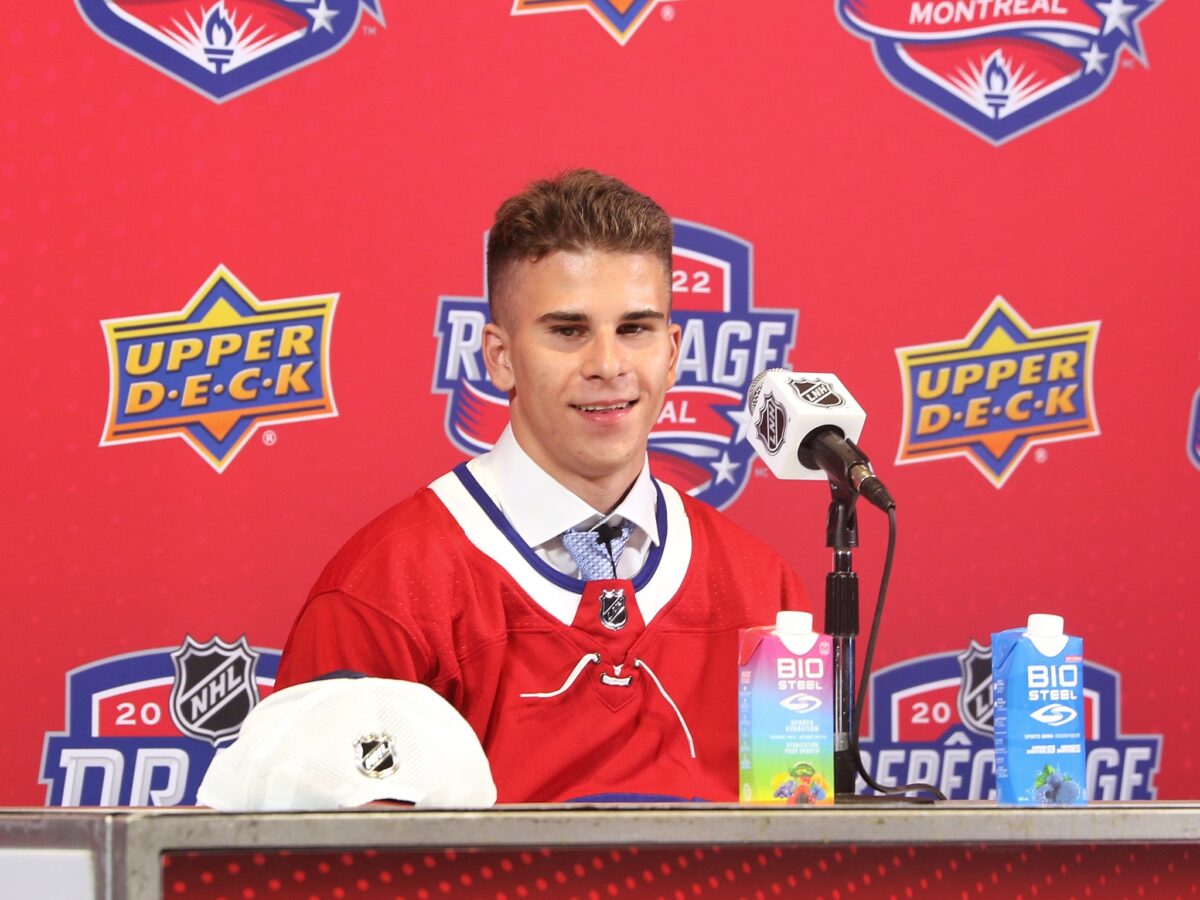 Mesar is helping to lead the charge for Slovakia at this year's WJC. He has five points in four games and is a huge reason the team has reached the medal round and finished third in their group. He is a speedy, skilled winger who is excellent at transition and uses his speed to pull away from his opponents to create time and space. He is tied for the team lead in points with Peter Repcik.
Adam Engstrom – Sweden
Adam Engstrom is one of the top defencemen for the Swedish team, and Montreal drafted him in the third round of the 2022 Draft. At 6-foot-2 and 192 pounds, he can move the puck well and plays a strong rush defence. He currently plays with Rogal BK of the Swedish Hockey League (SHL), with five points in 23 games, including two goals. He scored the only goal in Sweden's 1-0 victory over Germany in round-robin play this year at the WJC.
Lane Hutson – USA
When the Canadiens drafted Lane Hutson in the second round of the 2022 Draft, many looked at it as a steal. He has all the skill to be a top offensive defenseman in the NHL and could have quickly gone in the first round. The problem was he was listed as only 5-foot-7 at the draft and weighing around 150 pounds. That is tiny for a defenseman and is the biggest reason he fell to the second round. Now depending on where you look, he is either 5-foot-8 or 5-foot-9 and has 18 points in 16 games for Boston University of the NCAA.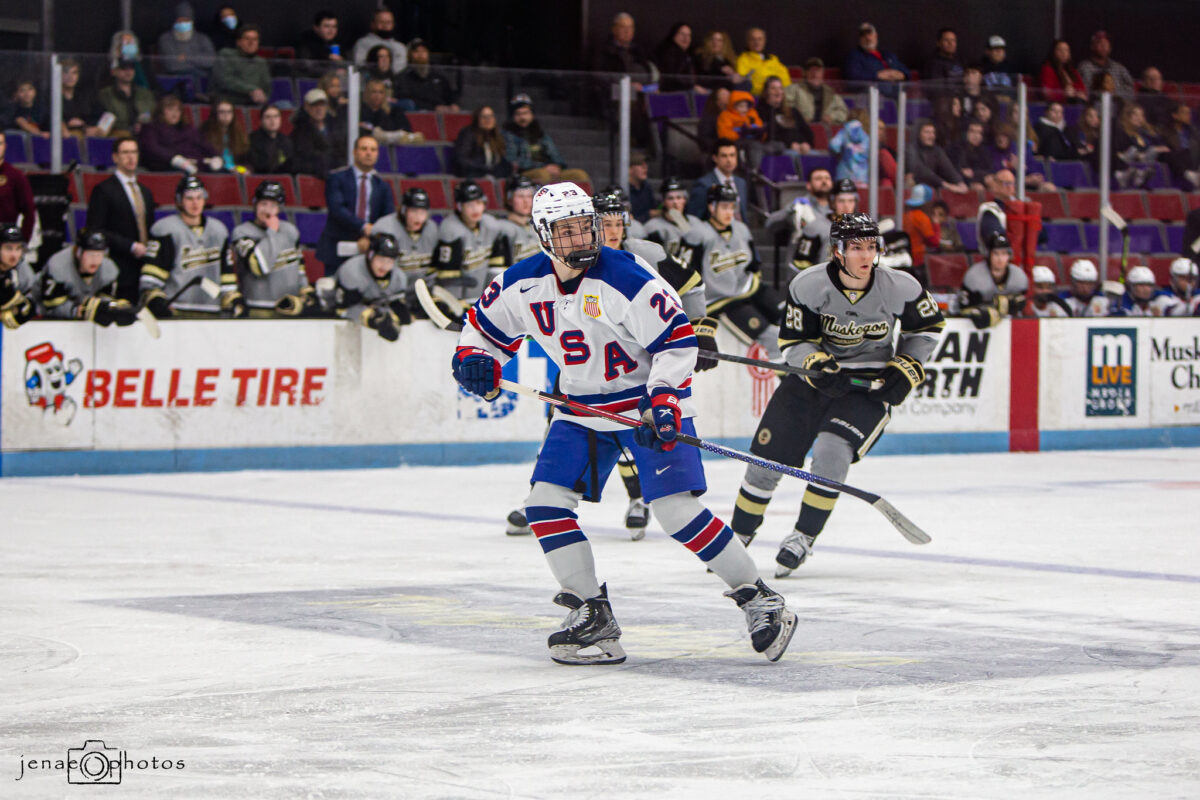 Hutson is slowly getting better as this WJC carries on; as his ice time increases, so has his confidence. He only has two points to show for his effort, but he has been a mainstay on the USA PP and has used his speed and skill to help provide momentum to the USA offence when he is on the ice. There is no doubt that Hutson has the talent, but can his size handle the NHL? It has so far at the WJC, and that's a pretty good gauge that he should be okay when he reaches the big leagues.
The medal rounds start next for all teams except Austria. The Austrian squad with Rohrer will play Latvia in a best-of-three relegation to see who returns next season. As for the rest of the team's schedule:
Roy and Canada play Mesar and Slovakia
Engstrom and Sweden face Kapanen and Finland
USA with Hutson will play Germany
Beck will be with Canada for the medal rounds; it is unknown now if he will dress or not
---
---