The Edmonton Oilers are in need of some upgrades before the trade deadline this season and the Chicago Blackhawks could be the perfect team to make a deal with. These two teams are going in opposite directions. The Oilers are hoping to stay competitive and be Stanley Cup contenders while the Blackhawks are just beginning their full rebuild.
After already moving on from a good deal of talent in the offseason, there's almost no player off of their roster that the Blackhawks wouldn't move. Who they hope will waive their no-move clauses are Patrick Kane and Jonathan Toews so they can get some assets back before they become free agents. Toews is the realistic option for the Oilers as he has been linked to them by Frank Seravalli. But it is unlikely Kane is headed to Edmonton.
Toews can work as a middle-six centerman with a ton of playoff experience and veteran leadership that the Oilers got last season from acquiring Duncan Keith. However, the Oilers aren't only looking for an impactful player like Toews, they're also looking to add some depth at forward and defence.
Jonathan Toews
The Oilers have struggled with injuries to their forwards this season. Last season their defence was constantly banged up. They acquired Brett Kulak to help with that and create stability on their blue line. Though they have gotten contributions from their depth, it hasn't been consistent enough. Toews is someone who could make a real impact and help them in many areas of need.
Frank Seravalli joined Sportsnet before the holiday break and spoke on the potential of the Oilers' interest in Toews saying, "The Edmonton Oilers could use a little bit of edge and nastiness, someone who can take faceoffs, penalty kill if need be."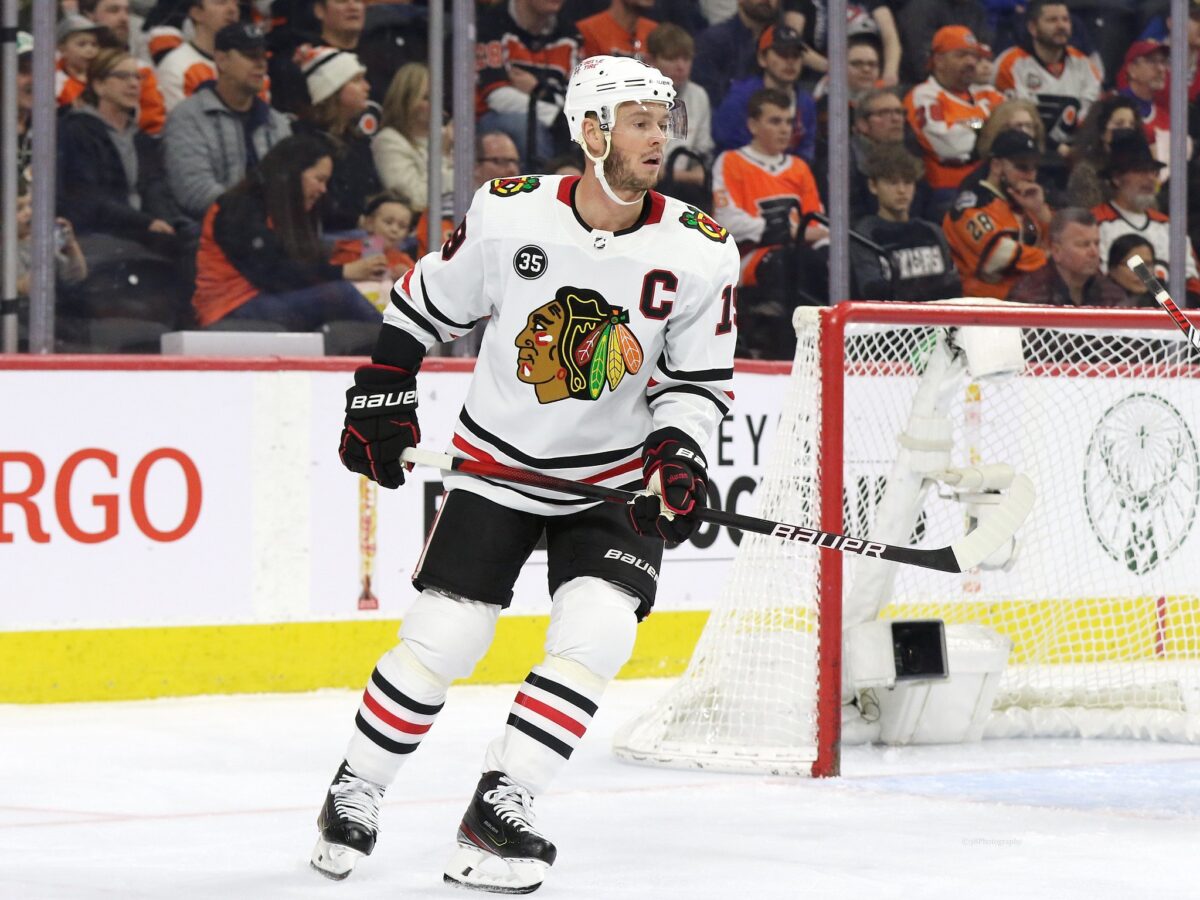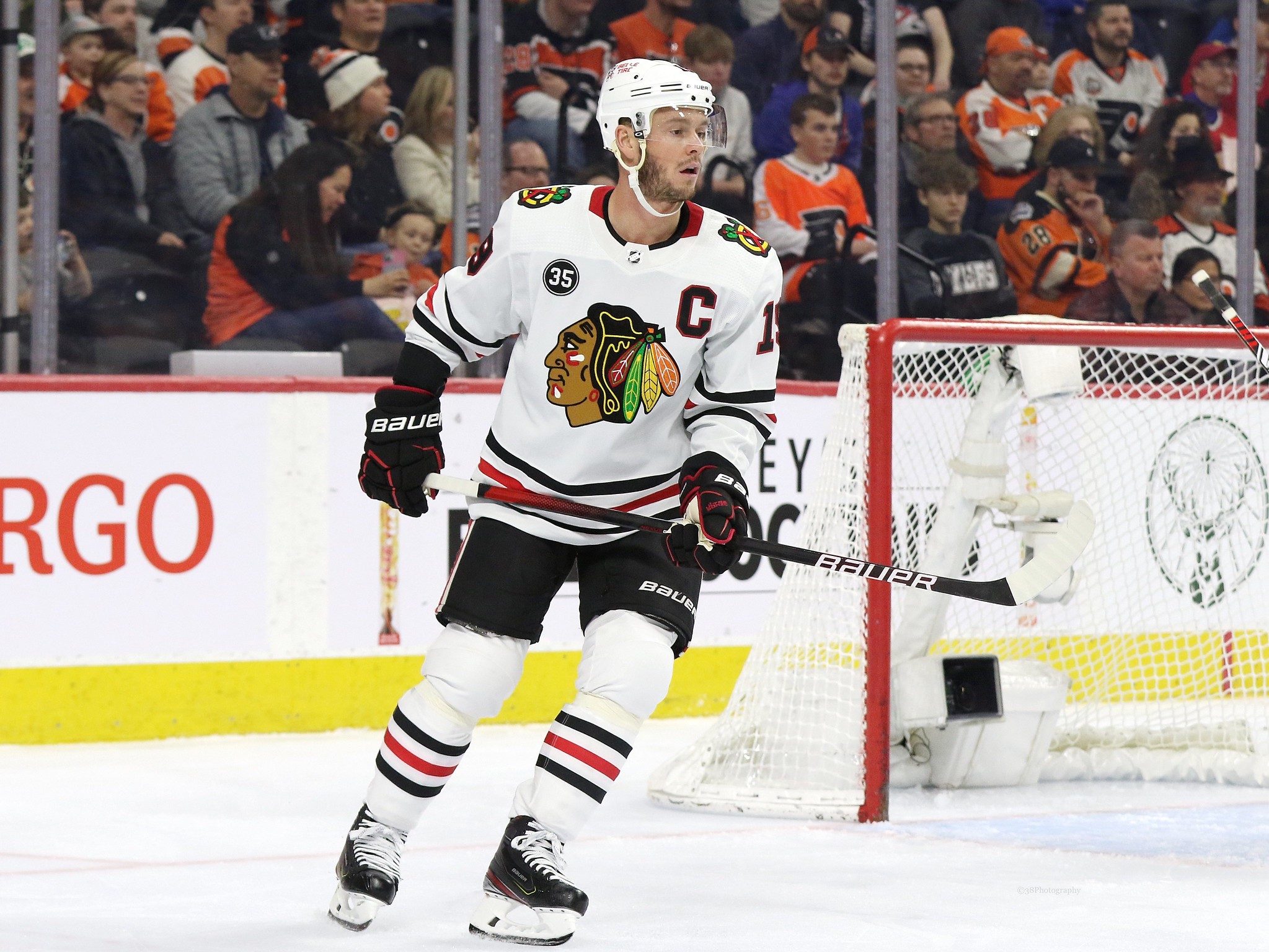 The Oilers' penalty kill ranks 26th in the NHL and it was a huge anchor for the team early in the season. They were being scored on while down a man seemingly every game. Though it has improved recently with a change in personnel, it's still not great. They can outscore their opponents, but they shouldn't be forced to every game. They are going to be in some low-scoring games this season, and a team as offensively gifted as the Oilers should be winning those types of games. Instead, they are being sunk by power-play goals against like in their loss to the Winnipeg Jets on New Year's Eve.
Related: Oilers Should Target These 2 Flyers in Cheap Trades This Season
---
Latest News & Highlights
---
Evander Kane has been out for a while now and Klim Kostin just suffered an injury that didn't look good. If the Oilers take another hit to their forward unit, Toews has the size and grit that can make up for some of the loss. He has been playing as a second-line centre for the Blackhawks and got off to a strong start offensively. It would give the Oilers a number of options with their forward lines and they would look very deep after a potential trade. With how much offence they produce without being great in the faceoff circle, one of the league's best could also allow Ryan Nugent-Hopkins or Ryan McLeod to shift over to the wing and take fewer draws.
The package for Toews definitely won't be as large as the one for Kane, but the Oilers should expect to part with a decent prospect and a mid-to-high-level pick or even a first-round pick. Half of the salary will have to be eaten by the Blackhawks, but a move will still have to be made to clear out cap space. The prospect of re-signing Toews would also be on the table.
Jake McCabe
In terms of defence, the Oilers are definitely looking for someone to fit in on the left side. That someone could be Jake McCabe. He is 29 years old and playing on the top pairing with Seth Jones. He is also capable of playing both sides, which is what the Oilers may need if they happen to deal Tyson Barrie.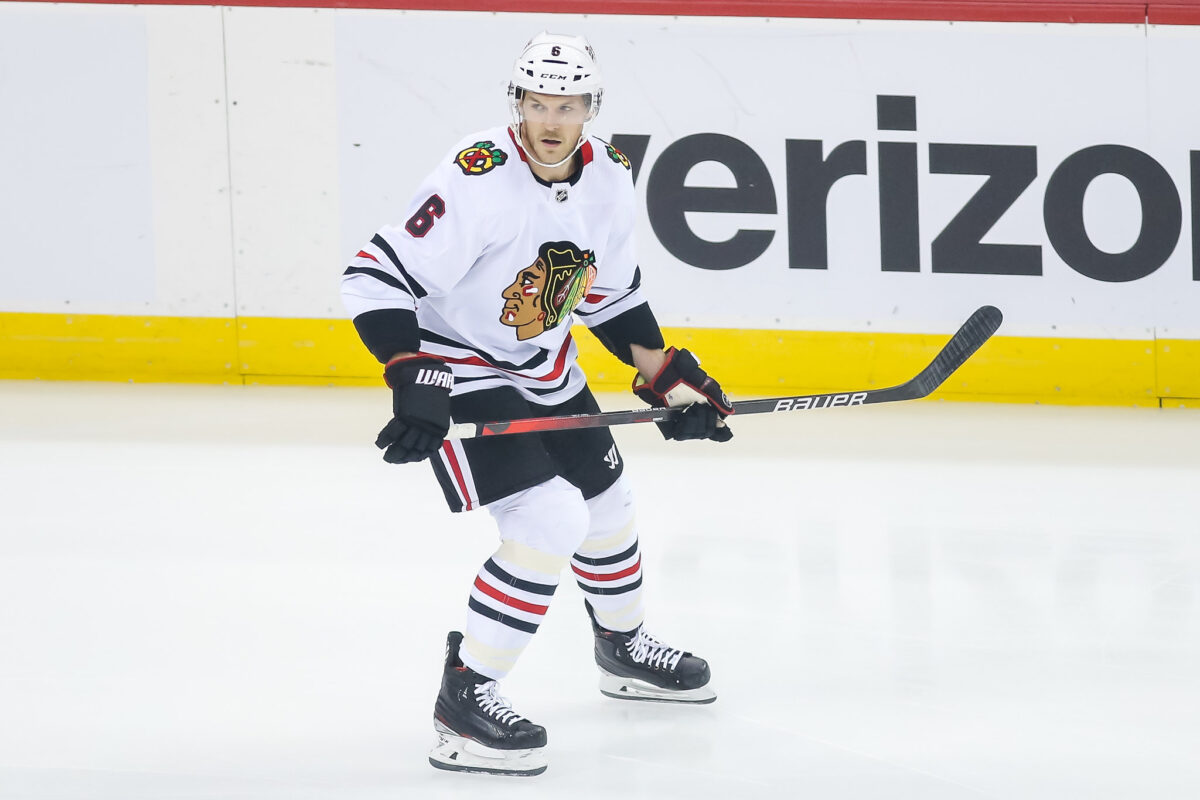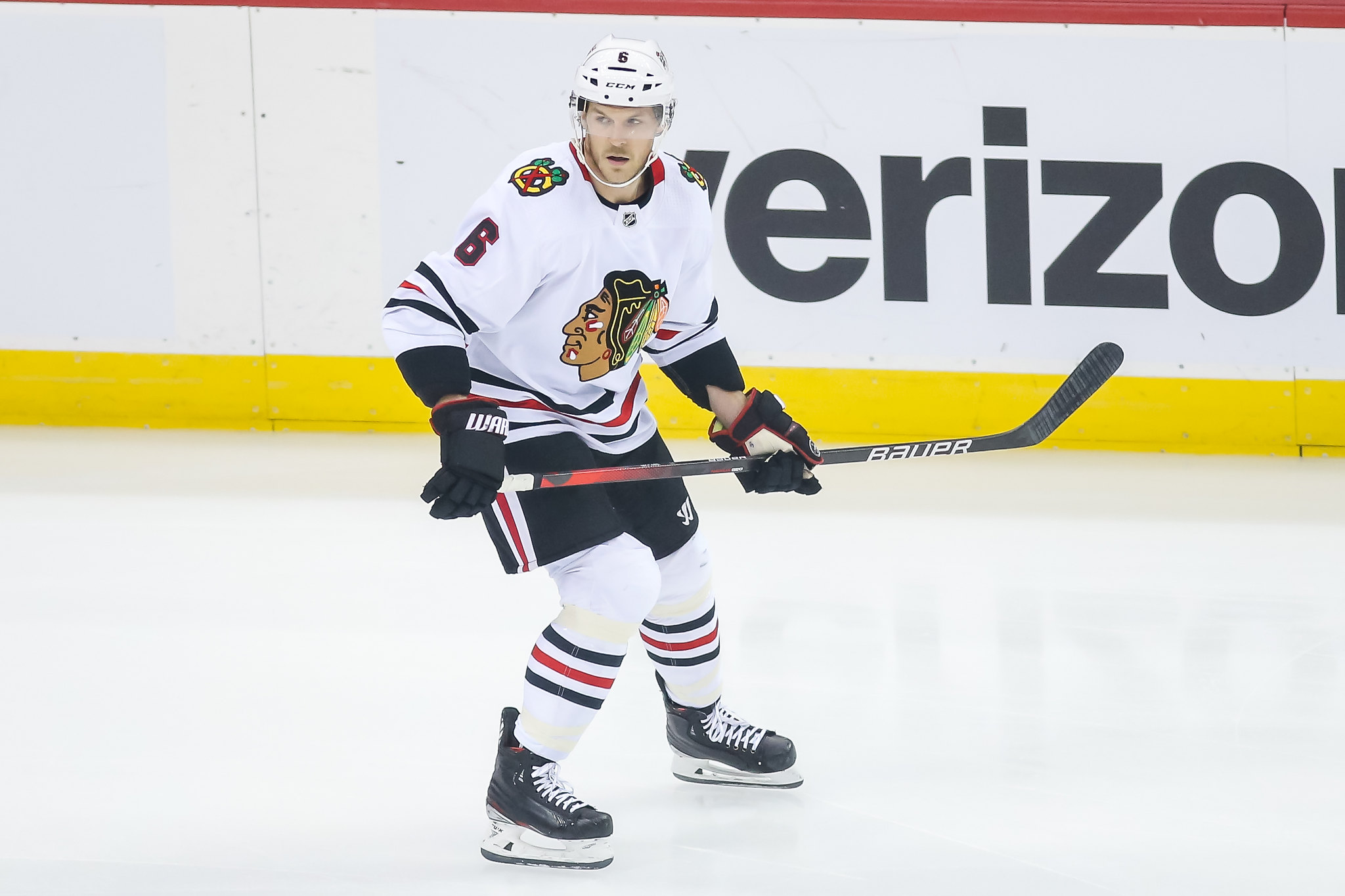 McCabe kills penalties, plays key minutes, and is relied on more defensively (from: "Blackhawks' Jake McCabe moving his feet and finding his footing: Powers Points", The Athletic, Dec. 9, 2022). The Oilers have rotated Philip Broberg, Markus Niemelainen, and Ryan Murray in as the sixth defenceman this season, and none have really stuck. Instead of the calming presence Evan Bouchard had last year with Keith, he has played with rookies or inexperienced players. McCabe will be that for Bouchard once again so that the Oilers can have three defence pairings they can rely on offensively and defensively.
On 32 Thoughts: The Podcast, Elliotte Friedman said that he wonders if McCabe could be a potential target for the Oilers at the trade deadline. What will be beneficial about trading with the Blackhawks is that they have lots of cap space and don't plan on winning for a number of years. So seeing as McCabe is under contract until 2025, salary can be retained on each of the remaining 2.5 seasons to make it work for the Oilers. However, it would be difficult for them to avoid giving up a first-round pick based on the term remaining and potential retained salary from the Blackhawks.
Sam Lafferty
Sam Lafferty addresses the Oilers' bottom-six needs as it relates to some grit and presence defensively. He has been a very effective penalty killer this season and has added offence while down a man. His Fenwick is 17.9 while shorthanded (Fenwick indicates shots and misses for and against). That is much better than the average player on the penalty kill. He has also had a big impact defensively by keeping the high-danger shots to a minimum. The team's on-ice save percentage while he's on the ice shorthanded is 82 percent. His team also has a 21.4 shooting percentage while he's on the ice shorthanded.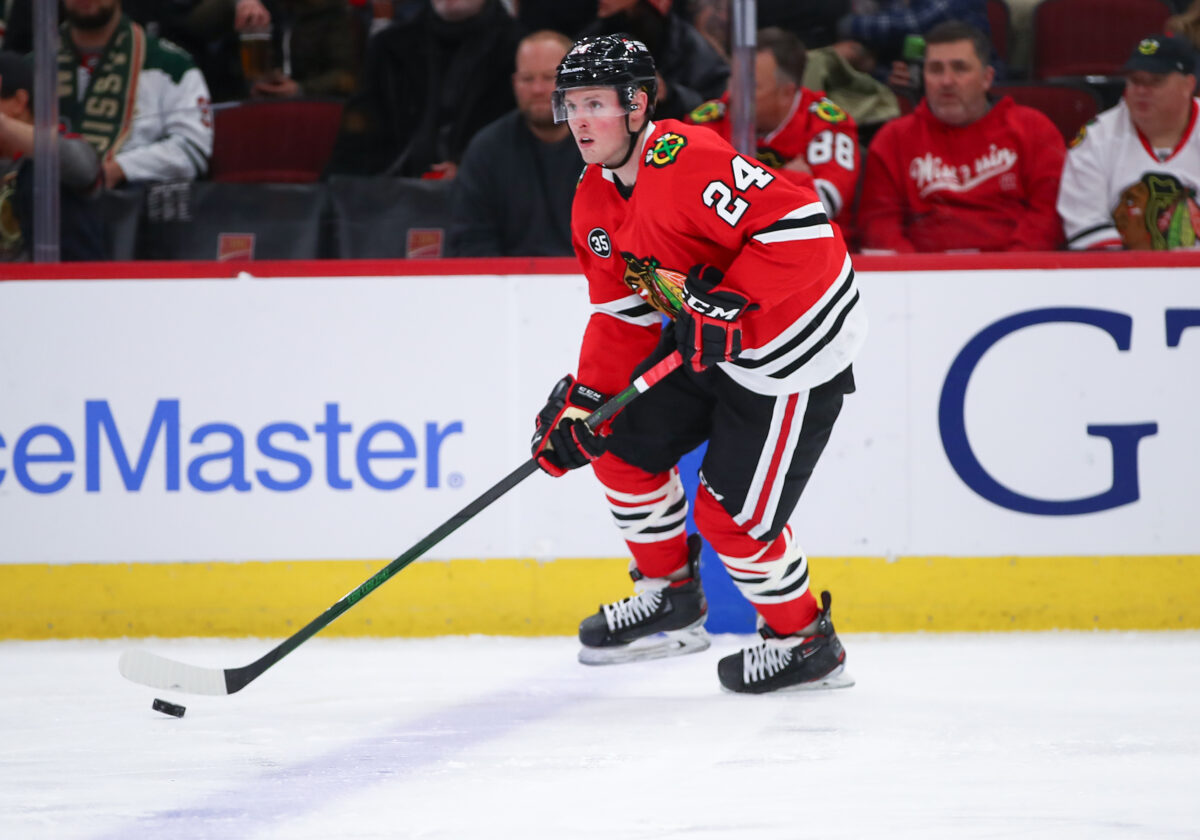 Lafferty can play all three forward positions which makes him very versatile. He plays 14:25 a night, but would be given less of a role in Edmonton. There is no doubt he would be utilized shorthanded, but would likely slot in on the fourth line. With three goals and nine points on a last-place team like Chicago, his production could even pick up for a team like Edmonton. If the Oilers want to check multiple boxes with a forward depth addition, they shouldn't look past Lafferty. They would also be getting him for an extra year at $1.15 million average annual value (AAV) or less if they get him at his full cap hit.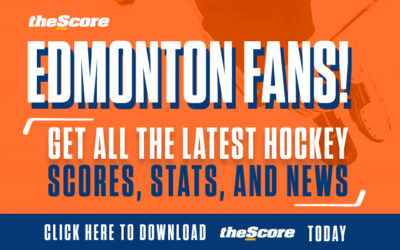 The Oilers have made deals with the Blackhawks in the past and it turned out fairly well. They could easily become trade partners once again as they both have what the other needs. If the Oilers are able to get any of these three players from the Blackhawks before the trade deadline, it will be a win for Ken Holland and company.
---
---