The World Junior Championship is a staple of the holiday season for those of us residing in Canada. There are so many memories wrapped up in epic games over the years that people will never forget.  They include Matt Halischuk stepping up in the extra frame to give Canada an overtime victory against Sweden in 2008.
How about Jonathan Toews and his mastery of the shootout? Don't forget John Tavares stunning the United States with his hat-trick after being down 3-0.  Arguably the most famous moment was when Jordan Eberle became a household name and tied the game against Russia with 5.4 seconds remaining in regulation. The famous call of "can you believe it" still brings chills upon hearing it.
The Canadians are the defending gold medalists at the tournament this year. Gold was a welcome change for the White and Red after finishing fourth and failing to medal in both 2013 and 2014. This year, as every year, gold is the ultimate goal. It's not a walk in the park by any means as Canada will face stiff competition against strong squads from Sweden, Russia, Finland and the United States.
The Returning Players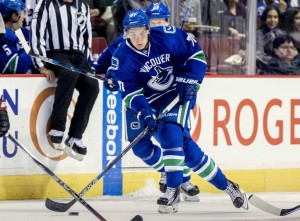 Canada will have four returning players representing them at this year's tournament. On defense, Joe Hicketts of the Victoria Royals, will return to anchor a a defense pairing. Canada will also have a trio of forwards who played last year back in the fold.
The list consists of Brayden Point of the Moose Jaw Warriors, Lawson Crouse of the Kingston Frontenacs, and Jake Virtanen, who was playing in the NHL with the Vancouver Canucks before getting released to join the team.
These players will be expected to lead the way as Canada aims to defend their position as the top nation at the tournament. Hicketts is a steady presence on the blueline, Point is an offensive threat if he's healthy, and the duo of Crouse and Virtanen are big power forwards with a nose for the net.
New Blood
The Canadian squad will be sporting many new faces as they prepare their drive for a second straight gold medal. On the back end of things, Canada has taken a big, but very mobile blueline. Carolina draft pick, Haydn Fleury, will be expected to take on a big role in anchoring a pairing and will be complimented by players such as Thomas Chabot and Travis Dermott, a Maple Leafs draft choice from this past year.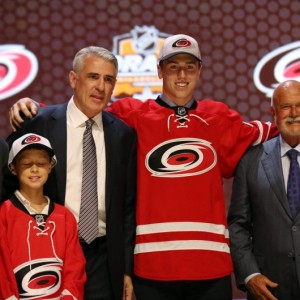 The forward corps will feature many highly entertaining offensive prospects. Dylan Strome, who was picked third overall this past draft, will be expected to anchor the top line which will include Mitch Marner of the Leafs and the aforementioned returnee, Lawson Crouse.
Don't sleep on players such as Brendan Perlini, Travis Konecny or Rourke Chartier, as all three have had good showings early on for the team. Canada only has one 2916 draft eleiblbe player on its roster this year. That honour goes to Julien Gauthier, the big winger out of the Quebec Major Junior Hockey League.
He's already got NHL size and stands at six foot four inches tall and weighs 224 pounds. He's been an offensive dynamo for the Val d'Or Foreurs, scoring 29 goals and 37 points in 30 games this season.
In goal, Canada is bringing a trio of new players. Two of them, Samuel Montembeault and Mason McDonald, hail from the QMJHL, while Mackenzie Blackwood comes from the Barrie Colts of the OHL.
Canada's Schedule
Canada opens the World Junior Championship with a tough match against their American rivals. The game that is usually reserved for New Years Eve will instead take place on Boxing Day. Next up. will be a very winnable game against Denmark on December 28th.
Canada won't have much time to rest as the quick turnaround sees them playing the underrated Switzerland the very next day. Canada will end the preliminary round robin with a test against a strong Swedish squad that will take place on December 31st.
Projection
Canada has an incredibly talented team this year including four returning players which certainly helps their case as they fight to secure their second straight gold medal. Jake Virtanen in particular will have a lot of pressure placed on his shoulders as he has some NHL experience this year.
Partity has taken over at the World Juniors and it's no longer safe to assume Canada will take the gold each and every year. Between strong squads from Sweden, Russia, the United States and host nation, Finland, the road to the top is tougher than it ever has been before. I see Canada taking some type of medal, however, it is much too early to say what colour it will be.
Please check out our preview articles written about the World Junior Championship right here. Dennis Schellenberg previewed Switzerland and Denmark here while Alessandro Seren Rosso examines the Slovakian team and the Czech team right here.