It all comes down to this. Four countries, vying for three medals, one looking to be crowned World Junior Champion. In a tournament that is normally fairly predictable, the four best countries are indeed the ones left standing. The only real surprise this year was Finland's collapse, though they did manage to avoid being relegated with a series win over Latvia. Two games are left. Medals will be handed out. Who will be celebrating when the final buzzer sounds?
The Bronze Medal Game
Russia
The Russians deserved a better fate in the semifinal match-up against the United States, but shootouts are really a crapshoot. They have improved as the tournament has gone on, and put in their best effort versus team USA. Russia had an uneven preliminary round, finishing in third place in group B. They feasted on the Latvians, but lost in regulation to both Canada and the USA, before squeaking by Slovakia to avoid fourth place. They then had a fairly easy time with the surprising Danes in the quarter-finals.
Russia has long been a program that boasts plenty of talent but often finds ways to fall short. They have a stubborn system and game plan that tends to fail them, especially against North American teams. But even still, you can never count out the Russians. Or do so at your own peril. They have arguably the best forward in the tournament in Kirill Kaprizov, and possibly a top-two goaltender in Ilya Samsonov. Their biggest weakness is their defence corp, which had a tough time containing the American's speed.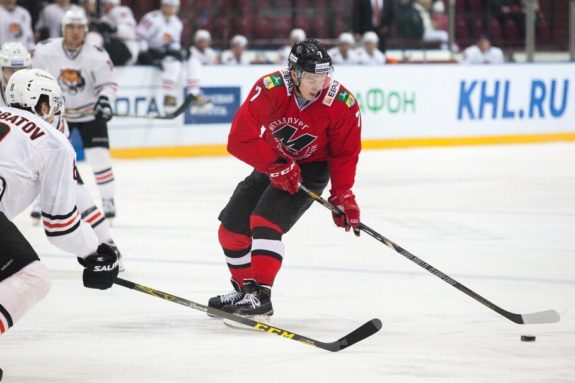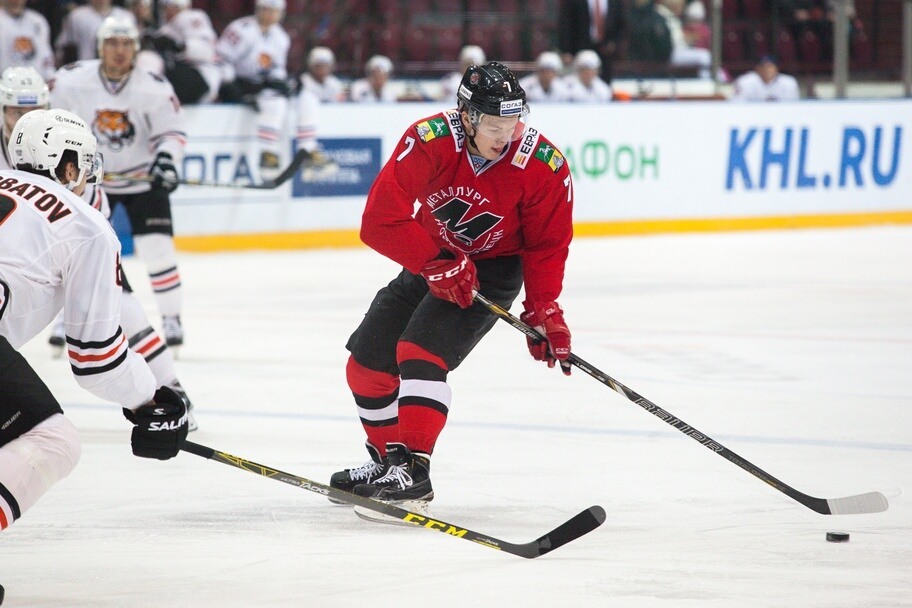 There is a lot of disappointment on the Russian side. They were right in the game against the Americans and felt they should have won. That will either motivate them to finish the tournament with a win, or they won't be able to bounce back to capture bronze.
Sweden
When Dominique Ducharme commented on Sweden's propensity to lose in the knock-out stage, many were concerned that he was providing the Swedes with more motivation. But as it turns out, he was right this time, though a lot of Sweden's semifinal loss had to do with the outstanding play of Canada. Sweden perhaps underrated their opponent, because they were completely overwhelmed when the game started. However, the Swedes didn't suddenly become a bad team.
They still have some of the best players in the tournament, and their goalie, Felix Sandstrom, was spectacular against Canada. Despite being shutout against the Canadians, Alex Nylander is still as dangerous as ever. It was disappointing for Sweden to miss out on a chance for gold, but they're still the same team that ran the table in the round robin and looked so good doing it. But, it certainly seemed like the fears about them not facing top competition came true.
Sweden beat Russia in pre-tournament, and though the Russians have improved a lot since then, Sweden does have the better roster. Similar to the case with Russia, will the Swedes be too devastated to turn things around quickly, or will they have even more fire to go home with a medal? It's not the Bronze medal game most expected, but it's still shaping up to be a good one.
Prediction: Sweden wins. THW Consensus Pick: Sweden
The Gold Medal Game
USA
The Americans are big, fast and strong. They block a tonne of shots, and they have an excellent transition game. As is often the case with Team USA at the World Juniors, they have a great blend of talent in their forward group, on the blueline and in net. Clayton Keller leads the team in scoring, but overall they have a very balanced attack. They've also been extremely dangerous on the powerplay.
One of the best stories for the US in this tournament has been Jordan Greenway, a tough power forward with a nasty streak who has proven to a nice set of hands to go along with the grit. He's been wreaking havoc in front of opposing goaltenders.
Despite not having a great game against the Swiss, and being outplayed versus Russia, the Americans never panicked, and they found a way to win. The US hasn't really been blowing teams away, but they're doing just enough to win games.
Should they be concerned with the performance the Canadians put on against the Swedes? Yes, and not only that, but Canada is looking for a measure of revenge for the New Year's Eve game, and they can smell the gold medal victory on home ice. The Americans have every reason to be confident, though. After all, they are the only undefeated team left in the tournament.
Canada
Goaltending has been far from a strength for Canada in these World Juniors and could very well be a reason they don't end up winning gold, but they should feel very good about Carter Hart's performance in relief of Connor Ingram against Sweden. Taking down the consensus favourite was no doubt a huge confidence boost for the Canadians, who will have the extremely loud fans at the Bell Centre cheering them on.
Canada has never failed to medal on home ice in the World Junior Championship. They last won a gold in 2015, but it was their only one in the last seven years. The team that Canada brought is certainly one of their better ones in a while, though you could say the same about the Americans. The way that Canada just threw everything at Sweden suggests that team USA will have to continue their shot-blocking formula.
As we saw in the USA's game against Russia, though, you could penetrate their defensive wall with speed and a strong transition game, and Canada has both. They also have so many guys who can beat you — Julien Gauthier is having an outstanding tournament, Matt Barzal is super quick, Tyson Jost is always dangerous and if Dylan Strome really gets going, look out. Even still, the US has that unbeatable air about them, and Canada will be in tough.
The Canadians were able to box out the Swedes from getting to the net, and they'll need to do that even more against the Americans. Canada really made a statement against Sweden. Can they do the same versus Team USA?
Prediction: Canada wins. THW Consensus Pick: USA