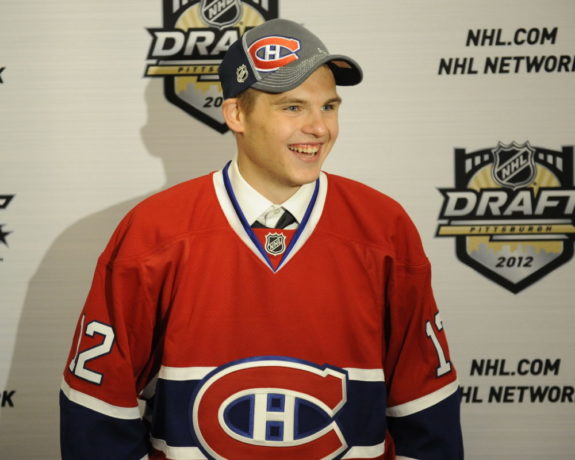 Hockey fans everywhere have been dreading a work stoppage since the L.A. Kings hoisted the Cup in June. The last time the league and the NHLPA negotiated a new CBA it was the fans that paid the biggest price, we were left without professional hockey in North America for the entire 2004-2005 season. It seems unthinkable that the league would cancel yet another season so soon but with the September 15th deadline looming, more cancelled NHL games is beginning to look like a real possibility.
With the Canadiens coming off their worst season in recent history, could a year off help the team regain the type of form that saw them crack the Eastern Conference finals in 2010 and saw them at the top of the Eastern standings in 2008?
The Pros
Under the current salary cap structure most NHL teams are carrying a contract or two that they'd rather forget and the Canadiens have their fair share. Rene Bourque and Tomas Kaberle fall into that category, but it goes without saying that Scott Gomez represents the team's biggest waste of cap space costing the team over 7 million per season.
With two years and 10 million dollars of real money left on his current deal, it would be hard to move Gomez this season, but skip ahead to 2013 and suddenly one year at 4.5 million doesn't look so bad to a cap floor team. The return probably wouldn't be spectacular but the extra room under the cap would make any deal worth considering.
That's one reason to look forward to a lockout, but the bigger upside for the Habs if the 2012-2013 season is cancelled would be the extra time that top draft pick Alex Galchenyuk would get to develop in the AHL. Chances are Galchenyuk would play the bulk of next season with the Hamilton Bulldogs even if the season kicks off as scheduled, but a lockout would take the NHL option off the table. By all accounts Galchenyuk has what it takes to crack an NHL roster right now, but almost a full year lost to a knee injury means that more development is in order for the 18 year old if the Habs want him to become the dominant center he's been touted to be.
The Cons
While it would be nice to get rid of Gomez's cap hit without relegating him to the AHL, the pros of an NHL strike (technically a lockout) don't outweigh the cons. Montreal is a hockey Mecca, and another lockout won't stop fans from rushing back to the Bell Centre the moment hockey starts back up again, but just what would be lost in a year off.
Montreal is a team in the midst of redevelopment, most of which centers around budding young stars like Carey Price, P.K. Subban and Max Pacioretty. Price, the oldest of the three, just turned 25 on Aug. 16, while he's spent five seasons in the NHL the B.C. native still hasn't quite hit his peak, a year off could set the young goalie back just as he should be entering his prime.
Max Pacioretty enjoyed a breakout season in 2011-2012, but would he be able to match his output of 33 goals after a year hiatus from NHL action? Credit where credit is due, ex-GM Pierre Gauthier found an outstanding role model for Patches when he signed Erik Cole before last season. A lockout would almost certainly mean Cole and Patches won't play together this season, that could be a big drain onPacioretty's development,. While the young star has shown an impressive work ethic, if the NHL and NHLPA can't come to an agreement this year he'll be worse off for it in 2013.
It might be unfair to say that P.K. Subban struggled last season, especially considering he was the most called upon defenseman all season for the Habs and managed to finish the year +9 on the worst team in the East. Still, Habs fans were expecting better offensive numbers from the talented young defender. Subban had 9 power play goals in 2010-2011 compared to 7 goals all season the year after.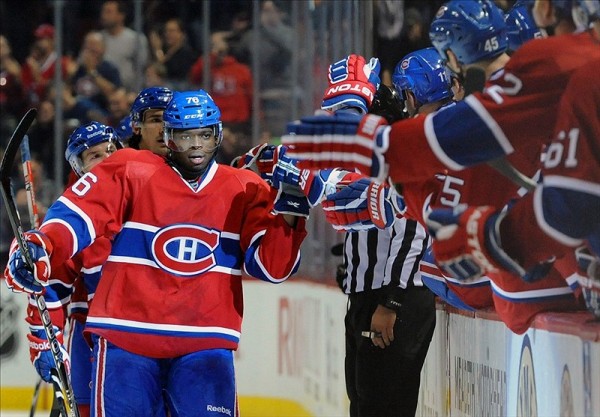 With Andrei Markov and Josh Gorges both healthy heading into the upcoming campaign, look for Subban to get back on track next season, if there is one. Markov is still among the league's best all around defensemen and was expected to be a strong influence on P.K. That didn't happen last year with Markov missing all but 13 games, and a second straight season apart could be disastrous for Subban's career.
There are other youth on Montreal's roster as well that need all the NHL experience they can get. Lars Eller, Raphael Diaz, Alexei Emelin and Yannick Weber are all at crucial stages in their development, and if the team wants to make an impact in 2013-2014, they will need those players to keep honing their trade at the NHL level next year.
The Bottom Line
Don't expect a work stoppage to help speed up Montreal's climb back to the top. Whatever happens to Scott Gomez will happen, and Gomez was a factor in Montreal's playoff run of 2010, contributing 14 points in 19 games, so having him around may not be such a bad thing. The only negative impact that could come from next year's campaign would be trying to rush Galchenyuk into NHL action, which doesn't seem that likely regardless.
Habs fans love their hockey, especially when the Habs are winning. Sure 2012-2013 may be a struggle, but the team has the talent to at least provide some excitement and the NHL experience that the youngsters in the Habs lineup will get should go a long way in improving this team for the future.