The sports school route for high school aged hockey players has grown in leaps and bounds in recent years, teaching young players how to balance their lifestyles and get the most out of their hockey development.
Yale Hockey Academy in Abbotsford, BC is a prime example that the sports school program works. A few years ago, the program consisted of a skill development program but the school didn't yet ice any teams. Now, Yale Hockey Academy is one of over 40 teams in six Varsity and Prep divisions that make up the Canadian Sports School Hockey League, an elite league in Western Canada that is only expanding.
Since joining the CSSHL, the program at Yale has seen an alumni player drafted in the first round of the NHL draft in each of the last three seasons: Shea Theodore in 2013 (Anaheim, 26th overall), Jake Virtanen in 2014 (Vancouver, 6th overall), and Noah Juulsen in 2015 (Montreal Canadiens, 26th overall).
A lot of elite high school aged players evidently are choosing to play for hockey schools like Yale. Billy Wilms, the executive director at the Yale Sports Academy and a teacher at Yale Secondary School, calls the training in Yale's program "a holistic approach to hockey development for players".
Wilms Reflects on Top Alumni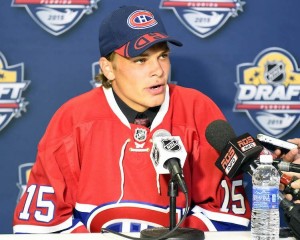 The 20-year-old defenseman Theodore finished up an impressive junior career with the Seattle Thunderbirds last season, serving as the team's captain and putting up 48 points in 43 games. His best season production-wise came in 2013-14, when he tallied 22 goals and 79 points in 70 games.
Jake Virtanen recently earned his place in the Vancouver Canucks lineup. The 19-year-old forward totaled 66 goals and 113 points in 111 games with the Calgary Hitmen over the last two seasons. Through his first eight games as a Canuck, before the news that he would remain with the team, Virtanen had two assists and led the team with 29 hits.
Noah Juulsen is entering his third full season with the Everett Silvertips. The 18-year-old totaled 52 points in 68 games in the 2014-15 season.
The accomplishments of all these players early in their careers are impressive. And it's understandable, based on how early they were able to develop a hockey pedigree.
"Noah was in our program since grade 7, and Jake and Shea were in our program since grade 8. They came in for skill development and they loved it, they didn't have to leave home. We didn't have teams back then, but they did come to do the program and worked on their craft, and became quite successful", Wilms said.
He continued to speak highly of the skillset for each of these three players.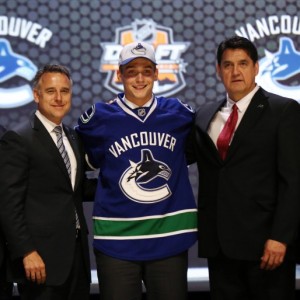 "Jake stood out as a kid who you just knew was going to be a pro, in grade 9," Wilms said of Virtanen in particular. "His wrist shot was harder than my slap shot when we did skill testing. That story is quite funny; we're doing skill testing and I take a slap shot and I'm 35 or 36 years old at the time. I register a 78-79 mile an hour shot, thinking that's pretty good, and Jake steps up and fires an 81 with a snapper, and he was only in grade 9.
"Noah, he was undersized in grade 8, then grew and developed and got stronger, and kept working on his skillset and became successful. Now he's an absolute stud with Everett," Wilms said of Juulsen.
"Shea, same thing. He's from Aldergrove, a fourth round draft pick by Seattle in the WHL draft, and he worked on his skillset and making a good first pass. We always knew he was going to be a real good first-pass defenseman, and he could always skate; he was a very good skater. Then he makes the Seattle Thunderbirds as an offensive defenseman who could make a real good first pass. And they developed him as the quarterback of a power play and he goes on to become a first round NHL draft pick," Wilms added on Theodore.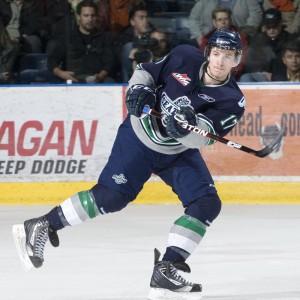 It's a lot of praise to give to these young players, but each has earned it through hard work and dedication to their craft so early in their careers. It's a commitment that all players make in the Yale Hockey Academy.
"Hockey now is not just a six month program, they're part of a school program, so it's 10 months…  Once their season is over, their practices become strictly skill sessions, and off season workouts become focused on proper weight gains and healthy nutrition. You prepare those kids for the next level," Wilms said.
And with the top-notch training students receive at sports schools, there's a good chance that many future NHL prospects will have began their training in a program like Yale Hockey Academy.
Wilms believes sports schools have dramatically changed the landscape of youth hockey, and believes the CSSHL will only keep expanding.
"It's growing to become a national league. I would say in the next five years you will see local, provincial and national championships in the league," Wilms said.
There may be many more players of Theodore, Virtanen and Juulsen's caliber on the rise in the Yale Hockey Academy, and sports schools beyond.