Today's Detroit Red Wings can't be fairly compared to the dynasty they had almost a decade ago, and Henrik Zetterberg is merely a shadow of the player he was during that time period. It's been obvious over the last years, especially at the beginning of this season, that the Swedish Red Wings captain isn't aging with the same class as some other players have been doing.
Meanwhile, the Red Wings have arrived at a point where they should accept they're not a competing team anymore, as of now, and start over from scratch.
It's difficult to decide whether Zetterberg should remain a significant part of a shake-up, or if a renovation simply can't be built from an old foundation. What makes it unusually difficult is the fact that Zetterberg has done so much for the Red Wings over such a long period of time.
However, the love saga of Zetterberg and the Red Wings might be approaching an end. And that doesn't have to be a bad thing, at all.
Hello, Las Vegas
The rise of the NHL expansion team, the Vegas Golden Knights, stands before us, and surely many general managers dread the mandatory task to expose some players on their respective roster for the expansion draft while protecting others.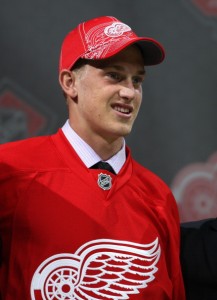 Regarding the Red Wings, most projections have suggested that Zetterberg will be one of the protected names, at the expense of other offensive players such as Riley Sheahan and Thomas Vanek. Even Anthony Mantha has been projected to be an unprotected pick for the draft, but to put it nicely, that would be idiotic. If the Red Wings want to assure their future, they need to do everything to keep potential central figures like Sheahan and Mantha. Zetterberg, not as much.
Back in 2009, Zetterberg signed a 12-year contract with Detroit, meaning he is guaranteed to retain his salary over the 2020–21 season at least. But seeing that his decline from an elite two-way center appears to already have started, the Red Wings could, unfortunately, carry some deadweight in Zetterberg in just a couple of years. For that reason, he has less to none in trade worth, if that ever would come in question.
Hockey Ambassador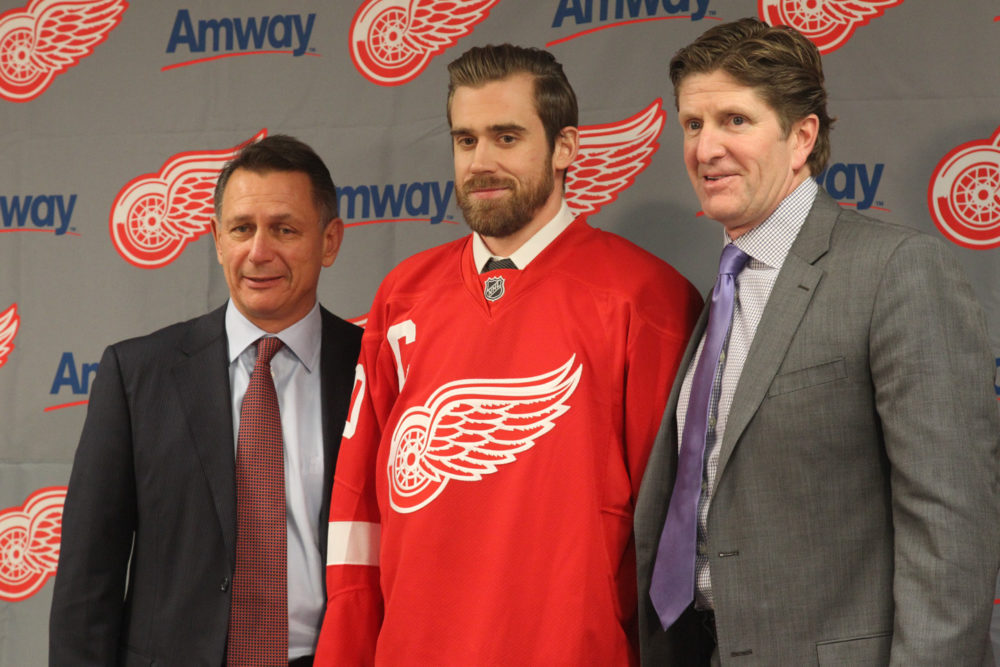 Exactly how low has the 36-year-old gone? Let's look at some advanced statistics to illustrate his struggle. It's one thing that his points production isn't that impressive with only four goals in the opening 23 games this season. On the other hand, that has never really been Zetterberg's trademark. A more alarming indicator is his Corsi total at even strength. Last season, he was down at an all-time career low at 51.2 percent and so far this season he has gone even lower with 49 percent.
So why would the Golden Knights even want him in the expansion draft? Well, Zetterberg is a leader, perhaps even more off the ice than on the ice nowadays. For a newly founded NHL organization like Vegas, a player like him would mean the world, starting with his Stanley Cup-winning experience and know-how about what it takes to optimize a team's potential. The Golden Knights need that more than the Red Wings do right now.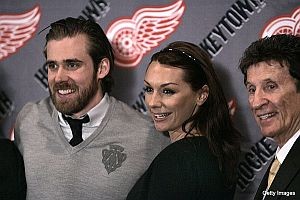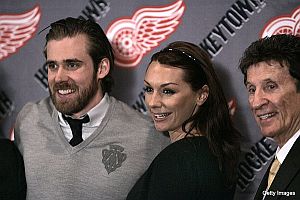 Also, it wouldn't hurt to have a cover face like Zetterberg on the forefront towards the Las Vegas hockey community. Much like P.K. Subban, he is a philanthropist. Together with his wife Emma, he runs the Henrik Zetterberg Foundation, making an important difference for people in need in Africa. In that sense, Zetterberg should be regarded as one of the top player ambassadors in the NHL.
New Captain, New Start
Adding up all these variables, suggesting that the Red Wings should let Zetterberg go and that the Golden Knights should take him in, we can also see what would be best for Zetterberg himself. In an interview with Swedish Expressen in October, he admitted that he feels he isn't playing at his highest level anymore.
"I'm eight years older," he said. "It's a big difference. [The years] 2008 to 2010, I was in my prime. I'm not as fast as I was then, that's just something I have to accept."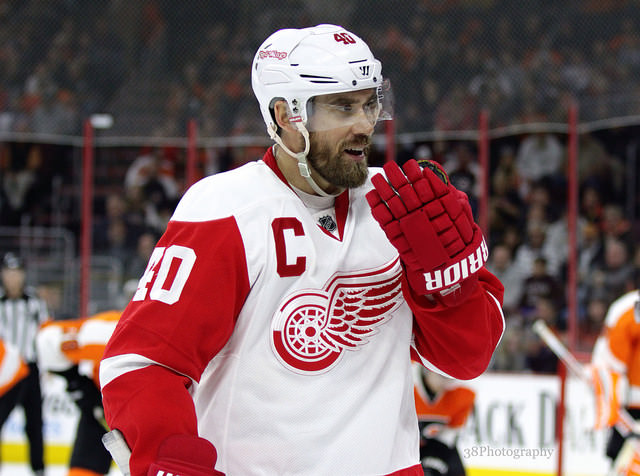 In the same article, Zetterberg hinted that he won't be playing for another five years to carry out his contract. He said that the ongoing rejuvenation in the Red Wings must proceed without him.
"Now I'm one of the older [players] and now there are new young players coming in to take over the flag, and we have to support them as much as possible."
It would be nothing but a shame for Zetterberg's admirable career to end like this in Detroit. Whereas, in Vegas,  he would actually still play an important part of building up the team from the ground. I can already picture him with the "C" on his chest and the Golden Knights logo beneath it.
That's what he needs, I think, to end his special NHL career in a dignified way.