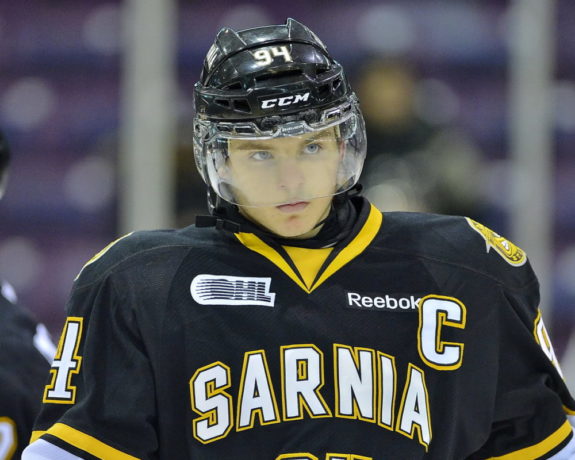 With the NHL getting back to business, they have unveiled their new 48 game schedule.
A few things will be key for teams who will be adjusting their mindsets to game plan for a shortened season. It will be more crucial than normal to get off to a good start and gain momentum early as it will be extremely difficult to make up points later in the season.
One of the issues will be the fact that many NHL veteran players have not played any meaningful or competitive games since last season. That is where some junior players could get longer looks.  They have been playing as many as 40 games already this year and could inject some energy into a lineup to start the year.
Many NHL teams have invited one or two of their top junior prospects to camp to have them compete for spots.  Some will stick for the season and have an immediate impact, and some could be given a six game audition and gain a valuable experience.  Either way, the battles for spots will be interesting in camp.
Here's a look at 10 candidates with a chance to stick with their NHL clubs.
10. Griffin Reinhart – New York Islanders
A big, physical defenceman who plays with an edge, Reinhart has the size and strength to play in the NHL.  Drafted 4th overall, he is positionally very sound and rarely caught out of place.  A lot with the Islanders defence will depend on whether Lubomir Visnovsky reports to camp and how Travis Hamonic responds after returning from a concussion injury.
9. Brett Ritchie – Dallas Stars
The Niagara IceDogs winger has opened some eyes with his play this year and has been nothing short of dominant on many nights. Before leaving for the WJC he was leading the OHL with 27 goals.
He's a big, pyhsical power forward who can create space.  The Stars have some aging forwards and are in need of a true power forward.  It may be a stretch for him to stick for the year, but he will get a long look in camp.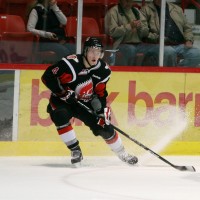 8. Morgan Rielly – Toronto Maple Leafs
The 5th pick in the past draft, Rielly will be given every opportunity to show he deserves a spot in the lineup.  Much will depend on the status of Jake Gardiner and if he can return from his concussion.  If he is out for an extended period of time, expect Rielly to stick, at least for the six games.
An effortless skater, Rielly is one of the most talented defencemen in junior hockey.
7. Ryan Strome – New York Islanders
A prolific junior scorer, Strome was the OHL's point leader before going to Ufa and was Canada's #2 centre at the WJC behind Ryan Nugent-Hopkins.  He will get a chance to compete for the same spot on the Islanders depth chart and be the team's second pivot behind John Tavares.
Whether it happens this year or not, that is certainly the plan long term.  Whether Strome could benefit from one last full junior season or not, the lack of options in Islanders camp could give him a starting the year in the NHL.
6. Boone Jenner – Columbus Blue Jackets
One of the more complete players in junior hockey, Jenner could have a shot at starting the year in a third line checking role for the Blue Jackets.  He played that role for Canada at the WJC and brings a physical, high energy game and is effective playing against the other teams top players.
He also brings a lot of offence as well, with 30 goals in 34 games for the Oshawa Generals.  A centre by trade, Jenner can also play the wing, a versatility which will make him more appealing to the NHL club.
5. Alex Galchenyuk – Montreal Canadiens
Arguably the best player in the OHL over the  first half, the 3rd overall pick in 2012 has the talent and skill to be in the Habs lineup on opening night.  The question is, will there be room for him in a top 6 role?  At just 18 years old, and a pure offensive talent, Montreal would no doubt send him back to Sarnia rather than have him play a limited third or fourth line role.
As it stands right now, it looks like the Canadiens will return last years top line of Max Pacioretty, David Desharnais and Erik Cole.  They look to have a second line, at least to start the year in Rene Bourque, Toma Plekanec and Brian Gionta.  The fact Scott Gomez was sent home, does open one spot in the lineup, but there will be many players vying for bottom six roles including new signees Colby Armstrong  and Brandon Prust.
Galchenyuk is supremely talented and can play both wing and centre, and will be likely up to him and his play in camp whether he forces management's hand and they have no choice but to keep him.
4. Mikhail Grigorenko – Buffalo Sabres
The Sabres are in need of skilled centres and Grigorenko looks to be very close to NHL ready.  Grigorenko has been one of the top players in the QMJHL over the last two seasons and was one of Russia's top forwards on their way to a WJC bronze medal. Physically he is big, strong and protects the puck well and has outstanding skill to go with it.
Currently Buffalo has Cody Hodgson, Tyler Ennis and Steve Ott as centres on the depth chart.  Should the Sabres feel Grigorenko is ready, he could provide some much needed size up the middle.
3. Mark Scheifele – Winnipeg Jets
Scheifele stuck around for 9 games with the Jets last season and there's no reason to think he won't at least stick around for the 6 again this year.  One of the best players in the OHL, Scheifele showed more depth to his game playing for Canada when he moved to the wing, something he hadn't done in years.  He also played with more grit and toughness in a top line role, leading the team with 5 goals.
The offseason signing of Olli Jokinen could have an impact on Scheifele's chances, but ultimately his skillset is something the Jets could use in their lineup.
2. Dougie Hamilton – Boston Bruins 
Pencilled in at this point to be on the Bruins blueline, Hamilton is about as NHL ready as it gets.  At 6-5 200 lbs he has the size and reach to be difficult to beat in his own end, he's also and excellent skater and puck-mover.  He leads all OHL defencemen in scoring, despite missing a month with Canada at the WJC.  A man among boys many nights, he is ready to take the next step.
The Bruins have room for him on the blueline and it would be surprising if he did not stick with the big club.
1. Jonathan Huberdeau – Florida Panthers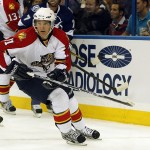 The 3rd overall pick in 2011, Huberdeau was disappointed not to make the team out of camp last year.  He had a strong showing and could have probably fit in last season. 
He has all the skill in the world; an excellent skater, great hands, size, and a very high hockey IQ.  He's also versatile and can also play the wing or centre equally well.
He has accomplished everything possible in junior hockey both as a team and individually.  He has nothing left to prove and should be with the Panthers full time in 2013.  He will likely get a chance to start on the 2nd line either in the middle or on the wing.