When ex-general manager (GM) Ron Hextall traded the Pittsburgh Penguins 2023 second-round pick to the Nashville Predators for forward Mikael Granlund, many across the hockey world, including myself were left scratching our heads. The trade didn't make a ton of sense as the Penguins had several holes, however Granlund was not the type of player who was going to fill them and make a significant impact.

All that's happened since is Hextall got fired after the Penguins failed miserably down the stretch and missed the Stanley Cup Playoffs. Granlund went on to appear in 21 games for the Pens, scoring only once and recording five points.
Recently, hockey insider Frank Seravalli named Granlund as a potential off-season trade candidate and rightfully so. The new management regime in Pittsburgh is going to make a series of change this summer and expect to see the shifty forward discussed in several deals, including to the following two teams:
Winnipeg Jets
Another team expected to make drastic changes are the Winnipeg Jets. The Jets were bounced in the first-round of the Stanley Cup Playoffs this season by the Vegas Golden Knights and needless to say some trades are coming their way.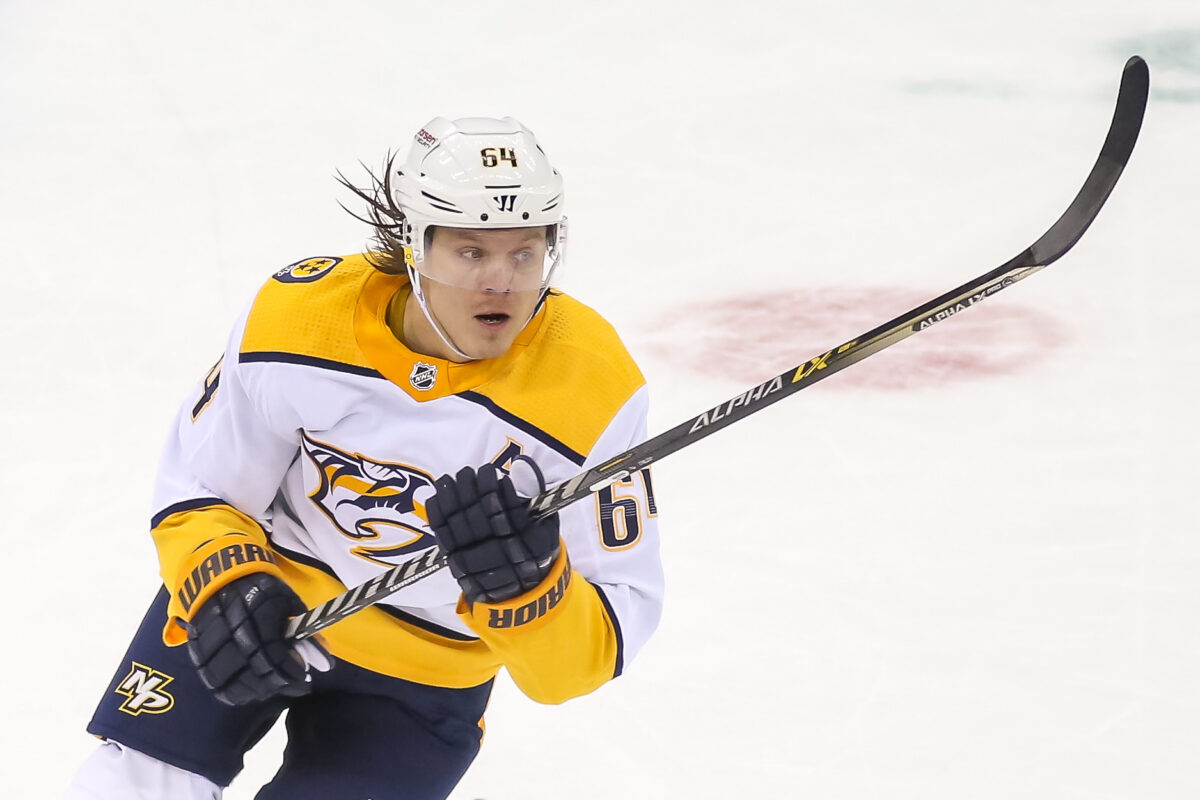 Granlund would give them another left-handed center option down the middle as it's likely Pierre-Luc Dubois is moved this summer and probably to the Montreal Canadiens. The Jets will have a massive hole to fill and Granlund could be a part of a number of players who try to help fill the void by committee.
Related: 3 Goaltending Options for Penguins to Replace Tristan Jarry
---
Latest News & Highlight
---
Teams will be interested in the Penguins forward due to his versatility to play all three forward positions. While the production wasn't there in Pittsburgh, Granlund's career high is 69 points and he's been very productive in the Stanley Cup Playoffs, recording 32 points in 59 career postseason games. Keep an eye on the Jets as they will be active this summer and could partner up with the new management team in Pittsburgh.
Detroit Red Wings
The Detroit Red Wings are a team who enters the upcoming offseason with a ton of resources. GM Steve Yzerman will have over $33 million to work with in cap space and has tons of availability to add a player like Granlund, who is making $5 million against the cap through the 2024-25 season.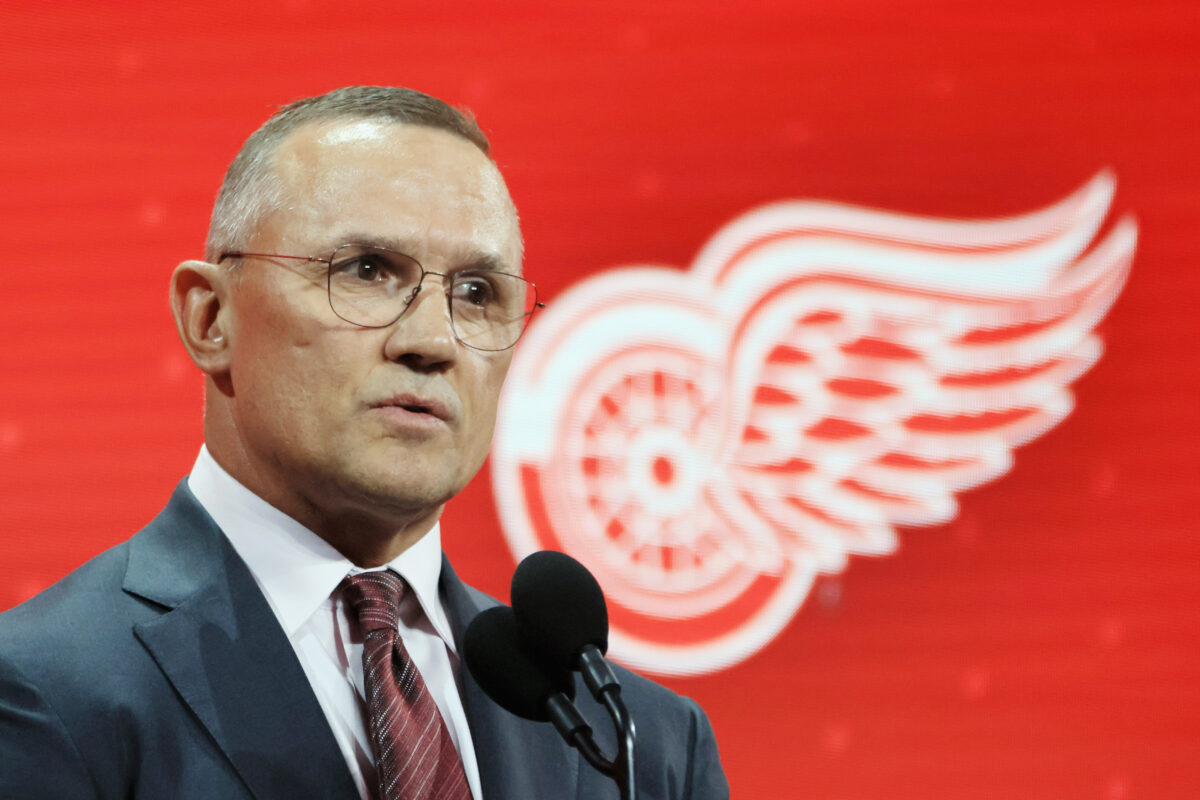 The Red Wings continue to transition from rebuild to re-tooling on the fly and Granlund is a player who could help their top six. He's very much an Yzerman type player as he's responsible in his own end, he battles hard, and he has offensive instincts which help him be productive on the score sheet.
Detroit could use some help up front heading into the 2023-24 season and adding a player like Granlund could be something Yzerman has an appetite for. I also wonder about the likes of the Buffalo Sabres, Anaheim Ducks or Arizona Coyotes, as all three teams I'd expect will be adding up front and not just with their NHL Entry Draft lottery selections.
As for the Penguins, once they have new senior leadership in place, it's on. The roster will begin to get tinkered with and Granlund is someone to keep an eye on as a prime trade candidate out of Pittsburgh. While the sample size is small, he doesn't appear to be a good fit for the team and should be moved before his trade value plummets even more. Pittsburgh's new GM will have a ton of work to do this summer to get the Penguins back into Stanley Cup contention, meanwhile having an eye for trying to transition some youth into the lineup. No easy task, just ask Hextall and company.