It has only been three weeks since the conclusion of the 2012 NHL Entry Draft, but talk has already begun on next year's outstanding crop of young players looking to make a name for themselves this season.  Next year's draft class has already been pegged as one of the best in recent memory with highly skilled players at every position.  The top 2 prospects, Nathan MacKinnon (F) and Seth Jones (D), are very good friends, but hail from rival countries.  MacKinnon has much unneeded pressure on his shoulders considering he was born in Cole Harbour, Nova Scotia, the hometown of the widely-known phenom, Sidney Crosby.  Jones, on the other hand, has excelled at the defensive position in Ann Arbor with the U.S. National Team Development Program.  The two have represented their countries well in international competitions, and we might see the two friends duke it out at the World Junior Championship this year.
1. Seth Jones – D – Portland Winterhawks
I am a big proponent of building from the net out, and while MacKinnon possesses tremendous offensive skill, a player of Jones' caliber on the backend is truly hard to come by.  He's big, agile, talented, gritty, and capable of playing in every situation.
2. Nathan MacKinnon – F – Halifax Mooseheads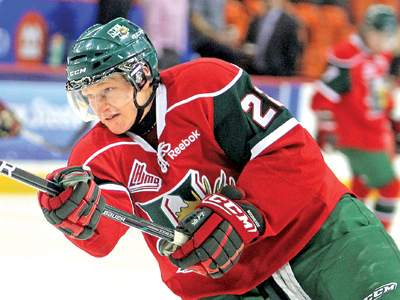 The Halifax Mooseheads were two games away from making the QMJHL Finals in 2012 with the help of rookie, Nathan MacKinnon.  He led the team in goals (31), assists (47), and points (78).  Nathan is one of the most naturally gifted athletes in junior hockey.  He is strong on his skates, capable of setting up plays, and can put the puck in the back of the net.  I firmly believe that this year's number 1 pick will come down to either Seth Jones or Nathan MacKinnon.
3. Alexander Barkov – F – Tappara
Incredible blend of size, toughness, and skill, Barkov will shock many this season with his play and work ethic.  He represented Team Finland in the World Junior Championships last year and contributed with 4 points in 7 games.  His vision on the ice is among the tops of his class and his puck control is second to none.
4. Sean Monahan – F – Ottawa 67's
Monahan really broke out last season offensively and garnered much interest among OHL fans.  While his offensive numbers are very impressive, you should not count out his defensive abilities either.  A very strong two-way player, Monahan should contribute even more on the top line this season.
5. Ryan Pulock – D – Brandon Wheat Kings
One of the best defenders in the draft, Pulock is a very capable defender and has tremendous poise with the puck.  His positioning is spot on and his shot is lethal on the blueline.  He will get considerable praise as the season progresses.
6. Zach Fucale – G – Halifax Mooseheads
I don't like to put goalies in the first round unless they are deserving of it.  So it should go to show you just how highly I think of Fucale if he made my top 10.  He has great lateral movement, acceleration, and can control rebounds very well.  Playing in front of a Mooseheads squad this season will greatly benefit his game and his draft
7. Adam Erne – F – Quebec Remparts
I've always been a big fan of Erne.  Erne plays much bigger than his 6 ft frame and backs it up with offensive numbers typical of an elite powerforward.  He isn't afraid to get dirty and lay a big hit when needed either.
8. Sergei Tolchinsky – F – Moscow Red Army 
I watched Tolchinsky play in the U-17 tournament and came away very impressed.  He is a flashy, dynamic forward that takes many risks in his game, but can usually pull off some ridiculous moves against defenders.  He was arguably the main reason Team Russia powered their way to a gold medal.
9. Rasmus Ristolainen – D – TPS
A very patient and cerebral defender, Ristolainen can take control of a game with little effort.  Standing 6'3″ has its advantages offensively and defensively.  He is an astute poke checker, and continually helps offensively with his booming shot, slick passing, and fluid skating.
10. Curtis Lazar – F – Edmonton Oil Kings
Lazar's game is very simple: play hard, don't make stupid plays, and good things will happen.  Such was self evident this season with the Oil Kings on their road to the Memorial Cup Playoffs.  Lazar's best asset might be his shot, which comes in handy quite often.  He will try to build off of a productive season last year by showing what he is capable of in his draft year.
11. Hunter Shinkaruk – Medicine Hat Tigers
He may seem a bit low to some people, so I can understand your frustration.  From my point of view, although he did play extremely well and put up astounding numbers last season, I really would like to see him play without a player like Etem on his wing to see just how dominant he can be.  Assuming he continues his play from last year, he will easily make my top 10 at the Midseason Rankings.
12. Anthony Duclair – F – Quebec Remparts
Duclair made a great showing last year for the Remparts.  A mix of skate speed and shifty hands, Duclair should really stand out this season with Quebec as they look to make it further in the Memorial Cup.
13. Valeri Nichushkin – F – Belie Medvedie Chelyabinsk
It may be difficult for bigger players to conform to the standard "flashy" Russian style of hockey, however Nichushkin has done it with such grace that he has solidified a high spot in my rankings.  He has everything you want in a big, talented player, but may need to work on a few minor things throughout the season.
14. Jonathan Drouin – F – Halifax Mooseheads
It took long enough, but Drouin made the smart decision to finally join the Mooseheads last season and join what looks to be a powerhouse team vying for a top spot in the QMJHL next season.  Drouin brings with him hockey sense, IQ, and smarts (all of which are tremendously difficult to teach).  He might be the most intellectually gifted hockey player this year.
15. Hudson Fasching – F – USNTDP
I may be in a select few who feel that Fasching is a phenomenal powerforward in the making.  He excels in his two-way game, taking pride in his physicality, determination, and playing tight in the corners and along the boards.  He played great last season, but still needs to round out the edges in order to push his way even further up the rankings.
16. Nick Sørensen – F – Quebec Remparts
Had he not had his season-ending injury last year, Sørensen would be much higher on my list.  He is quick with his skates and his stick and is a natural goal scorer.  With a completely rehabbed leg, he should do wonders on an already star-studded Remparts team.
17. Pavel Buchnevich – F – Severstal Cherepovets
Don't be surprised to see Pavel sky rocket up the draft rankings throughout the year.  What he lacks in size, he makes up for in skill.  With eye-catching moves, shot, and talent, Buchnevich is in a strong class of Russian prospects to make a splash in this year's draft.
18. Josh Morrissey – D – Prince Albert Raiders
There isn't much to get excited about in Prince Albert about, but Morrissey is sure making a case for himself this year.  A positionally sound defenseman, Morrissey will take on more ice-time this year in PA, and will likely exceed expectations from last season.
19. Kerby Rychel – F – Windsor Spitfires
Kerby's hard-nosed style of play has gotten him a Top 20 spot in my rankings.  He plays similar to former teammate Alexander Khokhlachev in the sense that he always to be going to the dirty areas to make plays or score goals.  He is an attractive option for many teams.
20. Eric Comrie – G – Tri-City Americans
To put not one, but TWO goalies in the top 30 is completely asinine, I can assure you.  But Comrie is one heckuva netminder.  As a rookie goalie, he played 31 games and put up respectable numbers.  The Americans missed out on a Memorial Cup playoff berth, but Comrie will do everything in his power to get them back on top.
21. Robert Hägg – D – Modo J20
It just seems like the Modo system continues to spit out NHL players left and right.  Hägg plays well on both sides of the puck and always seems to know where to be in the right moments of the game.  It will be nice to Hägg get a chance to showcase his skill at the next level.
22. JT Compher – F – USNTDP
Compher is the 3rd member of the USNTDP to make my list of top prospects.  There is a "no quit" attitude about Compher that sets him apart from his teammates.  He gives it everything he's got every single shift powered by a drive that never seems to die down.  He is capable of distributing the puck in tight situations, but ultimately he gets the job done.
23. Andre Burakovsky – F – Malmo J20 
Although he doesn't have a strong build and will likely need to tack on some muscle, Burakovsky is a very skilled player and can control the puck at will.  His all-around skill in the offensive zone makes him viable option at forward.
24. Elias Lindholm – F – Brynas J20
Look for Lindholm to make a name for himself this season with Brynas.  He is a great all-around forward showing that nothing lacks in any part of his overall game.  He is adroit in the offensive zone as he is in the defensive zone.
25. Bo Horvat – F – London Knights
The kid is a tank.  He plays the game with determination and grit, and can see the ice very well.  He drives the net well and makes it difficult for defenders to take the puck from him.
26. Taylor Cammarata – F – Waterloo Blackhawks
A kid this small always gets pigeonholed.  Just take a look at Rocco Grimaldi.  But Cammarata is very gifted and has shown it in his first year with Waterloo.  Possesses great speed, agility, and offensive prowess.  Can dish the puck just as well as he can put it in the net.
27. Will Butcher – D – USNTDP
A very skilled offensive defenseman, Butcher has a great first pass out of the zone, hockey sense, and the ability to quarterback a powerplay with keen precision.  He has great stickwork that gets him out of trouble and can turn on a dime and explode down the ice.
28. Madison Bowey – D – Kelowna Rockets
Another offensive defenseman, Bowey's key attribute he brings is his passing ability.  Coupled with his puck control, shot, and up ice vision, Bowey can turn into a key defender this season for the Rockets.
29. Max Domi – F – London Knights
Max is nothing like his father.  While his father was a pest to players, Domi seems to be a pest for goalies.  He displayed elite talent this season and helped the London Knights secure a top berth among the OHL.  Look for even bigger numbers this season for the Knights.
30. Alex Forsberg – F – Prince George Cougars
He might not have the brute strength other guys in his age group have, but you couldn't tell that by watching him play.  Forsberg is a gritty player, but he finds a way to make the big play by getting around opponents and setting up his fellow teammates.
For up to date prospect info, follow Shawn Reznik on Twitter (@ShawnReznikTHW)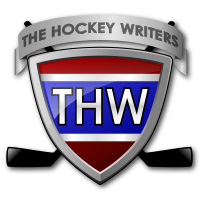 The archives of THW contain over 40,000 posts on all things hockey. We aim to share with you some of the gems we've published over the years.