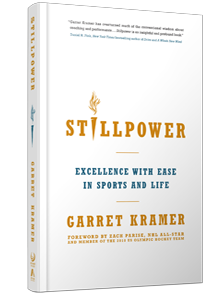 Book Review: Stillpower: Excellence with Ease in Sports and Life
By Garret Kramer with foreword by Minnesota Wild's Zach Parise
In his thought-provoking book Stillpower (the opposite of willpower), Garrett Kramer challenges the world of sports psychology as sports teams, athletes, writers and fans view it. In so doing, he has also presented a formula which could be applied to one's everyday life.
The author has a proven track record, working with the likes of Zach Parise, one of the prizes of the 2012 NHL free agency class.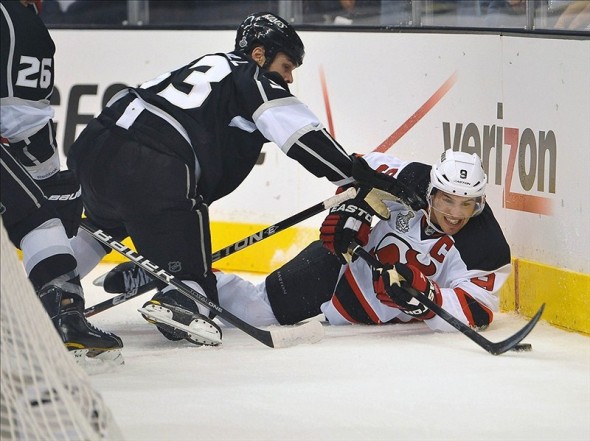 Given his simple but radical and non-traditional concepts and theories, I can only imagine that many sports psychologists would debate the merit of Kramer's ideas. Kramer can definitely back up his system and he incorporates many examples into this book to allow the reader to grasp what he is trying to convey more easily.
I have yet to meet the author in person, but I cannot help but conger up an image hockey's version of Cesar Millan, the famed Dog Whisperer, when thinking of the real life presence of Kramer. Calm-assertive. For an excellent breakdown of what makes Millan special, check out Malcolm Gladwell's What The Dog Saw.
What Cesar does for dogs and owners, Kramer aims to do for coaches and athletes. Well; sort of.  In Stillpower, Kramer presents the key element of "the clarity of mind to live (and play) with freedom and ease", as Michael Neil (author of Supercoach) stated.
***
Fuel your performance, and life, with the clarity of Stillpower.
"For years, athletes, coaches, parents, and organizations have searched for the secrets to optimum mental performance. Today, however, in spite of a myriad of tools, techniques, and strategies, consistent success and contentment are as elusive as ever. We see young athletes pushed so hard that 70 percent quit organized sports by the age of thirteen. Every day a high school, collegiate, or pro athlete makes headlines for his or her errant behavior—not to mention, talented and industrious players repeatedly failing to deliver in "clutch" moments.

While many insist that athletics is a great way to learn life lessons and expand life skills, this development is not taking place. Now, in Stillpower, Garret Kramer provides a revolutionarily simple explanation and understanding. And he reveals the innate principles behind consistent performance and success—on and off the field.

Virtually all of us are looking outside of ourselves, hoping to unlock the keys to happiness and success. In Stillpower, Kramer encourages us to look within to finally find the answers."
Video
Selected Excerpt 
"When Tiger (Woods) was young, his father constanty reminded him about the out-of-bounds stakes and water hazards that existed on all golf courses. As opposed to most sports psychologists or golf coaches who would instruct their players not to think about these hazards, Earl Woods knew that, from time to time, during a tournament, a thought about these danger spots was bound to pop into his son's head. As a result, Tiger learned not to be duped by his own thoughts. Major championships followed."
Author Bio

Garret Kramer, author of Stillpower: Excellence with Ease in Sports and Life, is the founder and managing partner of Inner Sports, LLC. His revolutionary approach to performance has transformed the careers of professional athletes and coaches, Olympians, and collegiate players across a multitude of sports. Kramer's work has been featured on WFAN, ESPN, Fox, and CTV, as well as in Sports Illustrated, The New York Times, The Wall Street Journal, and other national publications.
For more information please visit http://www.garretkramer.com, and follow the author on Facebook and Twitter
Bottom Line:
Rarely does a book resonate with me enough that I think about its concepts on a day to day basis. Stillpower has done just that. I have admittedly not yet grasped everything Kramer is shooting, but I do like some of the internal evolution it has provoked within.
Given my healthcare professional and scientific background, I would like to see some more hard evidence for proven results. I also do think some of the inferences Kramer makes a bit of a stretch at times.
On the whole, I would definitely recommend the book to athletes, coaches and fans alike. We could all use some degree of stillpower in our lives.
***
Christopher Ralph is THW's lead prospect and draft analyst & a Managing Editor
 ***
Follow @ChrisRalphTHW on Twitter as he infiltrates, dissects & analyses 
all happenings of hockey prospects & the NHL draft.