So your team is out of the playoff picture.  It's tough but so are you. You're a hockey fan.  Being a hockey fan means putting sport above team sometimes, kinda like country over party if you will.  While one shouldn't have to be motivated to watch the Stanley Cup playoffs, come hell or seven overtimes, I'll do my best to convince you to make an excuse for growing that playoff beard (or for you ladies, wearing a fake one).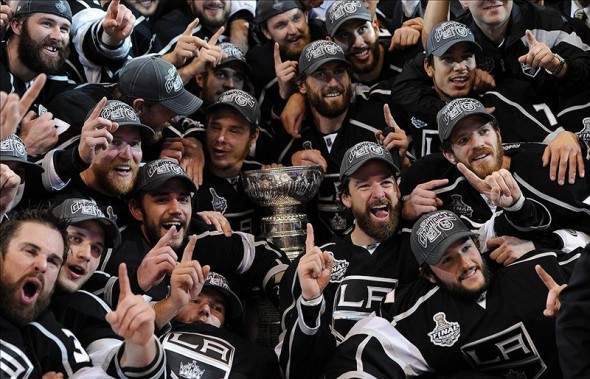 Canada Dry:
I don't have to remind my neighbors to the north that Lord Stanley has not resided in Canada since the 1992-93 Montreal Canadiens won the whole shebang.  This year a quarter of the field (Canadiens, Vancouver Canucks, Toronto Maple Leafs, Ottawa Senators) will have an opportunity to represent the home of hockey.  Between Montreal and Ottawa, at least one is guaranteed to advance to the Eastern Conference Semifinals.  Country first eh?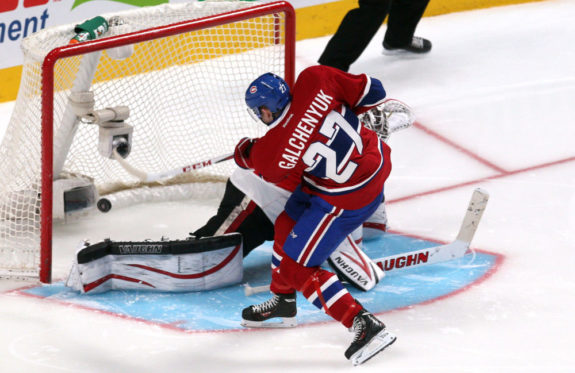 Original Six:
Alright, so technically the term "Original Six" is a bit of a misnomer but maybe you're a purist and these classic rivalries get your juices flowing.  All six (Canadiens, Maple Leafs, Chicago Blackhawks, Boston Bruins, Detroit Red Wings, New York Rangers) are in the postseason.  Personally I was licking my chops on Friday, when I saw the potential for three such series in the opening round.  As it stands, we'll get the B's and Leafs in the first round, which is pretty darn intriguing.  If you're playing favorites and or are looking that far ahead, a Blackhawks and Canadiens Final would be pretty sweet.  One would have to go all the way back to 1979, when the Habs bested the Blueshirts, to find such a series to culminate the end of the second season.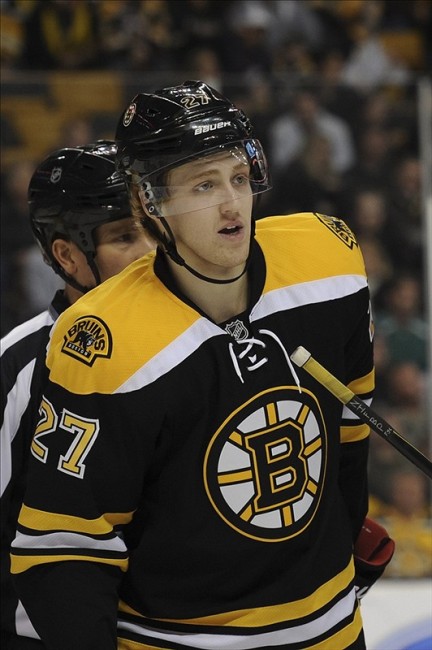 Top Shelf:
President's Trophy jinx be damned.  Who wouldn't love to see the top two teams from the regular season in each Conference, play for the Cup?  A series between the Blackhawks and Pittsburgh Penguins would be star-studded and a highlight reel series.  Then again, maybe you're just a fan of the Jean Claude Van Damme movie, "Sudden Death."
Ending A Drought:
Last year the Los Angeles Kings fit the bill of an underdog and a team looking to end a Cup drought, by winning their first since entering the league in 1967.  This year will be no different.  The St. Louis Blues (1967), Canucks (1970), Washington Capitals (1974), San Jose Sharks (1991), the reincarnated Senators (1992) and Minnesota Wild (2000) have yet to win a Cup.  Plus the Maple Leafs, New York Islanders and Rangers are gathering dust and a few cobwebs on their most "recent" vintage Cup victory.  So perhaps you're a sap for a team whose fan base is loyal and longing for a title.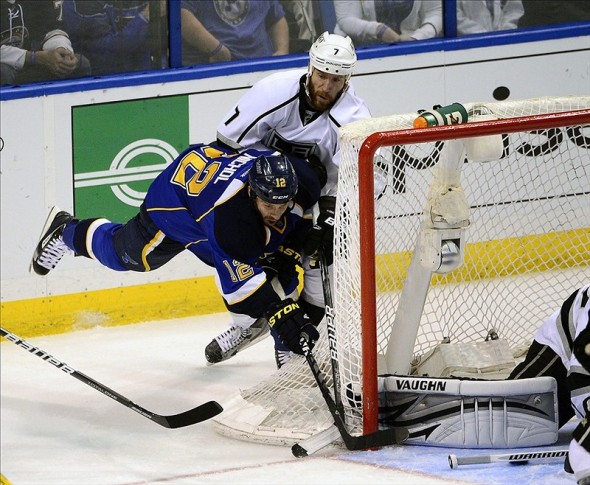 Underdog:
It could also be possible that you fancy yourself a contrarian fan and a fan of chaos, who loves upsets all around.  Honestly it isn't too difficult to get wrapped up in the feel good story of the young Islanders and John Tavares.  Additionally, out West, one has the option to pull for the Wild and the "State of Hockey" known as Minnesota.  Those two clubs don't win often and they're both playing squads that have won a Cup in the past five years.
Pulling For Players:
Whether it is a player acquired as a mercenary or one who has stuck it out with one team for his entire career, there never seems to be a shortage of players looking to raise the Cup and take that first sip.  Adding to that, you've also got those veteran players attempting to take aim at one last run to go out on top.  Players who come to mind are Jarome Iginla, Daniel Alfredsson, Joe Thornton, Patrick Marleau, Alexander Ovechkin, Rick Nash, Henrik Lundqvist, Ryan Callahan, Roberto Luongo, Henrik Sedin, Daniel Sedin, Zach Parise and Ryan Suter.  Plus, some guys looking to win their last might include, Teemu Selanne and Jaromir Jagr.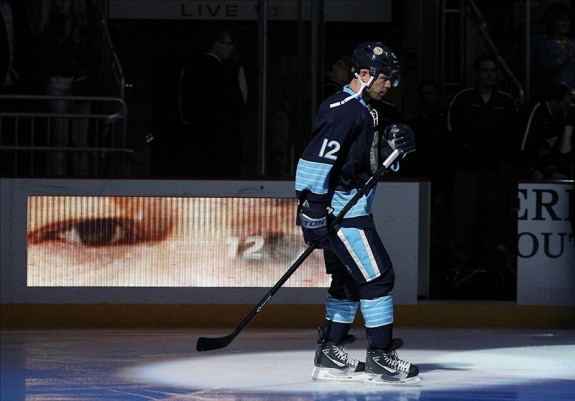 Love 'em or Hate 'em:
The phrase, "the enemy of the enemy is my friend" comes to mind on this one.  What I mean by this of course is you watch with the intent of rooting against your fiercest rival.  Then again maybe you're one to "pull for" a geographically close but neutral team to yours or one within the Conference which your team plays.  More likely, you're probably more prone to "adopt" a team from an opposing Conference but that's just my best guess.
Because It's The Cup:
Yes, these are the Stanley Cup playoffs and along with them, some of the most fun and intense hockey of the year.  Players, coaches, officials, fans, all kick it up another notch and take it to the next level.  It's the time when players leave blood, sweat and tears on the ice, acquire new battle scars and play until they can skate no more.  Rivalries are renewed and new one's are forged.  This is the time of the year where casual fans become bigger fans and die hard fans lose their voices, sleep and sometimes their minds.   So even though your team may not touch the holy grail, it's still okay to look.