The 1999 Dallas Stars were one of the most versatile, preponderate clubs assembled on the ice in the last 20 years. From shooting-ace Brett Hull to swift-skating Mike Modano to snarky defenseman Derian Hatcher, the team seemed to have it all.
Factor in head coach Ken Hitchcock's desire to receive a two-way game from his entire team and the pure backstopping ability of Ed Belfour, and you have a recipe for success.
Doug Armstrong, the assistant general manager to Bob Gainey during the Stars' successful Stanley Cup run, has since taken over the reigns for the St. Louis Blues and attempted to emulate the championship team's overwhelming success.
Only he is drawing from the incorrect Stars team.
The Sarnia, Ontario, native has crammed the Blues organization with former Stars success stories, including Belfour, Dave Taylor, Darryl Sydor and even St. Louis' adopted son, No. 16 himself. Sometimes, it has worked out. Often, though, it has resulted in the opposite.
On multiple occasions, Armstrong has defaulted to picking up former Stars who were under his leadership while he was the general manager (January 2002-November 2007). Many of these players, including Morrow and Steve Ott, played with Dallas far after the Stanley Cup run.
These moves have shaped a Blues lineup that has underperformed, underachieved and unsettled its fans for multiple playoff years.
Unlike its predecessors in this series, this post will break down numerous transactions registered by the Blues GM and where it has left the franchise as a whole.
The Dallas Stars Connection
July 6, 2011: Signed Jamie Langenbrunner, Jason Arnott to matching one-year, $2.5M contracts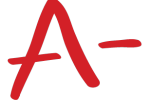 Just a few months after the team was forced to suspend star T.J. Oshie for missing a mandatory team practice, Armstrong brought in veteran leadership to try and right the ship. It seemed to work as, with the help of future All-Star goaltender Brian Elliott and Jack Adams Award winner Ken Hitchcock, the team made the next step and entered the 2012 postseason as a top seed.
Although Arnott and Langenbrunner combined for just 23 goals and 60 points through the season, the veteran presence jumpstarted the young roster. The franchise reached the second round for the first time since 2002, signalling the end of a long drought. The Blues were, again, considered contenders.
Although the re-signing of Langenbrunner for the next season can be called into question, this was one of the best moves Armstrong has made as GM of the St. Louis team.
Nov. 6, 2011: Relieved head coach Davis Payne; hired Ken Hitchcock
Feel free to argue whether Hitchcock is needed with the current roster (as discussed in Part II of this series). However, arguing his initial hiring would fall on deaf ears.
Hitchcock was exactly what the team needed. The somewhat-rebuilt roster jumped out to another disappointing start, sporting a 6-7-0 record under Payne. Hitchcock implemented his system from the start, made his players work to their full potential and instantly found results.
Since then, Hitchcock has been re-signed to one-year contracts every summer as Armstrong has declared multiple times that the coach will retain his position as long as he wants it.
After a third consecutive first-round playoff exit, the question remains: will Hitchcock return for a fifth season behind the Blues' bench?
Depending on Hitchcock's potential return and pending future playoff results, the grade could slip. However, given the original hire, Armstrong deserves a solid grade here.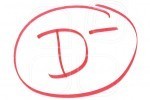 July 6, 2013: Signed Derek Roy to one-year, $4M contract
Roy's time with Dallas (30 games at the tail end of the 2012-13 season) came after Armstrong's reign in The Big D, but it's easy to assume he received intel from his former management team members or scouts.
Roy was a bust, plain and simple. He came off a season split between Dallas and the Vancouver Canucks where he played in 42 of a possible 48 games and scored just seven goals and 28 points. He was expected to fill the second-line center role behind David Backes, but was completely incapable of the position as he was a shell of his 81-point form in 2007-08 while with the Buffalo Sabres. He never seemed to fit in with the Blues, earning the healthy scratch position for spans of the regular season and postseason. He scored just 37 points and registered a minus-1 rating in 75 games, while accruing time with players such as Backes, Vladimir Sobotka and Vladimir Tarasenko.
Despite playing out the entire season with St. Louis, Roy went on to sign a one-year, $1 million contract with the Nashville Predators to open the 2014-15 season. He played just 26 games with Nashville before being placed on waivers and eventually traded to the Edmonton Oilers on Dec. 29, 2014.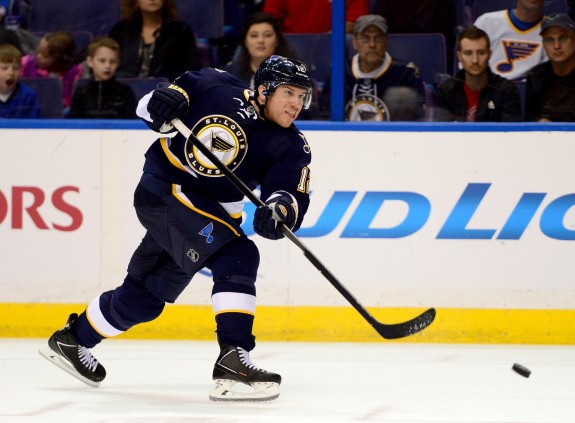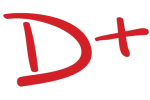 Sep. 23, 2013: Signed Brenden Morrow to one-year, $1.5M contract
Morrow, a two-time 30 goal scorer with the Stars, was acquired in response to a preseason game that saw Sobotka receive a dirty hit in which he did not return. It was highly publicized that Sobotka's teammates did not respond to the hit and let it go unnoticed.
Morrow was supposed to be that spark on the bottom-six forward group to ignite the team when a physical presence was needed. He was the brute backbone of the team.
Although he did provide this role, he only showed glimpses of his former self, scoring goals near exclusively in power-play situations (four extra-man tallies in 13 total goals). He was more noted for being an unwieldy anchor in breakouts, while also providing the team with unnecessary offensive-zone penalties that often occurred away from play. He visibly displayed fatigue as the season progressed and considerably lacked motivation to reach the defensive zone in back-checking efforts.
Morrow signed a one-year, $1.55 million contract with the Tampa Bay Lightning last summer. He scored eight points in 70 games for the Lightning and has zero points in 11 postseason contests.
Other notable moves by Armstrong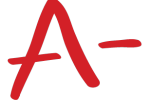 Feb. 18, 2011: Traded Eric Brewer to Tampa Bay Lightning for 2011 third-round pick (No. 88 – Jordan Binnington) and Rights to Brock Beukeboom
After former GM Larry Pleau was officially out of office, Armstrong began shaping the team in his image. One of his first true moves was dealing captain Eric Brewer out of town, making room for the new regime. Brewer had been the face of the Blues' rebuild that was ongoing since the beginning of the 2005-06 season and sending him away seemed to be as much a hockey move as a publicity move. It helped fans believe that changes were on the way and the Blues would finally be turning the corner.
Armstrong's draft team took advantage of the third-round pick, selecting now-Chicago Wolves starter Binnington, who has been as impressive as any at the AHL level. No matter how you slice this deal, it stands the test of time as a brilliant transaction by the Blues.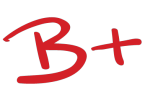 Feb. 19, 2011: Traded Erik Johnson, Jay McClement and 2011 first-round pick (No. 11 – Duncan Siemens) to Colorado Avalanche for Kevin Shattenkirk, Chris Stewart and 2011 second-round pick (No. 32 – Ty Rattie)
One day after the Brewer trade, Armstrong shocked the hockey world by moving former No. 1 overall pick Johnson to the Avalanche. This deal, still referred to by Blues fans as The Trade, seemed to heavily favor the Blues at the open. Johnson was falling down the St. Louis depth chart, while Shattenkirk looked like the puck-moving defenseman the team desired and Stewart was well on his way to NHL stardom.
As time progressed, it seemed that the trade evened out. While both sides are continually waiting out the production from the two draft picks, Johnson has solidified his name as the Avalanche's No. 1 defender, while Shattenkirk has become a dominant force on the Blues' back line. Stewart fell into obscurity within the Blues' roster, eventually warranting a trade to the Buffalo Sabres in February 2014.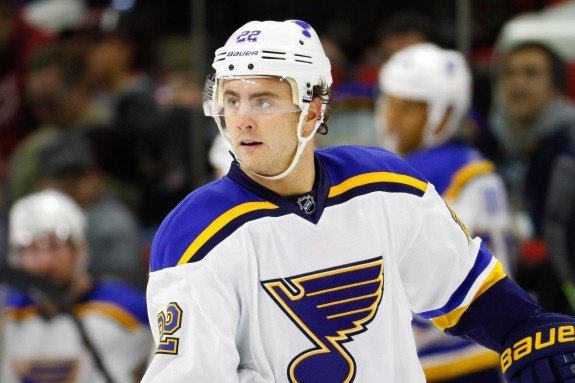 July 1, 2011: Signed Brian Elliott to one-year, two-way contract (re-signed Jan. 18, 2012 to two-year, $3.6M extension)
It was a move that was made to push St. Louis-native Ben Bishop to stardom. Elliott, a former Avalanche and Senators netminder, was slated as the third goaltender on the depth chart heading into camp, providing Jake Allen a stable starter to watch on a night-by-night basis in AHL Peoria.
From almost the minute camp started, Elliott changed the landscape. He thrilled the coaching staff with his determination, warranting the backup job in St. Louis and sending Bishop back to the AHL.
He was an All-Star his first season (bringing on the re-signing), and again in 2014-15.
He backed up for what seemed like ages before receiving the starting job in this past season. Elliott is currently the franchise leader in GAA (2.00), save percentage (.923) and shutouts (21).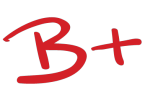 Feb. 26, 2012: Traded Ben Bishop to Ottawa Senators for 2013 second-round pick (No. 47 – Tommy Vannelli)
A deal that is questioned to this day, the Bishop trade solidified Allen as the team's future in goal, with Halak and Elliott manning the pipes on the NHL club. The Blues found themselves in a classic goalie logjam, needing to make a move somewhere.
Bishop was the odd-man out. The 6-foot-7 goaltender posted a history of unsuccessful seasons with the Rivermen (three of four seasons with a GAA above 2.50; back-to-back seasons with .900 and .901 save percentages). At the time, Bishop was the obvious choice to clear up the bottleneck.
Of course, he has gone on to post a 40-win season and 11 total shutouts since leaving his hometown team. He will play in his first Eastern Conference Final in just a few days.
Hindsight is 20/20. It is easy to forget the struggles he faced before departing Missouri.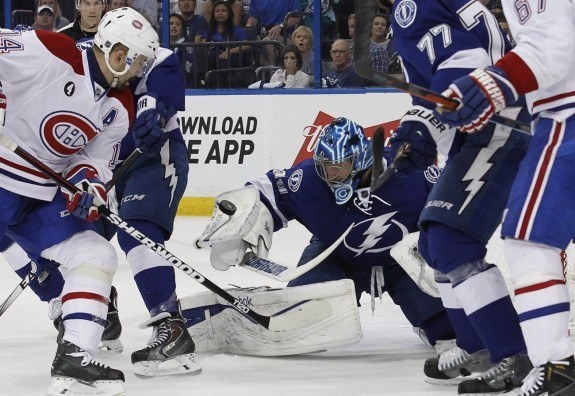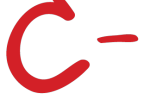 March 30, 2013: Traded 2013 second-round, fifth-round picks (No. 52 – Justin Bailey, No. 143 – Anthony Florentino) to Buffalo Sabres for Jordan Leopold
A journeyman defenseman, Leopold provided the Blues a left-handed shot they desperately seeked heading into the 2013 NHL Trade Deadline. Leopold, then on a falling Sabres team, was slated to be a second-pairing defenseman.
The price seemed minimal for the defenseman once heralded as a smooth-skating, slick-passing backliner. However, it was the trade the next day that almost branded this deal as insignificant.
For what Leopold became to the Blues, the loss of the two draft picks was simply too much to surrender. It seems that the Blues GM truly jumped the gun on this transaction as he still had four days to make the correct trade.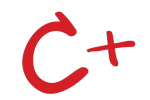 April 1, 2013: Traded 2013 first-round pick (No. 22 – Emile Poirier), Mark Cundari and Reto Berra to Calgary Flames for Jay Bouwmeester (defenseman re-signed to a five-year, $27M contract extension on August 1, 2013)
Just one day after acquiring Leopold, the Blues made their first true splash at the Trade Deadline since acquiring Keith Tkachuk from the Phoenix Coyotes in 2001. Bouwmeester, a left-handed, top defender, filled out a dynamic top pairing with Pietrangelo. The Blues seemed poised to present their opponents with the best No. 1 pairing in the NHL.
Despite a first-round exit, the Blues came out on top of the deal from the gitgo. Bouwmeester was as advertised and complemented Pietrangelo well.
Armstrong was so thrilled with Bouwmeester's play that he locked up the defenseman for five more years, despite still boasting one more year on his current deal. The newcomer's contract was finalized before Pietrangelo's RFA extension was inked for the upcoming season.
No doubt, Pietrangelo was able to use Bouwmeester's hefty salary as leverage against the franchise. It helped dictate his new seven-year, $45.5 million extension signed in September 2013.
Bouwmeester, who tallied 33 assists and 37 points in his first full season with the Blues, notched just 11 assists and 13 points in 2014-15. Although numbers do not tell the full story, these are unacceptable for someone of Bouwmeester's reputation … and paycheck.
Rumors circulated all season that the 31-year old was playing injured. Hopefully this is the case, and not a situation of regressing, as the Blues still have four years remaining on the 6-foot-4 defenseman's contract.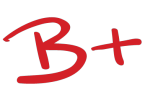 July 10, 2013: Traded David Perron to Edmonton Oilers for Magnus Paajarvi and 2014 second-round pick (No. 33 – Ivan Barbashev)
Perron was a fan favorite as the Blues stepped back into recognizability of the playoff picture. He was the 26th overall pick in 2007 and stepped into the spotlight the very next season.
However, the crafty left winger fell into disdain with the Blues' coaching staff. The two-time 20-goal scorer became known for offensive-zone penalties and disapproving back-checking abilities. He scored just 10 goals and 25 points in 48 games in his final season wearing the Bluenote.
Although Paajarvi did not fit in well with the Blues' system either, this is still not a bad trade for Armstrong. It freed Alexander Steen to play in a top-six role (went from scoring eight goals in 40 games in 2012-13 to tallying a career-high 33 goals in 68 games in 2013-14), while also providing the Blues with a high draft pick in the 2013 draft. Barbashev, locked by many pundits to be a mid-to-low first round selection, is a star in the making and can provide the Blues with natural goal-scoring ability for years to come.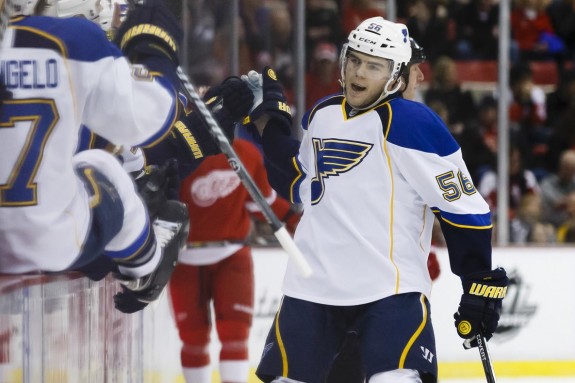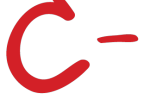 Feb. 28, 2014: Traded Jaroslav Halak, Chris Stewart, William Carrier, 2015 first-round pick, 2016 third-round pick to Buffalo Sabres for Ryan Miller and Steve Ott
Much like the Shattenkirk-Johnson trade, Armstrong's transaction on Feb. 28, 2014, is one that will be in the spotlight for years to come. As this trade has been scrutinized for well over a year, let's just weigh out the positives and negatives:
The positives
Ridding the Blues of Stewart, a player falling out of management's favor in a hurry.
Moving Halak, who was set to become a UFA at the end of the season. This allowed Allen to move into his current position.
Telling the hockey universe that the Blues were all in. This is the type of trade a GM makes at the deadline to prove that his team is ready to be taken seriously.
The negatives
Trading a first-round pick (as well as a third-round selection). Again, the Blues will look to the draft with a depleted lineup in picks.
Ryan Miller was also a UFA. If the Blues lose and Miller walks, this trade would be all for nothing.
The team already had a goaltender. Unloading a contract in Halak was needed, but the organization took on another one — and on a goalie that Armstrong once said was "a five or six percent upgrade" over Halak.
Losing prospect Carrier.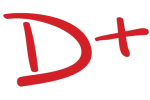 June 28, 2014: Traded Roman Polak to Toronto Maple Leafs for 2014 fourth-round pick (No. 94 – Ville Husso), Carl Gunnarsson
At the time of this trade, which occurred at the 2014 NHL Entry Draft, both teams seemed to be filling a dire need. The Maple Leafs were acquiring a rugged defenseman who could probably use a change of scenery, while the Blues figured they ended their journey of finding the perfect left-handed defenseman to play alongside Shattenkirk on the second pairing.
The tail of one season sure changed that mindset.
Let's not escape the facts: Polak's toughness was slightly overstated thanks to a brawl in the 2012 postseason. He was one of the rougher players on the blue line for his squad, but he certainly was not among the hardest hitters or best fighters in the NHL. His plus-7 rating since Hitchcock signed on was less than impressive (when considering his teammates' stats), and he appeared to lose a step in defensive coverage since serving as a top defenseman in his first few NHL campaigns.
However, Gunnarsson was not a top-four defenseman for his new team. His 12 points was underwhelming, while his play in the defensive end left something to be desired.
As a sixth defenseman, he would serve his purpose. The $2.95 million price tag that came with him (as well as the staggering $3.45 million salary for next season) suggests that he qualifies for the overpaid category.
Another influence in the grade: the Blues reportedly inquired about bringing Polak back to St. Louis at the trade deadline. If that doesn't scream buyer's remorse, it's difficult to identify what does.
As with any trade involving draft picks, the deal could swing back to the Blues' favor if Husso continues to develop into a quality goaltender. He is currently a top netminder in Finland and his future looks extremely bright.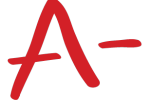 July 1, 2014: Signed Jori Lehtera to two-year, $5.5M contract; signed Paul Stastny to four-year, $28M contract
What else can you say about Lehtera? The Finnish native, a Blues' third-round selection, 65th overall, in the 2008 NHL Entry Draft, was a key pick-up to the St. Louis team desperately seeking center depth. He was the man behind Vladimir Tarasenko for most of the season while playing a solid defensive game. Not bad for a guy who only carries a $2.75 million annual cap hit with him.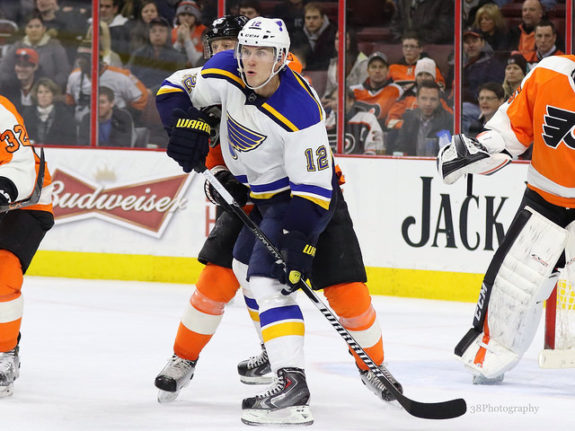 Stastny, on the other hand, was not the difference maker most expected in his first season with his hometown team. After scoring 61 points in 70 games as the Avalanche's third center, Stastny was brought in to be the much-needed change in the Blues' top-six forward group. His 46 points in 74 games, as well as an embarrassing one goal in six postseason games, was a disappointment to the hype surrounding his season debut.
After a blunder in the 2014 postseason, though, Armstrong focused on the true problem with his team: scoring. There was no way of predicting the three-time 70-point scorer would be of little effect. In order to bring in a top player, he had to overpay, as other NHL GMs were prepared to do the same.
The hope is that Stastny becomes more of a factor through the next three years of his contract.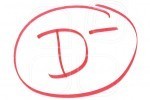 July 10, 2014: Released Vladimir Sobotka (offered 1-year, $2.73M arbitration deal); signed Steve Ott to two-year, $5.20M contract extension
Sobotka was coming off a career-high 33 points in 2013-14 when his contract expired. An RFA, Sobotka demanded a salary that Armstrong was not willing to fork over. It became a difference of $300,000, from which neither side would move toward. From a business standpoint, Armstrong deserves respect for his willingness to think about his future salary cap implications and not just the impending season.
However, in a matter of hours, the Blues took on another salary that was more of an overpayment than what Sobotka would have received. Ott, unequivocally a fourth liner at this point in his career, was awarded a contract that mirrors a top third-line center.
Ott is a pest; he fights for his teammates and he antagonizes when his team needs it. However, his salary is inexplicable. It stands as an overreaction to the loss of Sobotka (both posted similar faceoff percentages and served a bottom-six role).
With Ott, the Blues entered the postseason with a fourth line earning $4.93 million per season. In comparison, the Western Conference Final-bound Anaheim Ducks enter the third round with $3.05 invested in their fourth line while the Chicago Blackhawks, also headed to the third round, have just $3.65 million tied up in their fourth line.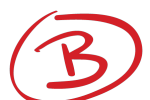 March 2, 2015: Traded Ian Cole to Pittsburgh Penguins for Robert Bortuzzo and 2016 seventh-round pick; traded Joakim Lindstrom and 2016 sixth-round pick to Toronto Maple Leafs for Olli Jokinen; traded Maxim Letunov to Arizona Coyotes for Zbynek Michalek
Much like Armstrong's approach to free agency, he looked at necessary Trade Deadline changes in a different light than he had before. Instead of major trades, he felt the need to fine tune the roster with minor tweaks.
Bortuzzo was added for toughness. Michalek was filling the gap that Polak left behind. Jokinen was to round out a top-nine forward group in case of injury. On paper, the trades were fair and exactly what the playoff-bound Blues needed for a long run.
It's difficult to pinpoint why these swaps did not pan out. Michalek, who was coming off a concussion suffered while with the Coyotes, was ineffective for the most part. Jokinen played in just eight regular season games (scoring two goals and five points), while Bortuzzo was a force on the blue line, but an upper-body injury limited his regular season play to just 13 games. Coach Hitchcock chose not to play him in the playoffs, despite his apparent recovery from injury either at the end of the season or during the postseason.
Hitch says Bortuzzo didn't play because it would have been difficult to jump back in after injury.

— Jeremy Rutherford (@jprutherford) April 28, 2015
—————
Whether it was an issue of the coach's trust or the players simply not gelling in the club's system quick enough, these seemed like solid moves to solidify what should have been a promising run.
Overall, Armstrong's performance as GM has been lukewarm; he's been behind some masterful adjustments and then through weak, questionable trades and signings. It seems his job is safe for the time being, but another bold move that blows up could be the final straw before owner Tom Stillman makes a difficult change in the front office.
For now, Armstrong will be focused on a change in culture. Whether that be behind the bench or in the locker room, or a mix of both, will ultimately be his decision.
He better choose carefully, though. Otherwise, his chance to see another memorable Stanley Cup run will be with another franchise.
Read the other parts of this series.
Part I: On-Ice Leadership
Part II: Coaching
Part III: General Manager
I am a former NHL media member and reporter for the St. Louis Blues, working for various media outlets. Currently, I am an NHL News Writer and Editor for The Hockey Writers. I live in St. Louis and work as a freelance copywriter in numerous industries.