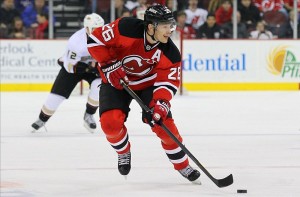 Back in the old days of Czechoslovakia, the still-fused Czech Republic and Slovakia were a consistent threat to win Olympic gold. Though it also helped to have two of the best hockey players of all time, Jaromir Jagr and Dominik Hasek, in their primes. Currently, the Czech Republic could certainly benefit from the talents of current National Hockey League Slovakian superstars Jaroslav Halak, Zdeno Chara, Marian Hossa and Marian Gaborik in their line-up. Still, the Czechs should have enough firepower left to make it to the medal round. They have been slotted in Group C, which is headlined by hockey superpower Canada, but also a pair of lesser teams in Switzerland and Latvia.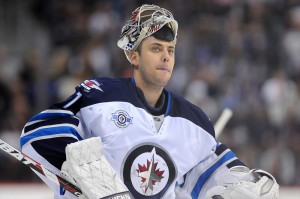 Goaltending
Goalie 1: Ondrej Pavelec
Goalie 2: Tomas Vokoun
Goalie 3: Michal Neuvirth
The Czechs simply have not stacked up with the other major powers between the pipes since Dominik Hasek called it a career. The three aforementioned netminders are the only trio of Czechs currently in the NHL. Although Pavelec is a solid mid-level starter and Vokoun represents one of the top back-up goaltenders in the NHL, the Czechs are going to have to play some incredible team defense to keep pucks out of the nets with all of the elite scorers facing off against them in the Sochi Olympics.
Grade: D+
Defense
D1: Marek Zidlicky – Rostislav Klesla
D2: Roman Hamrlik – Zbynek Michalek
D3: Roman Polak – Filip Kuba
Zidlicky is not an elite offensive defenseman, but he runs a power play well and is better than credited in his own zone and at the physical game. Klesla is above average in all three zones and will make a solid top pairing with Zidlicky. Hamrlik is fading in his late 30's but offers a ton of experience, while Michalek is terrific defensively despite not offering much help on the score-sheet. Polak is one of the more underrated defensive defensemen in the league, while Kuba offers a rocket point shot and very good outlet pass despite many holes in other aspects of his game.  The Czechs lack a truly elite defender who can dominate the flow of the game. Though this would be a solid six to bring into an NHL game, in the superstar-studded Olympics they will be likely overmatched against the elite forward units of Russia, Canada, the United States and Sweden.
Grade: D+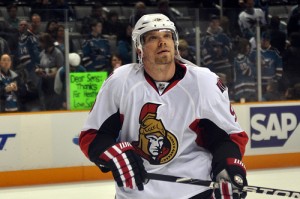 Forwards:
1st Line: C Patrik Elias (Captain) – LW Milan Michalek – RW Jakub Voracek
2nd Line: C David Krejci – LW Tomas Fleischmann – RW Radim Vrbata
3rd Line: C Tomas Plekanec – LW Jiri Tlusty – RW Jaromir Jagr
Checking Line: C Martin Hanzal – LW  Martin Erat – RW Jiri Hudler
Spares: RW Martin Havlat, C/LW Vaclav Prospal
There should be an annual award for the most underrated player in the NHL, and it should be named the Patrik Elias Trophy. Able to excel at all three forward positions in all three zones of the rink, Elias has been as responsible for the New Jersey Devils' tremendous success over the past decade and a half as anyone not named "Martin Brodeur". He will make a superb pivot on a fantastic first-line alongside a pair of fine two-way forwards, Michalek and Voracek. In addition to their terrific all-around play, Michalek cracked the 30+ goal plateau in 2011-12 and Voracek has been by far the best offensive forward for his Philadelphia Flyers thus far this season.
On the second line, Krejci is just below the NHL elite as a two-way center, while Fleischmann and Vrbata are explosive scorers with a great deal of post-season experience. The third line features another above-average two-way center in Plekanec, and on his left another 2013 breakout player in Carolina's all-purpose threat Jiri Tlusty.  As far as Jaromir Jagr goes, what would the Czech team be without him? He is a tremendous locker room presence and an absolute legend who can still contribute on the power play.
Martin Hanzal offers size, defensive acuity and face-off excellence for a checking line center. Erat is a 30+ goal-scorer who has learned the Zen art of defensive forwarding from a career in the Nashville system, while Hudler is fast and skilled, though undersized on the right side. Havlat and Prospal offer a great deal of experience and talent coming off the bench for a group of forwards who are dangerous, though below the skill-level of Canada, Russia, the US and Sweden.
Grade: B-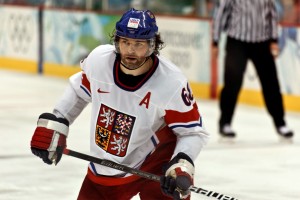 Why I Left Them Off/ Put Them On
Though he will be nearly 42 years old for the Sochi Olympics, Jaromir Jagr has an uncanny ability to make those who play around them better. Claude Giroux and the Philadelphia Flyers have yet to recover from his formidable absence. The Czechs are already trailing the hockey superpowers in talent, thus they will sorely need the intangibles Jagr gives them both in the locker room and on the ice.
Conversely, many may wonder why I have left Tomas Kaberle off a team which sorely lacks offense from the blueline. Kaberle, quite simply, is abominable defensively. Watching him try to cover NHL forwards is like watching a copperhead snake try to eat Jell-O with chopsticks.
Prediction 6th Place
With a mix of experienced two-way players, the Czech will not be an easy out for any team. Led by underrated studs like Elias, Michalek, Vrbata and Krejci they will certainly make an appearance in the medal round. Unfortunately, the lack of elite players in both goal and on defense will certainly spell doom against the more complete rosters of Canada, Russia, Sweden and the United States.