Welcome to NHL Draft Week 2016.
We are just mere days away from finding out where the top prospects will go. As it turns out, the intrigue of the draft starts with the third pick and the Columbus Blue Jackets. I honestly didn't think we'd be here talking potential surprises with this pick. But that's the beauty of the sport. We really don't know until the team announces that pick on the draft stage.
Like last year, this guide is your go to resource for the Blue Jackets and what they'll do at the draft. It was in this space last season that we predicted that they'd call Zach Werenski's name when it was their turn. We somehow also called third-round pick Keegan Kolesar for Columbus. That's a good day's work.
Will we duplicate last season's success? We will certainly try to. We will start by going over a recent history of the third pick and the kind of players they became. We'll then turn our attention to this draft and get you as ready as possible for what will happen in Buffalo.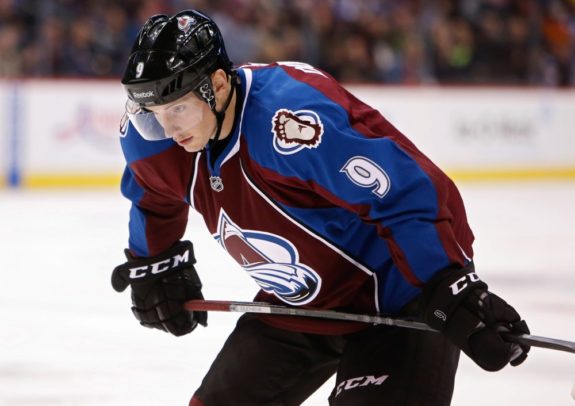 A History Of The Third Pick
Going back to 1990, many good players went third overall, as well as some duds. Here is the complete list.
1990: Keith Primeau
1991: Scott Niedermayer
1992: Mike Rathje
1993: Chris Gratton
1994: Radek Bonk
1995: Aki Berg
1996: J.P Dumont
1997: Olli Jokinen
1998: Brad Stuart
1999: Henrik Sedin
2000: Marian Gaborik
2001: Alexander Svitov
2002: Jay Bouwmeester
2003: Nathan Horton
2004: Cam Barker
2005: Jack Johnson
2006: Jonathan Toews
2007: Kyle Turris
2008: Zach Bogosian
2009: Matt Duchene
2010: Erik Gudbranson
2011: Jonathan Huberdeau
2012: Alex Galchenyuk
2013: Jonathan Drouin
2014: Leon Draisaitl
2015: Dylan Strome
As you can see, many good players went third. But there was a notable miss in there too (Svitov). Just because the Blue Jackets have the third pick, doesn't guarantee them future success with it. But the chances are pretty good.
What will the Blue Jackets do with the pick? I recently wrote about that here. If the draft goes as expected with the first two picks, the Blue Jackets should have their chance to select young phenom Jesse Puljujarvi. We expect this to happen.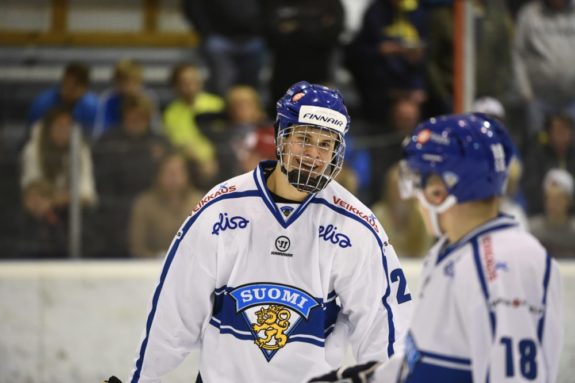 I will admit that it is not a guarantee however. The right deal could come along which makes it beneficial to trade. Given the type of player that Puljujarvi could become, it would take a massive haul for Columbus to consider making this trade. But there is a point where it happens. It will be curious to see where the team feels that point is.
Here's the other part. Columbus needs top-six centers. The third pick could be in play if that kind of player comes to Columbus. Is that a player like Matt Duchene? His name is out there, but the Blue Jackets among other things would need cap space. But if an opportunity to get that kind of player comes up, certainly the team will discuss the possibility.
Despite all this, Jesse Puljujarvi is a special talent and would help the Blue Jackets for many seasons. He fills a need at right-wing, while giving the Blue Jackets some top-line scoring punch. We will be very shocked if Puljujarvi doesn't hear his name called by Ville Siren at the draft.
The Other Picks
Luckily for us, the Blue Jackets draft is more than just their first pick. In 2016, at least to start, they own four other picks. They will pick 34th, 65th, 155th, and 185th. They do not have a 4th or 5th round pick, thanks to the trades involving Brandon Saad and Jordan Leopold.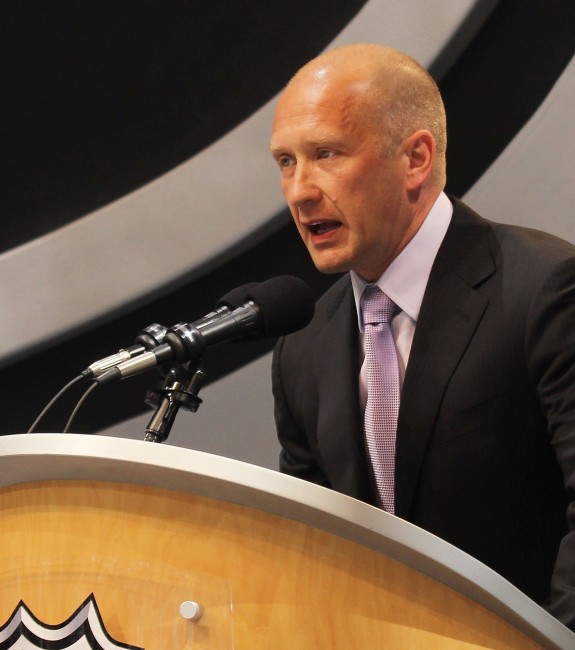 Here's an interesting note for you to ponder. When I spoke to him at the Combine, GM Jarmo Kekalainen admitted that he's confident the Blue Jackets will have more than five picks at this draft. If that's the case, the team will look to trade down to acquire other picks. Later in the draft, the more tickets you have, the better chance one of them breaks out in a good way.
Who will the Blue Jackets take with these picks or others? They'll pick the best available player in their estimation. We'll try to give you a sense of who some of those players could be around each of their later picks.
The 34th Pick
If finishing in the bottom five of the league has an advantage, it's right here with this early second-round pick. With the chance of potential first-round talent falling to here, the chances are pretty good that the Blue Jackets can land another impact player. Who could be available here? Let's look at this by position:
Center: Tage Thompson, Brett Howden, Pascal Laberge, Sam Steel, Jordan Kyrou, Dillon Dube, Will Bitten.
Left-Wing: Tyler Benson, Boris Katchouk, Jack Kopacka, Tim Gettinger.
Right-Wing: Alex DeBrincat, Vitaly Abramov, Nathan Bastian, Taylor Raddysh.
Defensemen: Dennis Cholowski, Lucas Johansen, Kale Clague, Libor Hajek, Frederic Allard, Cam Dineen.
Goalie: Evan Fitzpatrick, Carter Hart.
As you can see, there's plenty of talent here. The names that are actually here will depend on how the first-round shakes out. Does Columbus draft Puljujarvi? Do they trade down and land a center? What happens there will help shape what happens here.
If I had to venture a guess, they'll either look at a center or a defenseman. I recently did a mock draft and was able to land Howden at 34th overall. I'd think the Blue Jackets would be very pleased if Howden, Thompson, or those other centers fell to them. On defense, any of those names would work well for the 34th pick. Don't rule out Raddysh in this spot. He confirmed at the Combine that Columbus talked with him.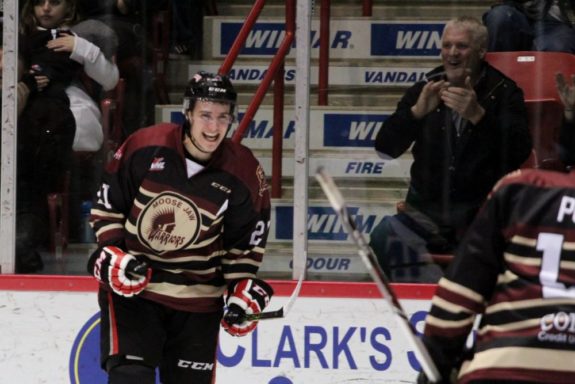 For my official prediction, I'm going to stick to my guns and say Howden assuming they pick Puljujarvi in round one. If they get a center in round one, then I think they go defense, and grab Cholowski, Clague, or Hajek.
There is NHL in every round of this draft somewhere. We will give you players who we think could be available at each position and try to predict what could happen.
The 65th Pick
Center: Noah Gregor, Trent Frederic, Mitch Mattson, Dylan Gambrell.
Left-Wing: Adam Mascherin, Cam Morrison, Brayden Burke, Carsen Twarynski.
Right-Wing: Givani Smith, Vladimir Kuznetsov, Joseph Anderson, Wade Allison.
Defensemen: Maxime Lajoie, Ryan Lindgren, Adam Fox, Marcus Niemelainen, Chad Krys.
Goalie: Tyler Parsons, Colton Point
There are some interesting names in this group. Of note, pay attention to Gambrell and Allison. Both Gambrell and Allison each appeared on my sleeper list. Gambrell stars at the University of Denver, who got to the Frozen Four. Allison plays for Tri-City and had an incredible second half after recovering from injuries. If I was the Blue Jackets, I'm looking at Allison and grabbing him if he's still there.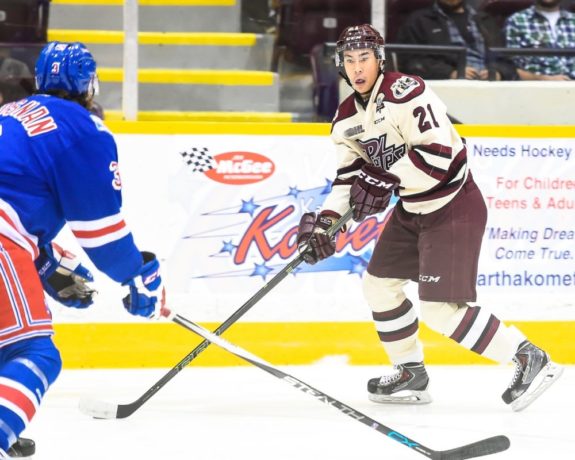 The 155th Pick
Center: Jonathan Ang, Anthony Salintri
Left-Wing: Brett Murray, Travis Barron
Right-Wing: Ty Ronning, William Lockwood
Defensemen: Cole Candella, Jordan Sambrook
By this point, you put trust in your scouting staff and hope you find a hidden gem. Given the background of Kekalainen, it's not out of the question to find good talent here. I would think Ang is long gone by this position, but if not, he's someone you grab and say thank you very much. Other than that, watch for these names or the names of others who are draft re-entries.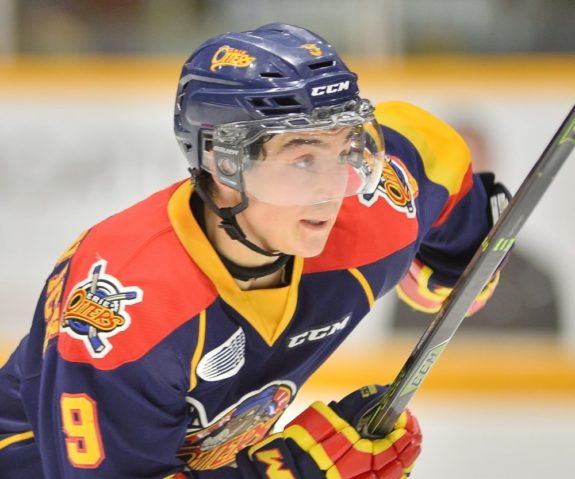 The 185th Pick
Center: Garrett Pilon, Hayden Verbeek
Left-Wing: Kyle Maksimovich, Graham McPhee
Right-Wing: William Lockwood, Dmitry Sokolov
Defensemen: Chase Priskie, David Quenneville
Again, just like in the sixth round, you trust your staff and hope to find a hidden gem. In this group, Maksimovich is interesting given his offensive output with the Erie Otters. Also watch for both defensemen here. Each appeared on my super-deep sleeper list as they each have the tools to become effective NHL players. Priskie had one of the best seasons in the NCAA's as a defenseman. If available, the Blue Jackets should swipe him up before the rest of the league knows what happened.
And there you have it. You are primed and ready to go for the NHL Draft. Stay tuned here for all the latest draft developments. Join Michael Straw and myself as we bring you live wall-to-wall coverage of both days of the NHL Draft from Buffalo. Who will the newest Blue Jackets be? We'll all learn together.