From now until the NHL Entry Draft, we will have a series of articles helping you get ready for both the draft and the combine. Today, we focus on sleepers. Think you can find them? I give you five to consider.
We started our road to the NHL Draft series by giving you who I think the steal of this draft is. If you missed it, you can check that out here. You don't want to miss his story. We'll remember it for a long time.
We now turn our attention to potential sleepers in this upcoming draft. We will hear over 200 names called at the end of the June. Within those 200 are hidden gems. We are going to try to name five players who we're not giving enough credit to.
Look, trying to predict these things is an inexact science filled with flaws. There's no perfect system out there. We make informed decisions based on available information. We try to project the future and find comparables for these players.  Sometimes it works out, and sometimes it doesn't. Our goal here is to get more right than wrong.
Let's now dive into our sleepers list. For the purposes of this article, I am defining a sleeper as someone ranked outside the top 50 of North American skaters and top 20 of European skaters for this draft. These are players who project to go somewhere between the third and fifth round. We will introduce you to them and why we think they could surprise you.
Dylan Gambrell – University of Denver
Gambrell finished his freshman season at the University of Denver about as well as anyone could. After tallying 47 points in 41 games in the regular season, Gambrell earned All-Tournament Honors at the NCAA West Regional by scoring 5 points which helped Denver knock off Boston University and Ferris State. The Pioneers lost in the Frozen Four to eventual champion North Dakota.
What's impressive about Gambrell is how quickly he moved up the depth chart as a freshman. He found himself as the Pioneers top-line center very early in the season. He played on the line known commonly as "the Pacific Rim" line with Danton Heinen and Trevor Moore.
Keep an eye on DU forward Dylan Gambrell tonight. 19-year-old winger, second-day draft prospect. 40GP 17-30-47 as part of Pacific Rim Line

— Kris Baker (@SabresProspects) April 8, 2016
Gambrell got better with every game. He's a very smart player who is effective in all three zones. His skating was already good coming into the year. Where he made vast improvement is his play with the puck. He makes better decisions now such as when to drive the net or when to make a pass. He's a tireless worker who strives to get better everyday.
Gambrell made a massive jump up the Central Scouting rankings from 149th at midterm to 67th now. I think he's better than that given his skill and work ethic. He's a mid-late third rounder with good upside.
Wade Allison – Tri-City Storm
After a slow start thanks in part to some nagging injuries, Allison has turned on the jets and shown us what he's capable of. He's a power forward who isn't afraid to attack or take the body. When he's on his game, he's very hard to stop.
His second half surge helped Tri-City storm into the playoffs on a high. The Storm swept Sioux Falls in the first round. They followed that up by winning a decisive Game 5 over Waterloo to advance to the Clark Cup Finals. They open Friday night against the Dubuque Fighting Saints.
Impossible angle? Wade Allison doesn't know what impossible means #ClarkCup pic.twitter.com/Pck2kiaPLp

— USHL (@USHL) May 11, 2016
Allison helped pace the Storm to the Finals by putting up 7 points in 8 games, while leading the team with 40 shots. At 6-foot-2 and 206 pounds, Allison already has the size and strength needed for the next level. He's not done growing. He's gaining confidence by the day.
Scouts loved Allison's second-half surge. He jumped an incredible 130 spots from midterm. He checks in at 62nd on the North American skaters list now. He's a bargain anywhere in the third round.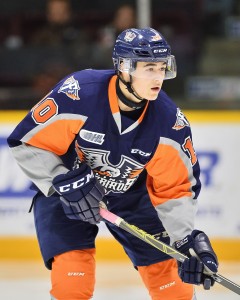 Nicholas Caamano – Flint Firebirds
Here is an example of a player who is better than the situation he was in. We all know what happened in Flint. This didn't stop Caamano from showing us the kind of potential he has.
Although his stats are somewhat misleading thanks to the struggles of the Firebirds, a closer look at his game shows intriguing glimpses of what he can do at the next level. After struggling in his first season with the then Plymouth Whalers, he scored 20 goals this season for Flint.
Caamano has two things going for him based on seeing him live. He can skate. He can also shoot the puck very well. He's not flashy at all, but he limits his mistakes. He is also not afraid to battle you. At 6-foot-1 and about 185 pounds, he could use more size and strength. He's also very young. He made the age cutoff by a week. If he continues progressing at the pace he's on, he can easily carve a role for himself at the NHL level.
Scouts liked his game late in the season. He jumped 79 spots from midterm. He checks in now at 69th on the North American list. I think his success depends on what situation he goes to. But with his skating and shooting ability, the chance is there.
Anthony Salinitri – Sarnia Sting
At least for me, anyone who can skate and makes plays gets my attention, even if they fall down the depth chart due to circumstances on their team. Salinitri found himself in that spot, thanks to trades involving his teams. He was a first-round pick of the Sault St. Marie Greyhounds. But then the Greyhounds traded him to Sarnia in the deal that sent Anthony DeAngelo to the Greyhounds.
Then Sarnia got involved in the trade market, acquiring Flyers prospect Travis Konecny. Salinitri again fell down the depth chart. To his credit, he finished with a career high 17 goals for the Sting. He played well in the second half of the season, thanks in part to his good two-way play. He demonstrated some more consistency that his game lacked.
Some big OHL risers: Connor Hall (+110), Nic Caamano (+79), Cam Dineen (+78), Ondrej Kachyna (+72), Jon Ang (+42), Anthony Salinitri (+42).

— OHL Prospects (@BrockOtten) April 12, 2016
Salinitri can contribute in various ways, including the penalty kill. In my live viewings of him, I saw some flashes. He can create offense and use his speed in transition. He's good also with puck possession. There's enough here for me to call him a sleeper. He needs size and strength as well as prolonged consistency, but the tools are there for him. In a day where speed kills in hockey, Salinitri has that. I'm very interested to see him develop.
Aapeli Rasanen – Tappara Jr.
When it comes to players from Finland, all the talk centers around Patrik Laine and Jesse Puljujarvi. Finland has much more than just those two superstars. Rasanen made a huge impression late in the season.
In terms of accomplishments for Rasanen, he was part of the U-18 team for Finland that won gold. He was a top-three player on the U-18 team. He scored nine points in seven games in the tournament, which helped him shoot up the European rankings some 60 spots. He scored two goals in helping the Finns defeat the United States 6-1.
He was part of Tappara Jrs. He scored 19 goals and 38 points in 50 games against really good competition. For someone who doesn't turn 18 until June 1st, these are impressive numbers.
Rasanen is a slightly undersized center, but he makes up for that with good skills and instincts. He uses his skating to find openings, and has a good shot. He has excellent vision and is strong with the puck. For someone available in the middle of the draft, Rasanen is a great pick with a lot of upside.
Now it's your turn. Who is your sleeper? Feel free to leave your comments below. Stay tuned for the next installment of road to the NHL draft, where we will go even deeper, and share my list of super deep sleepers, 6th round and later.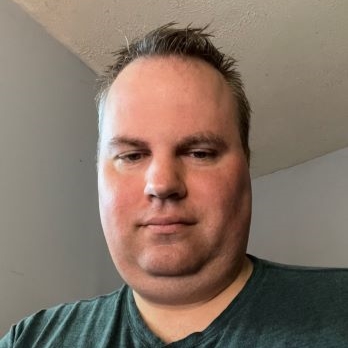 I am a fully credentialed writer who covers the Columbus Blue Jackets, Cleveland Monsters and Erie Otters as well as the Ontario Hockey League and NHL Draft. The 2022-23 season will mark nine seasons with the Hockey Writers. I am also the site's Credentials Manager. Please take note of the updated Twitter handle: @mark_scheig.