From now until the NHL Entry Draft, we will have a series of articles helping you get ready for both the draft and the combine. Today, we focus on super-deep sleepers. We are talking way down the list, to the land of names you might not have ever heard of. I share three players who could make an impact from the late rounds.
Are you ready to go deep down the draft list? Perfect. This piece is just for you then. We are about to embark on a journey far down the final rankings for NHL Central Scouting on a quest to find hidden gems. In case you missed it, we highlighted five sleepers for draft day. These were players ranked outside the top-50 North American skaters and top-20 European skaters. You can read that here.
We are now ready to dig deeper. I will list three players who rank outside the top-100 of North American skaters that have enough flashes in their game that they could make an NHL roster someday given the right development.
Let me throw a few names at you to start: Cam Atkinson, Patric Hornqvist, Jesper Fast, Ondrej Palat, Joseph Blandisi, Anders Lee, Erik Haula, Tommy Wingels, and Jason Demers. What do they have in common? Each of these players (and several others) were drafted in either the sixth or seventh round of the draft. More importantly, these players have made an impact in the NHL.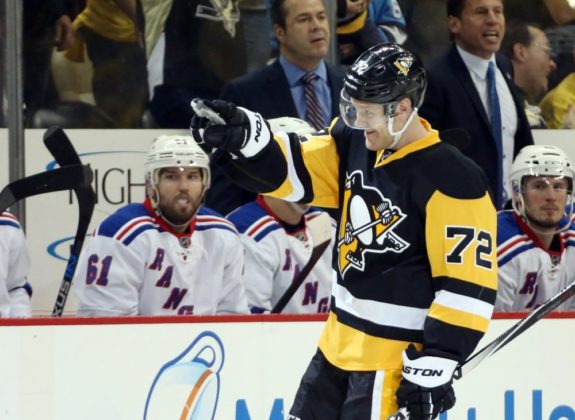 Every year, a handful of players drafted in the last couple rounds eventually make the NHL. This is where teams separate themselves. Those teams who can find that diamond in the rough end up on the fast track to success. You can lose the draft if you miss your first rounder. You can also win the draft with your sixth or seventh rounder.
Which three make my list? Let's dive in.
Ondrej Kachyna – Hamilton Bulldogs
When you get to this part of the draft, you're basically investing in lottery tickets hoping one of them will pop. Kachyna is one of those tickets. The Bulldogs drafted him in the first round of the 2015 CHL Import Draft to help reshape a bad defense.
In my viewings of him, he didn't do anything that leaped out at you. But he has size at 6-foot-4 and can move well for someone his size. He also has a decent shot. He had a slow start to the season likely due to transitioning to the kind of game they play in the OHL. He played in 52 games for the Bulldogs, recording two goals and 15 points.
Bulldogs defender Ondrej Kachyna is someone who has caught my eye the last few times I've seen Hamilton play. Really improved over the year.

— OHL Prospects (@BrockOtten) February 12, 2016
Kachyna played in the Czech Republic before coming over to North America. He also played in the 2015 Ivan Hlinka Tournament, recording one assist in four games. So there really isn't anything here that wows you.
Yet, Kachyna jumped up 72 spots in the final Central Scouting rankings. Scouts seem to think he had a good enough second half to warrant this jump. His unique size and speed combination is certainly worth the flyer late in the draft. He does need work on several things, including reading plays and utilizing his size more. Those are correctable. Still as a sixth or seventh-round pick, I'm interested in Kachyna.
Chase Priskie – Quinnipiac
Quite frankly, I'm stunned at Priskie's ranking. He checks in at 126th on the final list. That's after he jumped 57 spots from midterm. Many of you have likely never heard of Priskie. He had one of the better seasons in the NCAA's as a defenseman.
Defenseman Chase Priskie (6-0, 185) of Quinnipiac (ECAC) had a solid finish. No. 183 on midterm rankings. 4-22-26 in 41 gms

— Mike Morreale (@mikemorrealeNHL) March 28, 2016
Priskie has a lot going for him. He's an excellent puck mover. He has a knack for scoring. He can skate. He's also a very smart player. In his first season at Quinnipiac, Priskie scored four goals and 26 points. The reason in my mind for the major jump in rankings is the overall development of his offensive game. He does a better job now of knowing when to jump into the play. As well, he's good at recovering if a turnover happens.
It's not often that good, two-way defensemen are still on the board late in the draft. Priskie likely goes later in the second day. He's 6-foot and about 185 pounds. He needs strength for the next level. He also needs to work on his physical game. The skills are certainly there for him to eventually make an impact in the NHL.
David Quenneville – Medicine Hat Tigers
Here's another example of an offensive defenseman who enjoyed a breakout season for his junior team. Quenneville more than doubled his goal output and almost tripled his assist output from last season. In 64 games for the Tigers this season, he scored 14 goals and 55 points. He loves to jump into the play when possible. He sees the game very well.
However, he's just 5-foot-8 and around 185 pounds. He needs improvement in his overall defensive game. But the offensive instincts he has is certainly worth a late-round pick. He could use another season or two to round his game into shape. Given his blood lines, there's a decent chance he can make it to the NHL. David has two brothers John and Peter. He is also the second cousin of Blackhawks coach Joel Quenneville.
Media Awards: All-Stars F Clayton Keller, Tyson Jost, Jesse Puljujarvi. D Adam Fox, David Quenneville. G Luukkonen. MVP: Clayton Keller.

— Corey Pronman (@coreypronman) April 25, 2016
If David can learn to play a stronger game in his own zone, he could turn into a great value pick late in the draft.
Who do you think is the player late in the draft that can make an NHL impact? Have your say. Leave your comments below. Stay tuned for the next installment of the road to the NHL Draft, where we will turn our attention to the Combine and those who have the most to gain.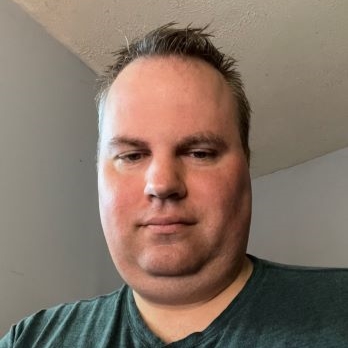 I am a fully credentialed writer who covers the Columbus Blue Jackets, Cleveland Monsters and Erie Otters as well as the Ontario Hockey League and NHL Draft. The 2022-23 season will mark nine seasons with the Hockey Writers. I am also the site's Credentials Manager. Please take note of the updated Twitter handle: @mark_scheig.