After what's seems like years of waiting (it's been just over three months later than expected), the 2020 NHL Draft is here. It's tomorrow. It's happening. However, there is still a cloud of uncertainty around this draft as we have no idea how this draft will look after Alexis Lafrenière is taken first overall by the New York Rangers.
Related: 2020 NHL Draft Guide
The questions start right after No. 1, with the Los Angeles Kings in the second spot. Will they draft Quinton Byfield or Tim Stützle? After that, the questions continue down the draft board. Well, here's my take on five of those questions, ahead of one of the most exciting days on the NHL's calendar.
Kings Draft Tim Stützle at No. 2
As mentioned, the first big question of the draft comes up high at No. 2 overall. I'll highlight here, that in my mind, there is no question. Byfield is my number two and it's not close. But, I know that others out there don't agree and I'm willing to bet that some NHL clubs disagree as well.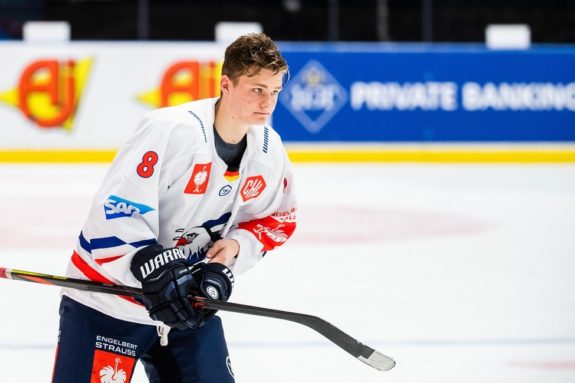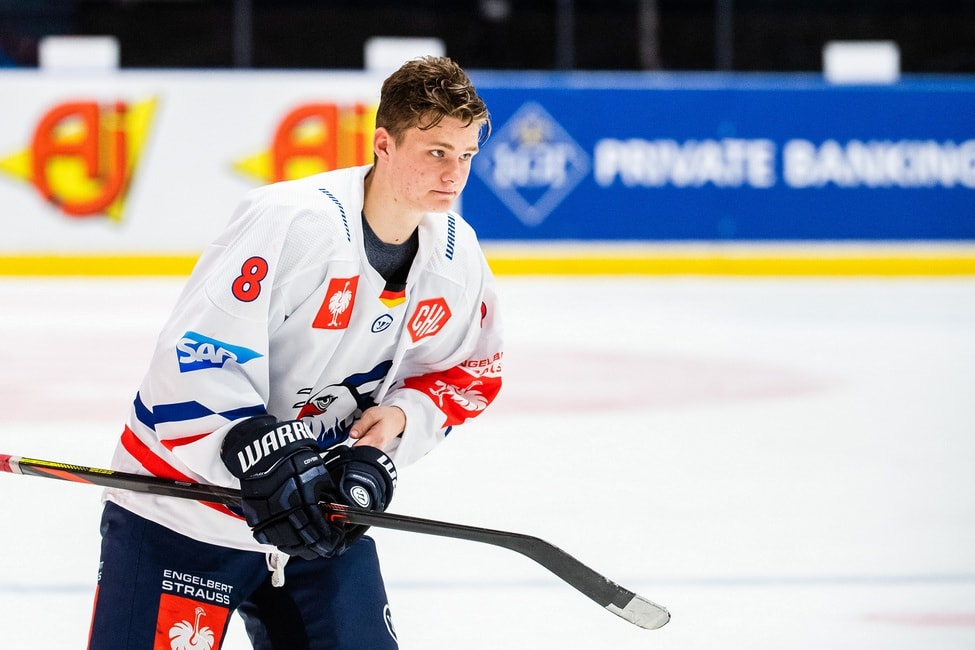 The Kings could very well be one of those clubs, eyeing Stützle with their first pick of the draft. He has experience against men in the DEL and has looked good doing it. There's no question that he's a top-10 pick in this draft and the Kings could place him high on their board.
Also, what they currently have in their prospect pool may play a factor. They're stacked at centre, including 2019 first rounder Alex Turcotte, Gabe Vilardi, Tyler Madden, Akil Thomas, and Aidan Dudas. Even if they have Byfield slightly above Stützle, they may go with Stützle for positional need – or surplus of a certain position.
Stützle makes sense for the Kings, even if he's not the best player available. Plus, according to Corey Pronman's 2020 mock draft, sources around the league say that the Kings are leaning towards the German sensation. (from: "NHL Mock Draft 2020: Corey Pronman projects all seven rounds" – The Athletic – Oct. 1, 2020).
Senators Draft Askarov at No. 5
The third choice in the draft, and the first for the Ottawa Senators, should be fairly straight forward – whoever the Kings don't take between Byfield and Stützle. At No. 4, the Detroit Red Wings will likely be between Cole Perfetti and Marco Rossi, barring any Steve Yzerman surprises. However, at fifth overall, the Senators have a great deal of options.
The most popular names out there are Lucas Raymond, Jamie Drysdale, Jake Sanderson, Alexander Holtz, and goaltender Yaroslav Askarov. With the Senators just landing an elite forward at No. 3 and some very nice young defenders in the system, turning towards the net might be in the best interest.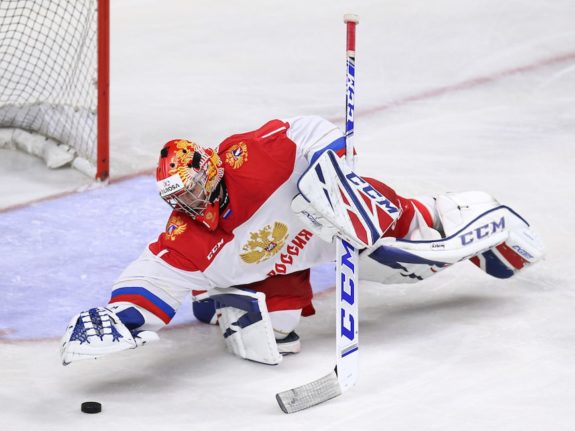 We've all heard the name drops. Carey Price. Andrei Vasilevskiy. Askarov. If there's a chance that he can develop into that calibre of goaltender, there's no question that using a top-five pick on him is an excellent decision. Despite having a number of goalies in the system, none are anywhere near the potential of the top 2020 draft-eligible netminder.
The Ottawa Sun's Bruce Garrioch reported that the Senators are open to the possibility of taking a netminder early, and Askarov is the only one to fit that bill (from: "SNAPSHOTS: The Ottawa Senators haven't closed the door on taking a goalie early" – Ottawa Sun – Sept. 29, 2020). There may be some hesitation about taking a goaltender that high in the draft, but if there's a goalie to bet on – this is the one. Askarov could very well be the Senators franchise goaltender of the future.
Gunler Falls Out of First Round
That headline hurt to write. But, I think it's going to happen. Noel Gunler is an excellent player, a potential top-15 player in the long run, maybe even top 10. Personally, I have the Swedish winger at No. 13. But, looking at TSN's Bob McKenzie's rankings – which tend to be the closest to the actual draft – he's all the way down at No. 28. That puts him on the bubble of the first night of the draft.
The questions around Gunler involve his coachability, his effort, and his consistency. While some believe this to be blown out of proportion, the fact that he is consistently passed over for Team Sweden at the international level does raise some flags among some.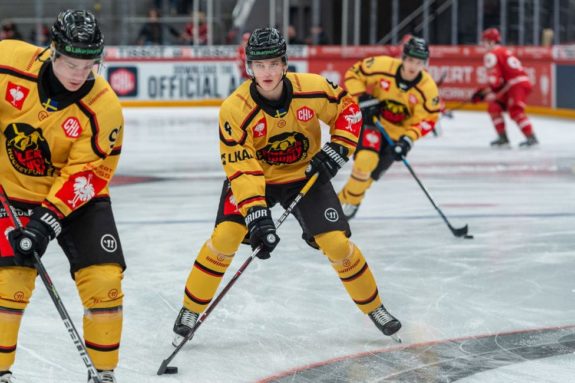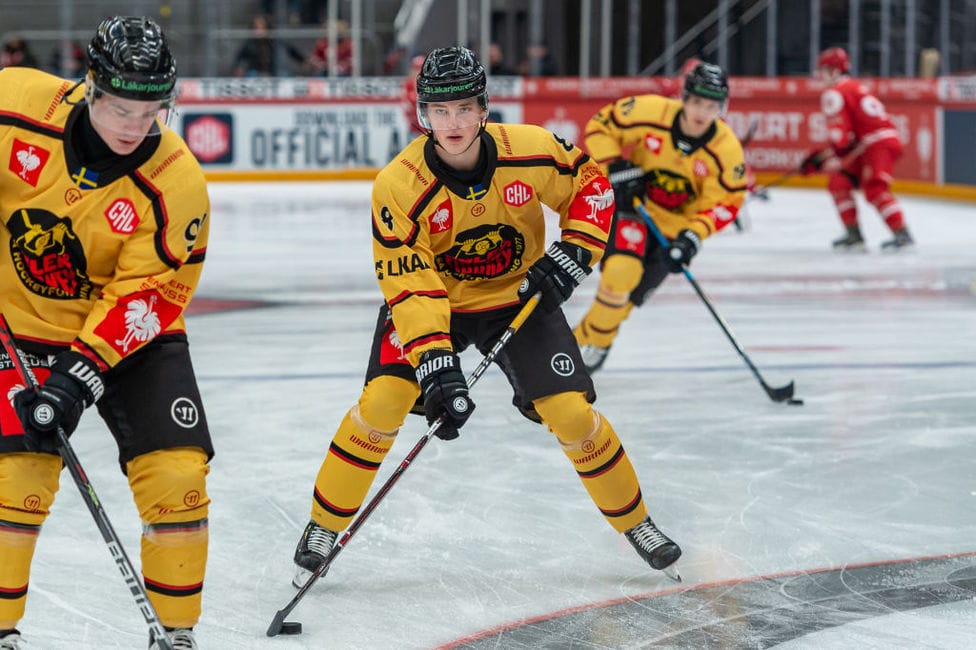 Looking at his offensive talent and overall ceiling, Gunler could be a top prospect in this class. Where he does slide is his play away from the puck at times. He has shown that he is very capable of defensive prowess at times, but does need to make sure that he brings that all the time.
I would take him in the top 15, but the questions around him will likely see him slide a great deal. Look to last year with Arthur Kaliyev. The two players have similar strengths (offensive game, particularly their shot) and similar knocks against them. Last year, the prospect that was widely ranked in the top-15 fell to the Kings at No. 33. That very well could be Gunler this year.
Daws is the Second Goaltender Selected
As we've discussed, we know that Askarov is going to be the first goaltender taken in the 2020 NHL Draft. But after him, there's a pretty wide-open goaltender crop. Personally, I have Finnish goaltender Joel Blomqvist as the second-best netminder in this draft. However, I think that Nico Daws will be the goaltender to hear his name after Askarov.
Daws took the hockey world by storm this year. On top of going 23-8-6 in the OHL for the Guelph Storm, with a 2.48 goals against average and a .924 save percentage, with five shutouts. Then, he started in net for Team Canada at the World Juniors, granted it didn't exactly go well. But, no one expected him to take the reigns of the team heading into the season, and that will likely count for something.
I believe that Blomqvist, Daws, and Drew Commesso will all be in that second tier of goaltenders, but Daws, playing in the OHL, with some extra views at the international level, may just be the one to get the call first. Another prediction added onto this: I wouldn't be surprised if no goaltender is taken in the second round.
Four Defenders Go Top-15, Eight in First Round
We already know that Drysdale and Sanderson are going to go in the first round, likely in the top-10. At this point, I think it's pretty safe to assume that Kaiden Guhle and Braden Schneider will be selected in the top 31, and once again looking at McKenzie's rankings, they're ranked 14th and 17th, respectfully. Knowing that defenders usually go higher than expected, those are the four I think will go in the top-15.
From my latest Draft Mailbag:
"After these players, the consensus starts to waiver. There are quite a few defenders that could potentially hear their name called on day one. Personally, I have Emil Andrae, Lukas Cormier, and William Wallinder all in the first round. They should definitely be considered by NHL teams, but they could slide to day two and the second round.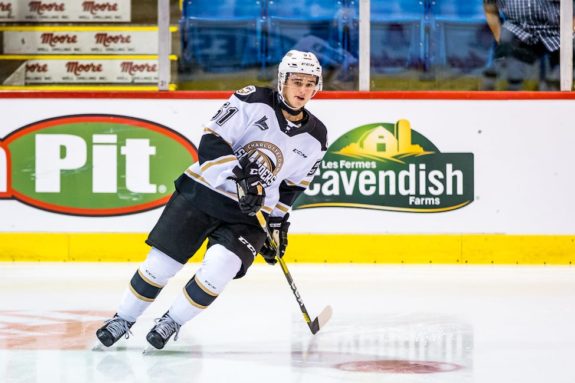 "Two more Europeans that could be considered in Helge Grans and Topi Niemëla. Nielmëla might be a bubble first-rounder, but numerous analysts think Grans could be the third-best defender in this class. Then again, some don't have him in the first round at all. He's a name to keep an eye on though.
"Finally, we have two defenders that may be highly-regarded but have some red flags. Jérémie Poirier and Justin Barron started this season on numerous first-round rankings, but Poirier's struggles in the defensive zone and Barron's health concerns and overall stagnant performance could see them slide. Poirier's offense and Barron's high-end potential that was seen in 2018-19 could be enough that teams consider them though."
For my prediction, I'm going to guess that eight of them are selected on Oct. 6: Drysdale, Sanderson, Guhle, Schneider, Andrea, Wallinder, Grans, and Barron.
---
Alright, there are five of my predictions heading into the 2020 NHL Draft. What are yours? Drop a comment below! And, be sure to tune in to the draft, Tuesday, Oct. 6 at 7 p.m. EST and Wednesday, Oct. 7 at 11:30 a.m. EST.
After the draft wraps up, be sure to tune into The Hockey Writers Live, streaming live on Facebook and YouTube. My colleague, Mark Scheig and I will be on at 8 p.m. EST with two special guests, breaking down the entire 2020 NHL Draft. You won't want to miss it!
---
---
Get the latest NHL Draft & Prospect rankings, news and analysis