With the calibre of talent on display at the World Junior Championship every year, it should come as no surprise that 2020's preliminary round included a total of 139 goals scored. That average of 6.95 goals per through 20 games might not evoke the same type of discussion if the results were 4-3 or 5-2. However, there's a reason why the age-old debate surrounding high-scoring games resurfaced early this year.
RELATED – Blackhawks Look to Their Future at the 2021 World Junior Championship
Canada's 16-2 pummelling of Germany to kick off their tournament was just the beginning. Mere hours later, the USA handed their own 11-0 beating to Austria. That was just the start of more lopsided victories to follow, with Canada, Sweden, Russia, Finland, the Czech Republic, and the USA all earning further victories by differences of five or more.
With blowouts in full effect from the get-go, it should come as no surprise that of the 139 total goals scored through the initial round, the winning side collectively outscored the losers 116 to 23. It started to become clear that the public was divided on the topic of running up the score, but I'm here to put an end to this non-issue once and for all.
Annual Favourites Rarely Fail
It's no secret that there are some nations who reign supreme when it comes to dominating at this annual tournament. Of the 132 medals handed out since 1977, six programs have reached the podium 12 or more times. That hasn't left a lot of opportunity for the other countries attempting to contend.
However, competition isn't a bad thing. While there is always the danger of relegation due to poor performance, at-risk teams have a unique opportunity in front of them as long as they choose to see it that way. Instead of fixating on a first-place finish, these clubs can find success through progress if they take every loss as a learning opportunity and adapt to affect future outcomes.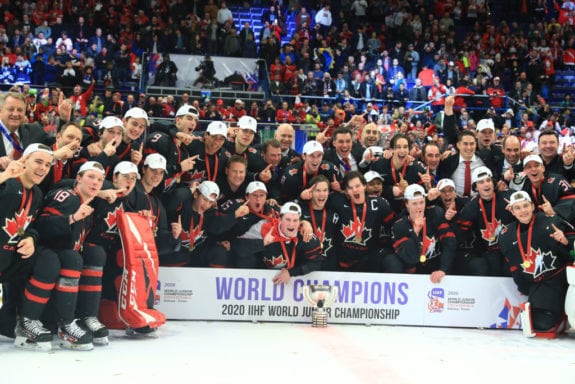 Instead of seeing it as an impossible feat, teams like Germany, Slovakia, and Austria are there to prove they belong. In order to successfully do so, they'll have to face favourites along the way. Then, regardless of those outcomes, it's up to such nations to take advantage of the benefits that come alongside playing against the best. Besides, a loss is a loss regardless of how many goals separate the two sides. The same lessons are there to be learned with any defeat.
National Pride on the World Stage
Even countries that enter this tournament with lower probabilities of winning always play with a desire to be there. This is a collection of the greatest nations competing for a type of pride that can't be easily compared. It's important for participating programs to earn their place amongst this elite group.
RELATED – NHL Playoffs and the Myth of 'Canada's Team'
The only way to do so is by battling through the expected adversity while demanding a positive spotlight by the end of it all. That approach can often earn a level of respect in and of itself, regardless of where the lineup stands by the conclusion of the tournament.
For instance, Germany was largely considered out of contention before they even hit the ice to face off against Canada. Plagued with multiple players unable to play and already labelled an underdog, they fell to the powerhouse Canadians 16-2 following a 5-3 loss to Finland the night before. Yet, instead of packing their bags early, Germany went on to beat Slovakia and Switzerland.
They picked themselves up and got the best out of their squad the rest of the way, earning a seemingly unlikely spot in the quarter-finals. Who knows if they would have found such motivation, had they not been forced to at the hands of some tough losses that required necessary bouncebacks. And the hockey world took notice.
Best of the Best Competing
It's important to consider that the athletes competing in the World Junior Championship are amongst the best hockey players from around the world in their age brackets. These future stars, all under 20 years old, are at a pivotal point in their careers. They're at an age where their trajectory can be directly affected one way or the other.
Those who enjoy strong performances often find themselves playing in the NHL, widely considered the best league in the world, sooner rather than later, while others, who might not showcase the same type of talent, could struggle to pave the same path. This tournament matters and those who participate play that way.
Although it could be easy to pack it in and play the victim after a double-digit beating early on, those who experience that fate know it won't get them any further towards their goal. Besides, even those on the wrong side can still successfully illustrate skill, development, and perseverance through a losing cause. How a player adapts amidst such a challenge, to pull out stronger performances moving forward, could pad their resume in ways not otherwise achievable.
Dominating With Class
Where onlookers might have a more logical complaint following such a failure would be if the victorious side reached arrogance in their excitement along the way. Simply stated, once a win is inevitable, the level of celebration following every goal by the soon-to-be victor should see a visible decline.
It's one thing to judge a roster's class based on how respectfully they play, while it's completely illogical to be mad at a team solely for being the better competitor. In other words, if Canada chose to celebrate their 16 goals against Germany as though each won them the gold, then by all means label them accordingly. However, that's far from what happened.
Although Canada didn't dilute their ability to fill the scoreboard, their post-goal actions tapered down accordingly throughout. They were justifiably proud to perform, but not in an effort to demean their competition. Rather, Canada maintained their play in celebration of the success being achieved. There's nothing wrong with that, whatsoever.
Teams Forced to Win Big
Despite that this type of scenario is easily justifiable as a result of the skill on display at this tournament, the fact remains that teams would be doing themselves a disservice if they didn't win big wherever possible. It's right in the IIHF's rules, that goal differential and total goals scored could in fact come into play:
In the semi-finals the best-ranked team – criteria: 1) placement in the group, 2) points in the preliminary round, 3) goal difference in the preliminary round, 4) goals scored in the preliminary round, 5) seeding coming into the tournament – will play against the lowest-ranked semi-finalist. The 2nd-best ranked semi-finalist will play the 3rd-best ranked semi-finalist.
That alone should put this debate to bed. If the number of goals scored matters, then every team competing has a free pass on capitalizing to capture as many as they possibly can. As a direct impact on its potential success, it would be illogical for a country to take any other approach.
Piecing It All Together
The reality is that there will always be favourites and underdogs heading into this type of tournament. That shouldn't mean the stronger lineups should slow down for their opponents, as it's up to the less experienced squads to play up to such competition. There's a reason that relegation exists, seeing a variety of nations come and go year after year.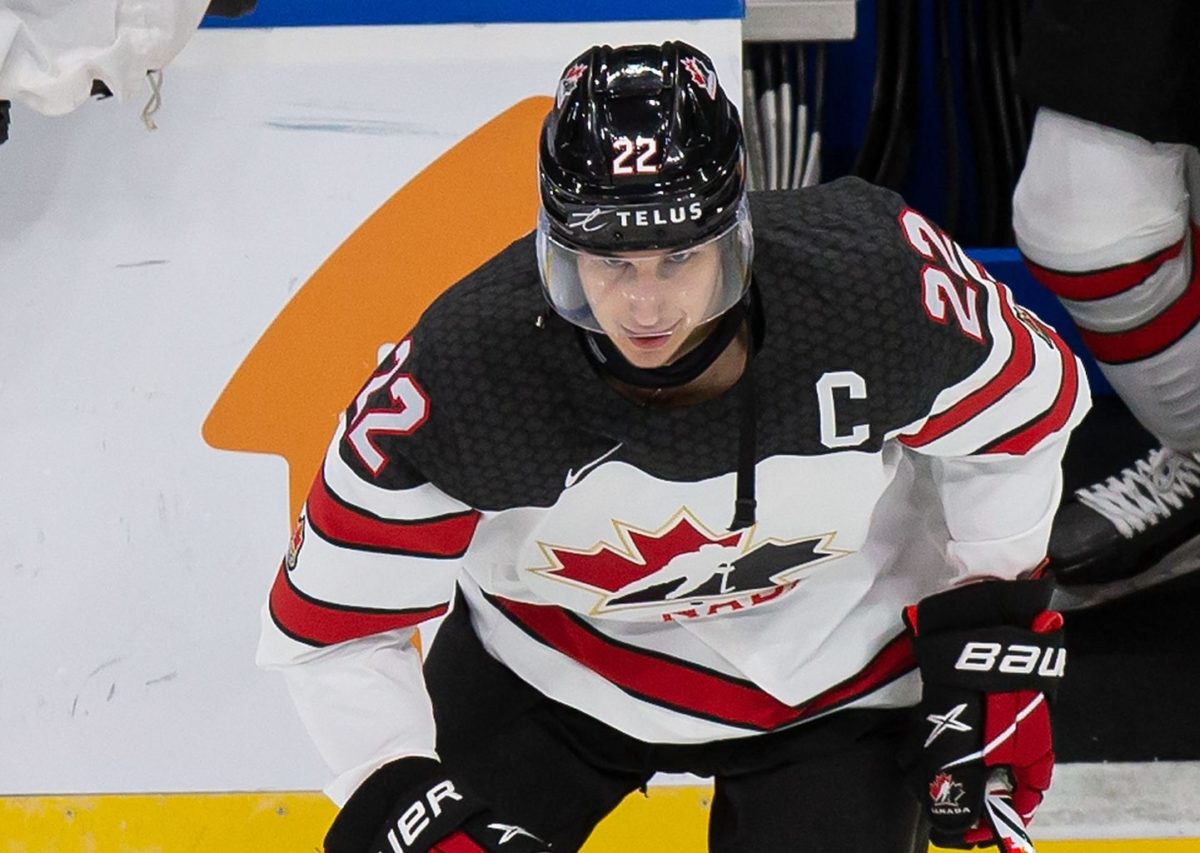 While it might seem overly predictable to witness certain countries enter and exit the World Juniors with expected levels of success, those programs have earned that reputation. They shouldn't be looked upon as though they're wrong for playing at their best. Besides, it's to their advantage to win as handily as possible as it might actually matter.
All the while, the potential impact of a big loss on the losing side can't be ignored. They can take that as a slight and simply fade away throughout the rest of the tournament, or use it as the vital learning experience it should be. If the latter, they're far more likely to find the necessary motivation to elicit successful progress by the end of it all.
Regardless of which side of a blowout each respective nation finds themselves on at the World Juniors, the winner isn't there to embarrass and the loser won't rely on excuses. This topic may spark debate amongst supporters around the globe, but it's clear that those involved don't see it that way. After all, this is a major international tournament that demands the best out of every player and nation fortunate enough to be competing in the first place.