Another in a series of articles as the Hockey Writers bring you continuing coverage of the recently concluded NHL Combine in Buffalo, N.Y.
Hockey has always had a history of players from the same family playing professional hockey. Whether it be legends such as Gordie Howe and his sons, Bobby and Brett Hull, or Keith Tkachuk and his current NHLers, Matthew and Brady, the sport has always carried the reputation as something that has always been a factor in creating bonds within a family.
Related: 2023 NHL Draft Guide
---
Latest News & Highlights
---
For this year's draft class, that fine tradition continues as a handful of prospects have family members that played high levels of hockey, including the NHL. During the NHL Combine in Buffalo, N.Y., some prospects shared their experiences with THW about growing up with family members who have played in the NHL.
Gabe Perreault
Gabe Perrault is a highly skilled, offensive-minded forward prospect who may end up being selected in the first round of the 2023 NHL Entry Draft. His father, Yanic, played in over 900 NHL games before finishing up his career in 2008 with the Chicago Blackhawks. His brother Jacob was drafted 27th overall by the Anaheim Ducks in the 2020 NHL Entry Draft and skated last season with the Duck's AHL affiliate in San Diego. Like most hockey families, Gabe, Jacob, and their two siblings have spent a lot of time in the Perreault family basement working on their shots.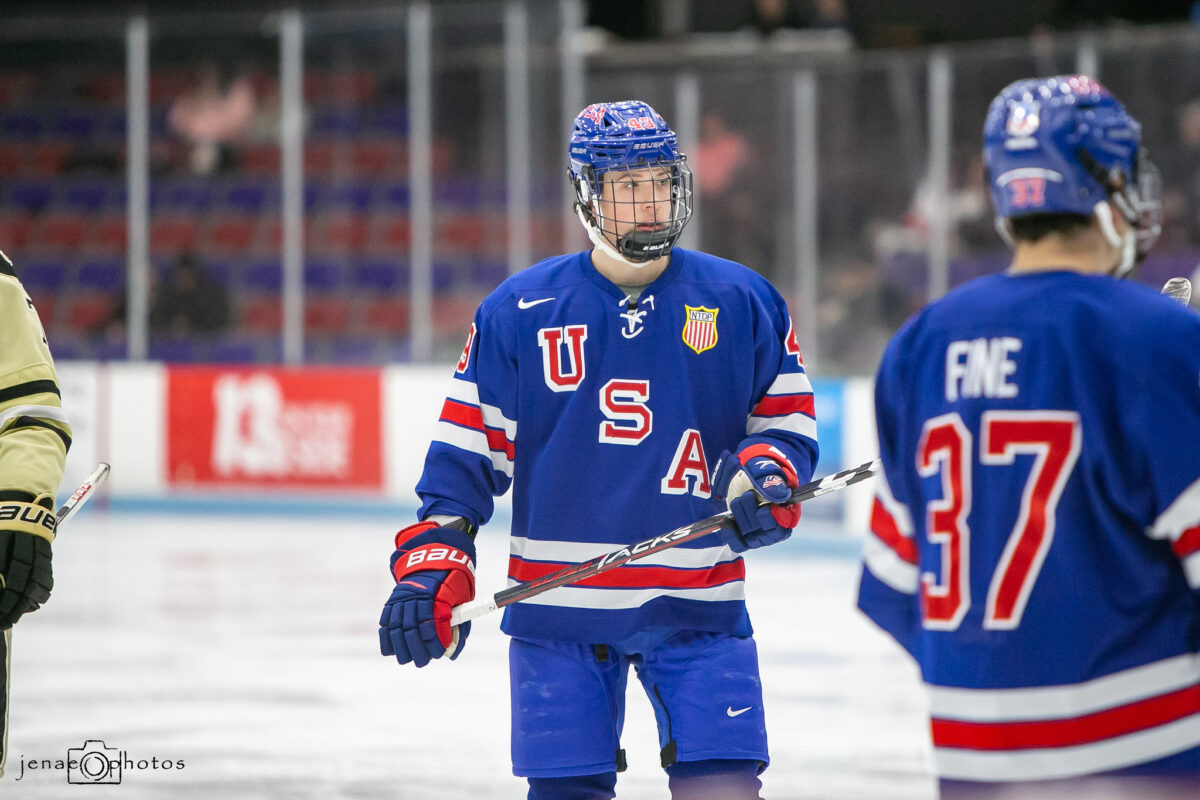 In addition to being his father with a large NHL resume, Yanic served as Gabe's coach for the three seasons he played for the Chicago Mission's AAA teams, an experience that Gabe realizes has been important in his development. "For me, it was an advantage. He taught me so much. Both he and my brother have given me so many tips. They are both role models, for sure."
Larry Keenan
Larry Keenan's family roots in the NHL run a couple of generations. His father, Cory, was drafted in the sixth round by the Hartford Whalers in 1990 before playing professional hockey in Europe. His grandfather of the same name played with four teams from 1962 to 1971, including the St. Louis Blues, and played for them in the 1970 Stanley Cup Final, falling to the Boston Bruins. Keenan was on the ice when Bobby Orr scored his iconic goal to give the Cup to the Bruins.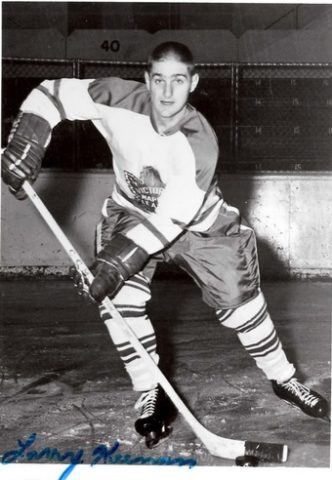 While discussing that play, the ever-proud grandson reminded everyone that it was his grandfather's goal that sent the game to overtime. The younger Larry Keenan also shared that his father and grandfather are people he has and can lean on for advice as he continues his hockey career. Keenan shared some advice his grandfather gave him before he came to the combine. "He told me to take it all in; it will be a new learning experience, so just have fun with it."
Keenan's older sister Mackenzie, who skates for the University of New Brunswick, is joining Keenan in keeping hockey in the family. In fact, Keenan admitted that his sister was actually the better hockey player of the two until just recently.
Oliver Bonk
Bonk hopes to follow in his father's footsteps and have a nice career in the NHL. His dad, Radek, played in over 1,000 games in the NHL after being drafted third overall by the Ottawa Senators in 1994. He ended his NHL career in 2008 after playing for Ottawa, the Montreal Canadiens, and the Nashville Predators. Like the other prospects, Bonk credits his dad for being a mentor to him, especially for giving him emotional support this past year. However, one thing going into the combine that had Radek puzzled was his son's haircut choice before the combine started.
It seems that an emergency haircut that was supposed to pay homage to the mullet that his dad wore while playing did not come out as well as Oliver or his parents had hoped. Oliver told our gathering that his dad's response was, "Oh my God, what did you do?"
In addition to his hairstyle, Oliver has the chance to go to the NHL and play as long as his dad did, as he is considered one of the best two-way defensemen in the draft. With his draft stock on the rise as of late, don't be surprised if Oliver joins his dad as a first-round draft pick in the NHL.
Beckett Hendrickson
Not only was Beckett's dad a player in the NHL, but Darby Hendrickson is also a long-time assistant coach after playing in over 500 NHL games for five different teams. The elder Hendrickson just concluded his 12th season behind the Wild bench and is considered one of the better assistant coaches in the NHL when it comes to strategy. So it should come as no surprise that hockey IQ is one of the more recognized strengths of his son's game.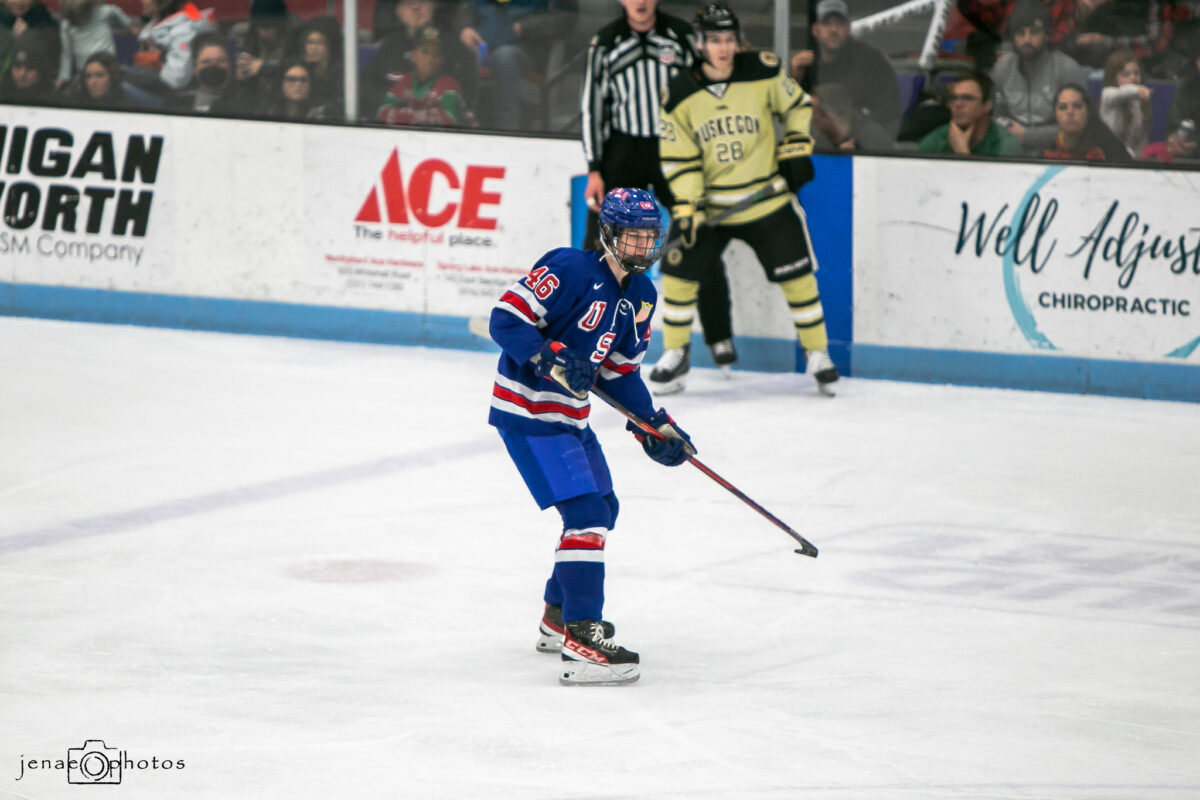 Being an NHL assistant coach allowed Darby to give some basic but important advice about the process. Beckett said his dad told him, "to take it day by day, look people in the eye. So many people don't get to experience this so go out and make the most of it."
While Beckett was too young to remember watching his father play, he has watched videos on YouTube and different sites and noticed some similarities in how both played the game. "I think we both are about the same size. He played hard, and I think I play hard myself. I think I might be a little physically behind him right now, but I know that I am only going to get better."
In addition to the similarities to their games, Beckett will also follow in his father's footsteps in playing for the University of Minnesota.
Related: The Most Grueling Prospect Test at the NHL Combine
Father-and-son bloodlines are a part of the NHL's DNA. This year is no exception, as these prospects hope to join the many other players in the NHL that have also had close members of their family follow their footsteps and skate for a team in the NHL.
---
---