We're down to the home stretch in the leadup to the 2023 NHL Draft in Nashville. With each passing day, teams are starting to feel the heat to make sure this draft and this offseason go according to plan.

In the next part of our countdown to the NHL Draft series, we are going to look at five teams that are facing some of the most pressure to not only get this draft right, but to get this offseason right. Every team faces some kind of pressure. But these five teams stand out due to the potential consequences facing them if they don't maximize this opportunity.
Whether it's making the correct choice on the draft floor or signing off on the right trade, these teams face franchise altering decisions that could impact them and their development for years. Our list starts north of the border.
Ottawa Senators
While most of the major headlines centered around the sale of the team to Michael Andlauer, the Senators are dealing with multiple pressure points with just 11 days to go until the draft. Just imagine what this team is going through.
---
Latest News & Highlight
---
The sale won't be finalized for months. Once the new ownership is in place, what will the trickle down effect be? How safe are the jobs throughout the organization? The uncertainty of this will weight heavily on the current decision makers.
Then on the hockey side, the Senators won't have a pick at the draft until the fourth round at pick 108 barring a trade. This is coming off a 2022-23 season in which they missed the playoffs. Oh, and Alex DeBrincat is likely on the move too. GM Pierre Dorion has a lot to mull over.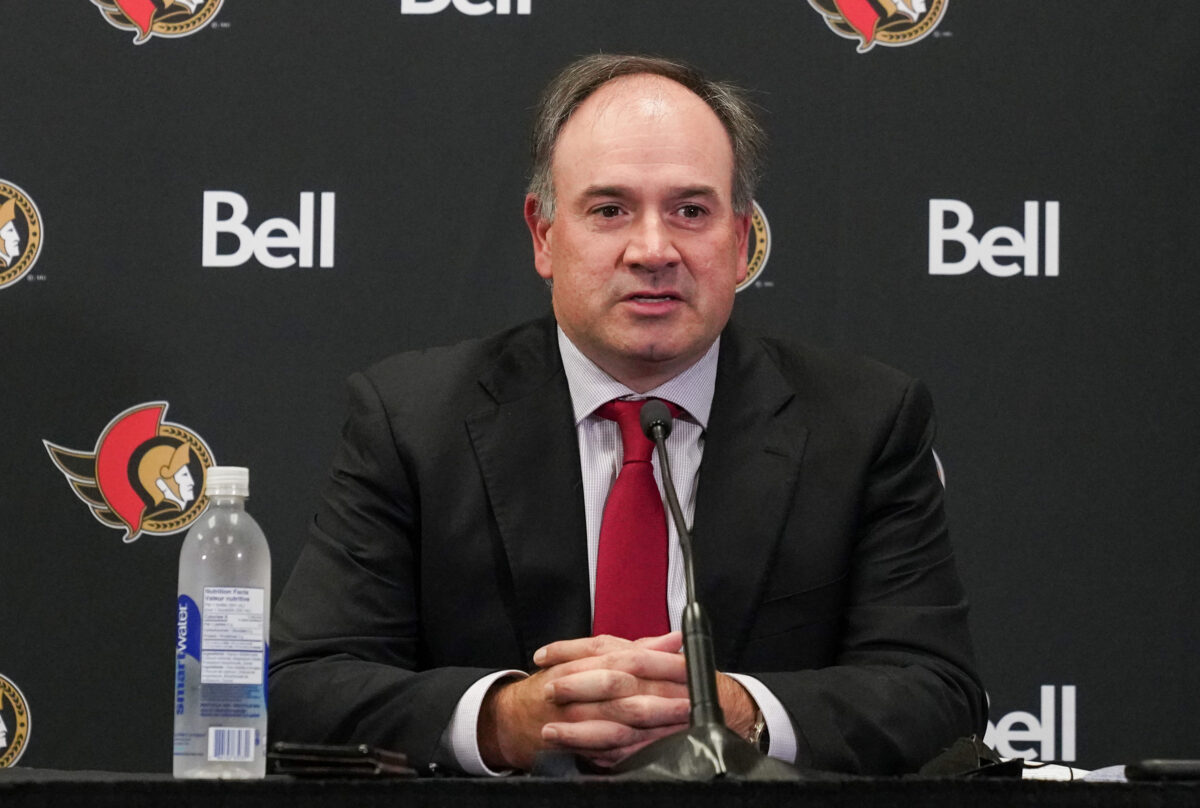 The Senators have pieces in place. But there is a sense that this team must take the next step in their progression. How they navigate the DeBrincat situation coupled with the other expected moves they need to make will have lasting ramifications in the coming seasons.
The Senators have a path to regain momentum this offseason. But that will depend heavily on the return in a DeBrincat trade. Perhaps they can net a first rounder this season. However it shakes out, this team needs to start seeing results on the ice or else major changes at all levels will be coming.
Detroit Red Wings
GM Steve Yzerman is as well respected a manager in the NHL as there is anywhere. He's had the task of building the Red Wings back to respectability. While it's easy to see that progress has been made, the time has come for them to enter the next phase.
The Red Wings have yet another top-10 pick this season at ninth overall and have over $30 million in cap space available to add to their team. I don't about you, but they've been quite ordinary in recent seasons. Yes, they are building but it just feels like the time has come for them to get into the playoff conversation. Like the Senators, the Red Wings have good, young cornerstone pieces in place.
However another season of mediocrity won't sit well with anyone. Yzerman must use this draft and offseason to show everyone the Red Wings are ready for more. They're as well positioned as anyone in a flat-cap world to take advantage of strapped teams and add talent at less than market value.
If a major trade happens, don't be surprised if the Red Wings are somehow involved. Their cap space will be in high demand. Regardless of what approach they take, Yzerman has to make it happen now. Ordinary is the last place any team wants to be.
Vancouver Canucks
The Canucks took the dive and elected to buyout Oliver Ekman-Larsson. If that doesn't show you what kind of pressure they're under, I'm not sure what will. They are paying out just under $20 million for him not to play for them again.
The buyout certainly has a cost now and many years into the future. Yet in the near term, the Canucks have extra cap space on hand. Like the Red Wings, they've been quite ordinary in recent seasons. GM Patrik Allvin is under pressure to get this team moving forward.
Like the others mentioned so far, the Canucks have cornerstone pieces. Elias Petterson, Quinn Hughes and for now, Thatcher Demko are there. But they have so many question marks and decisions to make. Namely, what will their defense look like in 2023-24 especially given the news on Ethan Bear?
The Canucks have the 11th overall pick in Nashville and should get a talented player. If David Reinbacher is somehow there or Axel Sandin-Pellikka is available, one would think they'd be very strong contenders to go. Perhaps even Tom Willander might be of interest in this spot. Defense has to be their top priority as well as higher-end centers.
With so many holes and question marks, the Canucks need to make several key decisions in short order. Failure to do so could lead to more lasting ramifications soon about their current stars on the roster. At least so far, they've proven they'll do something uncomfortable if it means making themselves better.
Arizona Coyotes
Here's a mind blowing truth about the Coyotes. In the next three drafts, they have a total of 37 picks. Thirty-seven! At some point, they have to make the most of all these extra assets.
Now factor in their potential future and where they'll play hockey and you have a situation in which the Coyotes have pressure to become a winning team.
For as long as we can remember in the recent past, the Coyotes have taken on bad contracts to add assets. When in the midst of a long rebuild, that's fine. But they can't be in a rebuild forever.
The Coyotes have both the sixth and 12th picks in this draft. A lot of folks are theorizing this could be a potential Matvei Michkov landing spot. It makes a ton of sense. If he's not coming over for a few years, there's no rush in the Coyotes' situation. Why not land a generational talent?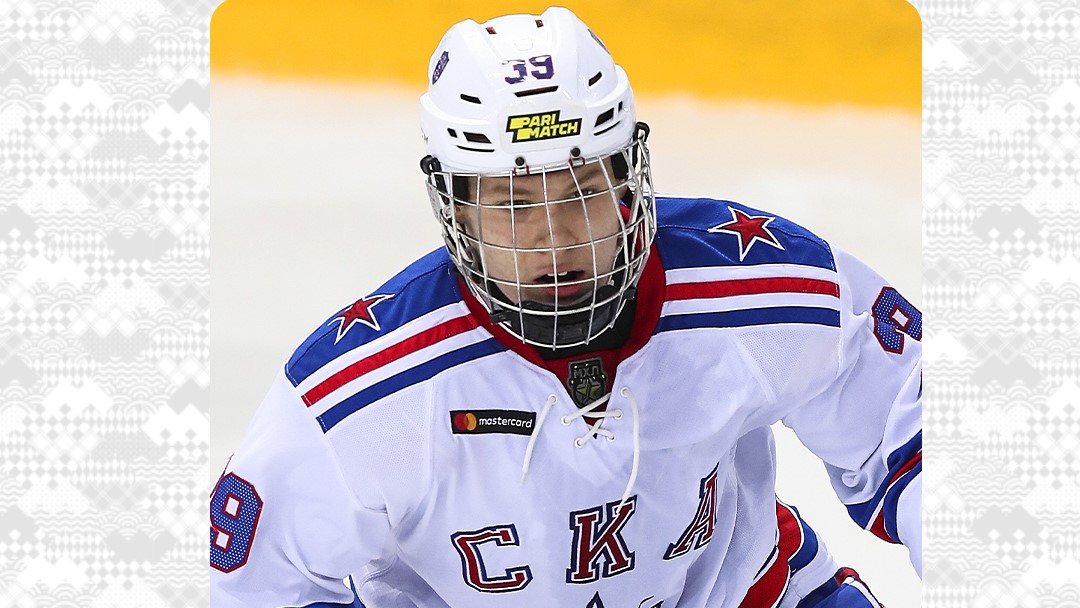 Overall, the time has long come for the Coyotes to become relevant and away from the center of everyone's jokes. They have high-end young talent. They have a great coach in Andre Tourigny. However they need to show everyone that they're serious about building a winner no matter where they end up. With 37 draft picks and oodles of cap space, they could become a legit scary team if they want to.
The pressure is mounting on everyone in the desert to show they're more than just a team taking on LTIR casualties. They must start moving forward with legitimate progress.
Buffalo Sabres
Now we've reached the team with the current longest playoff drought in the NHL. The Sabres are in as good a place overall in more than a decade. But even the good moments of last season weren't good enough to make the playoffs.
The Sabres are long overdue for the postseason. While many believe they'll make a serious run in 2023-24, GM Kevyn Adams has to hit the right notes this offseason to make it happen.
Adams has done very well in the sight of most observers since taking over as GM. He had to make the Jack Eichel deal work. He got a good return. But now the young core has to develop consistency and take the next step.
You Might Also Like
The Sabres own the 13th pick in this upcoming draft and have over $16 million in space available. Tage Thompson is locked in. Dylan Cozens is locked in. Rasmus Dahlin and Owen Power are set to lead the blue line. But they need to find another top-four option to bolster the defense.
There is a ton to like about the Sabres. Adams must now get them over the final hump and into the playoff conversation for good. Another missed season to add to the misery after seeing Eichel win the Cup will not be greeted kindly by the faithful.
Other teams considered: Columbus Blue Jackets, Pittsburgh Penguins, Calgary Flames, Toronto Maple Leafs, Edmonton Oilers and Washington Capitals.