As July 1 and the free agent frenzy looms, the Colorado Avalanche are in quite a complicated situation. This offseason, they have a ton of players that could potentially leave the club, through free agency, trades, or retirement. According to CapFriendly, they have eight players – including two defensemen and six forwards – who are unrestricted free agents as of July 1, and an additional three restricted free agents to deal with in the offseason. With so much in flux, the Avalanche need to target specific players and move forward with them, building the team around tertiary pieces and shorter contracts in the wake of Gabriel Landeskog's injury, and his $7 million contract landing on long-term injured reserve. These are the ones that should be at the top of the Avalanche's list to secure as of July 1.
The Avalanche Need to Re-Sign Bowen Byram
One of the team's young and budding superstars, Bowen Byram, should be at the top of the Avalanche's must-re-sign list. The former fourth-overall pick has seen his share of injuries, and they have certainly plagued his career, but his presence in the lineup makes a huge impact.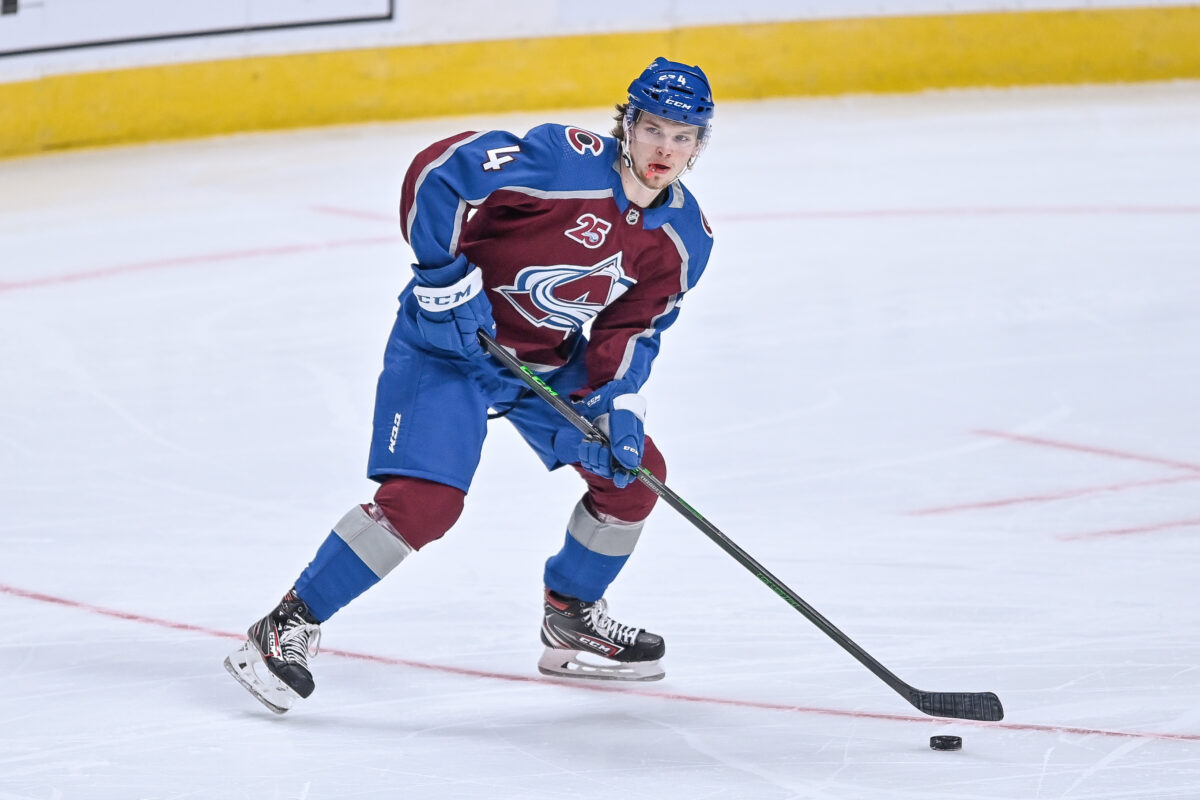 With Byram's status as a restricted free agent, the Avalanche are lucky. They have the first crack at him, who has the potential to become the team's next Devon Toews if he can stay healthy. At the very least, his current trajectory suggests a flourishing, solid offensive defenseman with a scoring touch who is reliable in his own zone. Defensemen, especially those of his calibre, are hard to come by in the league. And, he's young – just under 23 – and familiar with the Avalanche's system and style of play. His skill set fits perfectly with the club's core players, and re-signing him should be at the top of Chris MacFarland's offseason to-do list.
Evan Rodrigues Should Stay With the Avalanche
As injuries plagued the Avalanche's season, Evan Rodrigues, who was brought in on a one-year deal late last summer, shone in his role as a first-line winger and goal scorer. He offered consistency throughout the season (despite an injury that sidelined him for a time) and performed strongly in the Avalanche's disappointing first-round exit.
Related: 3 Centers the Avalanche Should Target This Offseason
---
Latest News & Highlights
---
Rodrigues signed a one-year, $2 million deal last offseason, but it was his fourth straight one-year deal. He may be willing to compromise slightly on the salary in exchange for a longer term, something the Avalanche could really use considering the difficult situation the team finds itself in regarding the salary cap. He's proven his ability to work in the system, is likely to remain relatively inexpensive, and can slot in anywhere in the forward corps – all of which signal that MacFarland should re-sign Rodrigues sooner rather than later.
J.T. Compher Could Stay in Colorado
Though J.T. Compher was originally drafted by the Buffalo Sabres, he has spent his whole NHL career as a member of the Colorado Avalanche. He fits in with the system, plays both power play and penalty kill, and has the ability to score big goals and slot virtually anywhere in the lineup. He steps up when injuries plague the team and eats more minutes when necessary, and his role as a centre is even more important considering Landeskog's injury. Sure, he didn't have a strong playoff performance, but his value does not decrease as a result of a disappointing loss for the entire team.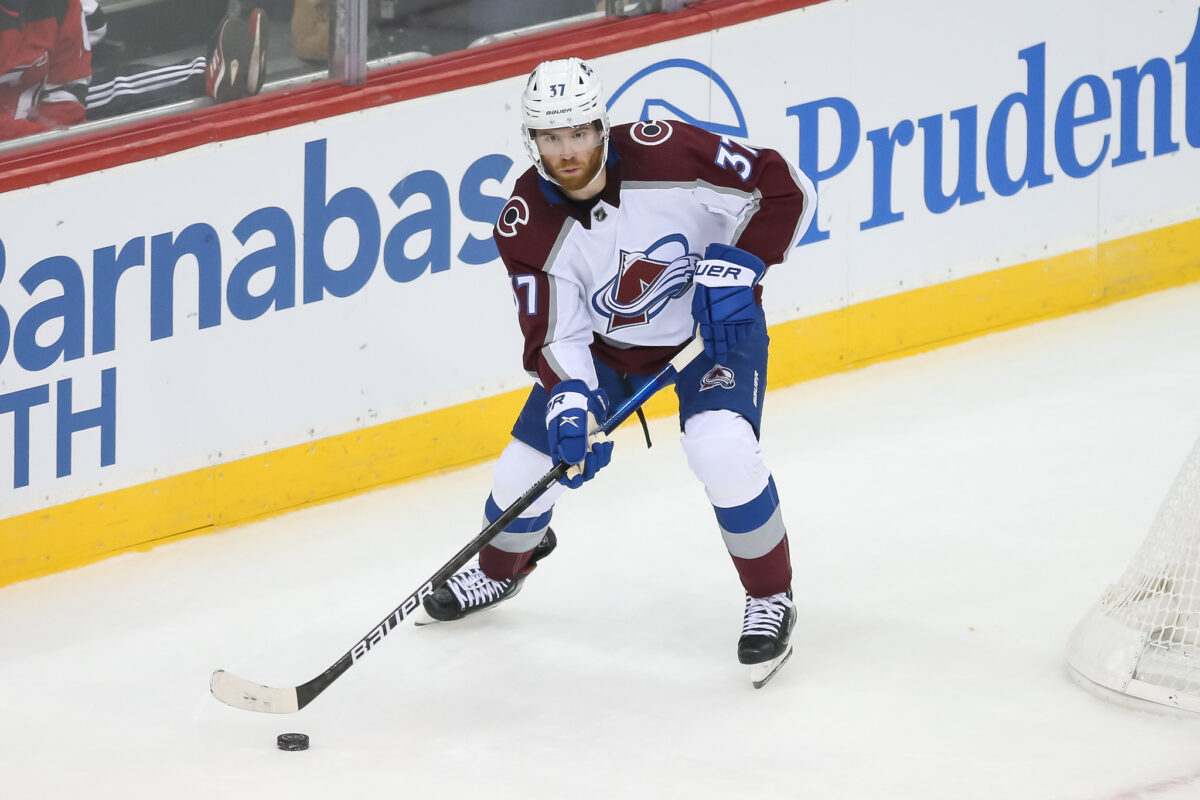 With Landeskog's salary on LTIR and assuming veteran players like Erik Johnson, Andrew Cogliano and Darren Helm retire, the Avalanche could make room for a reasonable contract for Compher, and the club should really consider keeping him around.
The Importance of These Deals
The Avalanche are in a bit of a sticky situation, especially with Landeskog out for the entire 2023-24 season. Byram, Rodrigues, and Compher know the system and their respective roles in it and bring talent, work ethic, and leadership to the locker room. In an offseason that will undoubtedly bring a lot of changes, keeping these three players as stabilizing forces both on and off the ice will be critical for the Avalanche.