The Montreal Canadiens have reached the All-Star Break which is now accompanied by a bye week as well. The next Canadiens game will not take place until Feb. 11 when the Habs will face the New York Islanders.
The Canadiens went 5-8-1 in the month of January, slipping to 15th in the Eastern Conference and 26th in the overall NHL standings. With the team firmly settled into sell mode leading up to the March 3 trade deadline, and playoff hopes now essentially non-existent, players will be happy to have a little break in the middle of the season.
But some players are going to be less excited than others about having ten days off. Kirby Dach, for example, has been playing quite well and likely would be happy to play again today if he could. Rafael Harvey-Pinard was showing he belongs in the NHL, but will have to wait to further prove himself since there are no games to be played with the big club.
But these three players are definitely excited to have a little time off.
Sean Monahan
Sean Monahan has not played in weeks, so it is not like he needed a break from the action. He has not played a game since Dec. 5, so why would he be looking forward to the break? Well, he was supposed to be back by now, and the questions surrounding his mysterious absence were growing louder. This ten-day break will give him a sense of calm and will hopefully allow him to come back at 100 percent on Feb. 11.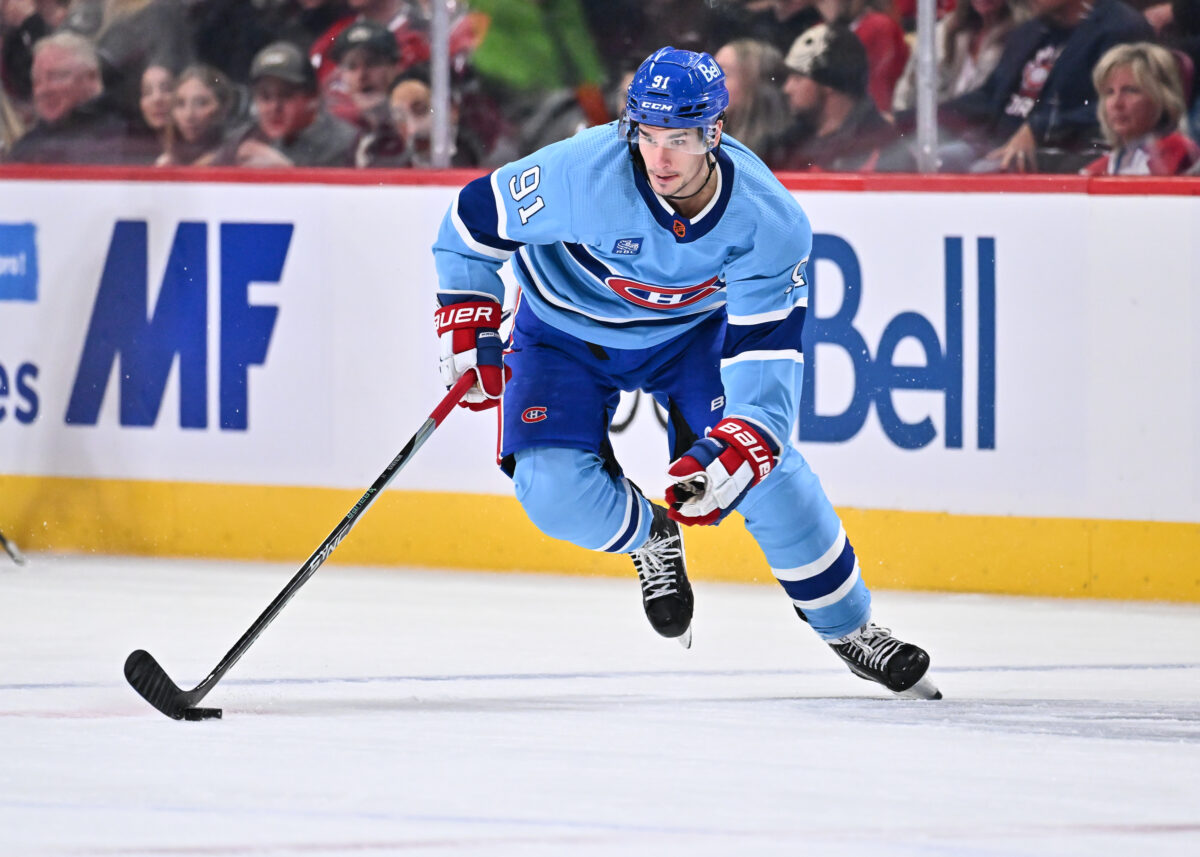 The 28-year-old centre was having a bounce-back season, scoring 17 points in 25 games before his injury. He was expected back in January, and returned to practice for a few days before being shut down just over a week ago. There have been no updates to explain why his return, which appeared imminent, has not occurred.
Related: What Canadiens Would Want From Avalanche For Sean Monahan
---
Latest News & Highlights
---
The best-case scenario is the team realized how close they were to their ten-day break and decided to just give Monahan a few extra days of rest.
Christian Dvorak
Christian Dvorak was acquired for a first-round pick as well as a second-round pick but has not really lived up to expectations with the Canadiens. He scored 11 goals and 33 points in 56 games last season, his first with the team, but his numbers are down this year.
The 26-year-old centre has scored seven goals and 20 points in 51 games, putting him on pace for just 11 goals and 33 points over a full 82-game schedule. These totals include zero points in his last six games, just five points in 14 January games and zero goals in his last 19 contests.
No Dach, no Dvorak at practice. Habs have 15 skaters and two goalies practising.

— Eric Engels (@EricEngels) January 30, 2023
Dvorak has not missed any time, but is also not 100 percent healthy at the moment. Injuries have also affected who he plays with on a nightly basis. He has been skating on a third line that features just two players for the past week or so in practice and usually has a revolving door of wingers on his line during games.
Hopefully the extended break will allow him to reset and rediscover his offensive game while also finding some healthy, consistent wingers for the month of February.
Nick Suzuki
It is quite rare for a forward to lead his team in ice time in a game. Time on ice is almost always a statistic that has defencemen at the top of the list. That isn't always the case for the Canadiens as Nick Suzuki has led the entire team in ice time on several occasions.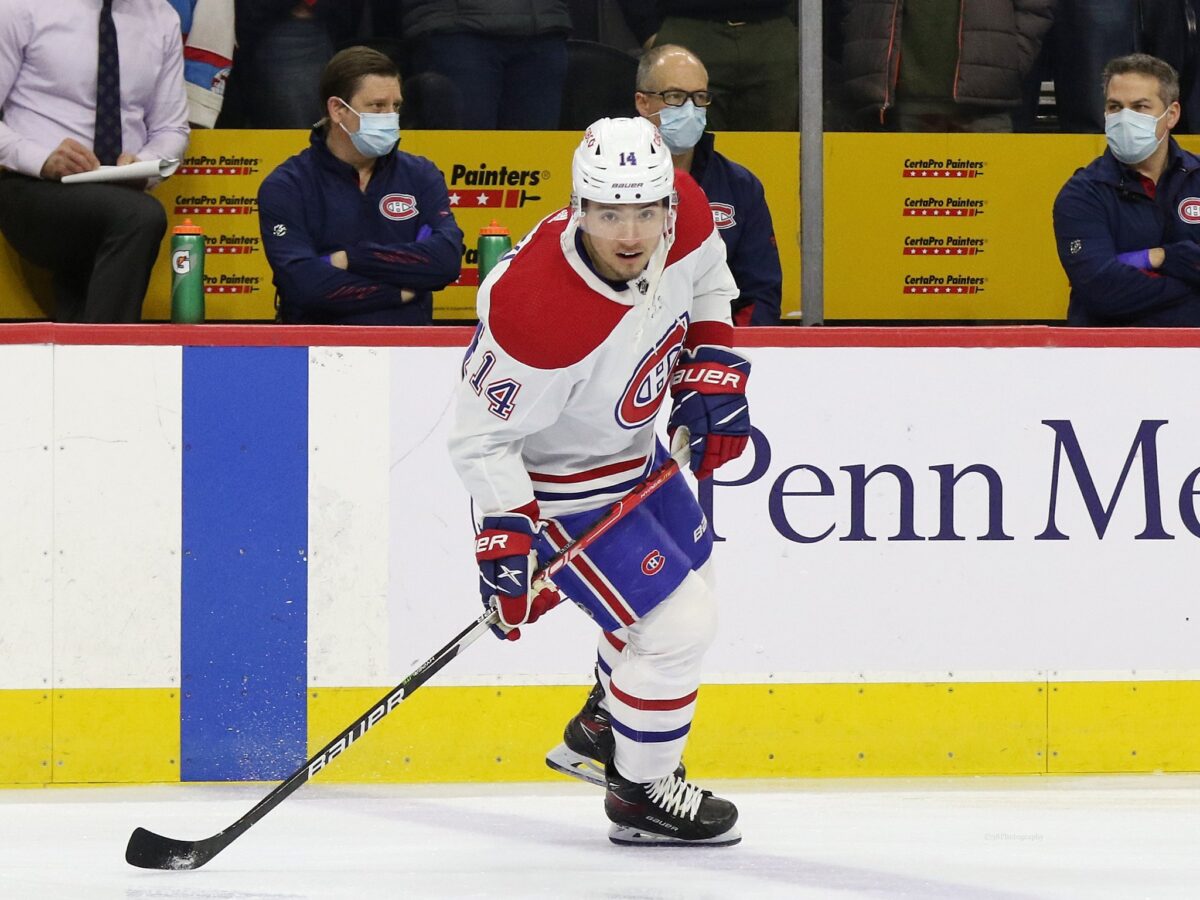 As a two-way centre on a rebuilding team, it makes sense that the captain and the highest-paid player takes on a huge role. But it seems to be wearing on Suzuki a bit. He has just one goal in his last 20 games and only nine points in that time. He doesn't have the same supporting cast due to Cole Caufield being injured for the rest of the season, but his offence has almost completely dried up.
Suzuki is averaging 21:20 per game this season which is 7th among all NHL forwards. It is nearly a minute per game more than he played last season, and it is starting to look like he needs a break. He won't get the ten full days off as he is representing the Canadiens at the All-Star Game in Florida, but that game will be nothing like the rigours of an NHL contest.
Hopefully Suzuki, as well as Dvorak and Monahan, can return from the team's All-Star Break and bye week refreshed, healthy, and ready to play at their peak performance once again.