Free agent frenzy starts tomorrow. There are a lot of players available, a lot more than expected due to the compliance buyouts. There's a good chance teams will overpay guys to play for them. But that's the nature of free agency.
There was speculation the Oilers were interested in Flyers defenseman Braydon Coburn. Philadelphia would be willing to move him, but at the draft it looked like the price might be a little high for Edmonton to pay. The Flyers signed Vincent Lecavlaier to a big contract earlier this week, meaning they will need to clear cap space before the season starts and the price for Coburn may have gone down slightly.
He's 28 years old, he's big, at 6 foot 5 and 226 pounds, and his cap hit of $4.5 million per season is only for two more years. He's a perfect fit in Edmonton, no doubt. They want a bigger, tougher blueline, and the Calgary native fits the bill. The Oilers have pieces to move, but as of now, all is quiet on that trade front.
The Oilers want to bulk up in the forward position as well, and there are some guys who they should definitely take a look at during free agency.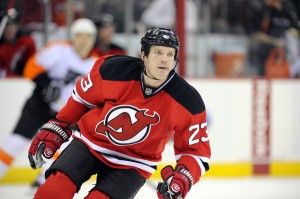 David Clarkson
Clarkson is asking for a lot of money on the free agent market, probably more than he's worth. The 29 year-old Toronto native scored 30 goals in 2011-12, the best output of his career. He had never hit the 20 goal mark before then, begging the question of whether or not that season was an anomaly. Looking at the pros and cons are easy with this player. He's a character guy, he can hit and he'll be a big presence on the wing, literally. He skates well and can chip in on offense. He scored 15 goals in the lockout shortened season. The cons with Clarkson: he could end up being the next Ville Leino, and the Oilers would be stuck with an albatross contract. There are a lot of teams in the market for Clarkson's services, and Edmonton probably won't get into a bidding war.
Matt Cooke
If the Pittsburgh Penguins opt not to re-sign Matt Cooke, he could be a solid fit on the Oilers third line. He's not the biggest guy but he plays without fear. He's a fantastic penalty killer, and he gets under the opponents skin. He can provide a much needed veteran presence in the locker room and will get an average of 30 points a season, maybe more depending who he plays with. Cooke will command much less money than Clarkson, but he's 34, and may want a long-term contract.
Ryan Clowe
The Rangers have made it clear they won't be bringing back Ryan Clowe and are willing to trade his rights. He's had some concussions issues that might make potential suitors wary. But assuming he's healthy, Clowe can be a key contributor for many teams. He is another big presence on the wing, at 6 foot 2. He can hit, he can fight, and he always stands up for his teammates. Clowe struggled a little offensively this past season, but he's more than capable of scoring 15-20 goals. He's another guy that would provide the character and leadership to help the young Oilers.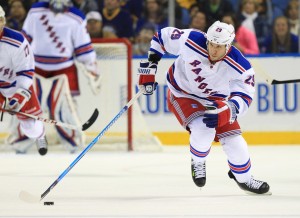 Many people expected the Oilers to make a big splash at the draft. But Craig MacTavish isn't going to make changes just for the sake of change. He has a long-term picture in mind, and he wants to build his hockey team the right way. Edmonton has a lot of players that could be on the move, making them an interesting trading partner. When noon strikes tomorrow, we may see the Oilers front and center among the action.