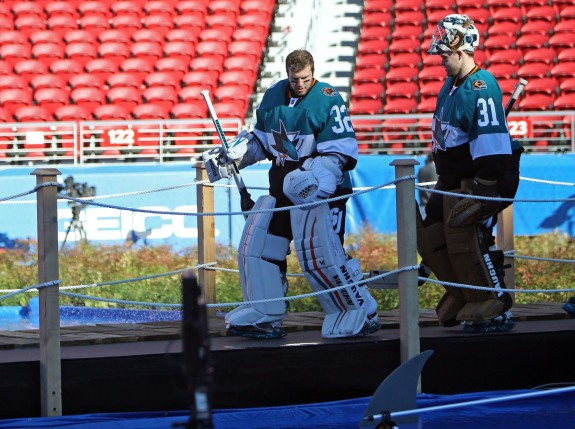 The craziness of the Trade Deadline came and went. The argument over whether the Sharks are packing it in or pushing for the playoffs is underway. Doug Wilson didn't make any huge moves, but he had a few moves he left on the table.
Sharks Trade Deadline Summary
Before the madness of Monday, the Sharks began slowly making changes. Spoiler alert, there was nothing that ground breaking. Tye McGinn was waived and then picked up by the Arizona Coyotes. James Sheppard was shipped to the New York Rangers for a 4th round draft pick. Andrew Desjardins was traded to the Blackhawks for Ben Smith (who starred in his debut Monday). Freddie Hamilton moved to Colorado for Karl Stollery. And Tyler Kennedy was given to the Islanders (I say given because the Sharks are only getting a 7th rounder).
Sharks veterans secretly fleeing the country like it's the end of The Sound Of Music.

— Fear The Fin (@fearthefin) March 1, 2015
It wasn't a glamorous deadline day, but it was the right play. However, in a perfect world, Doug Wilson would have made a few more moves on March 2nd.
Matt Irwin
Matt has been a pleasant surprise offensively this season. His seventh goal of the season on Monday was his career high. However, he is an unrestricted free agent and will likely not be brought back next season. Doug Wilson has been desperately trying to make his team younger and change the leadership. While Irwin is not incredibly old, he has seemingly reached his peak with San Jose. A good puck moving defenseman could have fetched a fourth round pick or maybe higher in this season's highly touted draft class.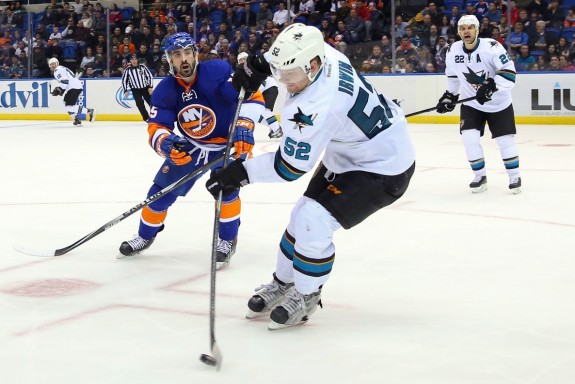 Scott Hannan
The issue at the deadline with Scott Hannan is his age. He probably doesn't have a whole lot left in his legs at age 36, but his experience is valuable. With 100 games in the postseason and over 200 points in his career, Hannan is truly a veteran. He might have fetched a later round pick (especially if he settled for a 7th rounder for TK) instead of his likely retirement this Summer. It would have been a long shot, but had Wilson moved Hannan and gotten anything at all to help in this deep draft it would have done more to rescue the franchise than a uninspired playoff run.
Antti Niemi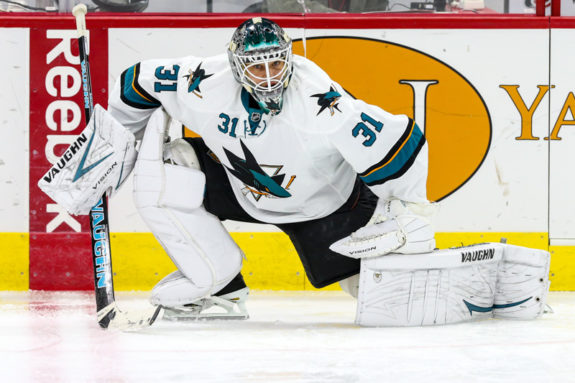 Clearly the biggest name the Sharks could have moved would have been Antti Niemi. Doug Wilson undoubtedly asked a lot for his starting goalie. And while it looked like the buyers weren't looking for goalies at the break, that story was buried when the Islanders snagged Michal Neuvirth from Buffalo. The two goalies have similar numbers, yet Niemi towers over Neuvirth in experience. While Halak expects to be the starter down the stretch, the Isles are not a defensive team. They actually rank behind the Sharks in goals against per game. If Doug Wilson had brought down his price for a rental goalie, he could have come away with something. He could have packaged Tyler Kennedy with Niemi to make even more of an impact. The Isles gave up a third round pick for that goalie. Adding TK to Niemi may have made a second round pick a possibility.
Looking Ahead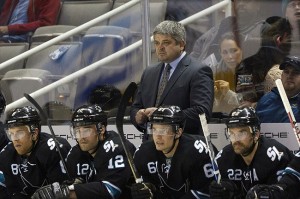 The Sharks had a decent deadline. Nothing exciting, but also, nothing too overly foolish. They didn't gamble with rentals and they didn't throw away too much talent. Their young players will now be forced into playing time. Chris Tierney, Barclay Goodrow, and Melker Karlsson will join Hertl and Nieto as roster mainstays.
However, the return they got was not good enough to really make an impact. They have no business re-signing any of their remaining free agents (sorry John Scott fans) on the top squad. Yet the Sharks only have 2 picks in the first 100. The Sharks don't have a lot to bargain with come draft day either. If anything this deadline leaves them a bit stuck when trying to maneuver. Now, unless the Sharks give up an impact player, they won't be able to move up at all on the draft boards.
Kenneth is a graduate of the University of San Francisco in Politics and Chemistry. But his passion in life has always been hockey. He has played since he was four and even coached a few teams. Kenneth writes for the San Jose Sharks at thehockeywriters.com