About a third of the way through the 2014-15 season, we're at a point in which some teams are transferring from a disappointing start to their season being into a hole they can't dig out of. While other teams are going from surprising starts to becoming legitimate contenders for this season. You may think a team which is near the bottom of their conference standings still has every shot in the world to make the playoffs, but you'd be wrong. Last season, only three teams outside of the playoffs after November ended up making it. Assuming that will play out again this year, although I could see more than three stealing a playoff spot this year, here are three teams which are currently on the outside looking in, that will own a playoff spot at the end of the season.
Los Angeles Kings: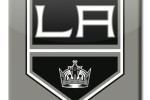 Currently 9th in the Western Conference.
The Los Angeles Kings have won two of the past three Stanley Cups and usually only get better as the season wears on. They will capture a low playoff spot, which is where they like to be anyway. When they won the cup in 2012, they finished 8th in the West. Last Spring, they were 6th in the West before winning their second cup in franchise history. They're too good of a team and Jonathan Quick is playing way too well for this team not to end up in a playoff position come April. The most obvious thing they must improve on is their goal scoring. Notoriously a defensive team, their offence is at a new low this season. Led in points by 22 year old Tyler Toffoli, two of their top four scorers are defencemen. Anze Kopitar is off this year and has only come up with 4 goals and 8 assists through 30 games. Their scorers have got to step it up, but regardless, bet on the Kings to be in the playoffs once again this year.
Boston Bruins: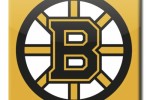 Currently 10th in the Eastern Conference.
Unbelievably, the powerhouse Boston Bruins are out of a playoff spot nearing the new year. Expected to once again take control of the East, it's been a disappointing start to 2014-15. For a team that has made it to the Stanley Cup Finals in two of the past four years, it's odd to see the Bruins battling for the playoffs. A few factors into the Bruins slump have been injuries to key players. Both of David Krejci and captain Zdeno Chara have played in only 11 games so far this season. In that, are their likely leading scorer and possible Norris Trophy candidate players. It's tough to make up for those losses. Also, the usually stellar Tuukka Rask has been experiencing an off year by his standards. In 23 starts, Rask has compiled a 2.55 GAA and a .911 SV%. For a guy with a career 2.16 GAA and .926 SV%, those are bad numbers. The Bruins have Chara back now, and perhaps his defensive abilities will help Rask turn around too. Anyway, don't expect to see the playoffs without these big bad Bruins.
Minnesota Wild: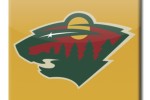 Currently 10th in the Western Conference.
The Minnesota Wild have had unrealistic expectations plopped on them ever since signing Ryan Suter and Zach Parise in July of 2012. They have improved each year so far, getting to the playoffs both years since, and reaching the second round last year. However, this year, they haven't been able to string together wins at a great pace as of yet. Although they've been playing great and constantly find themselves near the Top 5 in the nhl.com weekly rankings, they still don't hold a playoff position. One major thing holding them back is a team SV% of .905. Their goaltending situation is often known to be hazy, and it's even worse this year. Hoping to possibly get Josh Harding back, he was unfortunately sidelined again after just two AHL games. Their offence, like every team on this list, is lacking. Parise is still a point-per-game player, but after that it drops off significantly. The Wild are in jeopardy of missing the playoffs unless they sort out their problems, and soon.
Which other teams outside of the playoffs right now do you think will make it? Discuss!
Contributor for the Toronto Maple Leafs and Prospects. Scout with the Oakville Blades of the OJHL. For questions, concerns, or comments, contact me at devinslawson123@hotmail.com or on twitter @SlawsonTHW.