When Kyle Davidson took over as general manager of the Chicago Blackhawks nearly a year ago, the team committed to a long-overdue rebuild. Rumors have swirled about Patrick Kane leaving the only NHL club he's known since, possibly waiving his no-movement clause (NMC) to chase his fourth Stanley Cup. With the NHL Trade Deadline just eight days away, all that speculation could come to fruition. Or maybe it doesn't.
Kane has opened up about possibly wanting to play for another team, even saying he wasn't too happy after the New York Rangers acquired Vladimir Tarasenko. However, knowing he hasn't made a decision publicly this close to the deadline, it seems like a possibility that Kane could stay in Chicago, at least through the end of 2022-23. With 10 points in his last four games (seven goals, three assists), he has looked like his old self, and the Blackhawks could always build around him while also getting younger.
It's a complicated choice, no doubt. With that in mind, as much as a Kane trade would expedite the rebuild, here are three reasons why it might not be a bad thing if he sticks around.
Kane Exceeds at Developing Young Talent
Kane arguably began playing his best hockey as a Blackhawk after his last Stanley Cup in 2015. Much of that was because he successfully took young talent under his wing such as Artemi Panarin, Nick Schmaltz, Alex DeBrincat, and Dylan Strome. While none of those players remain Blackhawks, they're all thriving with other clubs and developed in Chicago partly due to Kane's mentorship.
Related: Wild Q&A: Pros and Cons of Trading for Kane
---
Latest News & Highlights
---
While the Blackhawks have avoided rushing their top prospects, they could look younger after deadline day. Cole Guttman and Brett Seney are with Chicago right now, and the team could rely on more call-ups from the American Hockey League's (AHL) Rockford IceHogs depending on who leaves. If the team were to once again recall Lukas Reichel, for example, he could benefit from having a mentor like Kane, even if he isn't with the Blackhawks when they're competitive again.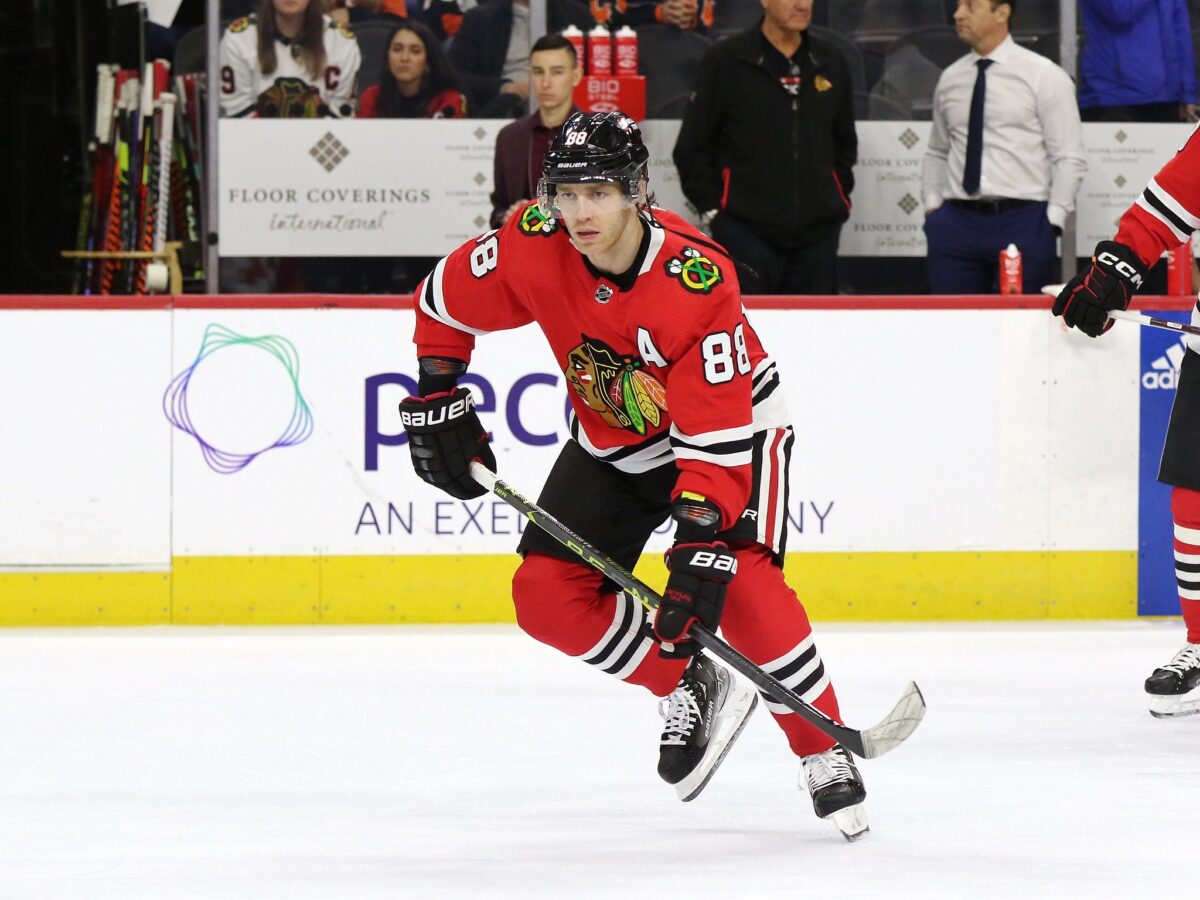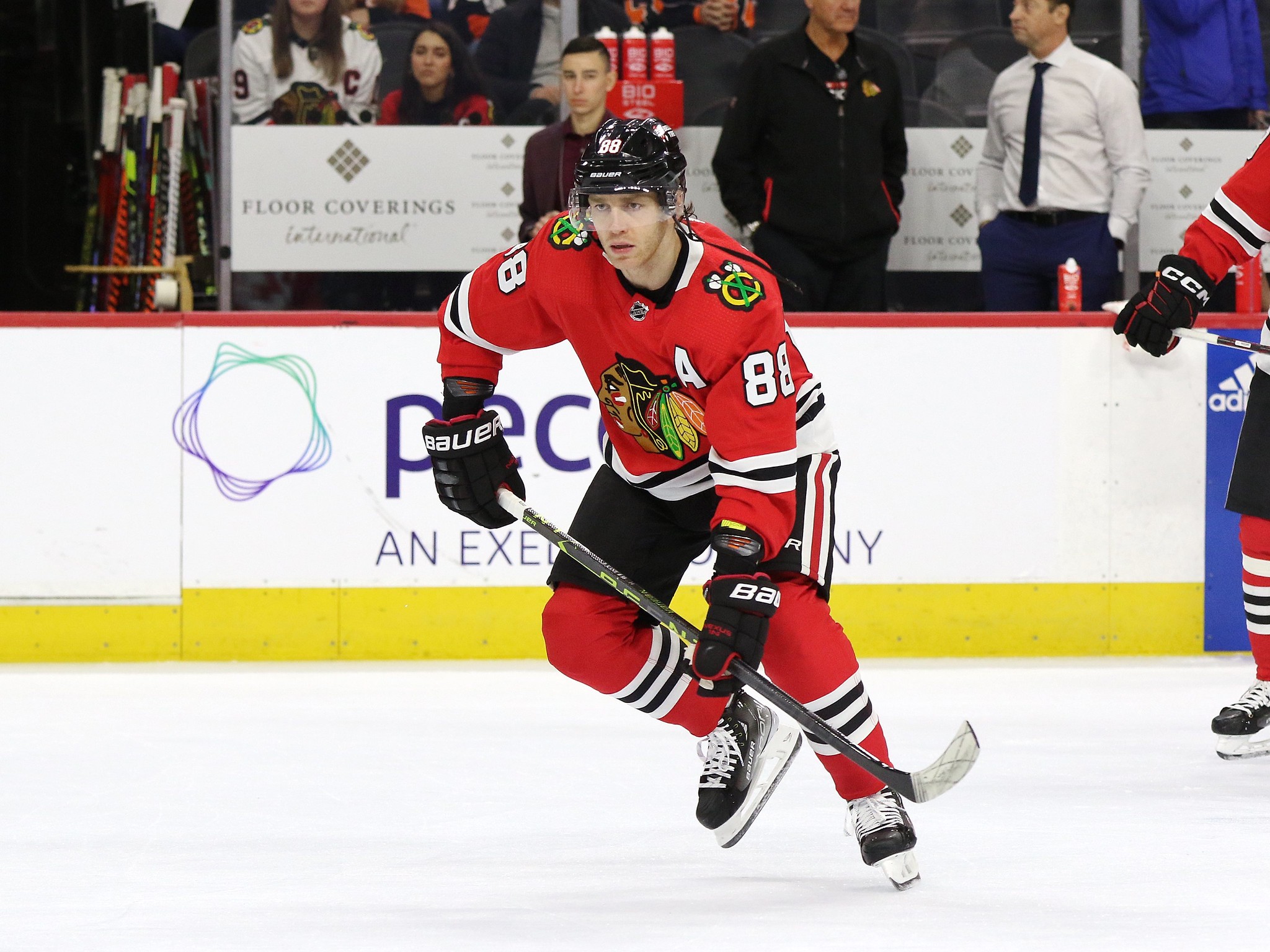 Furthermore, if Kane were to sign an extension and help the Blackhawks get to the cap floor next season, the team will probably be even younger, especially if they land Connor Bedard or Adam Fantilli in this year's draft. Whether it's the rest of this season or a two-to-three-year extension, keeping Kane to usher in some of Chicago's prospects wouldn't be a bad idea. The mentorship he's provided to young players in the past has been invaluable.
Kane Is a Household Name
Take a lap around the United Center concourse before any Blackhawks home game. You might see a few Seth Jones jerseys, but they don't match that of Kane. Even in a "tank" season, fans have still shown up, with the star power of Kane likely being a factor. He's a player many casual Blackhawks fans know and love, with Jonathan Toews being the next closest thing.
Gone are the days when the Blackhawks drew standing-room-only crowds every night. Per Hockey Reference, they've averaged 17,065 fans through 31 home games, or 83.2% of the arena's 20,500-person capacity. That puts them 30th out of 32 teams percentage-wise, so it's not like they've been selling out every night. That said, they've drawn at least 18,000 in 10 of their last 12 home games.
If and when Kane leaves, those attendance numbers will inevitably take a hit. By keeping him, the Blackhawks would have a known commodity they could market to casual fans. As good as players such as Jones and Max Domi might be, they don't have the same name recognition.
Of course, this is all secondary if Kane requests a trade. The Blackhawks are also entering a new era, with a major goal of finding their next star who can attract fans. With the exception of possibly drafting Bedard, however, it's hard to think of anyone the Blackhawks might have next season aside from Toews who matches Kane's name value. If the team were to keep Kane, it would probably make it easier from a business standpoint even if the on-ice performance is brutal.
Kane Could Possibly Retire a Blackhawk
If Kane does stay, there might be a few consequences. The Blackhawks could still rebuild successfully, and they already have 10 picks in this year's draft, including five in the first two rounds after the Nikita Zaitsev trade. However, by not trading him, they'd miss an opportunity to acquire yet even more draft capital and/or a top prospect.
However, Kane staying could very well allow him to retire as a Blackhawk. This depends on whether the Blackhawks would want Kane after this season, as he could still walk this summer as an unrestricted free agent. Keeping him for the next few years would generate higher ratings and ticket sales, but it'd be understandable if the team decided against extending him knowing they're rebuilding, even if it's an unpopular call among fans.
Related: 3 Reasons the Stars Should Target Patrick Kane
But let's say the Blackhawks keep Kane post-deadline and give him a three- or four-year extension. He could retire today and leave a tremendous legacy, but him staying could mean he remains a Blackhawk for the rest of his career, which would be incredible to see. He might not win another Stanley Cup, but he'd be a great asset in terms of guiding the team through its rebuild.
At the same time, Kane would need 235 more games (including the rest of this season) to become the team's all-time leader in games played, a spot that currently belongs to Stan Mikita with 1,396 all-time. This is realistic if he stays healthy. At 1,225 career points, he'd also have a chance in becoming the team's all-time points leader, which also belongs to Mikita with 1,467 all-time. Breaking these records, especially the latter, might seem unrealistic now, but Kane only has a chance if he stays.
No matter where Kane ends his career, he'll always be remembered as a Blackhawk. Though it'd be understandable if he wanted to stay, it'd make just as much sense if he decided to move on. He deserves the utmost respect either way; while some fans may be feeling impatient with the deadline so close, it's a life-changing decision for him. If he remains a Blackhawk, however, these would be major positives.